Person of Interest: Lance Sewell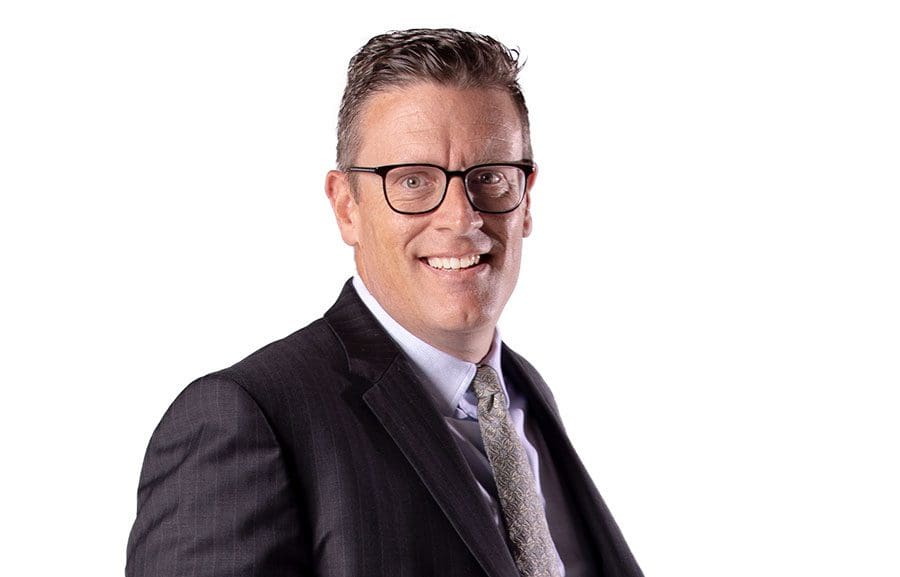 Orlando Health South Lake president inspired by family, community and the values instilled by leaders that served before him.
Photo: Nicole Hamel
Vital Stats:
Awarded bachelor's in business administration and master's in accountancy from Belmont University in Nashville, Tennessee in 1997 and 1998. 
Lives in Clermont.
Family includes wife/best friend Jodi of 23 years; two children Evie, 20 and Isaac, 17.
Favorite food is enchiladas.
45 years old. 
[separator]
Background with South Lake Hospital? I started as the director of finance in 2006 with South Lake and was promoted to chief financial officer in 2007 where I was able to lead the patient business, health information management, supply chain and be the information services, strategic planning and financial planning liaison with Orlando Health until our transition to full integration with Orlando Health in 2019.  I was named president of Orlando Health South Lake in December 2020 and have enjoyed being a part of the community since 2006.
Thoughts about most recent promotion: I was truly blessed and humbled to be named president as this organization has had some positive leaders who have built a solid foundation for South Lake and integrated successfully with Orlando Health.
How has serving on other boards helped you in your position with the hospital? I am constantly reminded of the leadership and collaboration the four leaders who assisted the initial integration of South Lake into Orlando Health in 1995.  These leaders were collaborative and community-minded and dedicated to providing a place where the South Lake community could receive advanced quality services close to home.  These gentlemen were Oakley Seaver, Mike Conley, George Hovis, and Don Wickham; and several have roads or buildings named after them on or near our main campus.
In my new role, I enjoy: Continuing to get to know our team members and collaborating with other leaders on growth in our community.
Most notable career achievement: Working with Hurricane Katrina victims in Baton Rouge and providing services to them as their homes in in New Orleans had been destroyed.
What other groups are you still involved with? Community Foundation of South Lake and New Beginnings of Central Florida.
Guilty pleasure? Chocolate and peanut butter.
If you could have dinner with any one person, who would it be? My mom who passed away when I was 17.  I'd like to let her meet my kids and wife.
What is something important people don't know about Orlando Health South Lake Hospital? Our team of physicians and staff have been named an A grade by Leapfrog for the past 3 years as well as being named a 100 Top Hospital in the Medium Community Hospital category which includes 774 hospitals across the country.
What do you like most about south Lake County? The collaboration and sense of community by the business owners
Name a person who you admire greatly and why? Brené Brown; she introduced me to vulnerability and the ability to stay in the arena instead of critiquing others who are in the arena of leadership.
Do you still do any work as a public accountant? I have put away the calculator for the most part and try not to put together spreadsheets!
During our spare time, my family and I enjoy: Our home and access to the trails. My daughter is a senior at USF majoring in the healthcare industry and my son is committed to Virginia Tech to play baseball. We spend a lot of our time at the baseball field as I played at Belmont; my son has had much more success with his accolades both personally and as part of his high school team. 
Name one thing still on your bucket list? To catch the sunrise on the east coast of Florida and the sunset on the west coast on the same day!
What advice would you give your younger self? Learn to be vulnerable earlier and lose the anxiety button on perfectionism.
Originally from Nogales, Arizona, Roxanne worked in the customer service industry while writing independently for years. After moving to Florida in 1999, Roxanne eventually switched her career path to focus more on writing and went on to become an award-winning reporter for The Daily Commercial/South Lake Press newspapers for 16 years prior to coming on board with Akers Media as a staff writer in July 2020 – her dream job come true.
Share This Story!