Plans In Motion for Abandoned Leesburg Stay & Save Inn?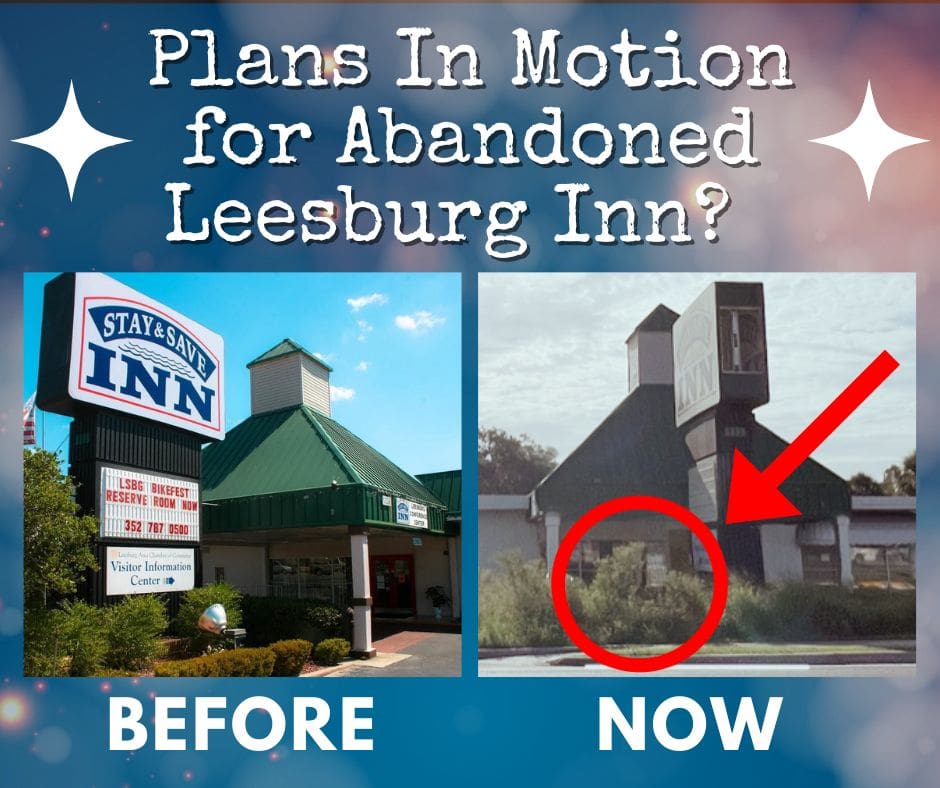 The Stay & Save Inn has been at the corner of Griffin Road and N 14th Street in Leesburg Florida since it opened its doors in 1961. The property has been abandoned since the late 2010s and has been the subject of talk recently about what could potentially be coming to the area. Talks of retail space, apartments, and other ideas have been floated around for a few years now. One plan even involved turning it back into a motel.
All plans have fallen through in recent years. But could the site be developed in the near future? We talked to Dan Miller who is the Planning and Zoning Director for the Town of Leesburg. He said that "We really hope a potential buyer can come in here and see the value of this piece of land. It's on 3 acres of land in an easy to access location right in the heart of Leesburg."
Miller said that The Town of Leesburg has been looking for a buyer or developer who can turn this property around. Now the actual concrete structure seems to be sound but the building will need a new roof due to years of neglect and water damage. The roof is not sagging yet so a new investor might be able to save the roof but Total Commercial.com has stated that it likely needs a new roof. The current owners of the building are "ThisIsLeesburgLLC" located in Little Rock Arkansas.
ThisIsLeesburgLLC purchased the property back in September of 2021. Before that the property was owned by a South American Group called Sun Biz Management who purchased the property for $700,000 who intended to renovate the existing Inn and convention center but they ended up disappearing and decided to sell it to ThisIsLeesburgLLC. We have not been able to reach that company for comment. Before that, Stay & Save was apparently an EconoLodge and Guest House Inn.
Dan Miller went on to say that "I eat at Ramshackle Cafe sometimes and have to look out across at that place. It's been on everyone's minds as to what can be done with the property. But I think it will take a group of investors to spread the risk out of a property like this. The City of Leesburg is willing and ready to sit down with anyone who has a vision of this property."
It is actually shocking that this property that is located in one of the most heavily traveled roads in Leesburg could just sit abandoned for years like this. Even more shocking is how fast the property has been decaying. The once pristine pool that kept hotel goers cool in the Florida sun is now nothing but a pond of vile, bacterial waste water. The hotel is mostly gutted. The South American Group was putting up drywall but they didn't get very far with those plans before money apparently ran dry.
What should happen to the property?
That's a good question and honestly I have three ideas of what will likely happen to this place. First I think with our booming economy in the area this 3 acre plot of land is perfect for apartment housing. The land has multiple in and out locations and new apartments would be welcomed for this part of Leesburg.
Second I can see the property becoming a mix of retail space and possibly restaurants. The third use of the property could be storage. As the population continues to increase, storage companies have sprouted up all over the place. Storage would mean minimal traffic impact to the area. Already this area can be congested during rush hour so a storage facility may be a good use of the property.
 Do I see Stay & Save Inn ever reopening for business?
I really don't. When the new Best Western opened across the street in early 2010, the writing was already on the wall for this location. Travelers much preferred the comfort of the new state of the art Best Western compared to the tired old rundown feel of Stay & Save. The Quality Inn located right down the road also had a negative impact on this Inn. Years ago this was the best place in town to stay overnight. Over time though as the major brands moved into the area, private owned hotels, motels and Inns struggled. But many survived. From what we heard, this business was managed poorly at the end which is what ultimately gave it a bad reputation.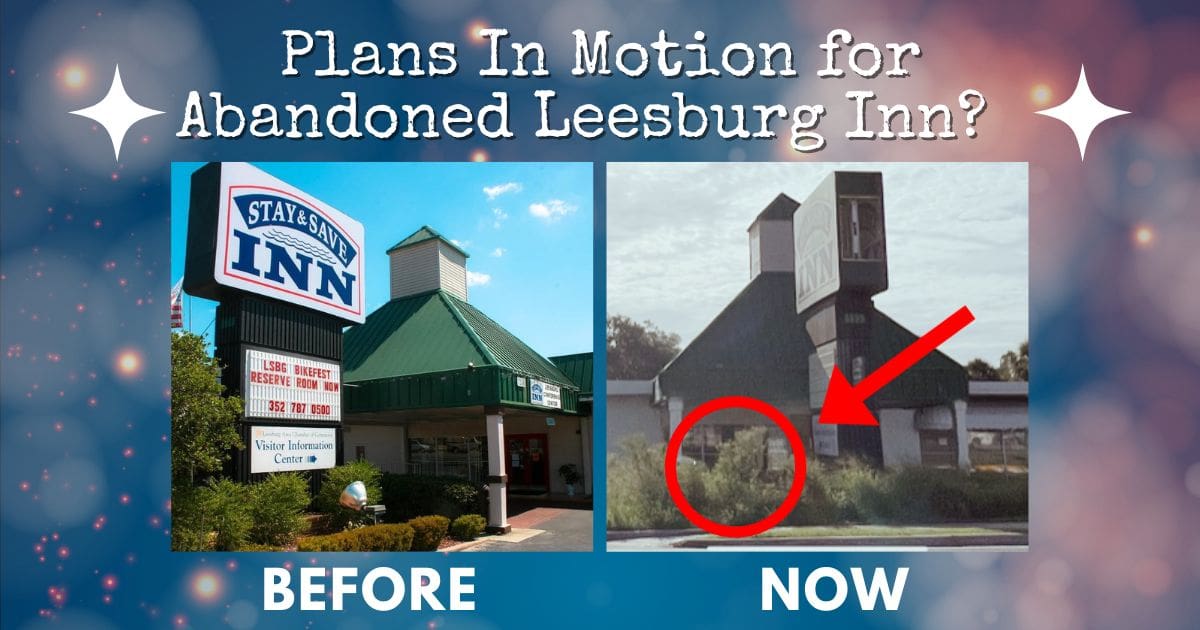 It is unfortunate what happened to this place over the years. I can imagine the original owners of this Inn who built it in 1961 could not have envisioned the state that it would be in today. The once happy little Inn that boomed during the 60s,70s and 80s is now an eyesore in the middle of a very busy suburban town. The growth that Leesburg saw since the Inn was built in 1961 has been incredible. Amazing what a difference 62 years can make!
We hope someone can come in and revitalize this 3 acre plot of land. Here's hoping that happens sooner rather than later!
Kyle Coppola was born in Newton, Massachusetts and received his Bachelor of Fine Arts in Communications from Curry College in 2016. After traveling to Florida on a family vacation, he decided he could not get enough of the warm weather and made the move from snowy Massachusetts to central Florida 8 years ago.
For the last decade Kyle has gained valuable experience in social media content creation, marketing and sales, writing, video production, sports announcing and even broadcasting for local radio stations, such as FM 102.9 in The Villages and FM 91.5 in Massachusetts. Every year he volunteers at The Villages Charter High School as a play-by-play sports announcer for the football games as well as a public address announcer for the basketball games, including the annual Battle at The Villages Tournament.
Outside the office Kyle is a husband and father to two beautiful girls along with their cat. In his spare time he likes to spend time with his family, travel, play golf and swim. He is also a huge sports junkie and even bigger motorsports fan and loves to attend racing events when he can.
Share This Story!