Poolside with pinot grigio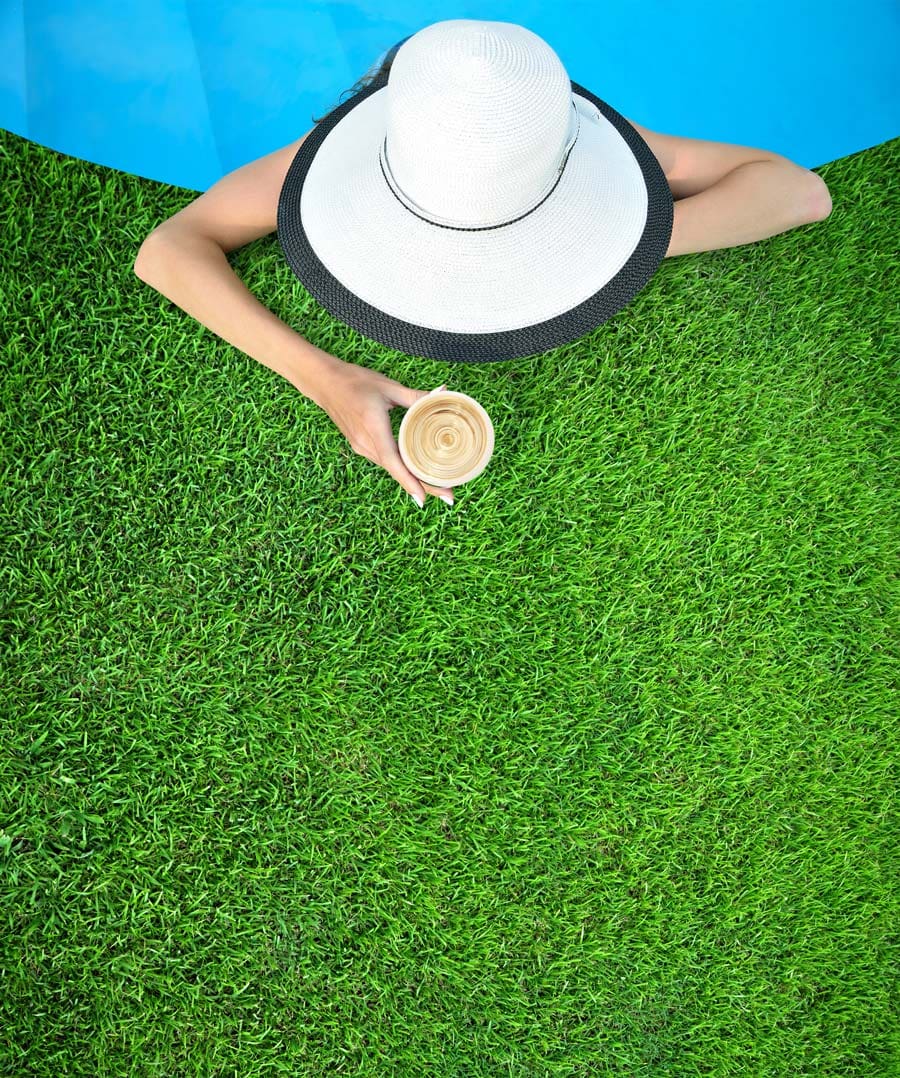 Food-friendly and inexpensive, pinot grigio is a refreshing summer wine choice.
Not so long ago when you ordered a glass of white wine in a restaurant, your only choices were chardonnay or sauvignon blanc. Rarely, did you see a riesling (the third in the "Big Three" grape varietals). Even more uncommon on a menu were pinot grigio and pinot gris, two somewhat similar wines made from the same grape.
Just as I began seeing more pinot grigio/gris on restaurant wine lists, I also noticed how many different labels of this wine were lining grocery store shelves. The hint that a wine trend might be underway occurred when a normally non-wine drinking friend told me she liked to order pinot grigio. And maybe Lady Gaga's 2016 song "Grigio Girls" had something to do with the wine's comeback.
In all honesty, I had not thought much about pinot grigio in recent years because, in the past, it was often too acidic for my tastes. Recently, when I had the opportunity to sip several side by side, my curiosity piqued because all of them tasted completely different. How could the same varietal have so many variances? To answer that question, I had to start by looking at the history of the grape.
The grape
The pinot grigio grape is grown throughout northern Italy's Tre Venezie, which comprises three wine-growing regions near Venice. The grape is known as pinot gris in France, where it is native to the Alsace region. The small gray-reddish grapes are from the pinot family, often described as the mother grape to pinot noir, pinot blanc, pinot meunier, as well as to pinot grigio and pinot gris. The grapes themselves can have a grayish hue, hence the name gris or grigio, meaning gray. The wine, however, is a light straw color.
Italian pinot grigio usually is very dry with a sharp acidity. The Italian version is not known for being fruit forward, but in all of the wines I sampled, I was able to distinguish an aromatic pear flavor.
French pinot gris is often fruitier and a tad sweeter than the Italian version. Some winemakers describe it as having an "oily" texture.
American pinot grigio usually has more fruit flavors and less acidity. It's often sweeter to appeal to American palates.
Pairing Suggestion
Pinot grigio is not a complex wine. In fact, I consider it a picnic wine or something to sip by the pool on a hot afternoon. It is refreshing and pleasant enough to drink without food and has a lower alcohol content than chardonnays or red wines. The pinot grigio wines I tasted ranged from 11 to 12 percent alcohol.
Oysters-on-the-half-shell are considered the perfect match for pinot grigio wines because the saltiness and the acidity work well together. In fact, you can't go wrong with ordering a glass of pinot grigio whenever you have seafood, which is a staple in the Veneto region where this wine is produced.
One of the reasons pinot grigio is appearing on so many restaurant wine lists is because it's a user-friendly wine when everyone in your party is ordering something different. It pairs well not only with seafood and chicken, but other meats and some spicy ethic foods.
Easy-to-find pinot grigios for summer
The surprising thing about pinot grigio wines is how different they can taste, even the ones from the same country. The good news is these pinot grigio wines typically sell for around $20 or less, making them an economical choice for poolside parties:
Ruffino Lumina Pinot Grigio 2016, Delle Venezie: From the most sought-after wine-growing region for pinot grigio, this fragrant wine was more complex than any of the others I tasted. In a side-by-side tasting with other pinot grigios, it had more of a subtle sweetness and strong notes of pear.
San Giuseppe Pinot Grigio 2016, Valdadige DOC:  Italian pinot grigio has two classes, with the top being DOC (Denominazione d' Origine Controllata). Valdadige is considered one of the most prestigious regions, so I was expecting a lot from this wine and it didn't disappoint with its well-balanced acidity and pear aromas.
Stella Pinot Grigio 2016, Terre Siciliane: Canned wines seem to be a thing this year. I sipped this wine alongside the bottled pinot grigios just to see how it compared. My first piece of advice is pour the wine into a glass; then, let it breathe for 30 minutes or so. Only then will you be able to get away from the aluminum taste and be able to pick up the fruit flavors that do come alive after it's been opened. Unfortunately, that process takes away from the convenience of the can, which is great for carrying wines to the beach or on picnics.
Tasting notes defined
Aromatic
Pinot grigio and especially pinot gris are considered aromatic wines because of the pleasant aromas that seem to leap out of the glass. The aromas come from the grapes themselves and not from other factors like oak or soil. Aromatic wines often exhibit characteristics of tropical fruit, exotic flowers, and perfume. The intensity varies according to where they are grown. Italian pinot grigio from the Tre Venezie often has a faint pear aroma, while French pinot gris from the Alsace region develops honey and almond characteristics. Sauvignon blanc wines are considered semi-aromatic, while chardonnay is a classic non-aromatic wine.