Popular bartender/shucker becomes teacher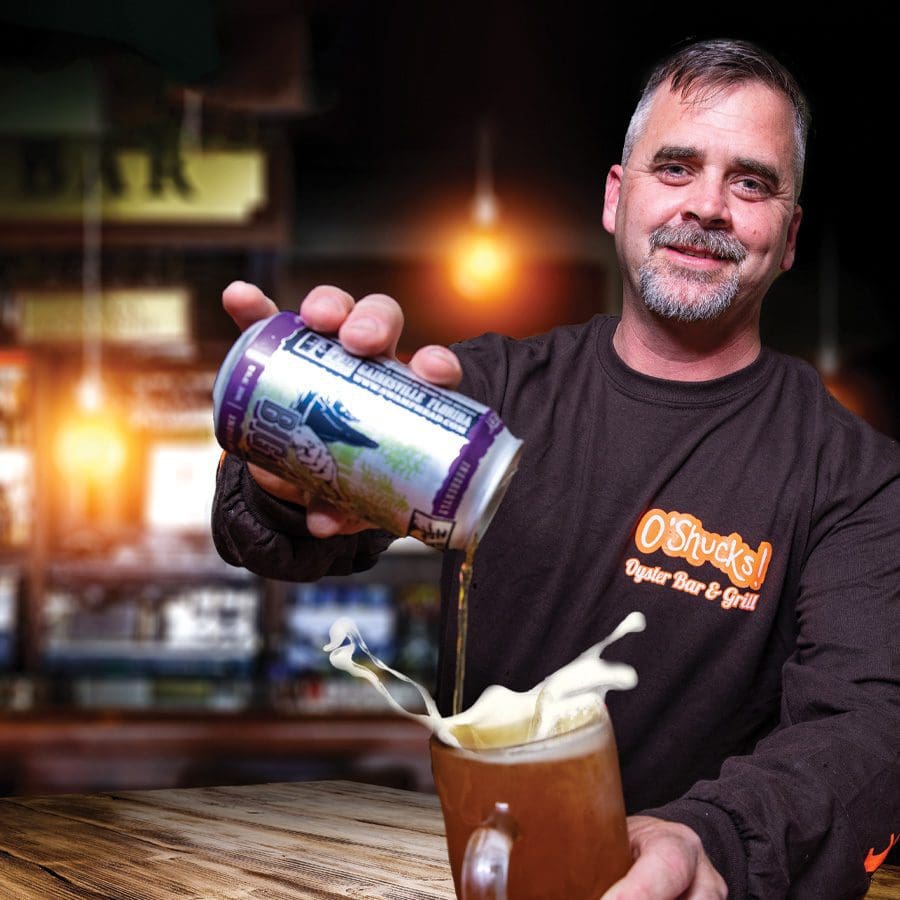 Great guy mixes bartending with teaching.
There are bartenders who have a "regular" crowd, and then there's Jerry Lipham. During my monthly oyster pilgrimage to O'Shucks in Wildwood, I noticed every single person around me asking the bartender/shucker specifics about his family, his classes, his plans for the summer. The loudest refrain was, "Did you get our card?"
When I started to pry, all I heard was "Jerry's the best! He is such a great guy; he deserves praises."  
Mostly it was, "You don't get more Wildwood than Jerry." 
According to Jerry, the feeling toward his regulars is mutual. He maintains his two shifts per week for the extra money but says the sense of loyalty to the owners and commitment to the community is why he stays. 
"I'm able to catch up on what the locals are doing and make sure that my customers are well. I worry if someone doesn't show up when they are supposed to."
The youngest of five, he was raised by single mom Patrice Palmer, legendary Wildwood High School teacher by day, Winn-Dixie cashier by night.  
"It was such a loving, caring household. We were always there for each other, and we all still meet on Sundays for lunch."
The 37-year-old graduated from Wildwood High in 2003, and then attended the University of Florida, where he majored in agriculture. Then, like a salmon swimming upstream, he returned to Wildwood Middle/High School to teach "Ag."
He worked as a bartender during college, then at McCall's Tavern afterwards to supplement his income. He started working for O'Shucks in 2015 after a college roommate got him the job.
Jerry and wife Amanda met in college. Now they are raising their six kids and taking care of a seventh.
While he says he loves his part-time gig, his true passion is teaching.
"I became a teacher because I think it's important to invest in our youth. It has taught me leadership skills for sure, but mostly patience, which is key to working with the public. No matter how busy or crazy it gets, it doesn't get to me."