Power Couples of Lake & Sumter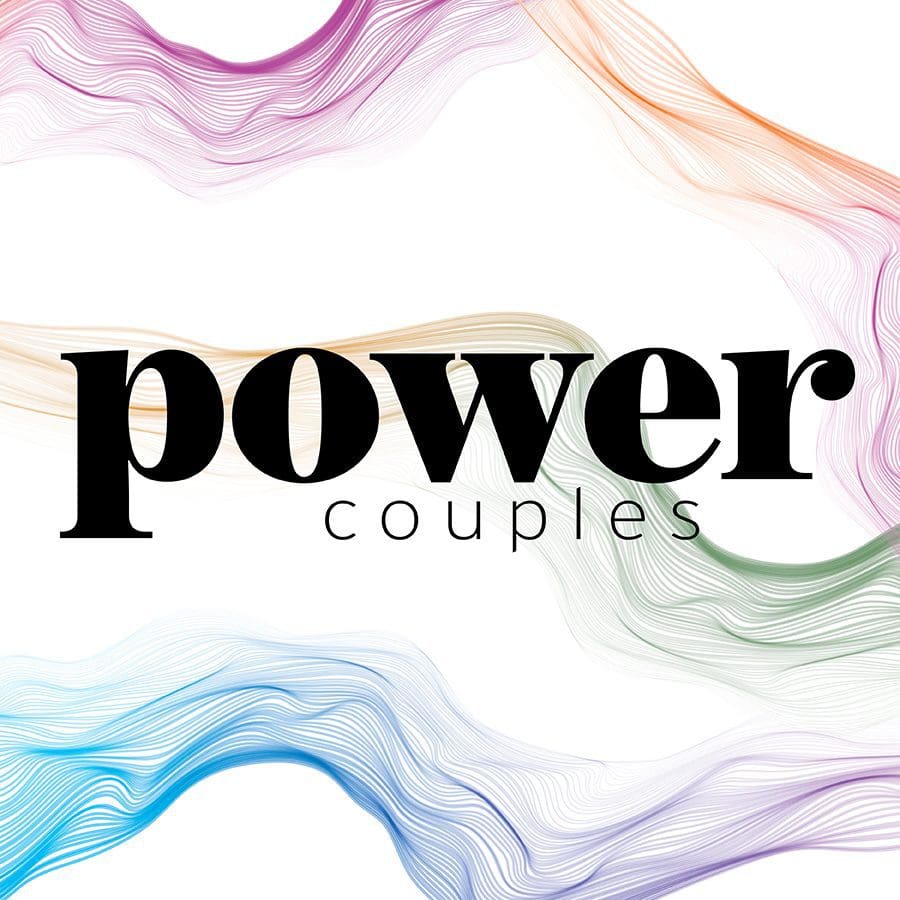 Awesome twosome.
Dynamic duos.
Call them whatever you want. When it comes to community service, these married couples deliver a powerful one-two punch.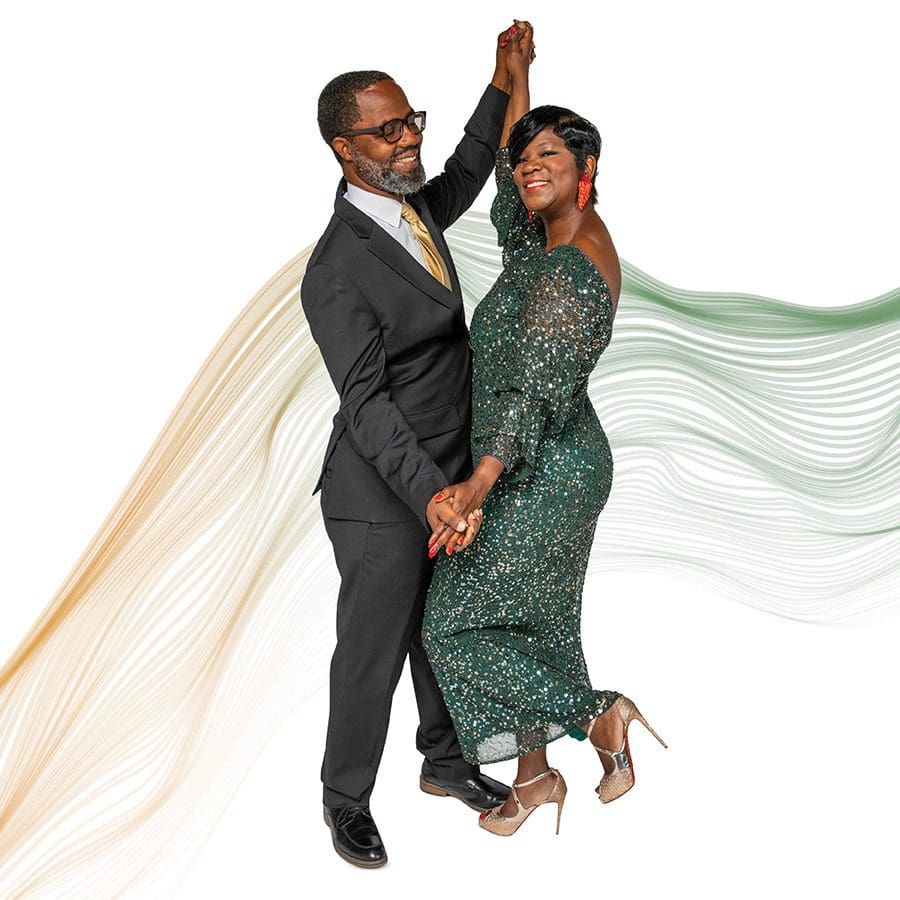 John and Constance Christian
Story: Cindy Peterson
John and Constance Christian are no strangers to the spotlight. As co-pastors of the Christian Worship Center, which has four locations locally, the couple has been working on projects together ever since they met at Lake-Sumter State College. 
"We actually grew up in the same area of Leesburg but didn't meet until college," John says. "Both our parents were pastors, so we were raised to serve. We do almost everything together." 
John and Constance started the Men of Distinction program, followed by the Kids of Distinction daycare, which is about to open its fifth location. 
They also have a background in real estate.
"We like to bounce ideas off each other," Constance says. "I'm more analytical, he just takes action, and how we are able to balance each other out is because we can come together and talk about it to make a well-rounded decision." 
In 2003, John became a Leesburg city commissioner. He also served five terms as mayor. 
The couple raised four kids together and are now loving being grandparents. 
Constance says the secret to their marriage and working relationship is mutual respect. 
"I know I drive him crazy sometimes, but I think we understand that we are two different people, and we respect that about each other," Constance says. "It just works for us."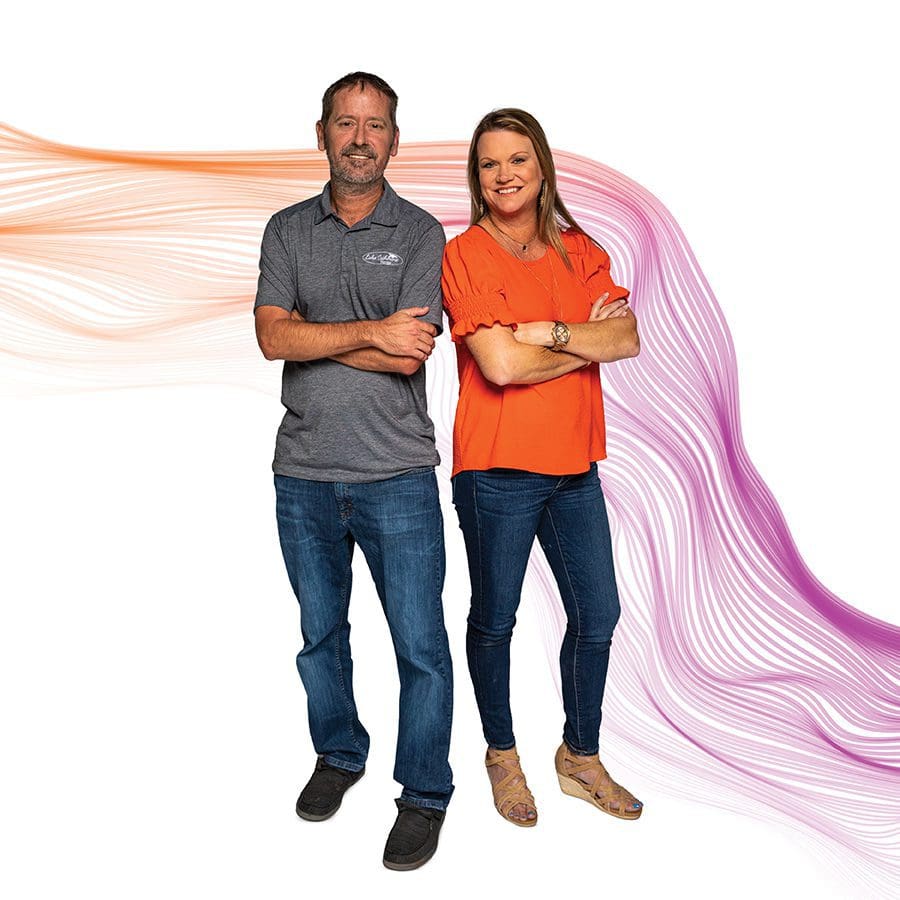 Dustin and Jamie Lowe
Story: Roxanne Brown
Dustin and Jamie Lowe have come a long way since meeting and graduating from the University of Florida—Dustin with a degree in finance, and Jamie in event management. 
Afterwards, Dustin returned home to Groveland and purchased 15 acres of land adjacent to his family's historic citrus farm. Jamie moved from Orlando to join him when the two married in 2004.
About five years later, they planted their first crop of blueberries and started Lake Catherine Blueberry Farm. 
"We were two of the original blueberry farmers in South Lake in a market that was definitely rising," Dustin says. 
After two years, when the corporate Marriott property that employed Jamie closed, she went from part-time to full-time event coordinator at Lake Catherine. And the rest is history. 
Husband and wife have been working side-by-side running the blueberry farm for 12 years, taking it from a commercial operation to a u-pick/event and seasonal festival family-friendly venue that includes a catering/mobile bar business, and, in honor of their children, DJ's Lemonade Stand and Ava Grace's Country Store.
In August 2021, they purchased Kim's Cabbage Patch in Clermont.
And Dustin and Jamie aren't finished growing their business. Coming soon: an entertainment district/town center at the Highway 19 frontage, complete with a stage, amphitheater and urbanist development planned community that supports a 'live, work and play' concept.
Community involvement is obviously important to the Lowes. Jamie is a member of the South Lake Chamber of Commerce executive board, South Lake Business Leaders, and Groveland's strategic planning committee. Dustin serves on America in Bloom, a city beautification committee. Both support the Greater Clermont Cancer Foundation (GCCF), Buses and Backpacks, and Charities Across South Lake.
Despite their tight schedules, Dustin and Jamie remain as close as ever.
"We work well together. My strengths are his weakness, and my weaknesses are his strengths," Jamie says. "We also know exactly what each of our roles are and respect that."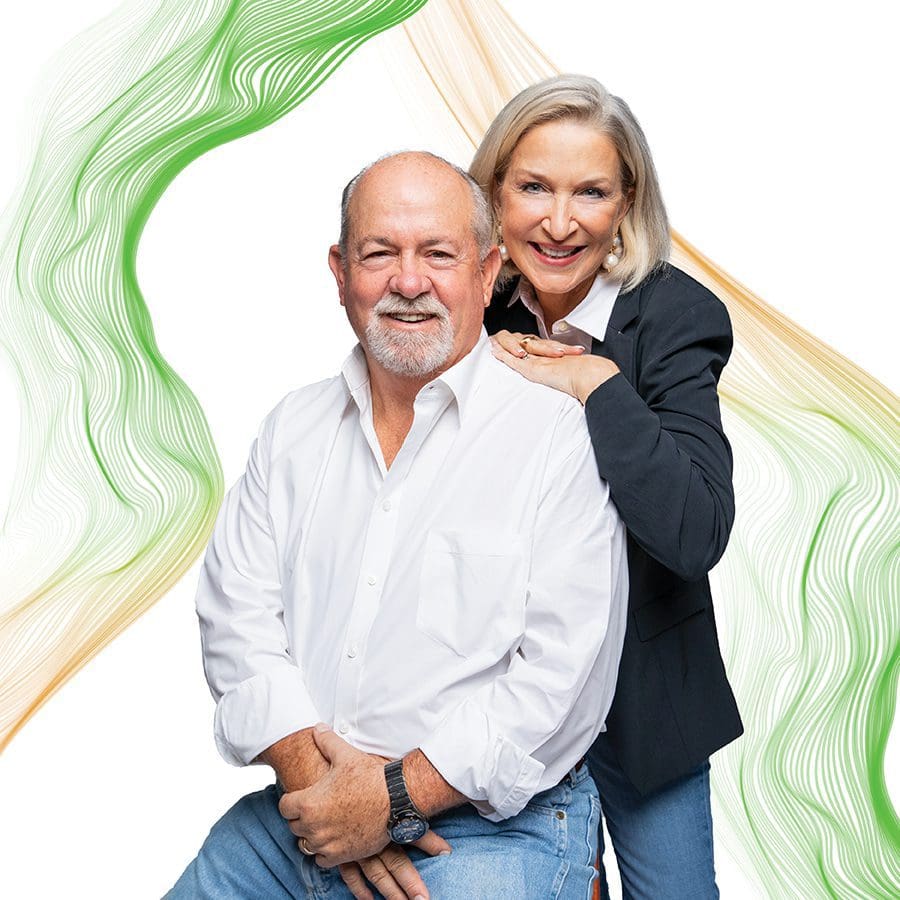 John and Mary Ann Mobilian
Story: Cynthia McFarland
John and Mary Ann Mobilian are determined to make a difference. 
Residents of The Villages since moving from Ponte Vedra Beach in 2017, the Mobilians are serious about helping those in need.
John was an international airline pilot for 30 years and Mary Ann is a retired clinical pharmacist. 
In 2018, John was elected as Fruitland Park city commissioner. That same year Mary Ann began fundraising for Beyond the Walls food pantry, which serves Fruitland Park and surrounding areas. 
"Eighty percent of historic Fruitland Park is at poverty level. A lot of families struggle even with both parents working," says Mary Ann. "There's no reason for charities to not have enough supplies when so many people in The Villages are willing to help."
The Mobilians helped organize a "quarter auction" social event in which attendees bid in quarters on donated gift baskets, with all proceeds going to the food pantry.
"It's a labor of love for John and me. We believe this is what Jesus wants us to do," says Mary Ann. "I am so grateful to the friends and neighbors who have been so generous in their support of Beyond the Walls. Last year we raised $40,000!"
The 2022 auction on October 14 was a festive, sold-out evening with 250 attendees. The event raised nearly $38,000 for Beyond the Walls, impressive for a year marked by inflation and dwindling IRAs.
Mary Ann says she remains, "amazed and grateful for the big hearts of those who live in this community."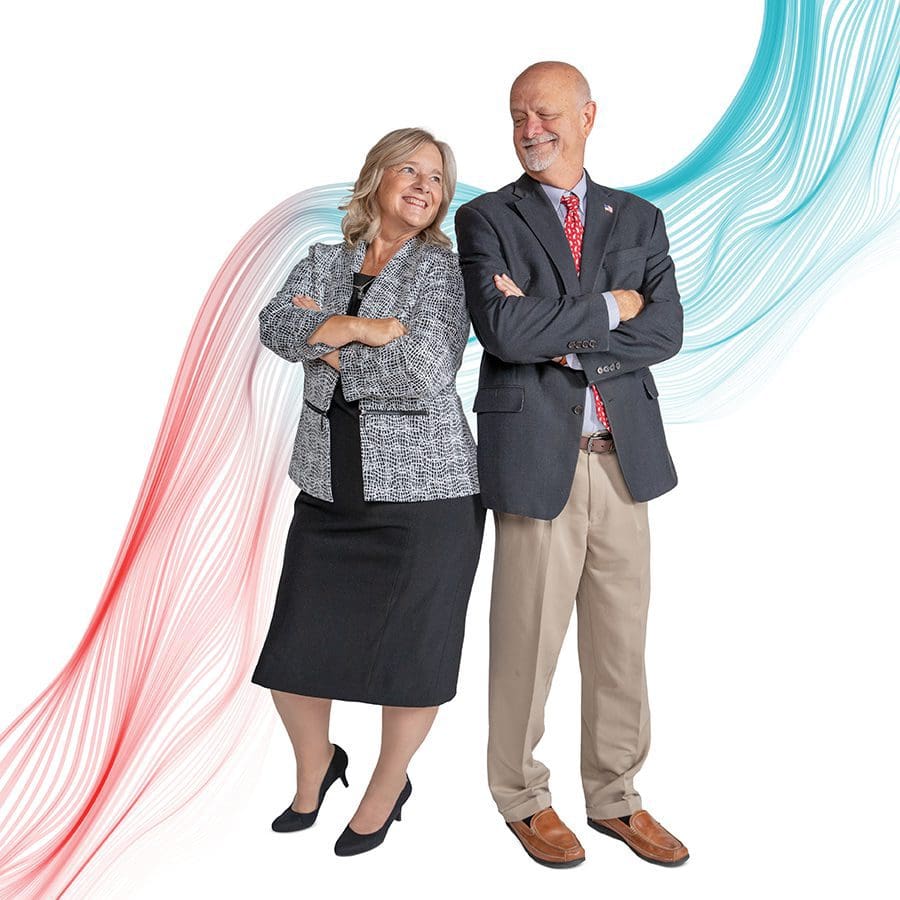 Walter and Barbara Price
Story: James Combs
They first met at a Tampa mall. He worked at Radio Shack. She worked inside an ice cream shop. One day, he worked up the courage to enter the shop and scoop her up. The rest, as they say, is history.
Walter Price, Sr. and Barbara Price have been married 46 years. 
They've built a marriage, a business, and a family. They've also dedicated countless hours to build Lake County, where they've happily resided for 42 years. 
Many know the Prices as public servants. Walter is a Tavares vice mayor/councilman. Barbara is chairwoman of the North Lake County Hospital Board of Trustees. 
Their community service, however, extends beyond those roles. Together, they've served as a cubmaster and den mother for Boy Scouts, been involved in Little League, and contributed to organizations such as Fellowship for Christian Athletes (FCA) and Life's Choices Women's Clinic. 
"We both love serving the area because it gives us a sense of pride," says Walter, a real estate appraiser and owner of Price Appraisal Group in Tavares. "We love the small-town charm and friendly people."
The Prices are also active in the political scene. Walter is chairman of the Lake County Republican Party. Barbara is state committeewoman for the Lake County Republican Party and president of the Lake Federated Republican Women's Club. 
"Through the Lake Federated Republican Women's Club, we deliver forever books to 4-year-old children in pre-kindergarten," she says. "It's so fun to see the looks on their faces when we give them a book because many have never had one."
The Prices have two children. Both graduated from Tavares High School.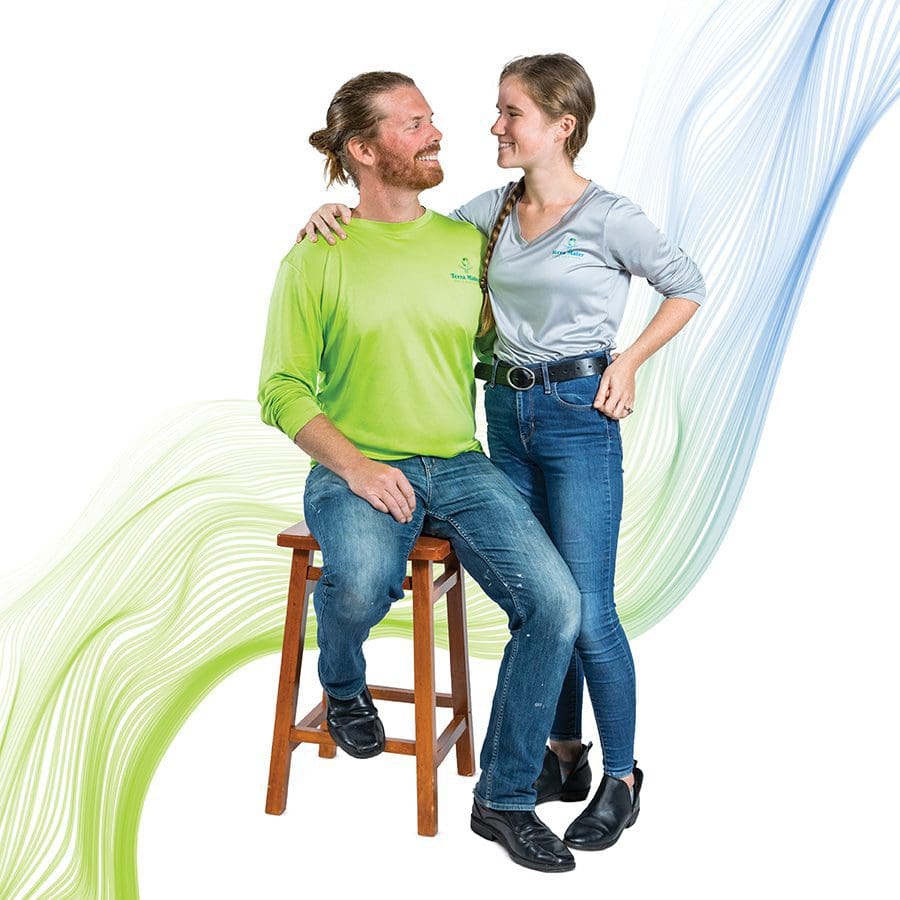 Alex and Katelyn VonHartman
Story: Cindy Peterson
Realtors Alex and Katelyn VonHartman shared a profession before they shared a life; Alex for 12 years and Katelyn for three. 
They also shared a love for Mother Earth. On their honeymoon, they discussed how polluted certain areas in Florida had become, including their hometown of Leesburg.
They both did their best to "recycle, reduce and reuse," but realized that wasn't enough, so they started The Terra Mater Foundation.
"Terra Mater means Mother Earth in old Greek," Alex says. "During the pandemic, it really opened our eyes to how much trash there was, and especially plastics weren't being recycled, which is very harmful for our environment."
That inspired them to start the non-profit to organize group clean-ups and partner with local recycling companies to properly dispose of waste. 
"We want to bring awareness to people because some people just don't know," Katelyn says.
Alex and Katelyn have worked together to create an opportunity to keep our environment clean and healthy. They hope to continue to grow their non-profit and find innovative ways to reuse the plastics into something viable instead of sending them to the dump.