Precision Hearing in Clermont Hosts Gift of Hearing Holiday Contest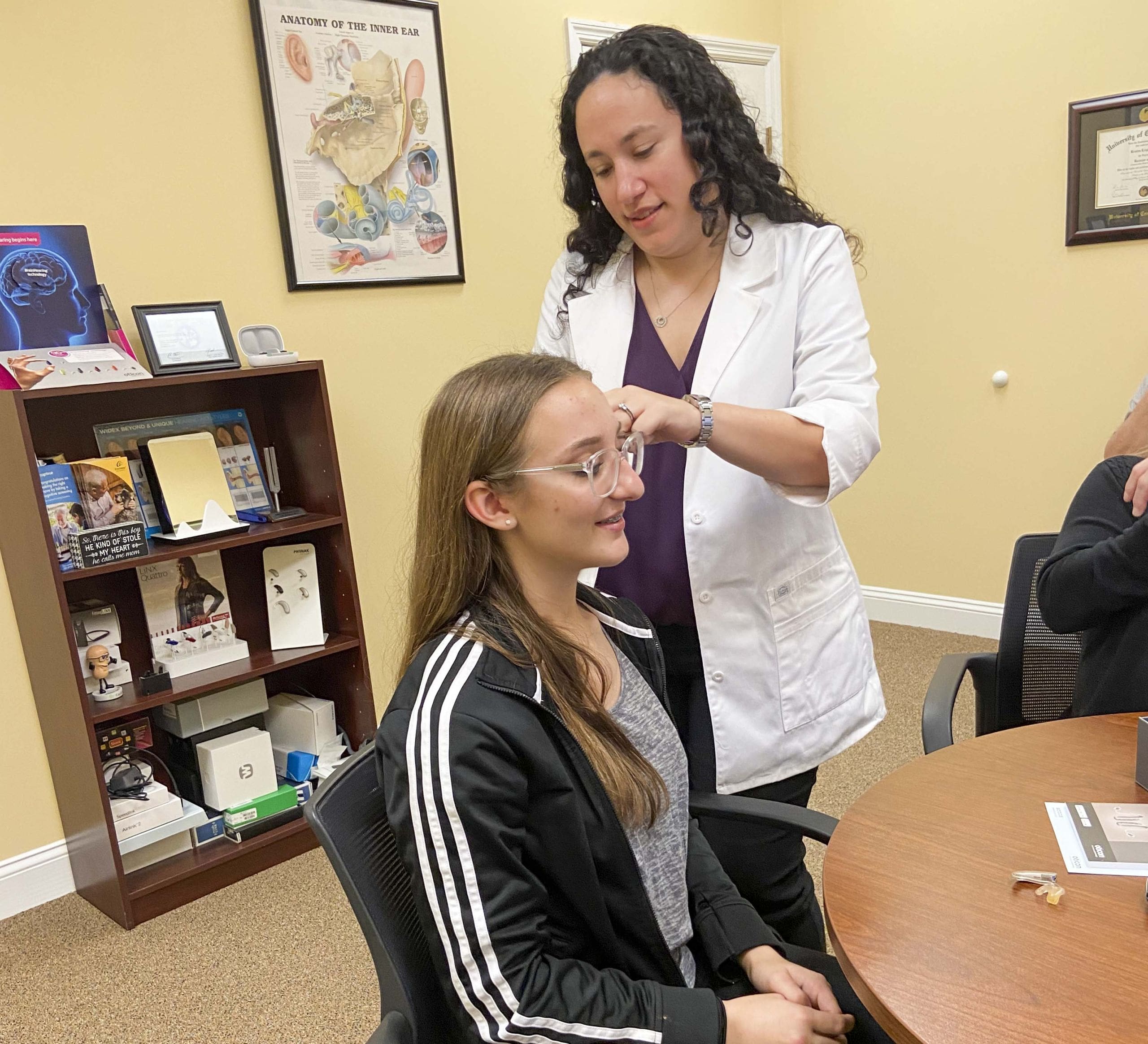 Precision Hearing in Clermont Hosts Gift of Hearing Holiday Contest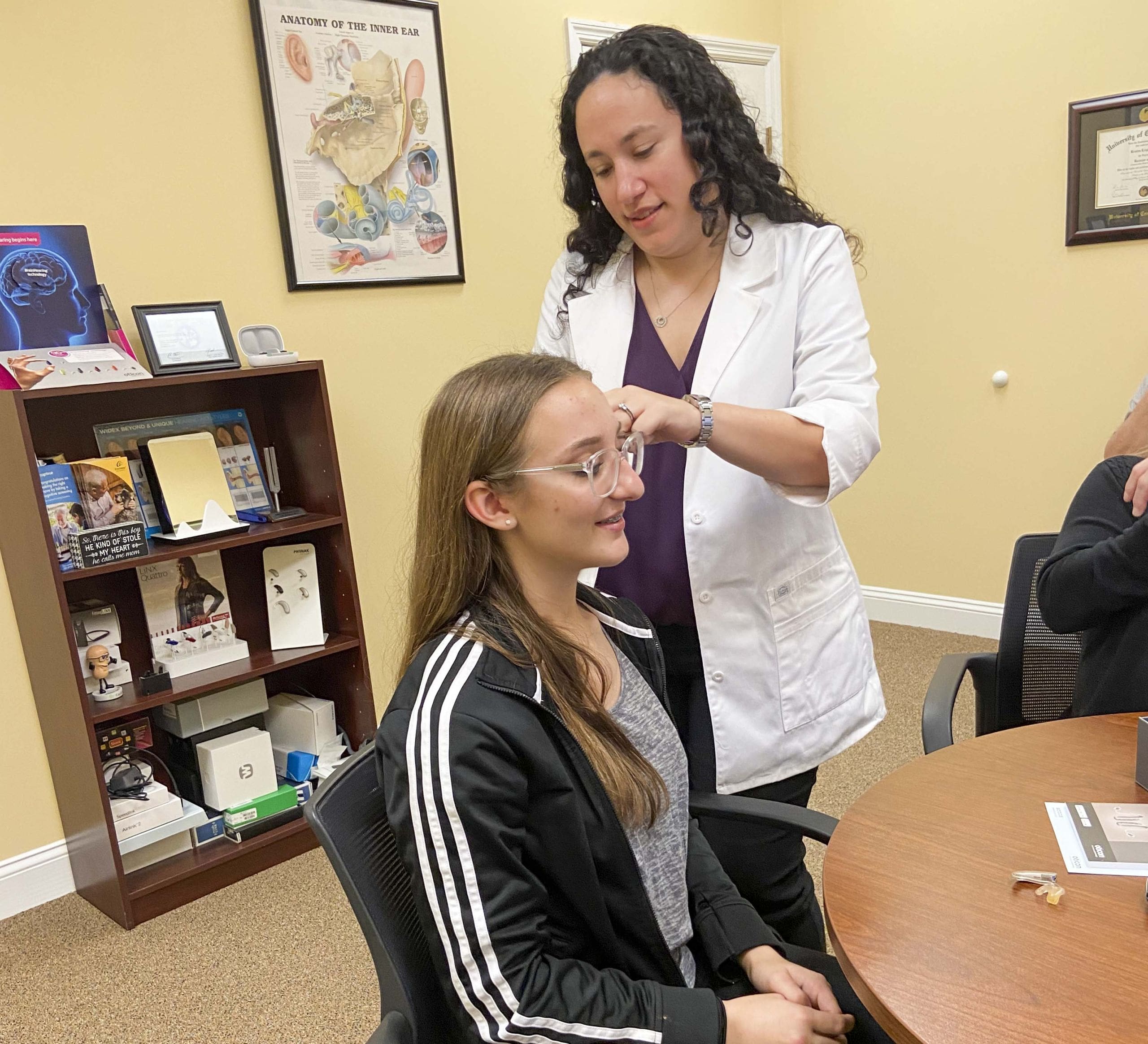 Press Release 
Dr. Kristen Weinbaum, owner, owner of Precision Hearing in Clermont, FL is overjoyed once again to announce her 6th annual Gift of Hearing contest this holiday season.
"Over the last five years, this feel-good giving back project of mine has been a huge success," Dr. Weinbaum says. " We've had people from numerous walks of life tell us why they are in desperate need of hearing aids. It warms my heart that I've been able to make a difference in so many people's lives,  I feel very blessed to have a successful small business and to have helped so many people achieve better hearing."
The contest will run from Tuesday November 1st through Friday December 9th. It is designed to give one person in need in the community the opportunity to receive the gift of hearing and win a new pair of digital hearing aids.
The winner will receive the new state of the art Oticon More Hearing aids. Oticon More is the world's first hearing aid that uses a fully trained, on-board Deep Neural Network (DNN) to process the sound environment in a more precise and balanced way. This provides the brain with optimized input from all types of meaningful sound, so that users can better focus on what matters to them without losing track of the sounds happening around them. Speech in noise is processed more like the human brain, based on extensive experiential learning, not on a limited set of man-made rules. The result is a more natural representation of all sounds and an additional 15 percent increase in speech understanding. The revolutionary new hearing aid builds on Oticon's proven BrainHearing™ approach to provide the brain optimum input for better speech understanding with less effort.
New this year, Precision Hearing is excited to announce that it has partnered with LovExtenstion, a  non profit organization dedicated to improve the quality of life for seniors and disabled adults in Lake County and the Villages whose family support is lacking or deficient, by providing support for their emotional, nutritional and social needs.
A Giving Tree is set up in the Precision Hearing waiting room and will be decorated with cards; each card will list a gift that has been requested by an older adult. Patients can select cards, purchase the gift on a card, wrap a gift or return their own gift to help older adults who often struggle with loneliness and isolation, especially around the holiday season. For these individuals, this may be the only gift they receive. All of the wrapped gifts will be delivered to the recipients by Christmas.
"Many times around the holidays you'll see toy drives for children.  I work with older people every day and I feel like they can be an overlooked group at the holidays," states Dr. Weinbaum.  "Older people might live alone, and they can feel very lonely particularly around the holidays which I think is very sad.  Just like every child should receive a gift at Christmas, I wanted to help meet the needs of some older adults who may not be receiving gifts from anyone else."
 Hearing aids are a big investment in one's health and unfortunately it can get pushed by the wayside when other priorities take precedence.  Over 48 million Americans report some degree of hearing loss.
"Hearing loss creates a disconnect between an individual and their loved ones which becomes particularly noticeable around the holidays when there are lots of gatherings. I'm hoping to give someone the opportunity to connect with their loved ones this holiday season," Dr. Weinbaum says.
Addressing hearing loss goes beyond communication and ease of listening; untreated hearing loss puts individuals at a greater risk of dementia and cognitive decline.
It has long been known that hearing impairments can lead to mental health struggles across all age groups, most notably depression. As we confront an inability to communicate, we deal with a spectrum of symptoms under the depressive umbrella, from anxiety to anger, frustration, paranoia, and emotional instability.   In the last few years, research has uncovered a link between untreated hearing loss and dementia.  The Lancet Publication has described hearing loss as the #1 risk factor for dementia and recommends hearing aids as the single most effective thing one can do to reduce dementia risk.
"Those who suffer from hearing loss are even less likely to participate in social activities, leading to isolation and worsening the situation," Dr. Weinbaum says.
Those wishing to "share their personal story" should send it to Precision Hearing describing why they or someone they know would benefit from winning a pair of hearing aids but have been unable to obtain them due to financial difficulties. Stories can be shared by email to drweinbaum@precisionhearingfl.com, or by submitting it to www.giftofhearing.net or by mail to: Precision Hearing, 4331 S. Highway 27, Clermont, FL, 34711.
Dr Weinbaum is no stranger to hearing loss having lived with it herself since the age of five and she always wanted to help improve the lives of others struggling with hearing loss. She is board certified in audiology and specializes in the diagnosis and treatment of hearing loss at her Claremont, Florida, Precision Hearing clinic.   She earned her Doctor Of Audiology degree from the University of South Florida.  She is a fellow of the Academy of Doctors of Audiology.
"Making a difference in people's lives is my passion," Dr. Weinbaum says.  "Sometimes its small, sometimes it's big. But I get to help people every day and occasionally the results are literally instantaneous when you turn on a patient's hearing aids for the first time. It's very fulfilling! I love what I do, and I hope with this contest that I can make a huge difference once again in someone's life  this year."
Originally from the small town of Berryville, Arkansas, Cindy has become a multimedia specialist in journalism, photography, videography and video editing.
She has a B.S. in Communications from the University of Central Arkansas and is a correspondent for The Daily Commercial, LakeFront TV and Beacon College's PBS talk show, "A World of Difference," where she received an Anthem Award and Telly Award.
When she isn't working, Cindy spends time with her husband, Ryan, and son, David, traveling and taking photos of landscapes and wildlife.
Share This Story!