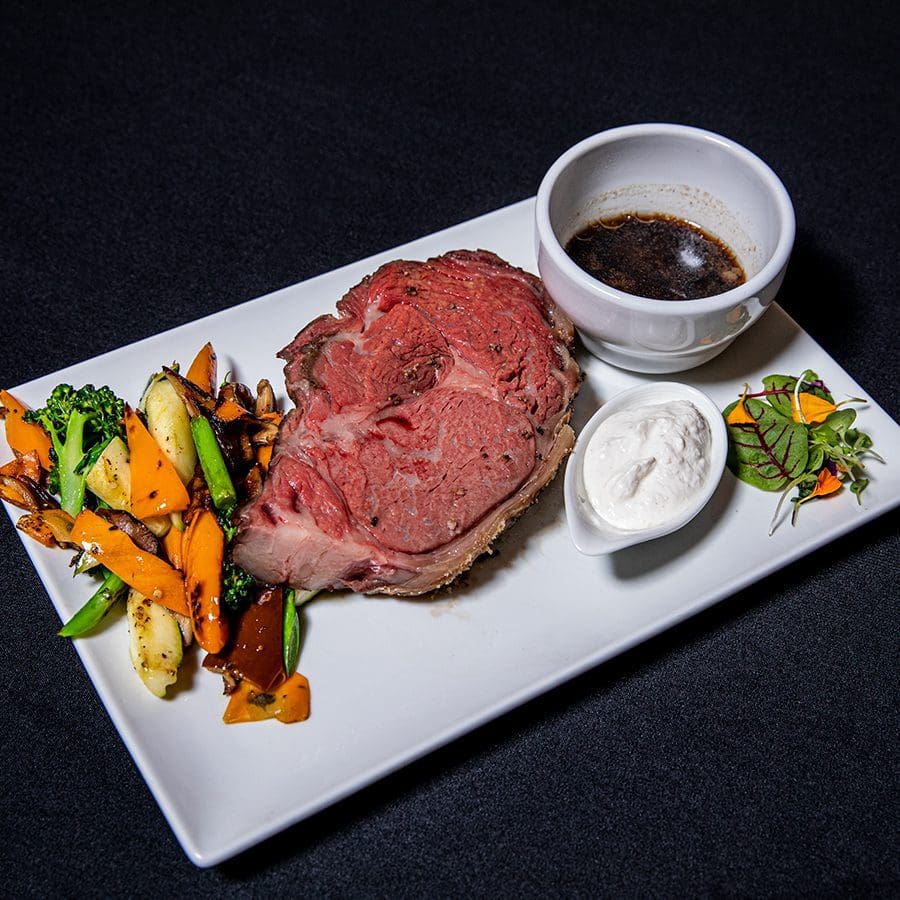 Whether saving lives or pleasing palates, three longtime friends serve their community.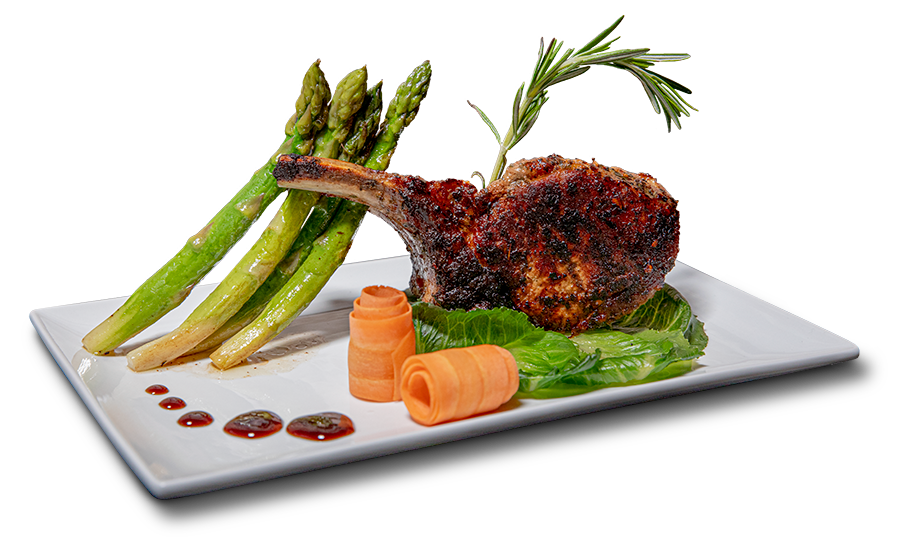 Orlando Health Medical Group FHV Health Doctors David Lew, Dave Sustarsic, and Jose Rosado, after more than 45 years providing cardiovascular care in the Central Florida area, can add the title of "restaurateur" to their resumes. 
In September, they celebrated the opening of Prime 3 on Main, an upscale steakhouse in downtown Leesburg they own that features a dining experience so good it might just make your heart skip a beat. 
"For many years, we've talked about and visualized opening a restaurant with a 'Cheers' attitude, where people could come sit, socialize, get some great food, great wine, and have a good time," says Dr. Sustarsic. Their vision is expressed in a building that once housed Bloom's Baking House. "We actually looked at several other sites over time and we just never got to the point where we pulled the trigger, but when this location became available, we decided to go for it." 
The minute you walk through the doors of Prime 3, the interior décor—featuring a beautifully tiled high ceiling, exposed brick, and dim lighting—exudes warmth and elegance. 
And that's just the beginning of the experience. 
It continues with friendly, impeccable service and an extensive menu with upscale American, Spanish (Latin), and Asian dishes, a fusion inspired by the doctors' varied cultures.
There is also a wine list to satisfy both novice and master wine enthusiasts created by Dr. Rosado, a WSET Level 3 Sommelier. A full bar features handcrafted and beautifully garnished cocktail creations like the Citrus Belle—a nod to the area's rich citrus history—by Gina Horan, head bartender.
"Our commitment is to make this restaurant what the name implies," says Dr. Rosado. "We called it Prime 3 for us, the three owners, but also because we want to be the prime restaurant in Lake County, serving prime food and drinks … We want to be the destination of choice for all our fellow Lake, Sumter, and Central Florida foodies."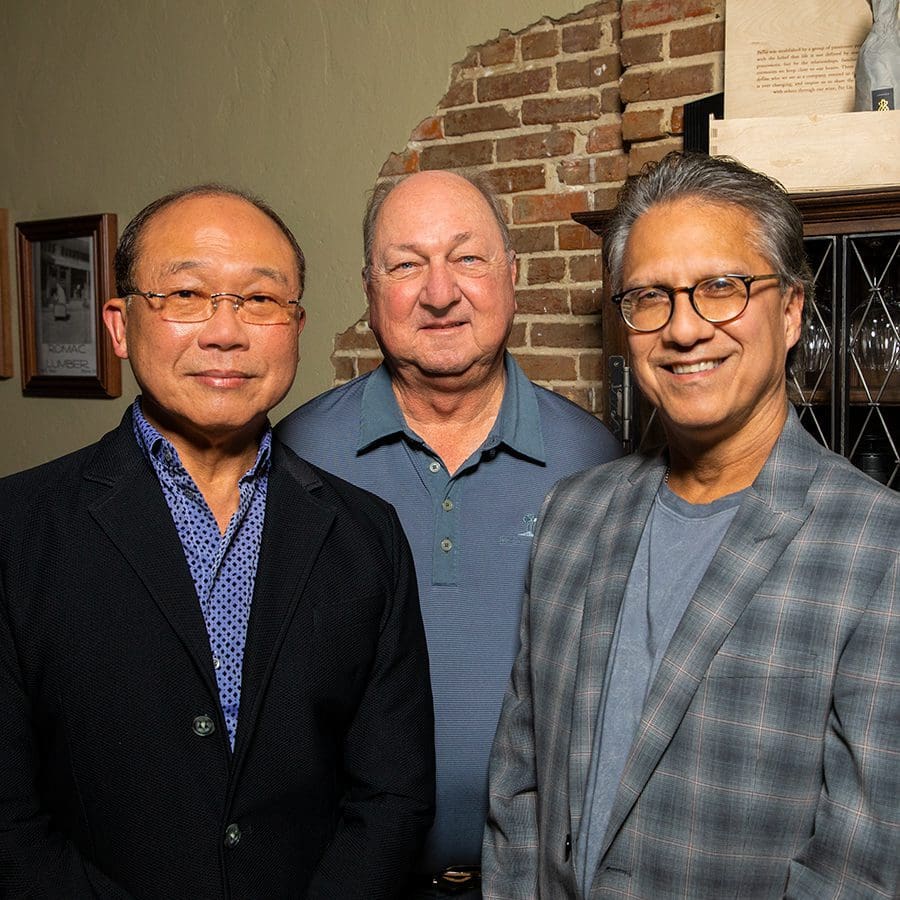 Recently, Style Photographer Nicole Hamel and I visited Prime 3 and we couldn't be more pleased. 
We tasted a variety of dishes, but our favorites were the very tasty Duroc (pork) Chop, served alongside mashed potatoes with smoky apple demi-glace and a side of asparagus, a perfectly prepared and very tender Prime Rib, and the blackened Norwegian Salmon, which seemed to melt in our mouths.
Our top pick, however, was the Grouper Fromage, a dish I've dreamt about every day since.
For those thinking the dish sounds like one they fell in love with at the legendary Vic's Embers (which closed in 2013 after 25 years), it's the one! Prime 3 head chef Chef Anonth "Aud" Tannarong was one of the chefs at Vic's, and he's recreated the popular recipe for the three doctors.
Originally from Thailand, Chef Aud has been cooking for more than 50 years. He attended culinary school in New York and made a name for himself in Florida as a chef at a variety of places, including Vic's, Squires III, and Lake Receptions.
"There are not many upscale steakhouses in Leesburg or Lady Lake, so I want to make sure every dish we serve is something really special," Chef Aud says.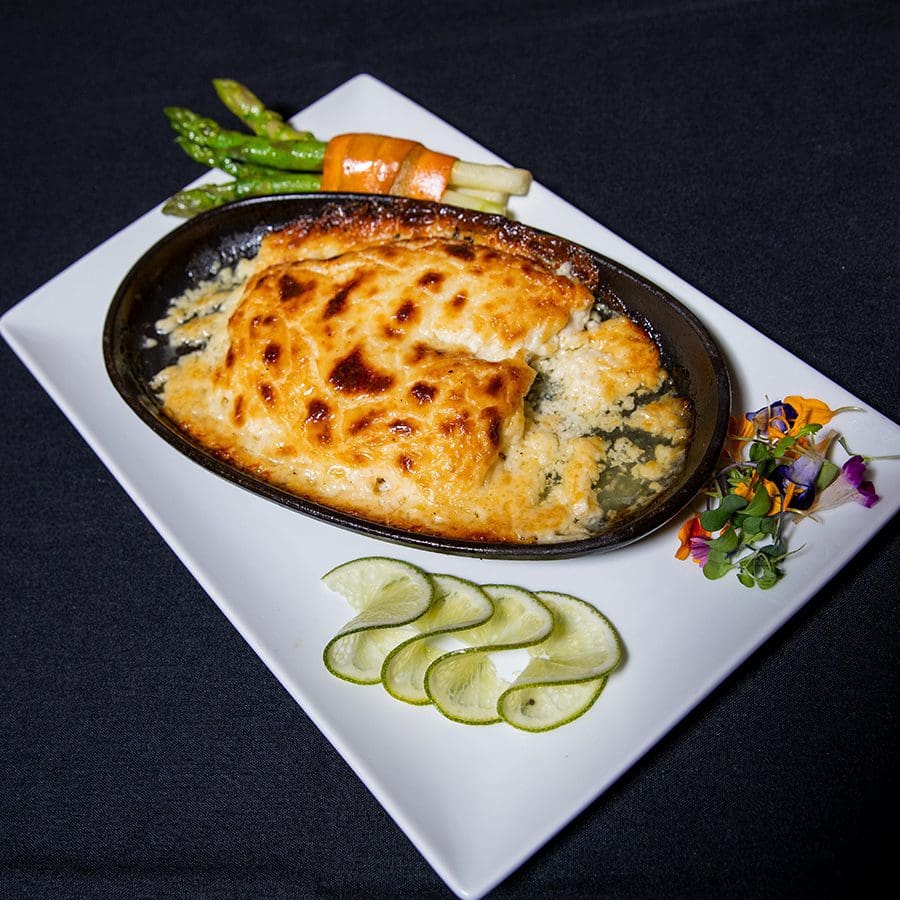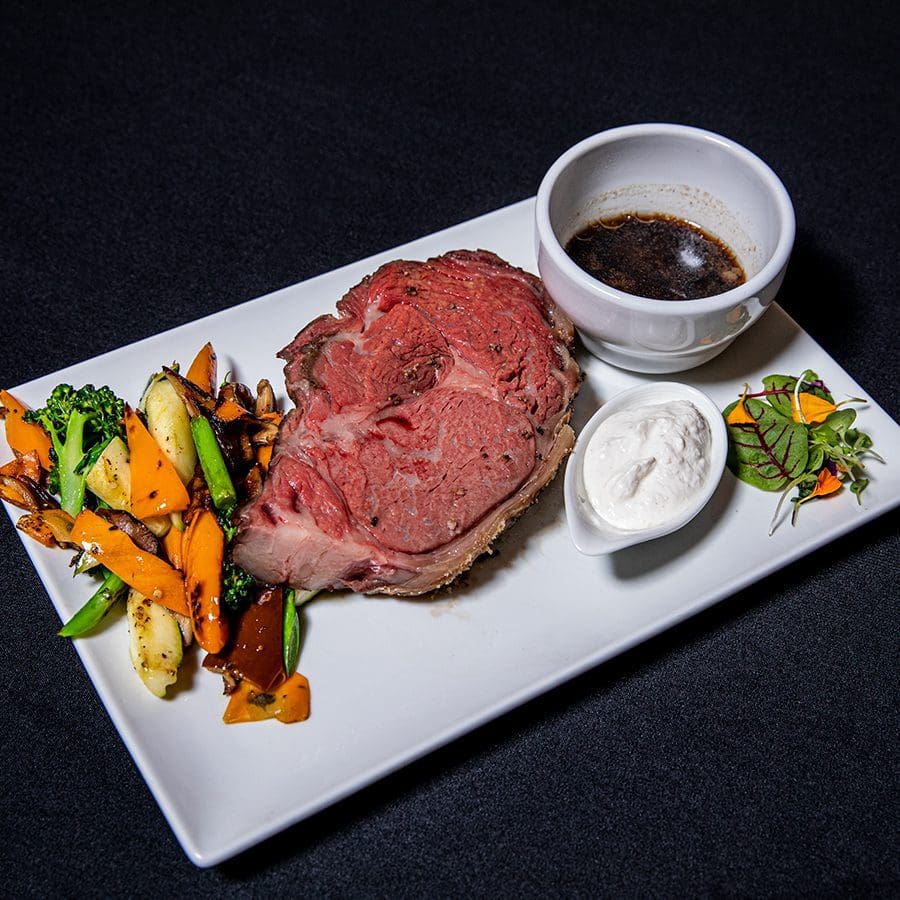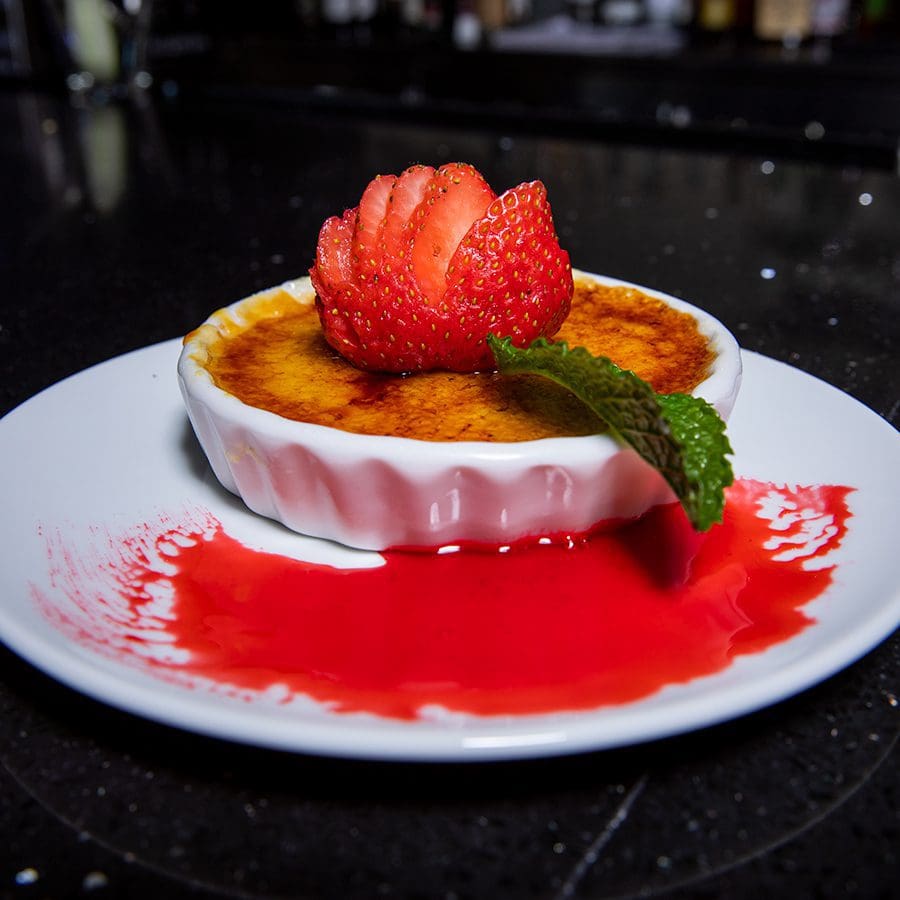 Prime 3 occasionally offers live music, plus wine dinners/tastings to serve as an introduction to fine wines, and to further educate guests on proper food and wine pairings.
"On our website, we say, 'We don't drink wine, we experience wine,' and that's exactly it," Dr. Rosado says. "People know what they like, but maybe there's something out there I can suggest they try that they'll like just as much, or even better. I want people to expand on what they drink."
As for the menu, each doctor has provided input and taste-tested every dish, from soups, salads, sauces and sides to the main entrees, appetizers, and desserts.
Appetizers include Bruschetta Al Fresco, Shrimp Cocktail, Calamari Fritti, Charcuterie and more. For dessert, one can order homemade brown butter ice cream or Crème Brulee in original and key lime flavor options. 
Dr. Lew says he hopes guests are as excited about the overall Prime 3 experience as he and his partners are.
"After a long, strenuous day of work, I have always envisioned relaxing in a local place with a beautiful and friendly atmosphere," says Dr. Lew. "It is in this place that I wish to share with my friends and loved ones our unique cuisine. How exciting it is to be able to bring this to Lake and Sumter counties." 
Originally from Nogales, Arizona, Roxanne worked in the customer service industry while writing independently for years. After moving to Florida in 1999, Roxanne eventually switched her career path to focus more on writing and went on to become an award-winning reporter for The Daily Commercial/South Lake Press newspapers for 16 years prior to coming on board with Akers Media as a staff writer in July 2020 – her dream job come true.
Share This Story!