Book Club: 'Project Hail Mary'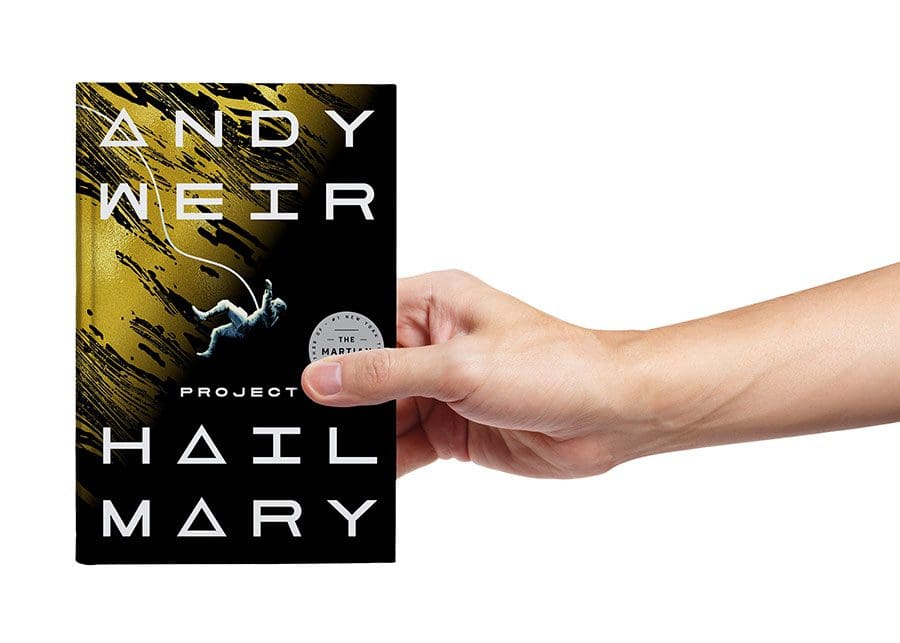 By Andy Weir. A story about one man's fight to survive and save humanity from an alien life form while he's at it.
He awakens. He's in some sort of bed with all kinds of tubes running in and out of his body. Above him are cameras watching his every move and a pair of scary robot arms with all sorts of tools where the hands should be. The computer asks him his name. He can't remember. Who is he? Where is he? Why is he here? 
Slowly he tries to rise from the bed. He sees there are two other beds in the room that contain bodies that are mummified. He realizes he has been in a coma, and for a very long time. The answers come bit by bit as he has random flashes of memory. Then he remembers. The sun's energy is being eaten by an alien life form and is dying. If the sun is dying, so is Earth. He's Dr. Ryland Grace, and he was part of the crew sent to save the sun and all life on Earth.  He's on the spaceship Hail Mary.
As Grace's memory returns to prelaunch days, we meet the best, often quirky, scientific minds who work feverishly on Project Hail Mary. More and more questions come to the surface. What is this alien life that is eating the sun? Where in the universe is this spaceship? How is he to accomplish this impossible task without his other two crew members? Or does he have to?
If you read the book or saw the picture, The Martian, by Andy Weir, you have an idea of what a brilliant storyteller Weir is. Well, Project Hail Mary is even better than The Martian! This interstellar adventure is loaded with plot twists, suspense, emotion, humor, and is chock full of science that will delight the geek in you. 
This novel takes us to places we could never imagine. It will keep you on the edge of your seat as Dr. Grace races against time to save humanity and himself.