Protest is coming to Leesburg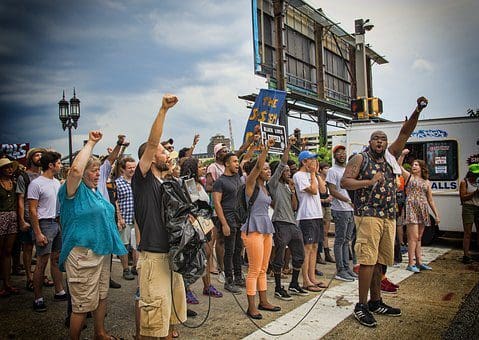 When Kevon Miller heard about the death of George Floyd, he wasn't too surprised.
"There are many incidents in the U.S. involving police brutality," says the 20-year-old freelance graphic designer.
Kevon, an African American who resides in Eustis, wants to make Lake Countians aware of what he feels is rampant police brutality against people of color. He is organizing a protest in downtown Leesburg on June 5 from 3-7:30 p.m.

He hopes the event draws people of all races and ages who wish to protest racial injustice.
"People are excited to go," says Kevon, a 2018 graduate of Leesburg High School. "Actually, I've received more support from white people about this event than black people. That kind of surprised me, but at the same time it makes me feel hopeful about the future."
Protestors will congregate in front of City Hall and later move to the Leesburg Police Department parking lot. Kevon has held two meetings with members of the department to ensure the protest is safe.
"The goal is to keep this protest as peaceful, calm and organized as possible," Kevon says. "We've made sure everything is away from busy roads."
The last thing he wants is rioters to detract from the underlying message.
"I organized this event so we can bring everyone together and stand united in a common cause," he says. "We should not accept brutality against anyone, and hopefully protests like these will help things start to gradually change."
Akers Media Group's James Combs has been a staff writer for several local publications since August 2000. He has had the privilege of interviewing some of Lake County's many fascinating residents—from innovative business owners to heroic war veterans—and bringing their stories to life. A resident of Lake County since 1986, James recently embarked on a journey to lead a healthier lifestyle. He has lost 60 pounds and walks nearly five miles a day. In his spare time, he enjoys target shooting, skeet shooting and watching his beloved Kentucky Wildcats!
Share This Story!