Quan Nguyen Gives Back to Eustis High School Baseball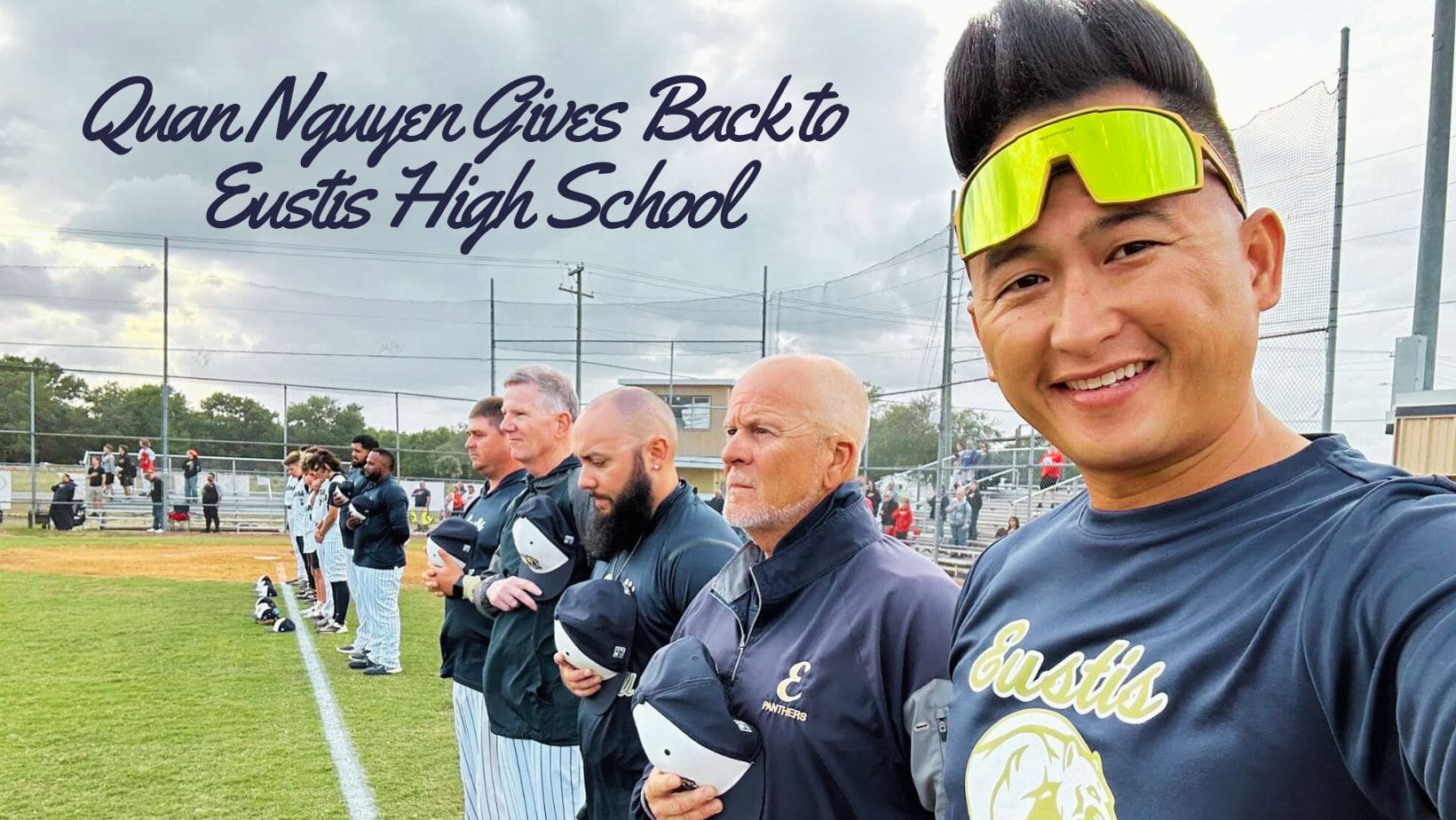 Quan Nguyen is one of the most well mannered and thoughtful person you could possibly meet. Nguyen graduated from Eustis High School back in the very early 2000s. Since then Nguyen has been working with his company Duct-Man Mechanical Air conditioning and Heating. Quan knows a thing or two about fielding a competitive baseball team. He was part of the 10th man group of the Eustis High School State Championship winning team back in the year 2000. He was a witness to one of the best teams to ever take the field at Eustis High School. Two decades and a handful of years later and the former Panther graduate has given a massive gift to the Eustis Baseball team.
Head Coach Matthew Burgess has done a great job getting the most out of the Panthers this season. The team went 11-13 and 2-0 in district play. The team played for the District Championship against Bishop Moore last night. Overall the play down the stretch here is attributed to great coaching and leadership of the players. But perhaps even more importantly the team was able to fix a major problem that was plaguing them in the boys dugout and locker rooms.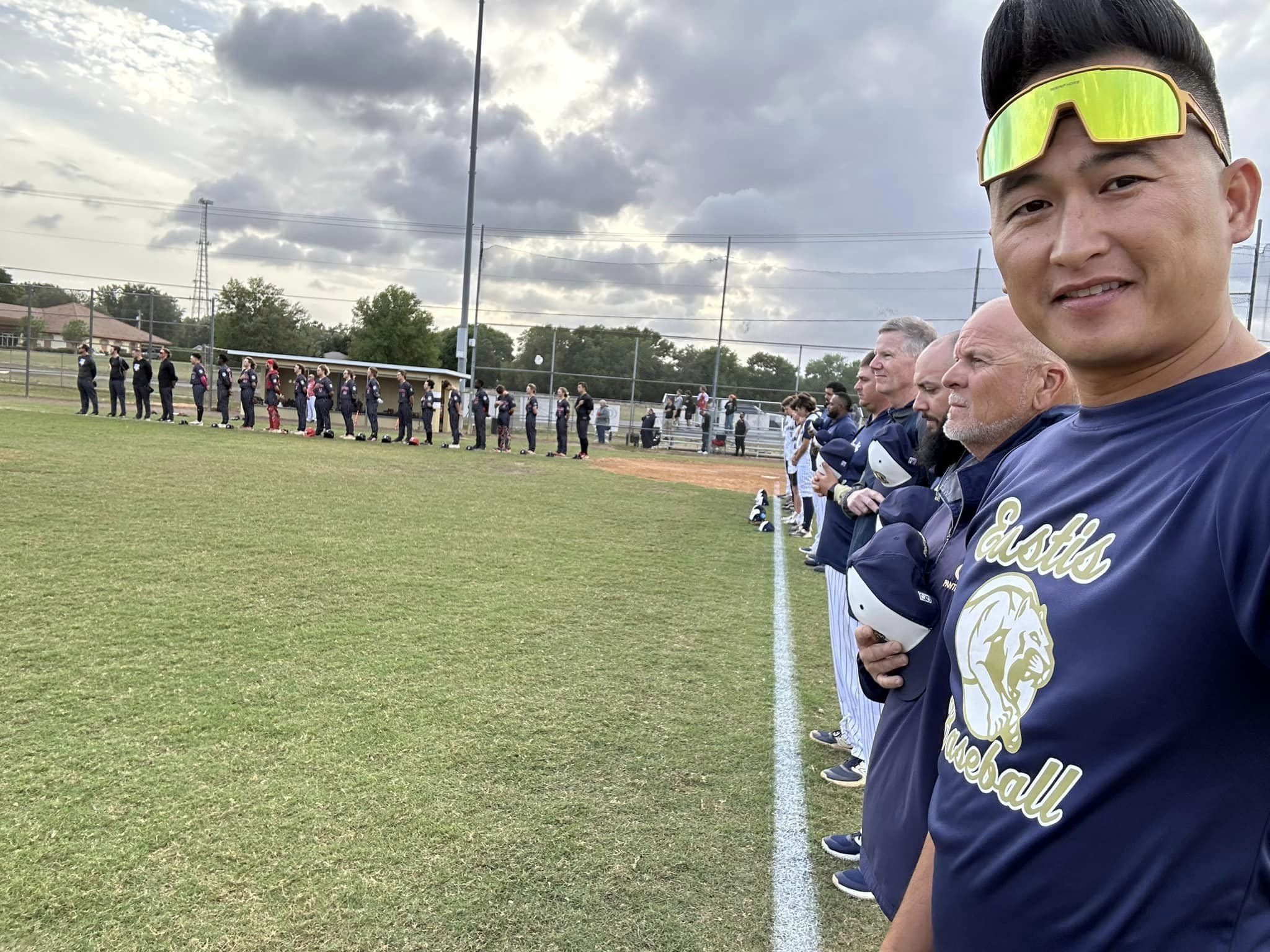 Coach Burgess mentioned that the Eustis Baseball team did not have any air conditioning and it has not been working for quite some time. Quan's son Ty-Bryant who played JV baseball last year stated "it's hot in the locker room." and when Quan heard this, he reached out to coach and asked if he could lend a hand. Quan's company got to work and  had fixed it a few times last year at no charge until the unit finally came to the end of its life and died. The unit was over 30 years old! Far exceeding its lifespan but leaving the Panthers without a viable source of cool air for the players.
Duct-Man submitted it to the county, but it was a lengthy process. This was an on going problem at that time, but the green light can only be pulled by the county or someone could make a decision on what to do.  So in November, Quan, and his team began crafting a plan to help out his former High School by retrofitting duct work and a having a new A/C unit installed.
Luckily Nguyen was able to work with the county and the school to submit some paperwork and get approval for much needed renovations to the facilities. Duct-Man was able to get the approvals and moved forward with the renovations. The company worked together with Trane which offers heating, ventilating and air conditioning service and provided a new unit! But they also received new ducting for locker room areas and all the offices!
Together this team was able to waive almost $10,000 dollars and save the county money as well!! This was a huge gift to this program. This had been a long time coming and it's improved how the players have felt in the locker rooms, how the staff operates without having to sweat, and it was done by a former Graduate of Eustis High School. In fact it helped the team so much that Eustis was able to make the District Championship game this year!
Quan says "I cannot believe I sat in this spot 23 years ag when our team won the state title back in 2000! Thank you to my team at Trane RunTru and our rep Katie Steedly to be able to make this happen! Now, the coaches can be COOL!!" What an amazing story and it truly shows that giving back to the community can be the greatest gift of all. Thank you to Quan Nguyen and his incredible team for providing this to the Eustis High School. Our community deserves members like you who care and give back.
Quan Nguyen was recently honored by attending a Eustis Baseball Game and threw out the first pitch to begin the evening. A wonderful show of respect by the Panthers for allowing Nguyen to throw out the first pitch. This man not only saw his 2000 school team win a state championship with Eustis but has done a lot for the program the past few years. Congratulations to everyone involved.
Quan stated "It took a village to raise me, I like to thank the coaches, teachers, and staff that made me the man I am today, I couldn't of done it without this village!  I love Lake County"
Photos Provided By:
Quan Nguyen
Kyle Coppola was born in Newton, Massachusetts and received his Bachelor of Fine Arts in Communications from Curry College in 2016. After traveling to Florida on a family vacation, he decided he could not get enough of the warm weather and made the move from snowy Massachusetts to central Florida 8 years ago.
For the last decade Kyle has gained valuable experience in social media content creation, marketing and sales, writing, video production, sports announcing and even broadcasting for local radio stations, such as FM 102.9 in The Villages and FM 91.5 in Massachusetts. Every year he volunteers at The Villages Charter High School as a play-by-play sports announcer for the football games as well as a public address announcer for the basketball games, including the annual Battle at The Villages Tournament.
Outside the office Kyle is a husband and father to two beautiful girls along with their cat. In his spare time he likes to spend time with his family, travel, play golf and swim. He is also a huge sports junkie and even bigger motorsports fan and loves to attend racing events when he can.
Share This Story!