Rae Rae's In Fruitland Park Closes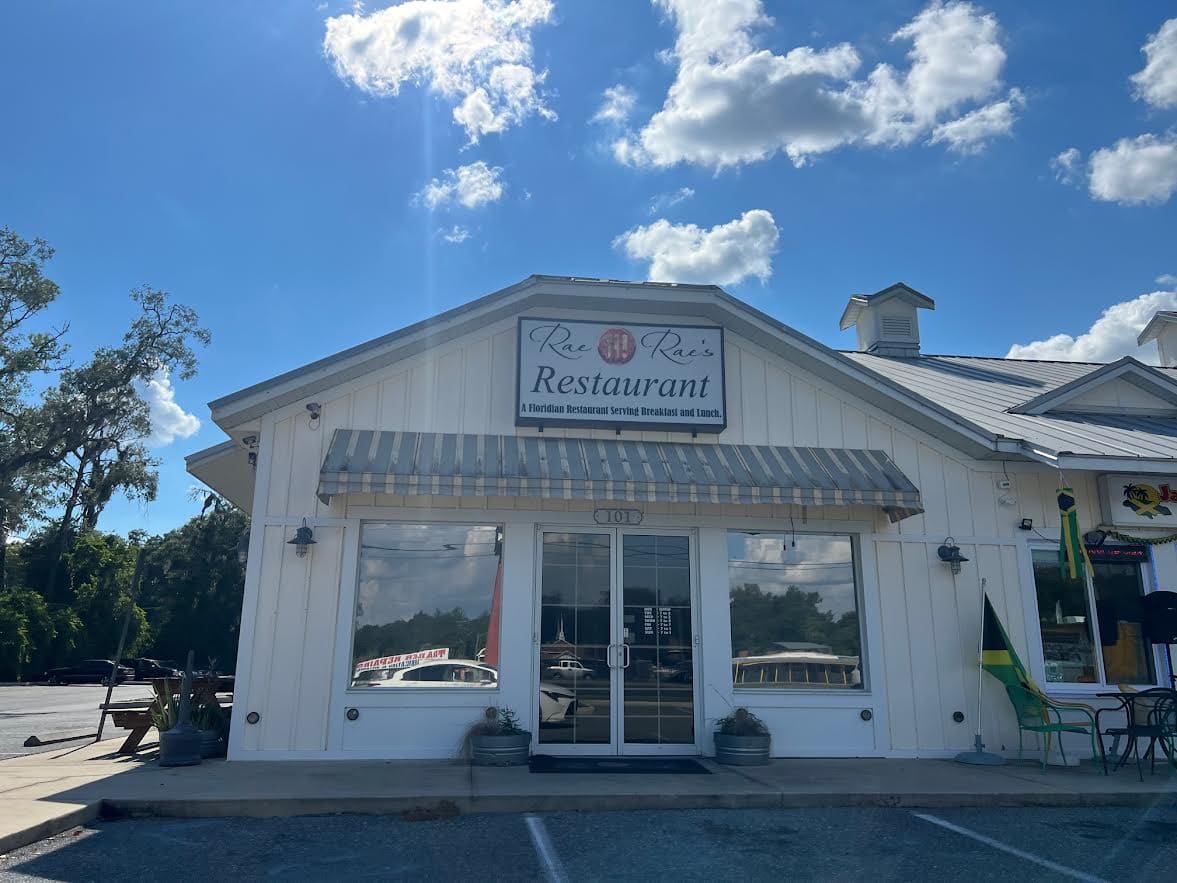 Rumors were swirling that Rae Rae's was not completely shut down for good, but now we know that they are not reopening. The popular Fruitland Park Restaurant which was one of the most popular breakfast locations in town pre-pandemic, has officially closed up shop for good. We attempted to reach out to Rae Rae's owner Tim Rohan but the phone line had been disconnected. However former owner of the business Christine Rohan contacted us and told us that the establishment was shut down due to divorce.
It came as a bit of a shock to many people in the community and many people are still wondering what happened? The establishment offered up some good breakfast foods that customers seemed to like. I myself had eaten there many times before the pandemic and always had a good meal. The motto of the restaurant is "A Floridian Restaurant serving breakfast and lunch. Start your day with a little Rae of Sunshine."
The sunshine has been replaced with a dark cloud that looms large over the restaurant. The parking lot, once full of cars with hungry customers, is now empty. Tim Rohan the owner, was always walking around making sure people enjoyed their meals. Unfortunately the restaurant is now closed. There had been some people who had said that the closure was temporary, but we now know that is not the case. The establishment has been shut down since late March. There are no signs of it ever coming back under the previous ownership. However the business has been purchased by a family based out of Indiana. They own a business called Toast and are trying to get the restaraunt opened back up. No time table has been set for the return. We will be reaching out to the family for comment.
We got word from some people that it just was not what it once was before the pandemic. One person who did not want to be named says they had a $22 Haddock meal. The Haddock was bite sized when it came out and the fries were cold." This is a far cry compared to what I was served pre-pandemic. I remember delicious belgian waffles, delicious coffee and eggs cooked to perfection. The issues began happening late last year and continued into 2023. By March the business was not profitable and shut it's doors with a sign saying that they would reopen. That sign is now gone and they are officially closed for good.
It is a shame what happened to this place. Divorce is a difficult thing to go through. Hopefully a new owners can come in and see the value of this place. It is a perfect location and very visible from the Highway. We hope they can get this place reopened in a few months time. When we have further details, we will update the story as we get them.
Kyle Coppola was born in Newton, Massachusetts and received his Bachelor of Fine Arts in Communications from Curry College in 2016. After traveling to Florida on a family vacation, he decided he could not get enough of the warm weather and made the move from snowy Massachusetts to central Florida 8 years ago.
For the last decade Kyle has gained valuable experience in social media content creation, marketing and sales, writing, video production, sports announcing and even broadcasting for local radio stations, such as FM 102.9 in The Villages and FM 91.5 in Massachusetts. Every year he volunteers at The Villages Charter High School as a play-by-play sports announcer for the football games as well as a public address announcer for the basketball games, including the annual Battle at The Villages Tournament.
Outside the office Kyle is a husband and father to two beautiful girls along with their cat. In his spare time he likes to spend time with his family, travel, play golf and swim. He is also a huge sports junkie and even bigger motorsports fan and loves to attend racing events when he can.
Share This Story!