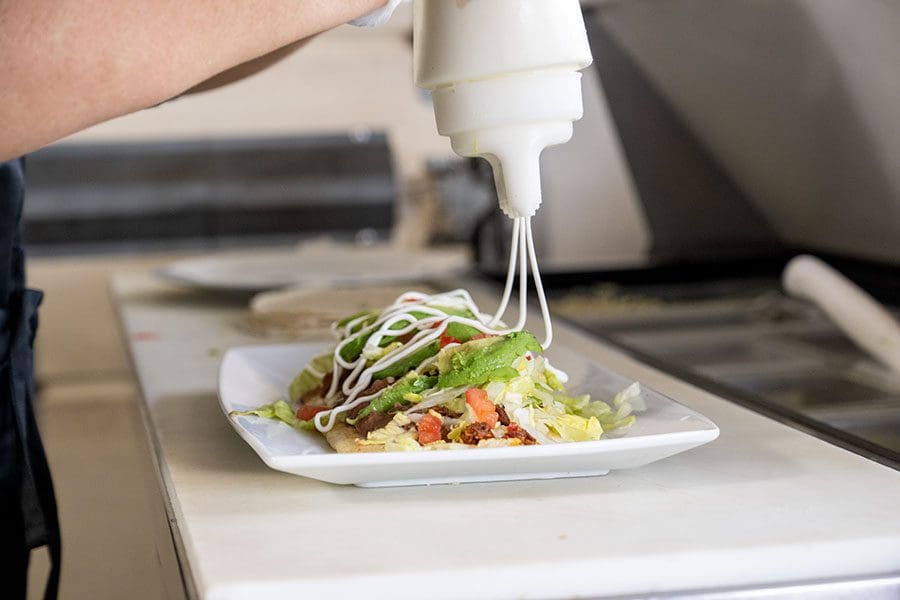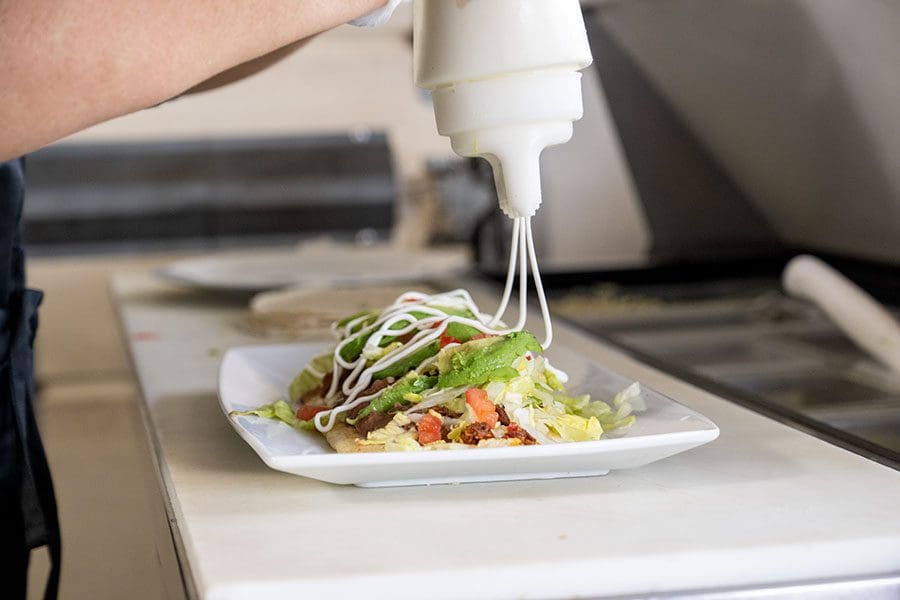 Read the story behind the recipe here!
Ingredients
Elongated thick corn tortilla

 

1/2 cup mozzarella cheese
1/2 cup refried beans
1/2 cup seasoned pork (pastor) or choice of meat
1/4 cup shredded lettuce
1/4 cup diced tomato

 

Half an avocado, sliced

 

1 tbsp diced onion

 

Drizzle of sour cream

 
Directions
Place tortilla on a warm skillet and top with mozzarella cheese. Allow to melt. Add refried beans and choice of meat and let warm. Remove from skillet and top with lettuce, tomato, avocado, onion, and sour cream. 
For the seasoned pork (pastor): 
Marinate choice pork in a mix of chile guajillo, garlic, pepper, salt, apple cider vinegar, cumin and achiote for 10 hours. Once fully marinated, transfer to a pot and cook thoroughly, about 30 minutes. 
For the refried beans: 
Wash and dry 1 pound of whole dry pinto beans and place into a large pot with water. Add 2 tablespoons of salt. Bring to a boil and let simmer for 2 to 2 1/2 hours. When beans are tender, drain. Transfer them to a heated frying pan and mash. 
---
Juanita's Tacos Food Truck
16535 SE 99th Ave. Summerfield
Hours: Saturday and Sunday 12 to 5 p.m.
352.516.5804
facebook.com/JuanitasTacos98