Recipe: Over The Top Gyro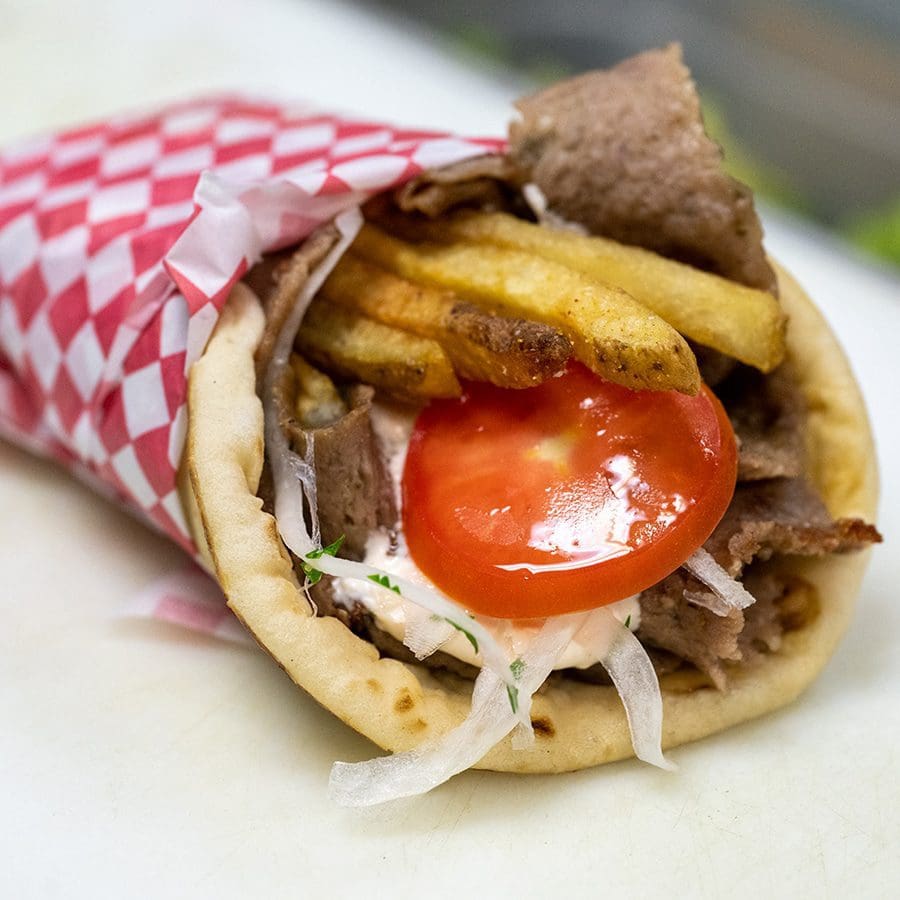 Read the story behind the recipe

here

!
Gyro Ingredients
1 pita

 

Roasted lamb or beef, sliced

 

Sliced onions

 

Sliced tomato

 

Tzatziki sauce

 

A few fries for garnish

 
Gyro Directions
Lightly grill pita bread. Top with desired gyro meat, onion, tomato and a few fries. Add house-made tzatziki sauce and wrap.
Homemade Tzatziki Sauce Ingredients
1 cup sour cream

 

2 tbsp chopped fresh dill

 

1/2 cucumber, shaved
1/2 tsp minced garlic

 

1 tbsp red wine vinegar

 

1 tsp olive oil

 

Salt to taste
Homemade Tzatziki Sauce Directions
Chop fresh dill, shave cucumber and mince garlic. Combine in bowl with sour cream, red wine vinegar, olive oil and salt. Stir well to combine. 
---
Over The Top Pita
240 Citrus Tower Blvd., Suite B, Clermont, FL
Hours: 11 a.m. to 8 p.m.
Mon-Sat, closed Sunday (hours subject to change)
352.708.6588
overthetoppita.com
info@overthetoppita.com
---