Recipe: Pecan Shortbread Squares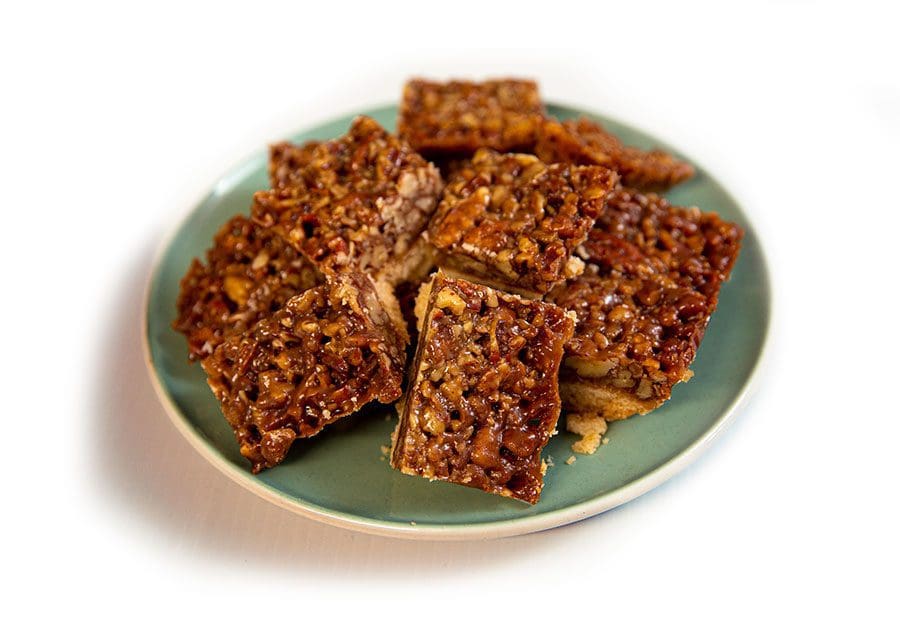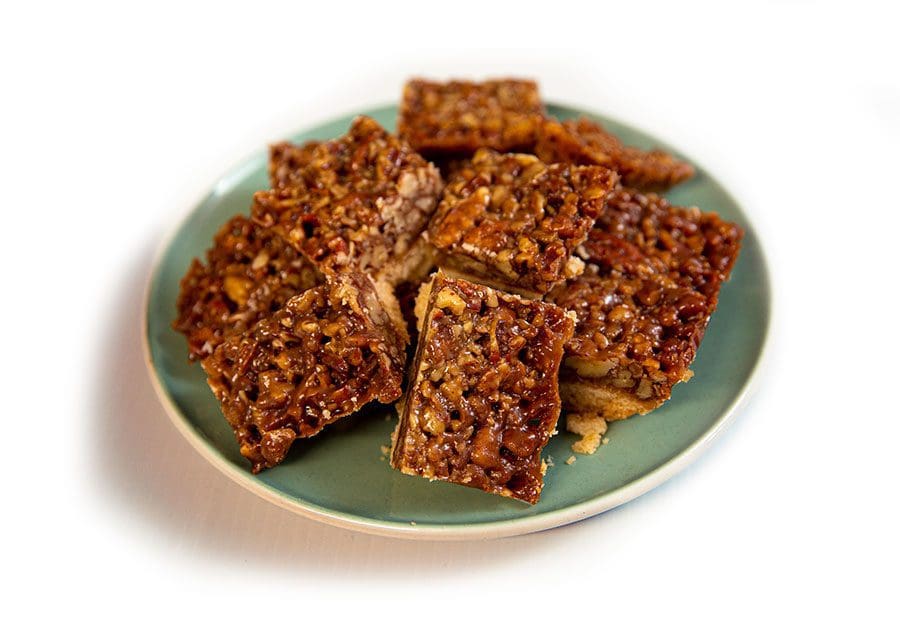 Nikki Anderson shared with us her sweet homemade delights and has given us a few of her own personal recipes. This recipe is for her Pecan Shortbread Squares.
Read her story as a self-employed home baker here as you enjoy! Happy Holidays!
---
Pecan Shortbread Squares
Crust

Ingredients
2 cup self-rising flour
2/3 cup Confectioners' sugar
1 1/2 sticks cold unsalted butter, cut into pieces
Crust Directions
Line a 9 x 13 baking pan with aluminum foil.
Place the flour, confectioner sugar in a bowl of a food processor or use hand pastry blender.
Mix dry ingredients.
Add the butter and mix until it resembles coarse meal with pea-size clumps of butter.
It will seem dry; that's okay.
Press mixture in the pan and press firmly with your fingers into an even layer over the bottom and up sides a little.
Bake at 350° F 15-17 minutes.
Set on rack to cool.
Leave oven on.
Filling Ingredients
1 1/2 sticks butter
2/3 cup honey
1/2 teaspoon vanilla extract

 

pinch of salt
4 tablespoons heavy whipping cream
3 cups coarsely chopped pecans (I use less, like 2 cups)
Filling Directions
In a medium saucepan over medium-low heat, combine butter, honey, vanilla and salt.
Stir until blended.
Bring to a boil for 3 minutes.
Turn off heat and stir in heavy cream and chopped pecans.
Assemble and Bake
Pour pecan mixture over crust.
Bake until filling is bubbling and caramel is light brown in color, about 20 minutes.
Cool completely before you cut, use the foil overhang to lift baked square out of pan and onto cutting board.
Loosen the foil from the edges, then cut with a sharp knife.
These can be frozen for up to 3 months.