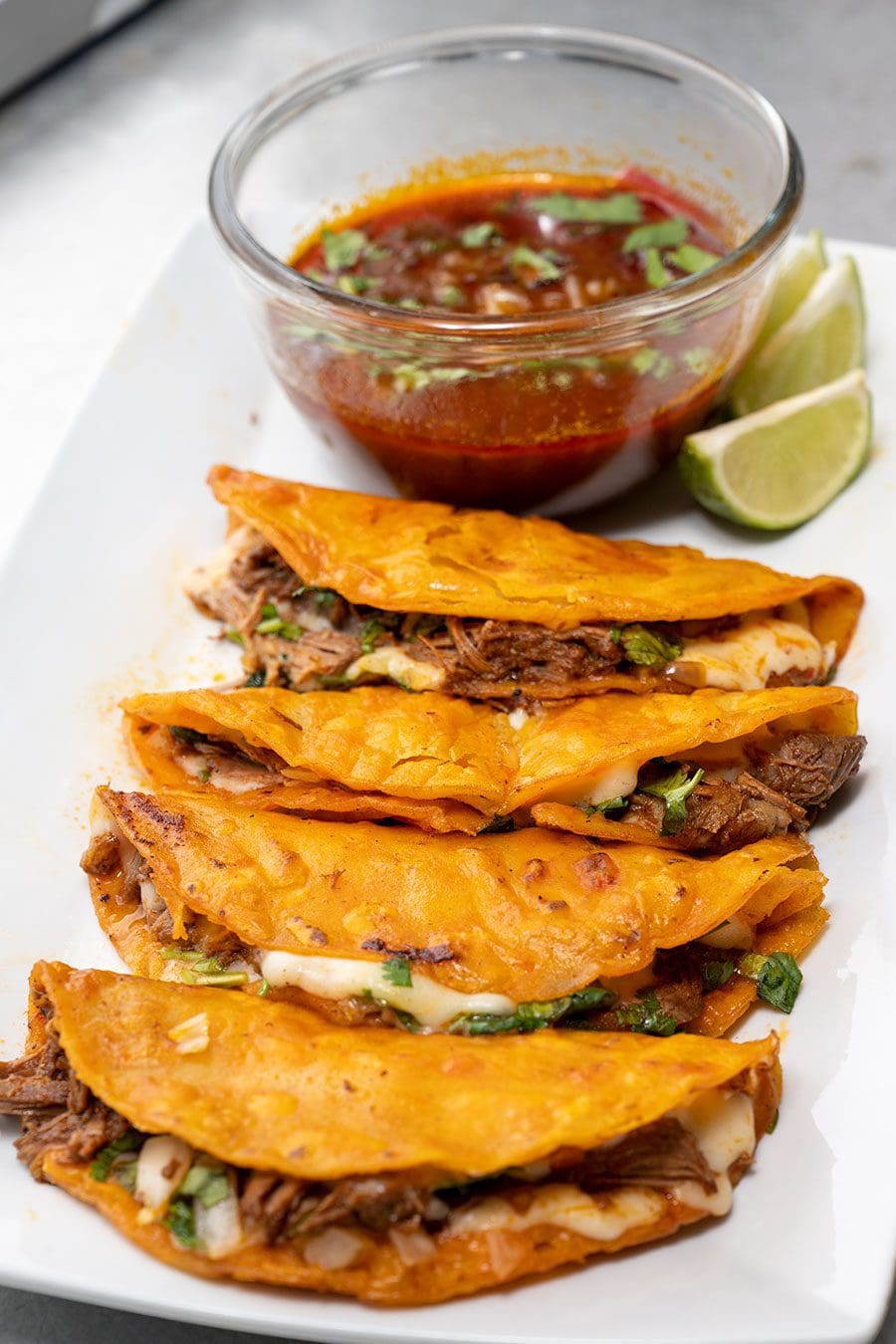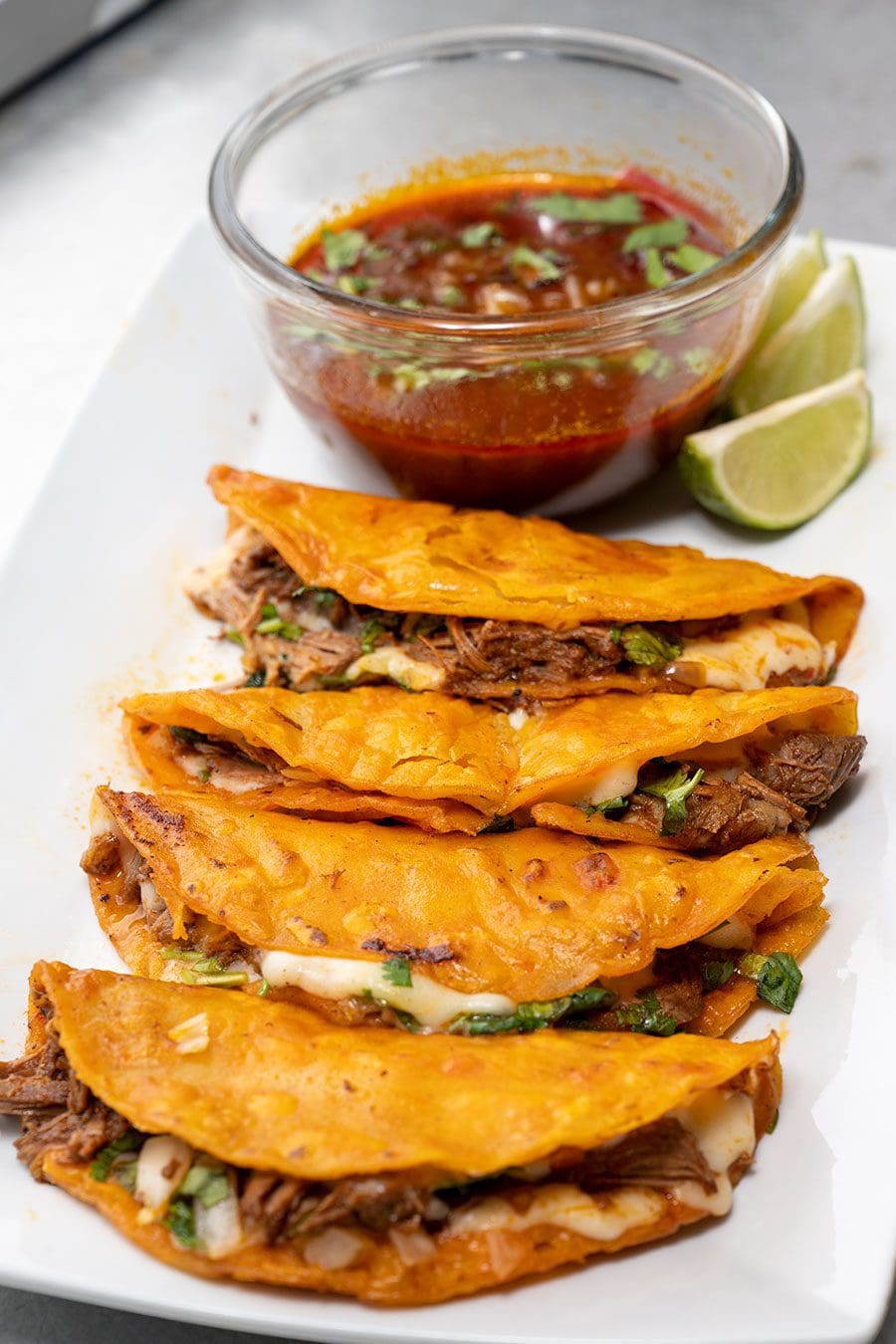 Read the story behind the recipe here!
Ingredients
8 corn tortillas

 

4 cups shredded beef (birria) prepared
1 cup shredded mozzarella cheese

 

1 cup birria broth (shredded beef broth)

 

1/4 cup chopped onion

 

Chopped cilantro for topping

 
Directions
Dip corn tortillas into the birria broth and place on a warm grill or skillet to give it a slight crunch. Fill the top with a handful of mozzarella cheese and let it melt. Add desired amount of shredded beef (birria).Top with onion and cilantro then fold over tortilla with a spatula and serve with a side of birria broth for dipping.
For the shredded beef
Get a high-quality beef round and cut into 2 to 3- inch squares. Marinate the squares in a blended sauce of chile guajillo, garlic, salt, and other preferred seasonings for 4 hours. Transfer to a large pot and slow boil for 3 hours. The broth is built from this cooking process and is used in making the quesa tacos. Shred the beef with two forks when fully cooked. 
---
Juanita's Tacos Food Truck
16535 SE 99th Ave. Summerfield
Hours: Saturday and Sunday 12 to 5 p.m.
352.516.5804
facebook.com/JuanitasTacos98