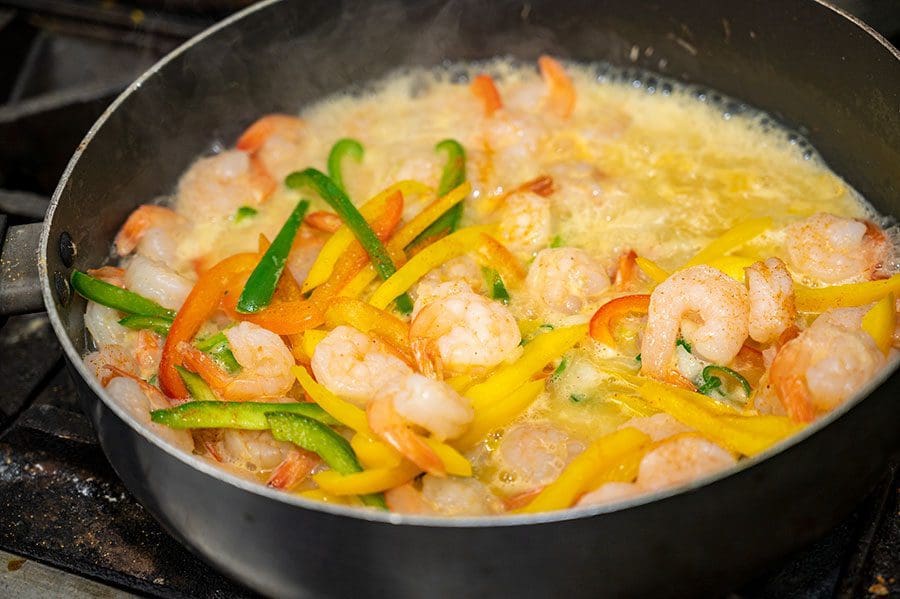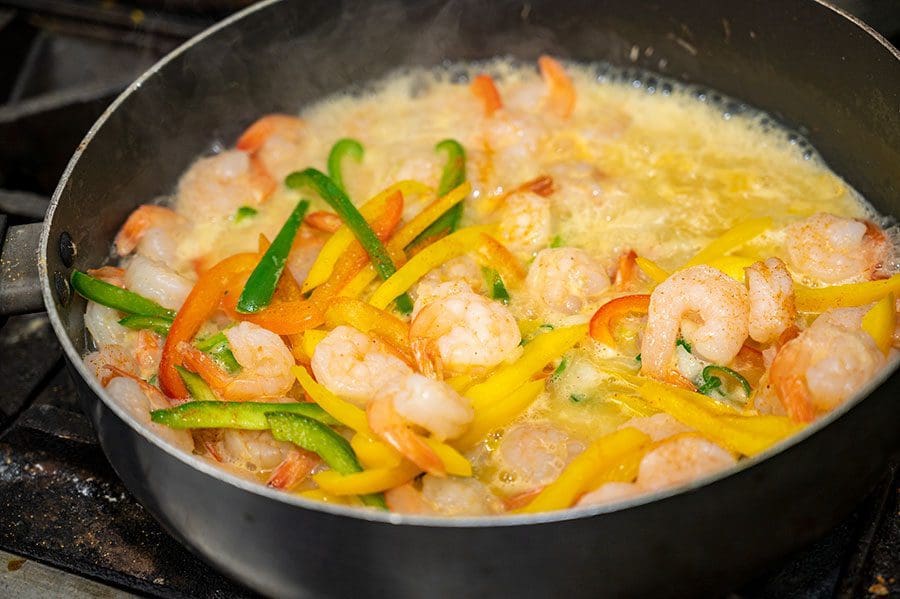 Tray Lewis offered up some of his favorite recipes with Style magazine. Now you can bring the taste of Tray's Cookout to your home! Read Tray's inspirational story here while you dish up some savory Sautéed Shrimp.
---
Ingredients
1 pound of shrimp, peeled and cleaned

 

1 stick of butter

 

1 teaspoon of olive oil
1 teaspoon of sea salt

 

1 teaspoon of black pepper

 

1 teaspoon of seasoning salt

 

1/4 cup of water

 

1 cup of red, green and yellow peppers, sliced

 

Chopped chives for garnish

 
Directions
Peel, clean and pre-cook shrimp.
Melt butter in frying pan over medium heat.
Add shrimp and water and lower the heat.
Let simmer for a few minutes, stirring so the shrimp won't stick.
Add peppers and olive oil and season with seasoning salt, sea salt and black pepper.
Let it cook for 10 minutes, flipping them every few minutes so they don't stick and cook evenly.
Remove from heat, garnish with chopped chives and serve.