Recipe: Tray's Famous Mac & Cheese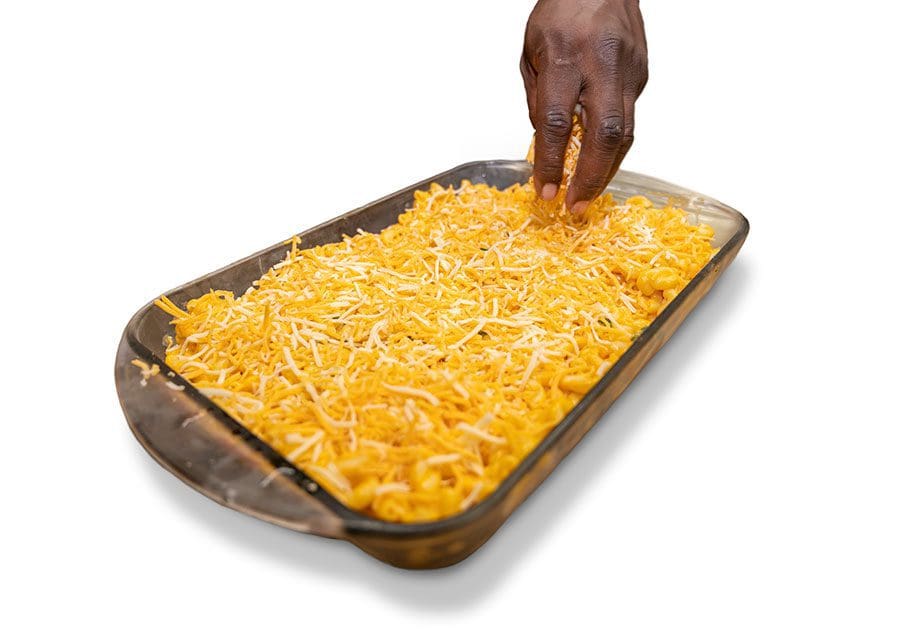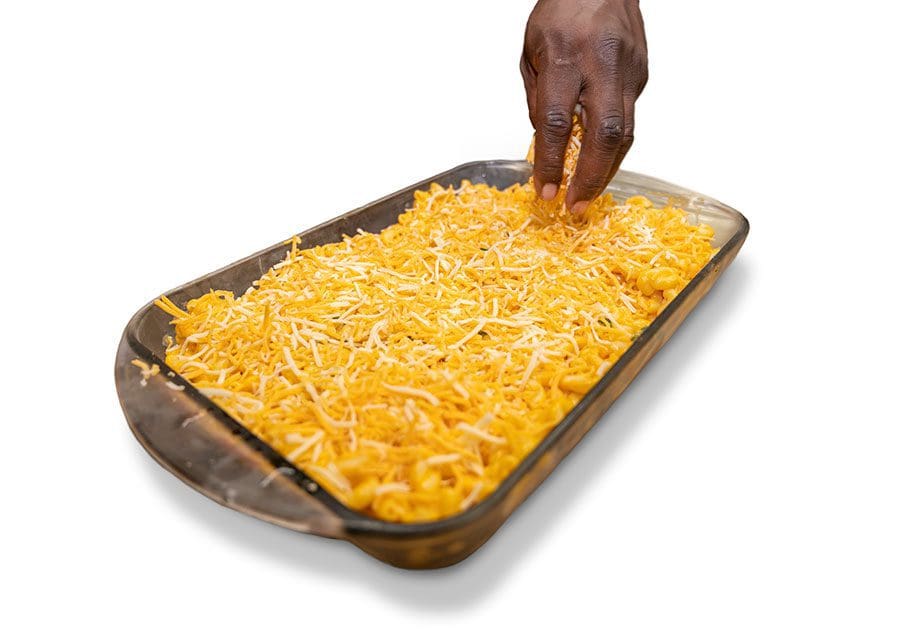 Tray Lewis offered up some of his favorite recipes with Style magazine. Now you can bring the taste of Tray's Cookout to your home! Read Tray's inspirational story here while you dish up some cheesy baked Mac & Cheese.
---
Ingredients
1 teaspoon of salt

 

3 cups of water
1 teaspoon of black pepper

 

1 teaspoon of seasoning salt

 

1/2 block of cheddar cheese melted

 

1/2 stick of butter melted
1/2 cup of shredded cheese plus some for topping
Directions
Boil the water and add salt to the water.
Once water is boiling, add elbow pasta and let boil for 20 minutes or until soft.
Drain water and place pasta in mixing bowl.
Melt a block of cheddar cheese in a saucepan on low heat.
Keep stirring to avoid burning.
Once completely melted, add to the pasta.
Add seasoning salt, pepper, melted butter, green onions and shredded cheese to the pasta and cheese mixture and mix together.
Place mixture in a 9×13 baking dish and top with additional shredded cheese.
Spray the dish with olive oil to avoid sticking.
Bake in a pre-heated oven at 350 degrees until the top is golden brown, approximately 10 minutes. Remove from oven and serve.