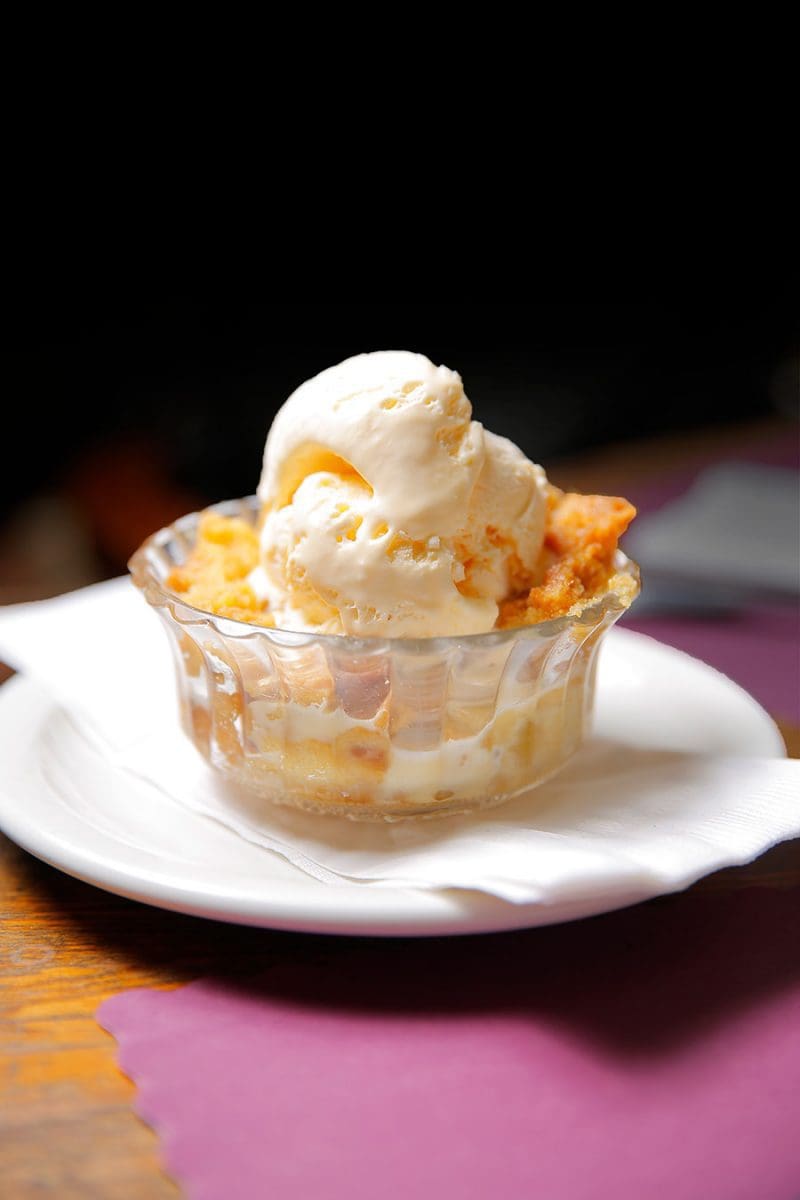 There's a reason why regulars flock to Red Wing Restaurant in Groveland. Simply put, it's the only game in town—literally.
By game, I'm referring to the restaurant's unique menu featuring grilled quail, wild boar chop, elk sausage, buffalo meat, fried venison, alligator tail, Buffalo frog legs, and grilled duck.
The restaurant is housed in a cozy wood building off State Road 33. Its country décor includes stuffed grizzly bears, deer, and turkey mounted on the wall, as well as Mason jar lighting fixtures hanging from the ceiling. The restaurant's three dining rooms each have a fireplace, evoking a cozy, down-home feel.
I began my meal by ordering Buffalo fried frog legs for an appetizer. The meat was juicy and tender, and the Buffalo sauce had the perfect blend of spiciness, tanginess, and sweetness. So far, so good. However, I wasn't quite finished answering the call of the wild.
My main meal was the Hunter's Platter, which, as the name suggests, included a boar chop, grilled quail, and elk sausage. Each had its own distinct flavor, but the meat on all three was tender and grilled to perfection. The accompanying garlic tomato basil soup was full of flavor and obviously made from scratch. It was undoubtedly one of the best soups I've ever tasted.
Since I devoured enough critters for one day, I ended my meal with something more traditional—cherry cobbler. Served warm over vanilla ice cream, the cobbler was an excellent way to top off a delicious meal. My lunch partners ordered a tilapia sandwich and the Lake Erie salad and scarfed down every scrumptious bite. I found the restaurant's service equally impressive thanks to our friendly and personable server, Whitney Beier.
Red Wing Restaurant // 12500 SR 33, Groveland // 352.429.2997
Akers Media Group's James Combs has been a staff writer for several local publications since August 2000. He has had the privilege of interviewing some of Lake County's many fascinating residents—from innovative business owners to heroic war veterans—and bringing their stories to life. A resident of Lake County since 1986, James recently embarked on a journey to lead a healthier lifestyle. He has lost 60 pounds and walks nearly five miles a day. In his spare time, he enjoys target shooting, skeet shooting and watching his beloved Kentucky Wildcats!
Share This Story!