Refreshing take on health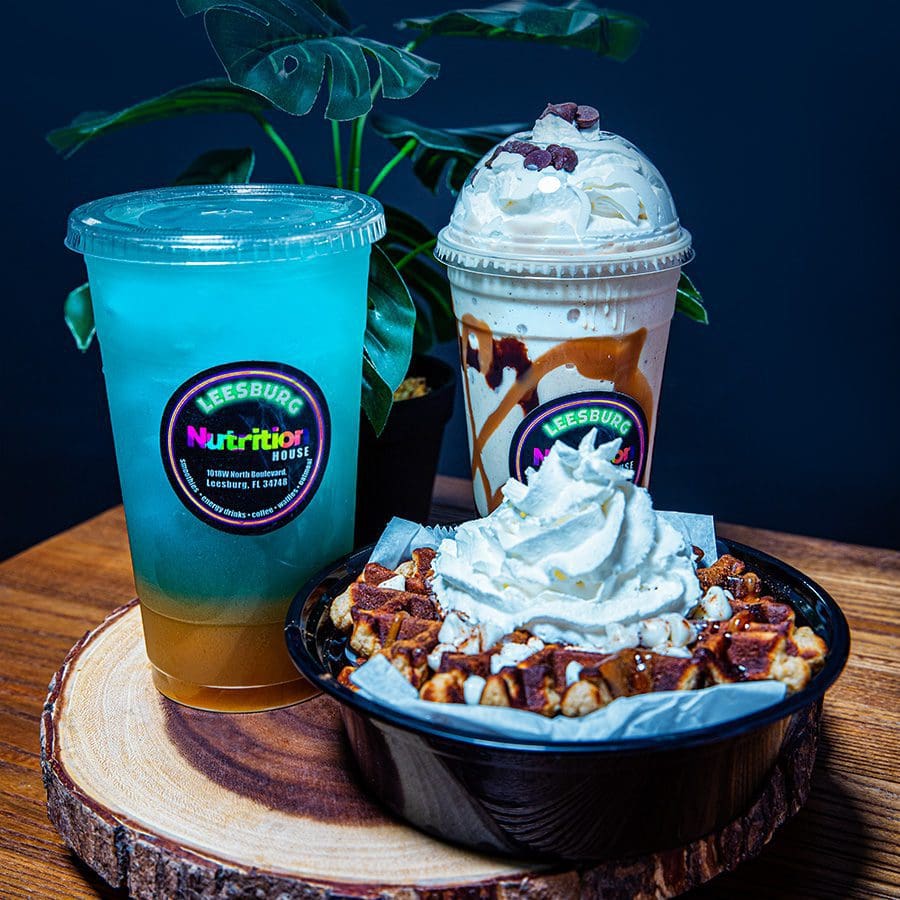 Unique juice bar serves exercise with juice and tea.
A woman in an exercise outfit sidles up to the bar, plunks down a few bucks, and tells the server, "I'm drinking my lunch today."
Not to worry. She's having a healthy protein smoothie packed with antioxidants and vitamins. 
In the background, blenders furiously mash ice. A woman in a Wi-Fi room types on her laptop.  At another table, two friends sip drinks while reminiscing and laughing. 
The environment at the Leesburg Nutrition House resembles that of a coffee shop. But owner Vilmaris Ortiz sets the record straight.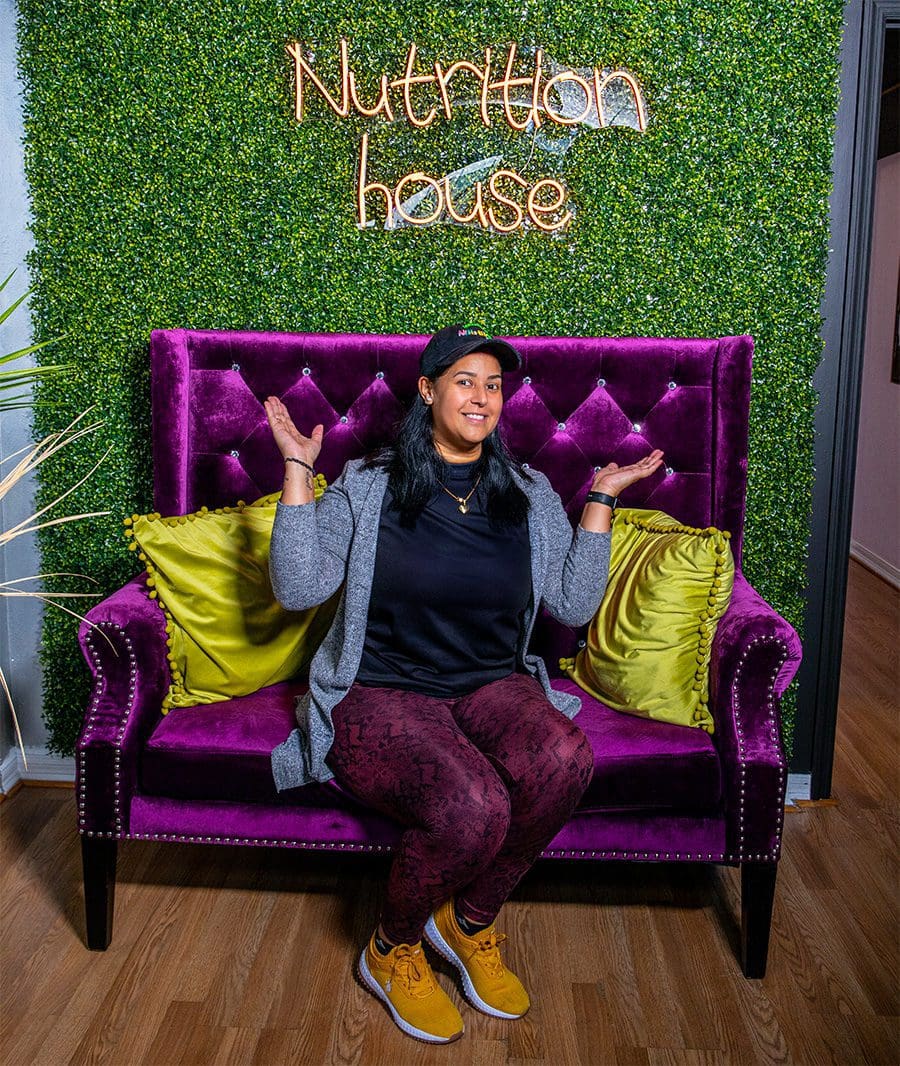 "We're like a Starbucks but we're focused on health"
—Vilmaris Ortiz
Sorry, coffee lovers. That means no frappuccinos or lattes loaded with sugar, carbs, and calories.
Vilmaris, a former nurse of 21 years, opened Leesburg Nutrition House in September 2022. She serves her clients a steady diet of specialty shakes that come in flavors such as strawberry shortcake, pina colada, mint chocolate, carrot cake, banana caramel, mango pineapple, and sugar cookie. Each shake is under 250 calories and includes 24 grams of protein and 21 vitamins and minerals.
Equally popular are fat-burning loaded teas with no sugar and plenty of Vitamin B and Vitamin C. Popular flavors include watermelon, gummy bear, and hot tamale.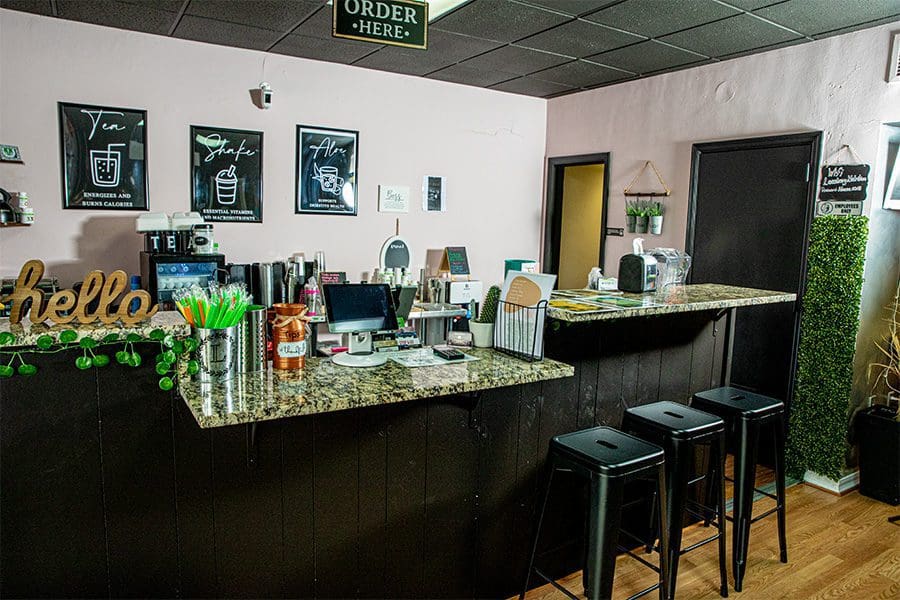 The big question was: would it work "in vivo," i.e. in patients, as well?
I don't think anyone approached Ivermectin with any preconceived bias for or against its use for COVID. There was no financial incentive to promote it since its patent had expired and it was available extremely cheaply worldwide for pennies per dose. No company was going to score billions by promoting it. 
Reports by frontline physicians and public health officials around the world were encouraging. Significant reductions in illness and death were reported in India and Brazil, which adopted it widely. There was a learning curve, of course – when to administer, ideal dosage, duration of use, etc. From the start, Ivermectin was criticized for lack of rigorous, reputable studies, especially the most reliable of all – prospective, randomized clinical trials involving enough patients for long enough periods to draw definitive conclusions. What studies there were, were mostly observational with small numbers of patients, or poorly controlled. That was expected, given the unprecedented circumstances. 
What is both amazing and inexplicable, given the stakes, is that we still don't have results of a well-designed, randomized study on Ivermectin for COVID. The PRINCIPLE Trial in the UK began in June 2021 by studying drugs to treat COVID. Two were antibiotics—azithromycin and doxycycline. Both were shown to be ineffective. Colchicine, an anti-inflammatory, was also ineffective. Hydroxychloroquine was not shown to be effective in hospitalized patients and was dropped from the trial. Another story for another day. Budesonide, an inhaled steroid used for asthma, was found to reduce recovery time by three days and possibly lessen the chance of hospitalization. The last two drugs in the trial were Favipiravir, an anti-viral used for influenza, and Ivermectin. The results on these two are still not available.
You would have thought that we would have at least a preliminary finding by now, given the scope and urgency of the COVID pandemic. Instead, crickets.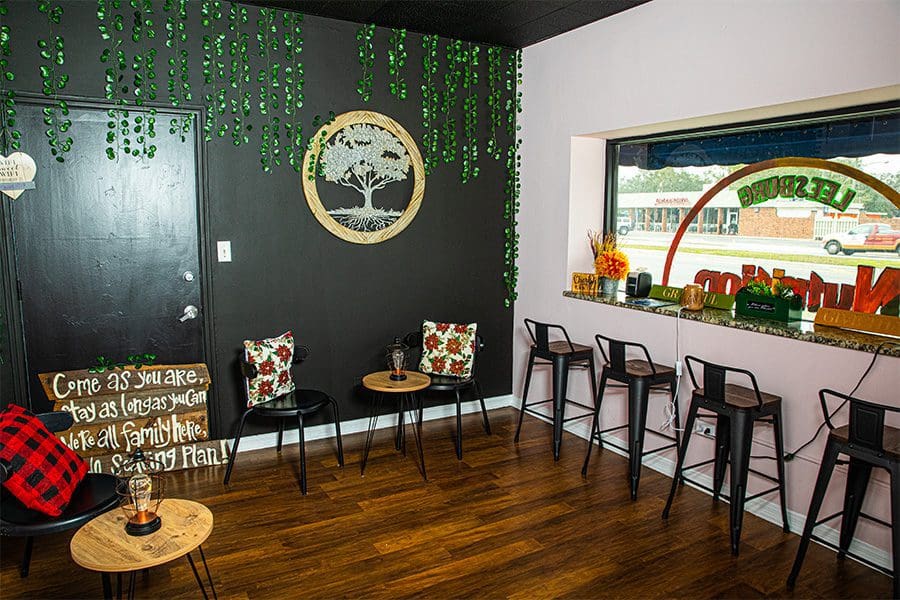 She uses Herbalife Nutrition supplements in her shakes and teas, as well as protein donuts, oatmeal, and protein waffles. 
Herbalife Nutrition, founded in Los Angeles in 1980, operates in 90 countries and touts itself for selling "great-tasting, science-backed nutrition products."
Vilmaris says consuming Herbalife Nutrition's protein shakes and dietary supplements—as well as performing cardio exercises—helped her lose 61 pounds in 10 months. 
"I was just drinking their shakes to lose weight," she says. "I never thought I would have my own company using their products." 
That changed in 2018. Vilmaris became an independent Herbalife Nutrition distributor in Kissimmee after a Lake County resident who worked in the area repeatedly visited the store and encouraged her to bring the same smoothie and juice bar concept to Leesburg. 
"I fell in love with Leesburg because the people are very kind," she says. "Although I live in St. Cloud, I plan to move to the area."
So far, business has been good. Especially in a society that has at least one beneficial addiction—health and wellness.
"I'm finding that after the coronavirus outbreak, people are more concerned about their immune systems," she says. 
Vilmaris often shares her own weight-loss journey to inspire customers. Prominently sitting on a countertop are before-and-after photos of herself. One
shows an overweight woman with glasses and flabby arms. The other shows a slim woman wearing a maroon dress with gold design and sporting a radiant smile. 
"My father saw me in a picture and told me I was overweight," she says. "That inspired me to get a gym membership. Now, I feel amazing."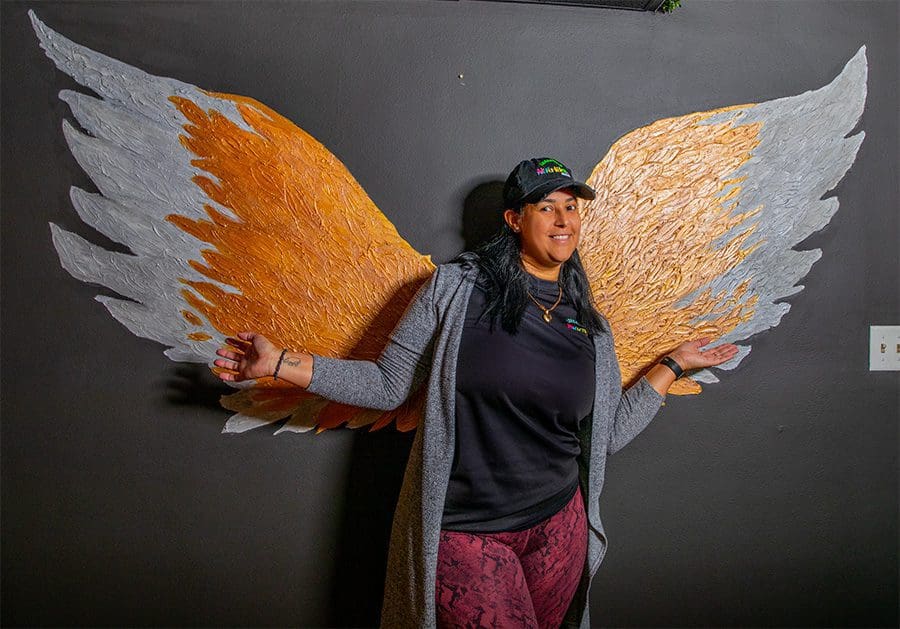 She wants her customers to feel that way too. Instead of just selling drinks, she also nourishes them with exercise. On Monday, Tuesday, and Wednesday, she and a group of women gather for Zumba in a back room of the Leesburg Nutrition House. As the instructor, Vilmaris leads a dance that follows the beat of a song, while participants mimic her moves to achieve a workout. The dances work abs, legs, and arms, brighten their moods and help unify them as they work together towards similar goals. 
The Zumba classes are part of a 12-week challenge for women in which Vilmaris helps boost their confidence emotionally, physically, and spiritually. Currently, 10 females are enrolled in the program. 
"I'm not just a protein bar; I'm a women's coach," she says. "People who complete the program have amazing stories. For instance, there was one woman who was asked to get off a ride at Sea World because she was too large. Then she completes this program and goes back to Sea World and gets on the ride. Now, she feels much better about herself."
Certainly, Leesburg resident Ericka Chacon has benefitted. The 38-year-old breast cancer survivor comes to the Leesburg Nutrition House each day to enjoy a coconut and chocolate shake. Ericka has lost 13 pounds. 
"The shakes are great because I feel full, but they give me energy throughout the day," Ericka says. "I don't want to go through breast cancer again, so I have to focus on living a healthier lifestyle."
Those words are music to the ears of Vilmaris. 
After all, she is giving everyone a fair shake at optimal health. Leesburg Nutrition House is located at 1018 N. Blvd. For more information, call 407.692.3575. 
Is there a particular subject that you would like us to write about?
Give us a shout!
Is there a particular subject that you would like us to write about?
Give us a shout!
Is there a particular subject that you would like us to write about?
Give us a shout!
Akers Media Group's James Combs has been a staff writer for several local publications since August 2000. He has had the privilege of interviewing some of Lake County's many fascinating residents—from innovative business owners to heroic war veterans—and bringing their stories to life. A resident of Lake County since 1986, James recently embarked on a journey to lead a healthier lifestyle. He has lost 60 pounds and walks nearly five miles a day. In his spare time, he enjoys target shooting, skeet shooting and watching his beloved Kentucky Wildcats!
Share This Story!