RocktoberFest, Pig on the Pond & Bicycle Festival Pack Weekend Festivities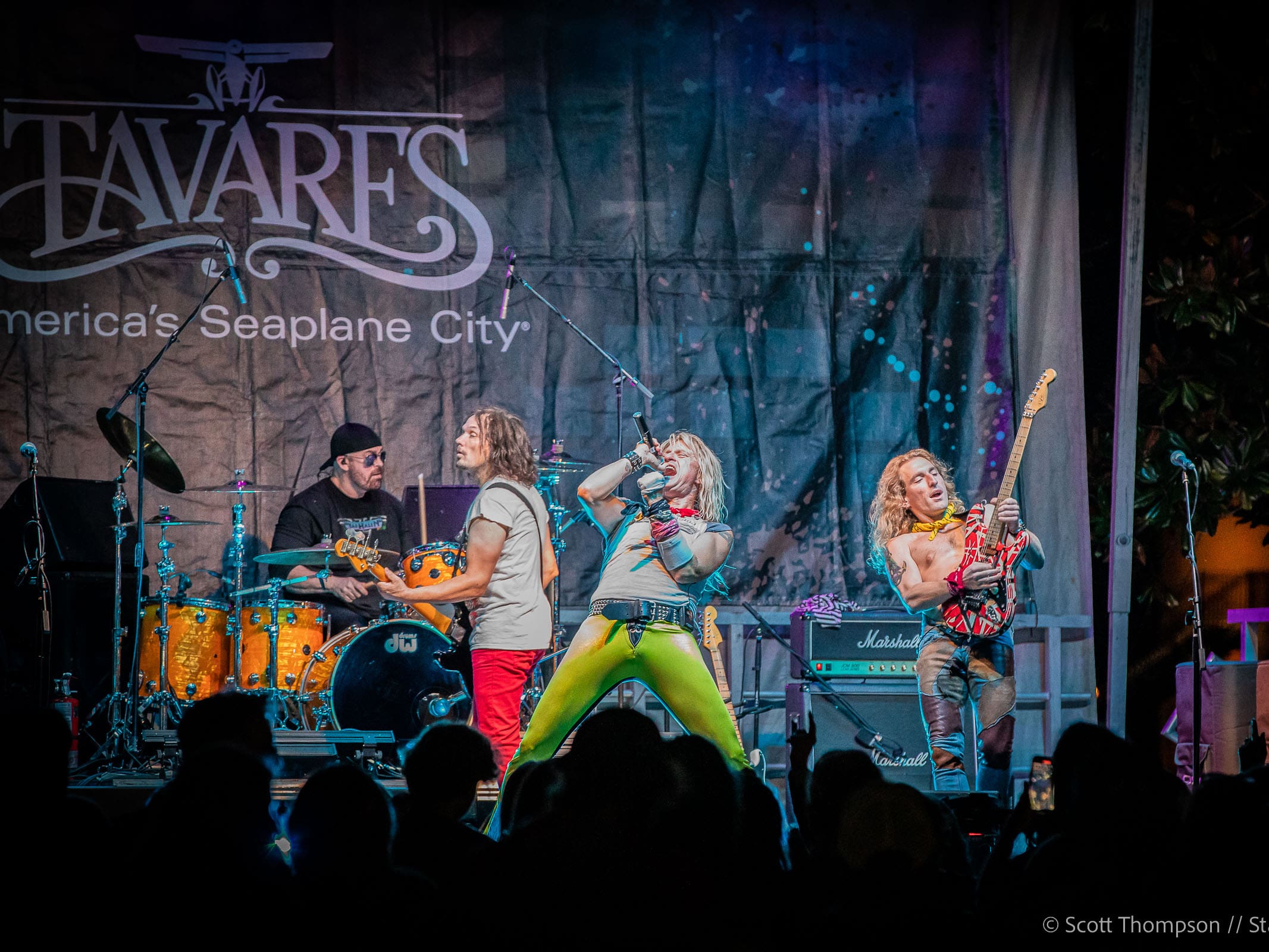 RocktoberFest, Pig on the Pond & Bicycle Festival Pack Weekend Festivities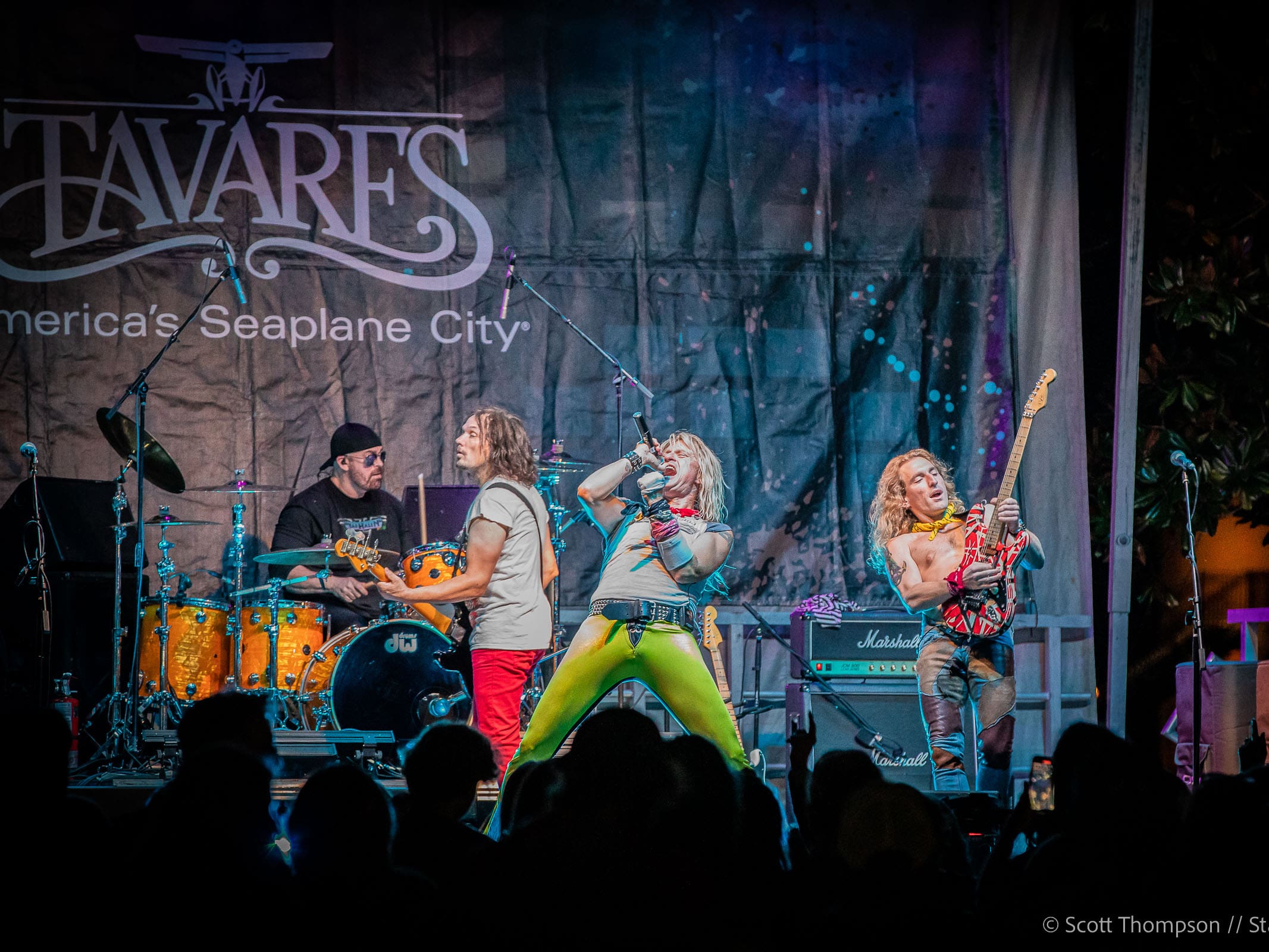 Lake County is a hive of activity this weekend as it plays host to three high-spirited events: RocktoberFest in Tavares, Pig on the Pond Community Festival in Clermont, and the 49th annual Cycle Mount Dora Bicycle Festival.
Kicking off the weekend's festivities on October 14, RocktoberFest makes a grand return to the Tavares lakefront. The event promises a thrilling combination of the Monster Splash Seaplane Fly-In and an enthralling evening of rock concerts at Wooton Park. Starting at 11:00 a.m., the festival invites attendees to witness spectacular seaplane competitions, including the much-anticipated "Pumpkin Drop" contest.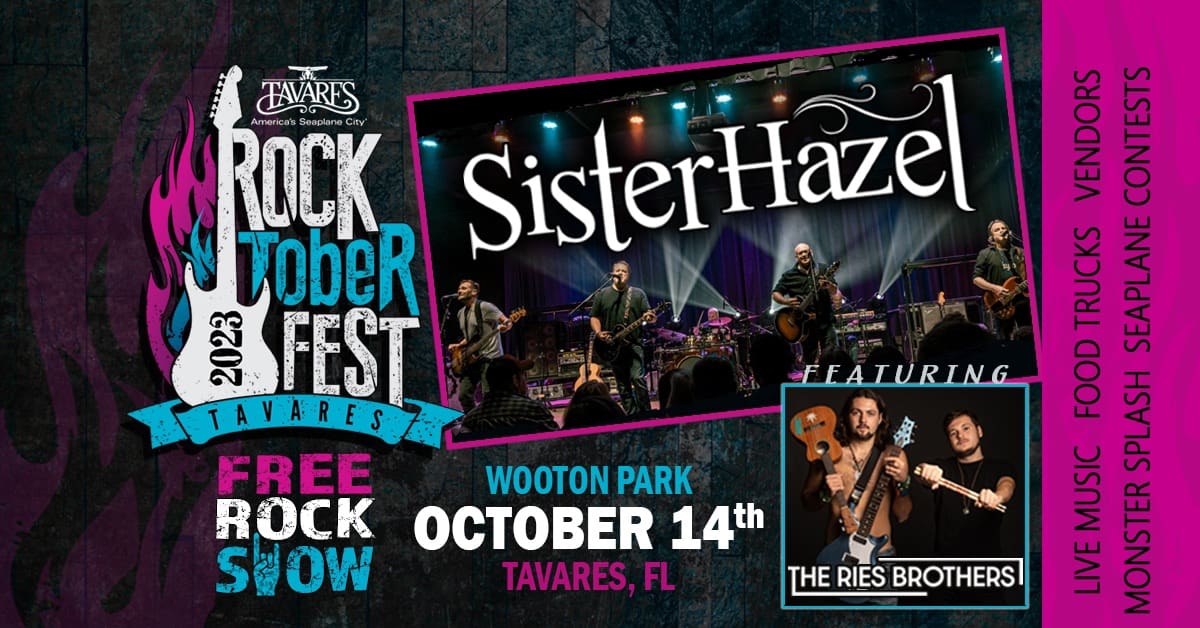 The excitement continues with opportunities to meet the pilots and snap photos with the seaplanes. As the day progresses, concert performances will take center stage, featuring the dynamic sounds of Hypersona, the soulful melodies of the Ries Brothers, and the renowned Grammy-nominated band Sister Hazel. While admission is free, guests are advised to bring chairs or blankets due to limited seating.
For information, visit www.Tavares.org.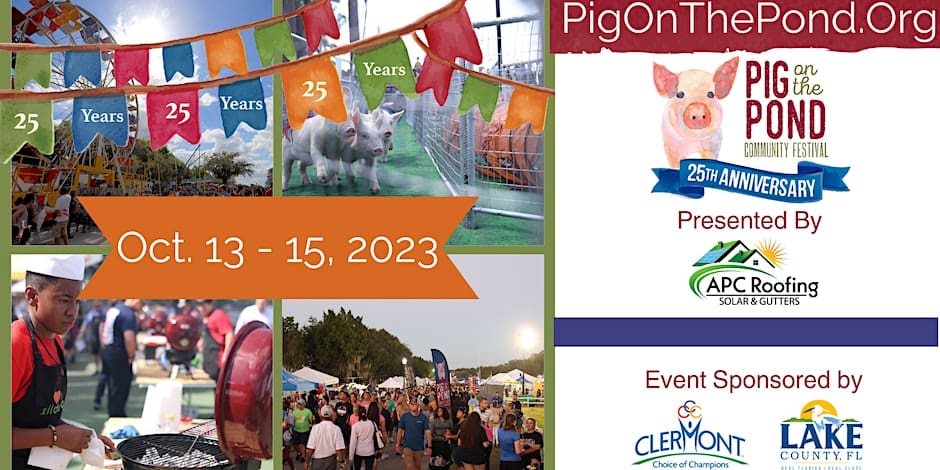 Parallelly, the Pig on the Pond Community Festival spans from October 13 to 15 at Clermont's Waterfront Park. This three-day extravaganza presents a carnival atmosphere, complete with live entertainment, thrilling pig races, a dedicated kids' zone, and spectacular fireworks. More than just a celebration, the festival holds a philanthropic edge, aiming to raise crucial funds for college scholarships, thereby supporting the educational aspirations of local students.
For more information, visit https://www.pigonthepond.org/.

The City of Mount Dora proudly hosts the 2023 Cycle Mount Dora Bicycle Festival, a revered event marking its 49th year. Beyond the cycling trails, the festival is a beacon for community welfare, offering swimming lessons for kids and scholarship funds for the underprivileged.
The event commences with a relaxed 5-mile ride on Friday, leading to a vibrant gathering on Highland Street. Participants have a plethora of rides to select from over the weekend, catering to varying skill levels. The Mount Dora Mountain Bike Trail beckons the adventurous at heart, boasting challenging terrains and adrenaline-inducing obstacles. Hospitality tents stand ready to replenish cyclists at crucial junctures.
Find out more at https://www.cyclemountdora.com/.
As these events unfold, residents and visitors in Lake County will have a weekend brimming with entertainment, sport, and community engagement. The events are expected to bring thousands of people to Lake County this weekend, so keep your eyes peeled for bicyclists and pedestrians.
Originally from the small town of Berryville, Arkansas, Cindy has become a multimedia specialist in journalism, photography, videography and video editing.
She has a B.S. in Communications from the University of Central Arkansas and is a correspondent for The Daily Commercial, LakeFront TV and Beacon College's PBS talk show, "A World of Difference," where she received an Anthem Award and Telly Award.
When she isn't working, Cindy spends time with her husband, Ryan, and son, David, traveling and taking photos of landscapes and wildlife.
Share This Story!