Round Lake Charter School Brother & Sister Qualify For AAU Junior Olympics In Iowa!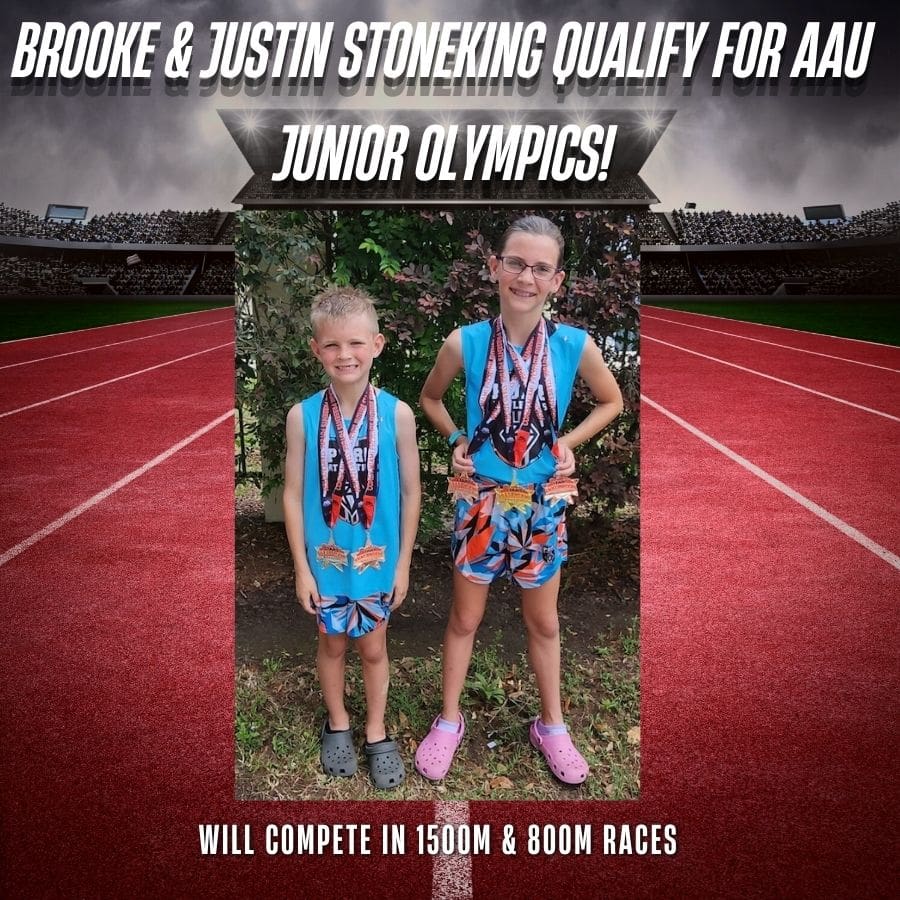 Round Lake Charter School Brother & Sister Qualify For AAU Junior Olympics In Iowa!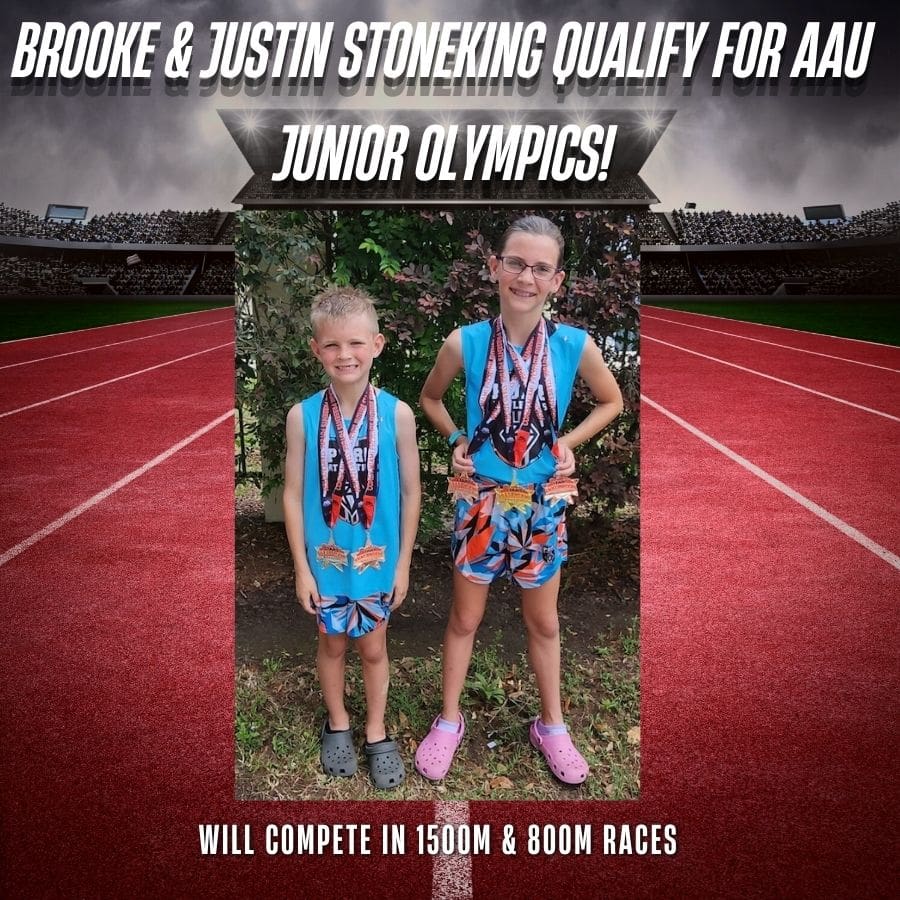 Roundlake Charter School in Mount Dora, Florida has over 1,200 students that attend the PK-K-8 program and we now know of two students who will be attending the AAU Junior Olympics in Iowa on August 2nd
10 year old Brooke Stoneking who is in her 2nd year running and 8 year old Justin Stoneking who is in his first year of running, will travel to Iowa where they will proudly be representing Lake County in the AAU Junior Olympics for Track & Field!
This is a very exciting time for the Stoneking family. At just 8 years of age, Justin was always watching his older sister Brooke run competitions. Eventually Justin wanted to give it a try as well. So parents Jennifer and Robert Stoneking thought it was time to get Justin involved with running. They put him into some of the programs that Round Lake Charter School offers and he instantly loved it as much as Brooke did! The two siblings started winning medals left and right!
Both Brooke and Justin run long distance races. These races comprise of a few laps around the track including the 800M race which is a two lap race, and the 1500M race which is approximately a 4 lap race around the track. These are long distances for elementary students but Brooke and Justin enjoy the long distance races. They have also found great success in running long distances including Cross-Country races and each of them has the endurance for it. This year both siblings will compete in Cross-Country for Round Lake when fall classes start.
A few weeks ago Brooke and Justin qualified for the Junior Olympics at a qualifying event in Orlando. Justin placed 1st in the 1500M race and 4th in the 800M. Meanwhile Brooke finished 4th in the 1500M and 8th in the 800M. Both brother and sister will represent Lake County in the Junior Olympics and they are very excited about it!
They run for Round Lake Charter during the school year and this is their first season running for Pure Athletics at the National Training Center in Clermont, Florida. Jennifer and Robert Stoneking are greatful for Round Lake introducing their children to running and the after-school programs that the school provides.
Jennifer says "Without Round Lake Charter School having these programs, our kids would have never found their passion of running."
We are very excited for these two students to represent Lake County at one of the sports biggest levels for young children. The AAU Junior Olympics will have some of the best runners in the USA competing for Gold in Iowa. We can only hope that Brooke and Justin make us all proud! Winning would be great, but the experience with the family and memories made will last a lifetime.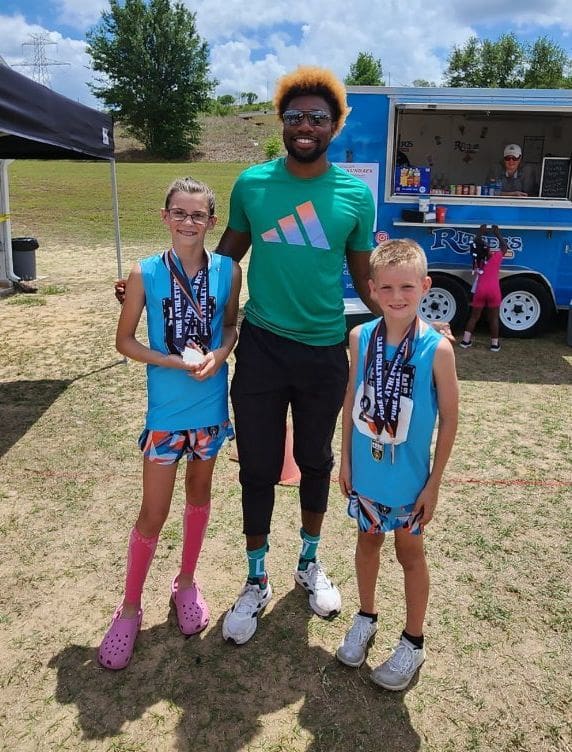 After the competition the Stoneking siblings will begin to prepare for the Cross-Country portion of their season. Track & Field will pick back up again in the spring of 2023 but you can fully expect Brooke and her brother Justin to be practicing for the upcoming Track & Field Season after the Cross-Country season ends later this year.
We want to wish the best of luck to the Stoneking family at the AAU Junior Olympics in August, and for the upcoming school year!
Kyle Coppola was born in Newton, Massachusetts and received his Bachelor of Fine Arts in Communications from Curry College in 2016. After traveling to Florida on a family vacation, he decided he could not get enough of the warm weather and made the move from snowy Massachusetts to central Florida 8 years ago.
For the last decade Kyle has gained valuable experience in social media content creation, marketing and sales, writing, video production, sports announcing and even broadcasting for local radio stations, such as FM 102.9 in The Villages and FM 91.5 in Massachusetts. Every year he volunteers at The Villages Charter High School as a play-by-play sports announcer for the football games as well as a public address announcer for the basketball games, including the annual Battle at The Villages Tournament.
Outside the office Kyle is a husband and father to two beautiful girls along with their cat. In his spare time he likes to spend time with his family, travel, play golf and swim. He is also a huge sports junkie and even bigger motorsports fan and loves to attend racing events when he can.
Share This Story!