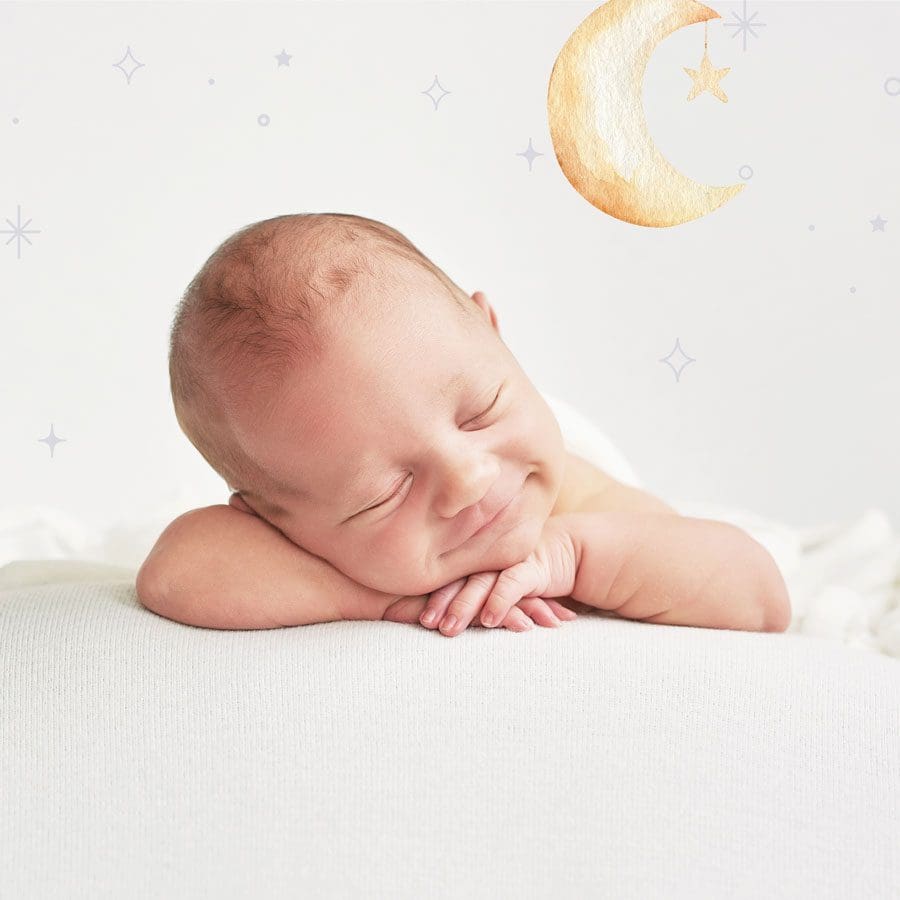 Shedding light on new sleep safety guidelines for babies.
Expecting a baby can be one of the most exciting times in a person's life, a time of anticipating all the things that can go right after welcoming your new bundle of joy home.
No one wants to think of things that can go wrong. But things can–and do–go wrong.
Just look at statistics regarding sleep safety for infants. They're enough to rattle any new parent.
According to the American Academy of Pediatrics (AAP), "Approximately 3,500 infants die from sleep-related infant deaths annually in the United States." Most fatalities are due to sudden infant death syndrome (SIDS) or accidental suffocation or strangulation.
On a positive note, "There are ways of reducing the risk of such deaths in babies," says Registered Nurse and Lactation Consultant Nancy Drenning, R.N., who works at the Orlando Health South Lake Hospital's Women's Center
in Clermont.
Nancy's statement is based on the AAP's Safe Sleep for Babies Act.
The 1992 document detailing the AAP's recommendations for a safe sleep environment was updated in 2011 and again in 2016. On May 3, 2022, Congress passed a bill containing revisions to those guidelines, updated recommendations, more specific direction, and an official stance.
Since then, Nancy has been sharing the dos and don'ts of laying babies down to sleep. She not only briefs new parents on the updated guidelines after delivery, she shares her knowledge with mothers at "Mom's Day Out," a weekly support group Nancy leads for new moms at the National Training Center on the Orlando Health South Lake Hospital campus.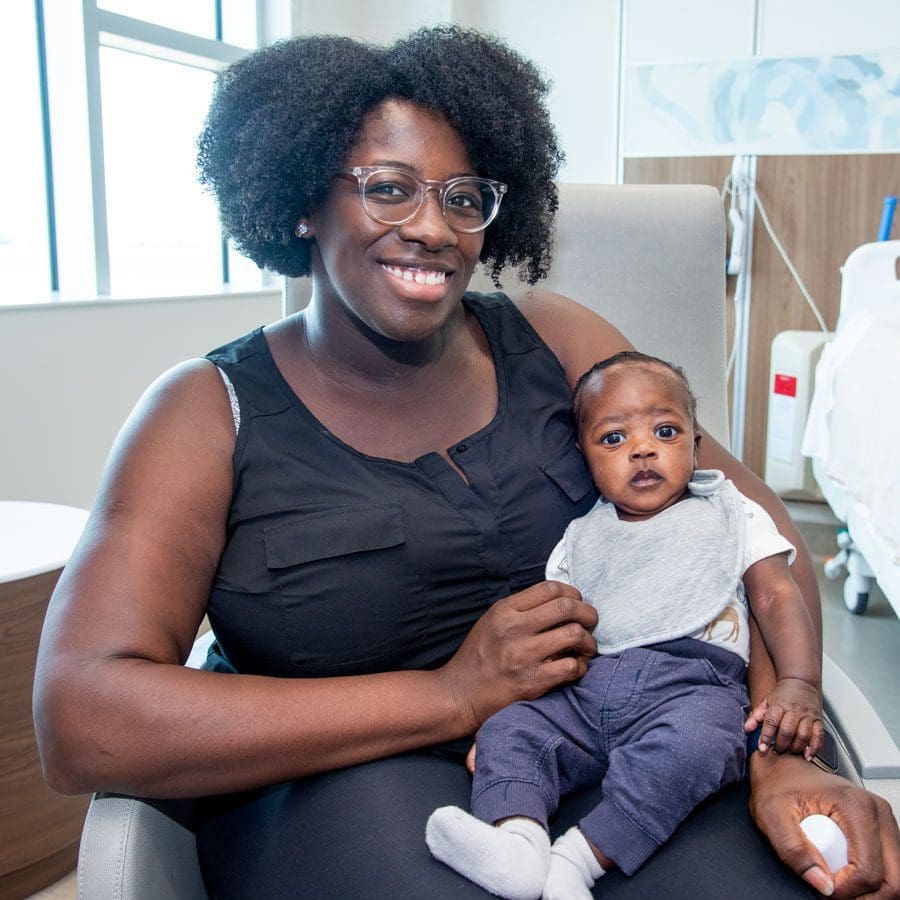 Nancy explains that there are three factors (known in the medical world as the Triple Risk Model) that need to be present for SIDS to occur:
Undetected vulnerability in the baby;
The baby is in a critical developmental period of growth (birth-12 months);
Outside stressors, one of the biggest being an unsafe sleep environment.
"Making sure your baby is in a safe sleep environment takes away one of the three things you have to have for SIDS," Nancy says. "So, if you have provided a safe sleep environment for your baby, you can pretty much rest and sleep well yourself."
And what are the other guidelines for a safe sleep environment?
For starters, the AAP stresses that infants should sleep on a firm, flat, bare surface with no incline, or anything around them like stuffed toys, pillows, extra blankets, bumpers, wedges, etc.
Most importantly, parents should, at all costs, refrain from sharing a bed with their babies. That goes for siblings and caregivers, too. In the past decade, accidental suffocation deaths have increased over 30 percent. The most common causes are laying on the baby, soft bedding, or the baby getting wedged between two objects.
"You can almost double your chance of having an unexpected accidental death by co-sleeping or bed sharing with your baby. You think it's safer but it's not, because things you may not even think of, like if you're on your side and sleeping with your arm on your baby's chest, that kind of dead weight can suffocate them," Nancy explains. "But if they're right next to you in their own space, you've got that mom ear and when something changes with the baby, you instinctively wake up."
Nancy says the AAP does condone sharing the same room, so feeding babies in bed and then placing them in a bassinette or crib positioned next to your bed is ideal.
First-time mom and frequenter of Nancy's support group Akua Brenya says she appreciates learning all she can about keeping her new arrival—a 3-month-old baby boy named James—as safe as possible morning, noon, and night.
Akua says she finds great comfort in spending time with other moms who can relate to her experiences and concerns, and who share Akua's determination to get things right for the sake of her baby.
"Even though you have a partner, you feel alone sometimes. Like I have this whole child I need to take care of, and I need to hear what other women are going through," she says.
Akua says there's so much information on so many social media outlets and various websites that it's sometimes hard to decipher facts from fiction.
"Some of the things I'm hearing are reiterating what I already know, because either I've looked them up or I've heard them, but some things have been real eye openers for me," Akua says. "Plus, you hear things in different circles, and you hear things that are not accurate sometimes, so it's worth coming here and hearing the right things from people like Nancy who are more reputable and who can give more validity to them."
Most importantly, Akua recommends staying on top of the AAP's guidelines.
"You don't want to have the story that your child died of SIDS or suffocation, especially when you spent nine months growing the child and waiting so long to meet him or her," Akua says.
Additionally, the new federal Safe Sleep for Babies Act, advocated by the AAP and signed into law in May, will place a ban on potentially dangerous sleep products that contribute to an unsafe sleep environment. Within the year, crib bumpers,inclined sleepers, and other potentially hazardous products should be completely off shelves.
Until then, Nancy reiterates to parents that devices and products marketed to prevent SIDS are not recommended by the AAP and should not be relied on.
In a press release about the ban, AAP President Moira A. Szilagyi, M.D., Ph.D., FAAP, called the congressional approval a "monumental victory for children's health."
With all that in mind, Nancy says there is one more very important thing to remember—ensuring that any caregiver you entrust is aware of routines and sleep guidelines you follow for your baby, period.
Nancy says it may be a hard conversation to initiate, but a necessary one, especially when dealing with a family member who reminds you of the many kids they raised and who 'turned out just fine' without adhering to the new measures.
"Just talk with them regardless and explain that there are new guidelines that you would like followed. Gently remind them that back in the day, they didn't have car seats either, a requirement now. But whatever you do, it's important to communicate and express your wishes," Nancy says.
She suggests showing your caregiver the baby's room and sleeping environment if they'll be caring for your baby in your home. If your baby will be cared for in their house, ask to see where your baby will be sleeping.
"If you're adamant, they should listen. Let the mama bear come out in you. Afterall, this is your baby's well-being we're talking about," Nancy says.
For more information, visit www.healthychildren.org or www.aap.org
To reduce the risk of sleep-related infant death, the AAP (www.aap.org) recommends the following:
• The baby should sleep on a firm, flat, non-inclined surface that, at a minimum, adheres to the June 2021 Consumer Product Safety Commission's rule that any infant sleep product must meet federal safety standards for cribs, bassinets, play yards, and bedside sleepers. Parents should not use products that aren't specifically marketed for sleep.
• Sitting devices such as car seats, strollers, swings, infant carriers, and infant slings are not recommended for routine sleep in the hospital or at home, particularly for infants younger than 4 months.
• Breastfeeding reduces the risk of sleep-related infant deaths, and while any human milk feeding is more protective than none, two months of at least partial human milk feeding has been demonstrated to significantly lower the risk of sleep-related deaths. The AAP recommends exclusive human milk feeding to 6 months, with continuation of human milk feeding for one year or longer as mutually desired by parent and infant.
• A recommendation that parents sleep in the same room–but not in the same bed as a baby–preferably for at least the first six months.
• Avoid parent and infant exposure to nicotine, alcohol, marijuana, opioids, and illicit drugs.
• Make sure the baby receives routine immunizations.
• Pacifier use is associated with reducing risk.
• Avoid the use of commercial devices that claim to reduce the risk of SIDS or other sleep-related deaths. There is no evidence any of these devices reduce the risk of these TYPES OF death. The use of products claiming to increase sleep safety may provide a false sense of security and complacency for caregivers. Do not use home cardiorespiratory monitors as a strategy to reduce the risk of SIDS.
• Supervised, awake tummy time is recommended to facilitate infant development and to minimize development of positional plagiocephaly. Parents are encouraged to place the infant in tummy time while awake and supervised for short periods of time beginning soon after hospital discharge, increasing incrementally to at least 15 to 30 minutes total daily by 7 weeks of age.
• There is no evidence to recommend swaddling as a strategy to reduce the risk of SIDS. If infants are swaddled, always place them on the back. Weighted swaddles, weighted clothing, or weighted objects on or near the baby are not safe and not recommended. When an infant exhibits signs of attempting to roll (which usually occurs at 3 to 4 months but may occur earlier), swaddling is no longer appropriate, as it could increase the risk of suffocation if the swaddled infant rolls to the prone position.
Originally from Nogales, Arizona, Roxanne worked in the customer service industry while writing independently for years. After moving to Florida in 1999, Roxanne eventually switched her career path to focus more on writing and went on to become an award-winning reporter for The Daily Commercial/South Lake Press newspapers for 16 years prior to coming on board with Akers Media as a staff writer in July 2020 – her dream job come true.
Share This Story!