SALUTÉ: New Year, Old Wine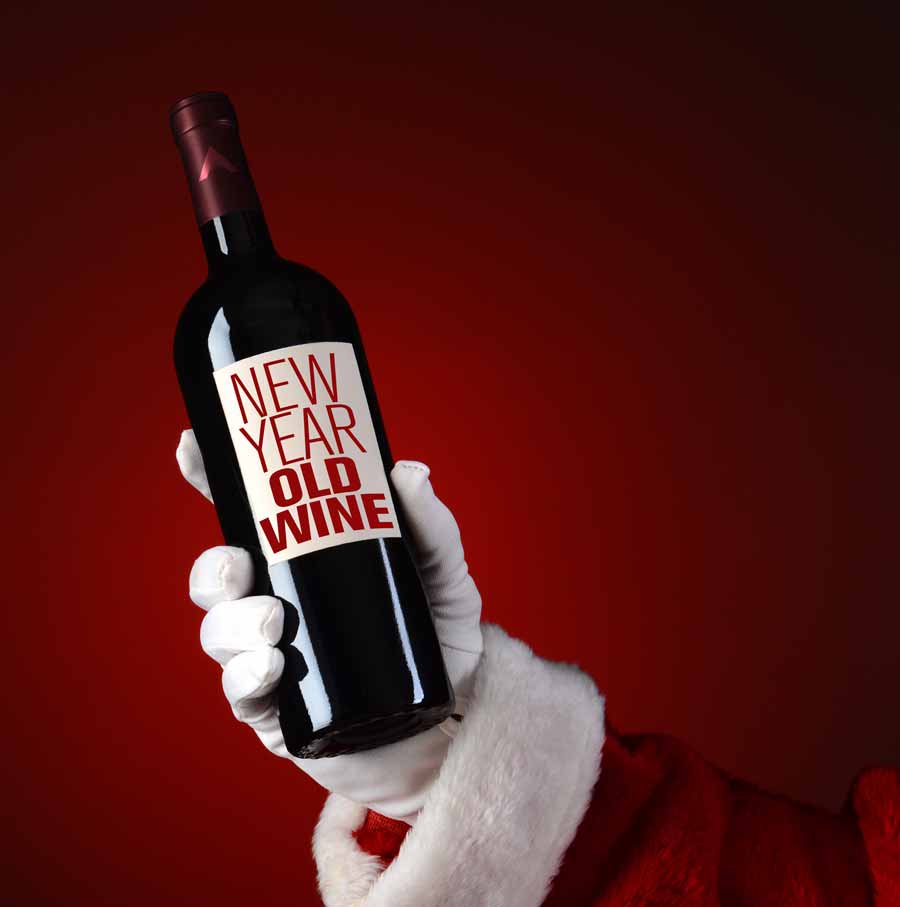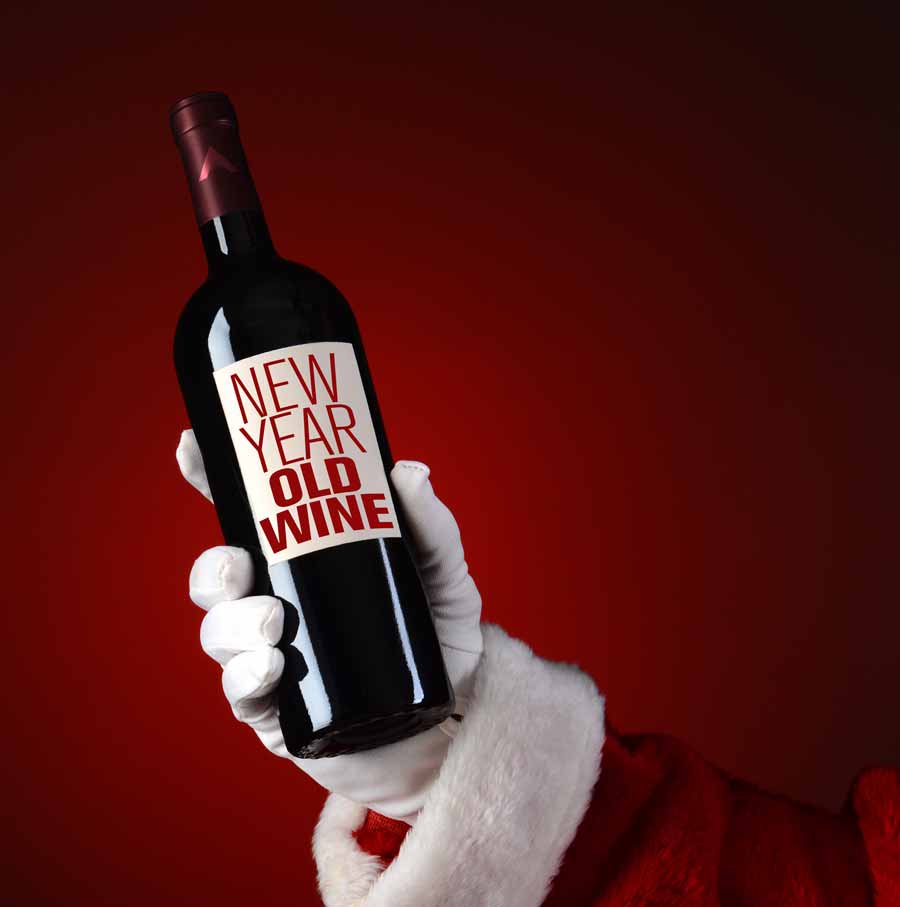 If you received several bottles of wine as Christmas gifts, or if you bought too many for your holiday parties, you may consider storing a few for the future. Wines change as they age: some become extraordinary over time while others become dull and flat. How do you determine which ones to hold and which ones to drink now?
The wine-aging secret is to understand tannins — the backbone of good wines. Tannins are a natural preservative that comes from a grape's skins, pits, and stems, as well as the wood the wines are aged in, such as oak. The best description I have for highly tannic wines is "astringent." Some folks love the astringent or tangy taste of young wines; others, like myself, do not. I prefer the smoother tannins that are a result of aging. Wines that begin with low tannins, however, will lose their complexity as they age, and the result is not what the winemakers had hoped to deliver to the consumer.
If you are lucky enough to own a wine that has been aged properly, you may be in for a special treat when you finally decide to drink it. Just ask Jill Frederick who recently opened a 1984 Dunn Vineyards Cabernet from Napa Valley for friends. Dunn Vineyards produces wines that are intended to be held for years, so it was no surprise that the taste was exquisite.
When Jill and her late husband, Charles, closed their California restaurant in the late 1980s, they had a lot of leftover wine. They shipped many of their favorites — along with a 700-bottle wine vault that had been in the restaurant — to their new home in The Villages. She never intended to be a collector, but she certainly has some bottles that commercial collectors would love to get their hands on — like a 1975 Lynch Bages Bordeaux from Medoc.
Jill still has the wine vault although the numbers of bottles have dwindled over the years, and not because she's a big drinker. Instead, she donates bottles to charity events for wine auctions.
"I don't drink by myself. If I have a really great steak, I might open a bottle," she says. "I definitely prefer aged wines when I do have a glass."
She learned about wines by asking questions and, of course, by drinking them at wine tastings.
"My husband and I wanted to concentrate on wines in our restaurant, so we asked a lot of questions and made a lot of trips to wineries," she says. "Our distributors arranged little trips to wineries where we could taste different wines."
Jill advises wine lovers to get a wine refrigerator to store wines, even if it's only for a few weeks because Florida's climate can be devastating to improperly stored wines. As far as knowing what to buy, she says, "Find a good wine retailer, and they will recommend wines that can be held for years."
---

How Long Is Too Long?

Check the vintage (year grapes were harvested) on the bottle labels. ModernWineCellar.com offers the following suggestions for how long to keep common types of wines past the vintage year:

• Beaujolais – 0 to 3 years
• Beaujolais Nouveau – drink as soon as possible
• Bordeaux, Red – 5 to 20 years
• Bordeaux, White – 4 to 10 years
• Cabernet Sauvignon – 5 to 15 years
• Champagne, non-Vintage – 0 to 2 years
• Champagne, Vintage – 5 to 10 years
• Chianti – 0 to 7 years
• Chardonnay – 0 to 5 years
• Merlot – 2 to 8 years
• Gewurztraminer – 0 to 4 years
• Pinot Noir – 0 to 5 years
• Port, non-vintage, tawny, etc. – 0 to 5 years
• Port, Vintage – 10-20+ years
• Rioja – 4 to 10 years
• Riesling – 3 to 20 years
• Sangiovese and Barolo – 5 to 10 years
• Sauternes and other sweet whites – 5 to 15 years
• Sauvignon Blanc – 0 to 2 years
• Shiraz – 5 to 12 years
• Vouvray – 0 to 5 years
• Zinfandel, Red – 5 to 10 years
• Zinfandel, White – 0 to 1 years

---