Outstanding Student: Savannah Zuk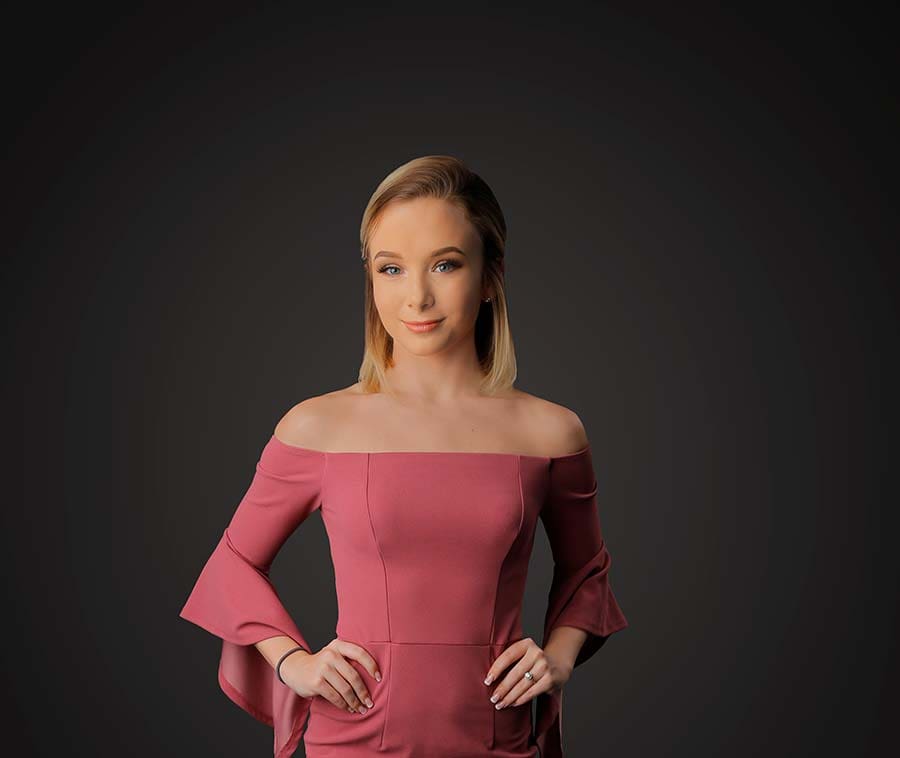 Age: 18 // senior at leesburg high school
Vital Stats:
Daughter of Ray and Sheila Zuk.
Runs makeup business, Looks by Zuk, on Instagram, and also does photography,
including maternity photo shoots.
Crowned Miss Leesburg in 2015.
Maintains 4.3 grade point average.
My favorite subject: Spanish with Ms. QB. She always is so lively in the mornings; she makes sure learning another language is easy and fun.
What I enjoyed most during my reign as Miss Leesburg: Getting the chance to be actively involved in my community and volunteer. The Miss Leesburg program gave me the leadership role of a lifetime.
Best advice I've ever been given: "Just do it," by my friend Kat. You can't let your fears hold you back. You have to just do it and know that there's a chance you might fail, but you have to get back up and try again.
Favorite food: Buffalo wings from Ramshackles. I eat them at least once a week.
Something most people don't know about me: I am super big into art. I love to paint and draw constantly, whether I'm in class, drawing things across my notes, or even painting pictures across my friends' backs. I love using art to just breathe and to be free.
Pet peeve: Hearing people eat and drink, and working in a restaurant, I get no break from that.
If I could have dinner with anyone living or dead, it would be: Julianne Hough. She has been a huge role model in the dance world for me after I grew up dancing for 13 years. Overall, she's a great role model to look up to, and I would love to be able to meet her.
Personal philosophy: I am a firm believer that everything happens for a reason, and something that upset you today won't matter tomorrow. I'm also a believer in pursuing your dreams to the fullest extent, no matter the opinions of others.
My inspiration in life: My mom. We butt heads constantly, but she will always be someone I can look up to as a role model. If I'm at least half of the amazing woman, mom, and friend that she is, I'll know that I did something right.
Future goals: Graduate high school and attend college. I want to make a difference, whether it's through the medical field or cosmetology field.
Favorite quote: "Though the mountains may crumble, you will not"—Isaiah 54:10.