Save the Pups – Tavares Shelter Forced to Relocate or Close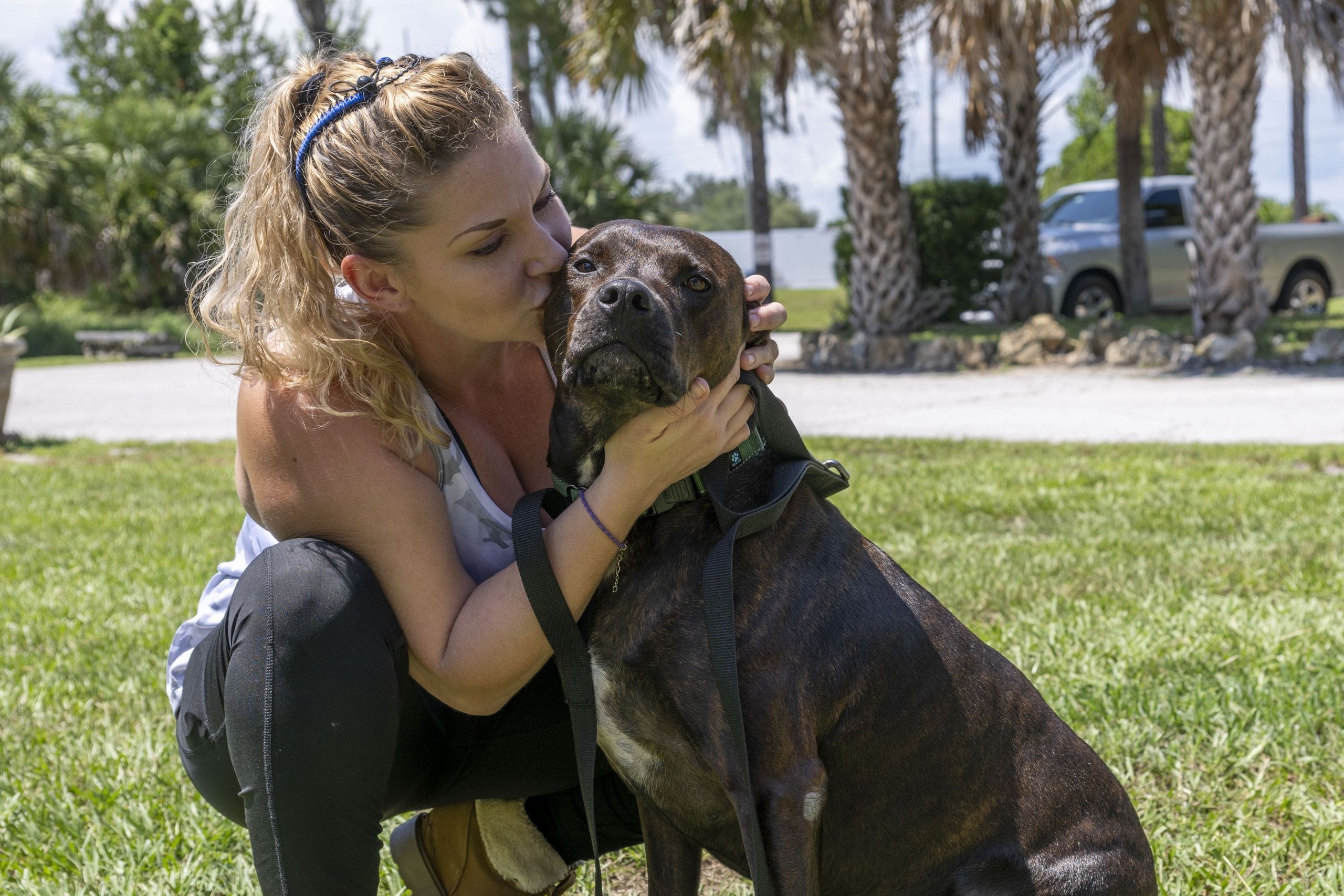 A Forever Home Animal Rescue, a no-kill shelter in Tavares, is urgently seeking a new location after receiving news that their lease will not be renewed, forcing them to leave by December 31. The shelter has been operating at its current location for the past seven years and are now pushing harder than ever to find homes for these pups.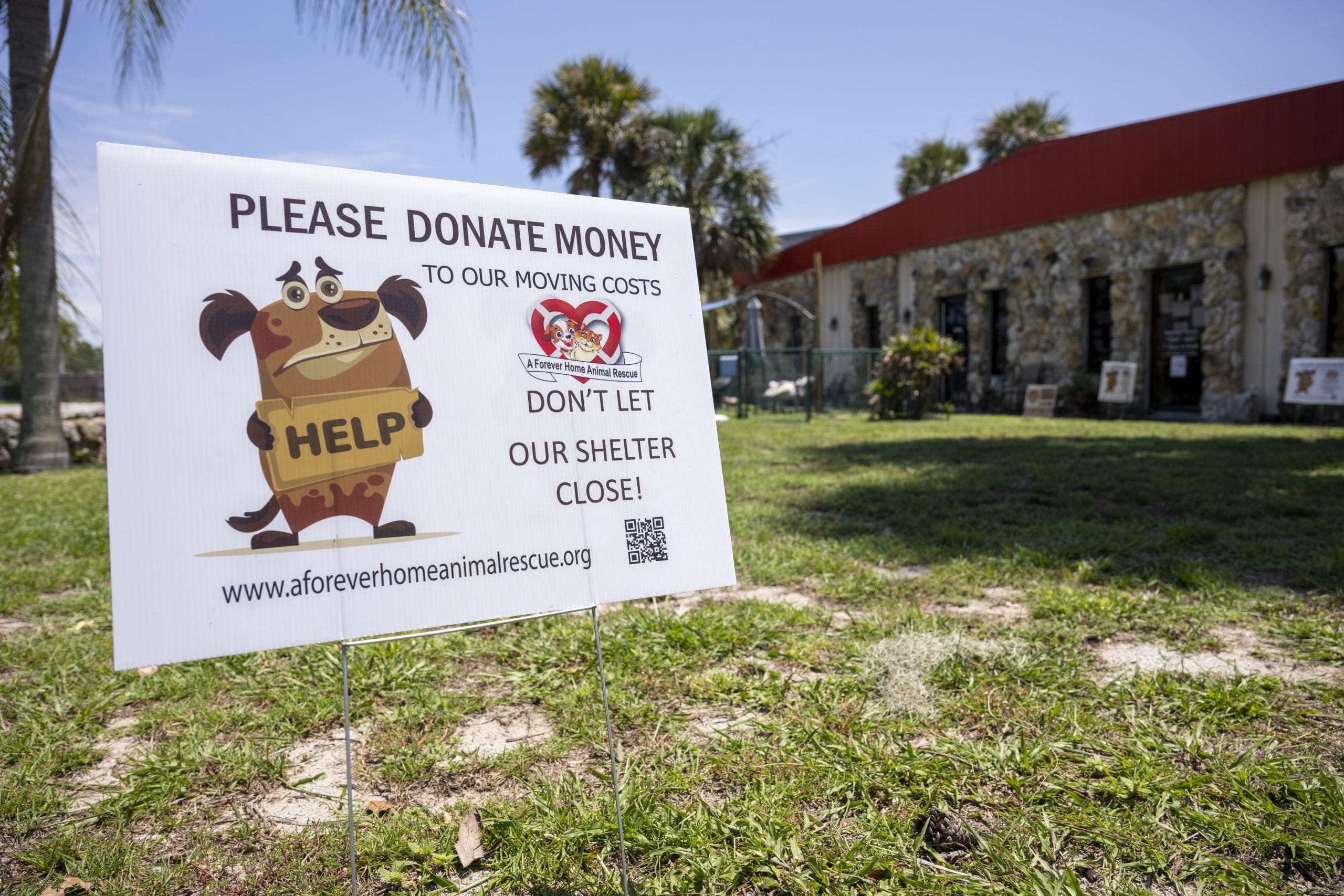 The unexpected news, with no explanation, came as a shock to the shelter's owner, Lori Mastrantoni, whose passion and love for animals have been the driving force behind the rescue's success.
"I've been so sick to my stomach ever since I found out," Lori says. "These dogs are counting on us to help them and we are really in trouble."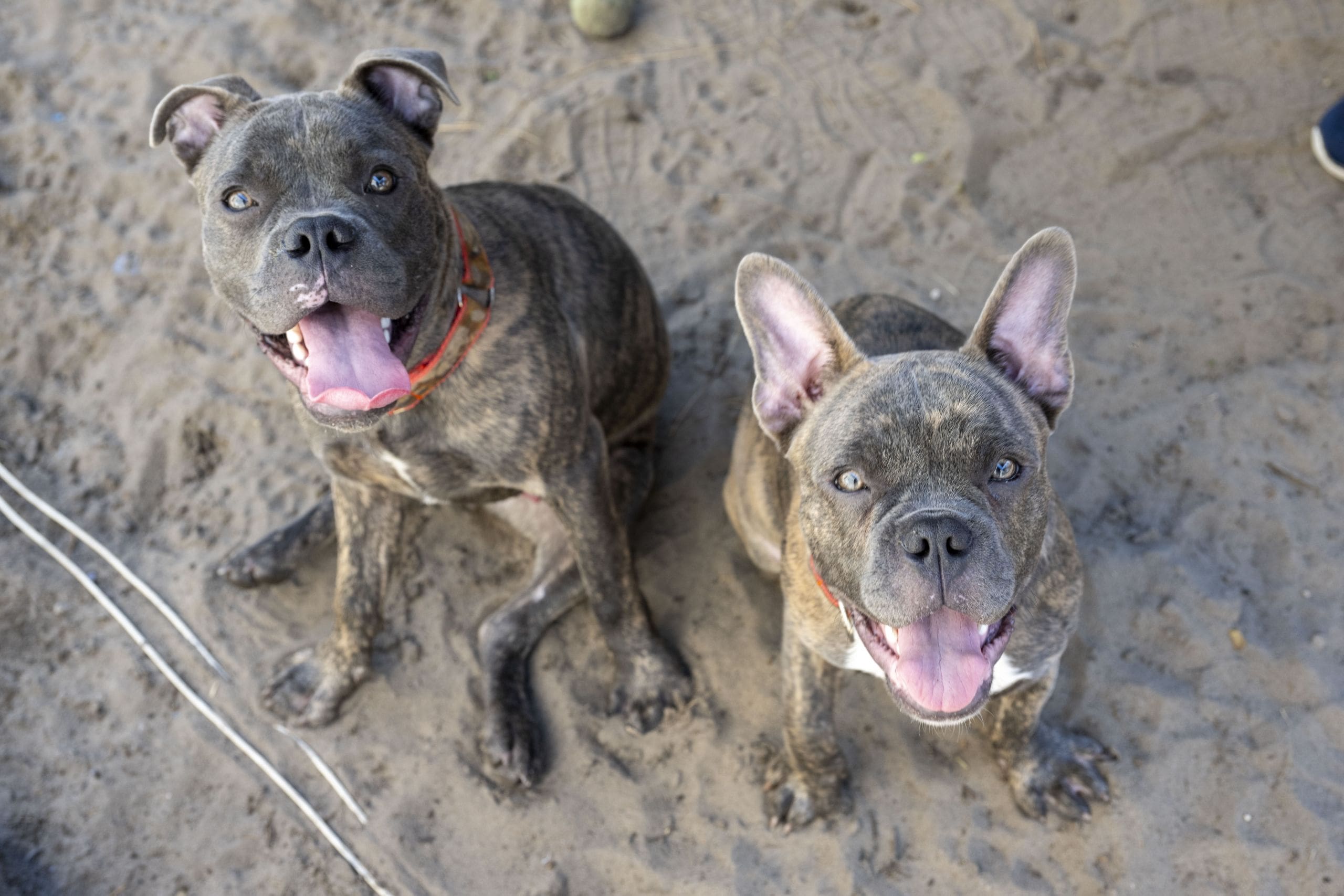 Lori has been helping animals her entire life. When she moved here in 1994, she began feeding feral cats, providing a home for them. In 2010 she became involved with fostering dogs, and began renting a place in Yalaha. After five years, the place sold and she had to move to their current location. Unfortunately, she is now faced with the same problem as before, and hopes she can find something to purchase so she won't have to go through this again.
"The market if very expensive right now and we honestly just don't have the funds," Lori says. "We really need a big investor to help us out, or find another affordable place to rent. Sadly, if we don't find anything by September, we will have to stop taking dogs in and start phasing out."
A Forever Home Animal Rescue has been a lifeline for thousands of dogs over the years, particularly senior dogs, those with medical issues, and dogs surrendered by their owners. The shelter's team of volunteers and staff work tirelessly to ensure that each animal finds a loving forever home.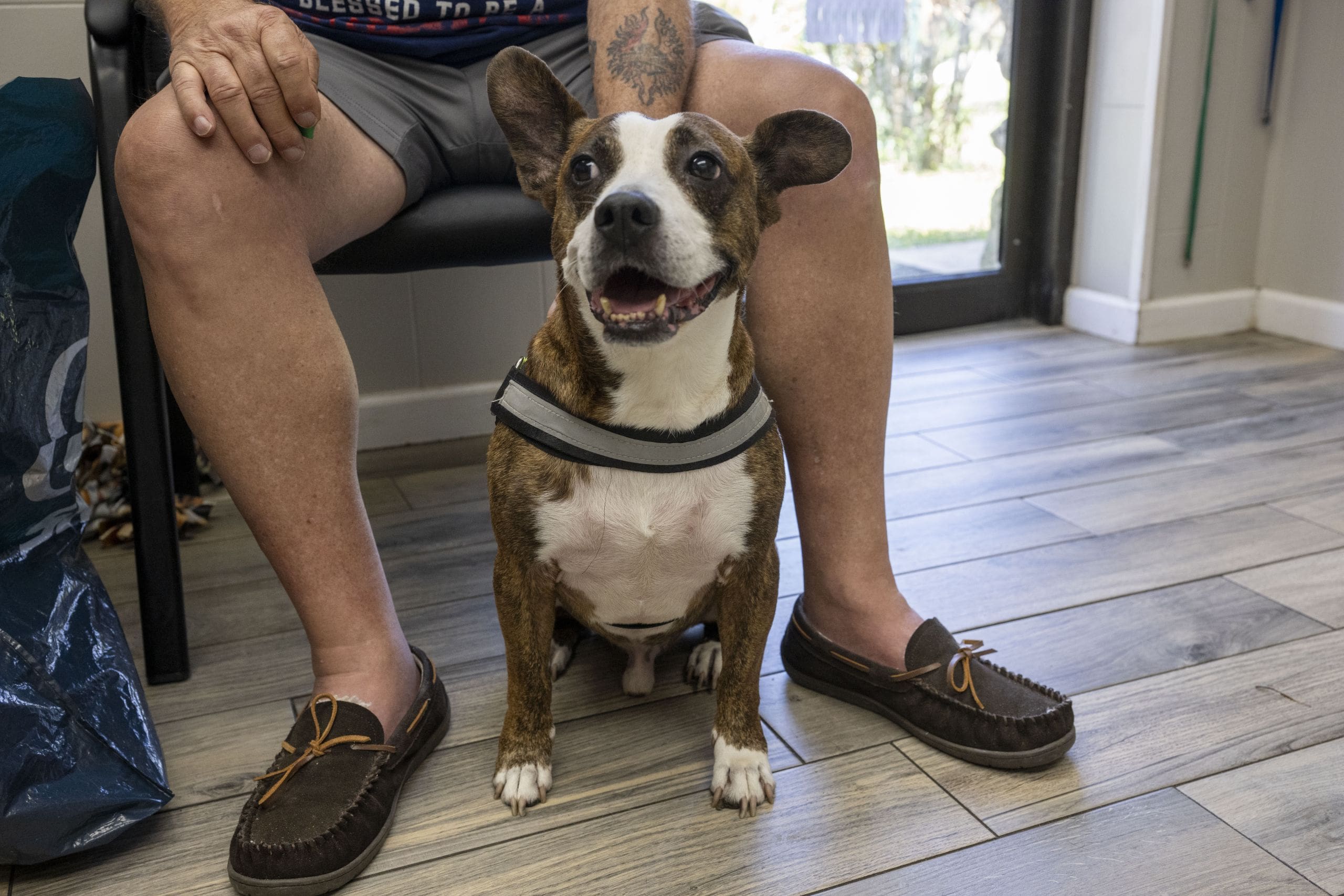 Cash, a long-time pup resident, finally found his forever home on Tuesday, but there are still many dogs in need. The shelter offers fostering as well as adoption.
The organization relies solely on donations to keep the rescue running. The shelter currently houses 35 to 40 dogs at one time, maxing their capacity. Volunteers are also a pivotal role in keeping the rescue afloat.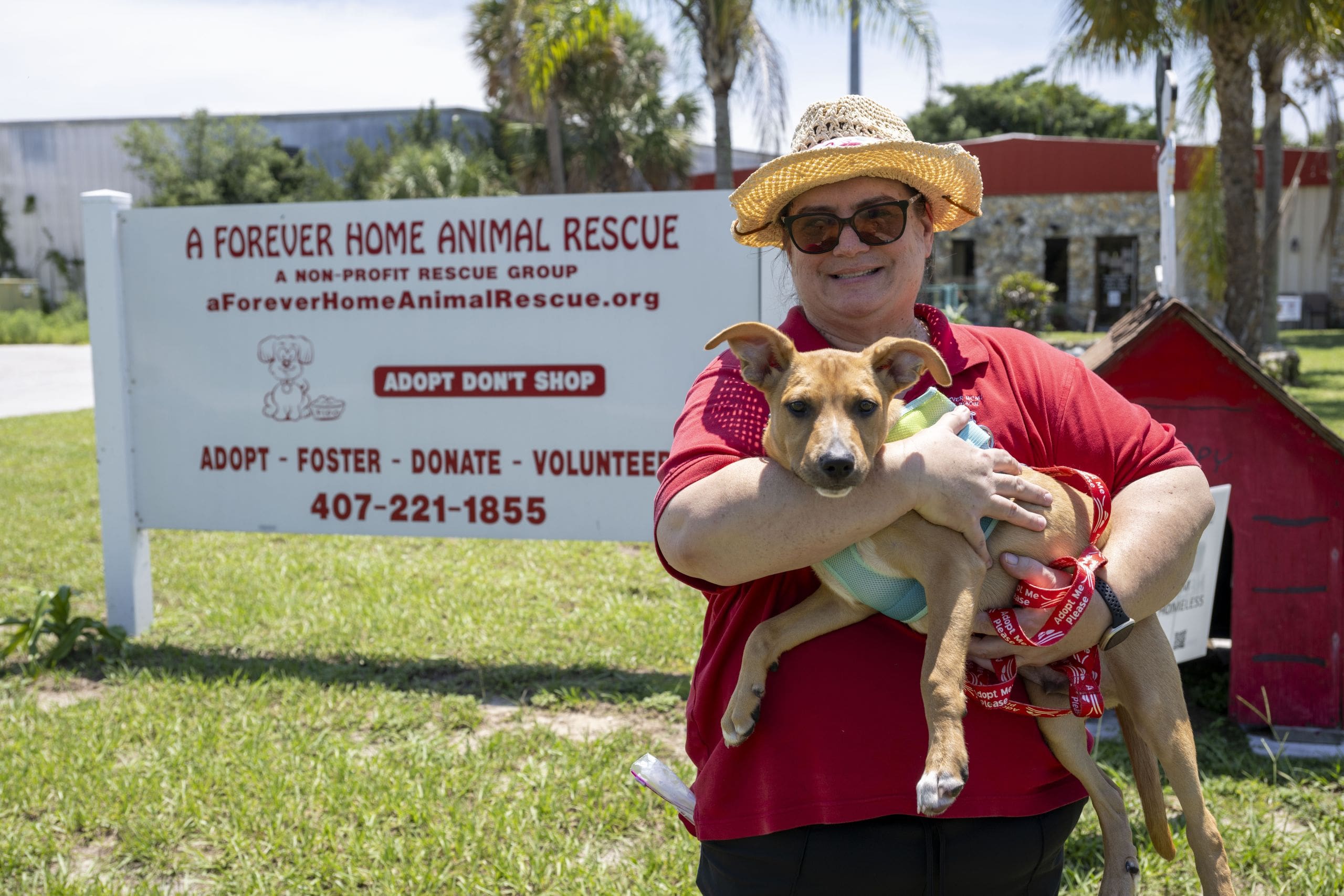 To address their urgent need, A Forever Home Animal Rescue has set up a GoFundMe campaign to raise funds for a new facility. The rescue is pleading with the community to help them secure a new home, so they can continue their mission.
As the clock ticks down to the December deadline, the future of A Forever Home Animal Rescue hangs in the balance. The rescue's dedication to saving dogs' lives has touched the hearts of many, and now they need the community's support to continue.
To contribute to A Forever Home Animal Rescue's GoFundMe campaign, visit https://www.gofundme.com/f/help-a-forever-home-animal-rescue-find-a-new-home. For information on volunteer and donation opportunities, including pet food donations, visit www.aforeverhomeanimalrescue.org or call 407-221-1855.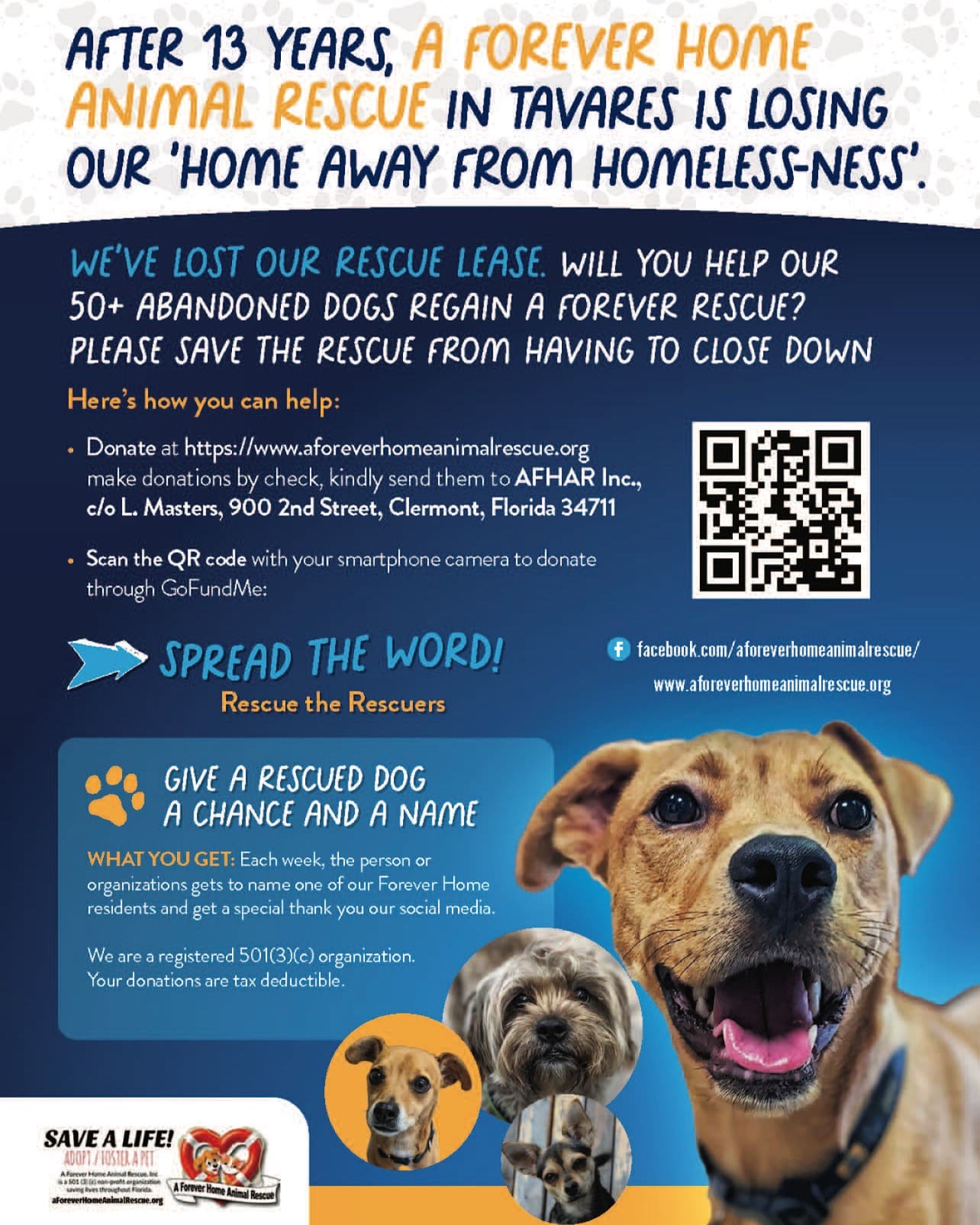 Originally from the small town of Berryville, Arkansas, Cindy has become a multimedia specialist in journalism, photography, videography and video editing.
She has a B.S. in Communications from the University of Central Arkansas and is a correspondent for The Daily Commercial, LakeFront TV and Beacon College's PBS talk show, "A World of Difference," where she received an Anthem Award and Telly Award.
When she isn't working, Cindy spends time with her husband, Ryan, and son, David, traveling and taking photos of landscapes and wildlife.
Share This Story!