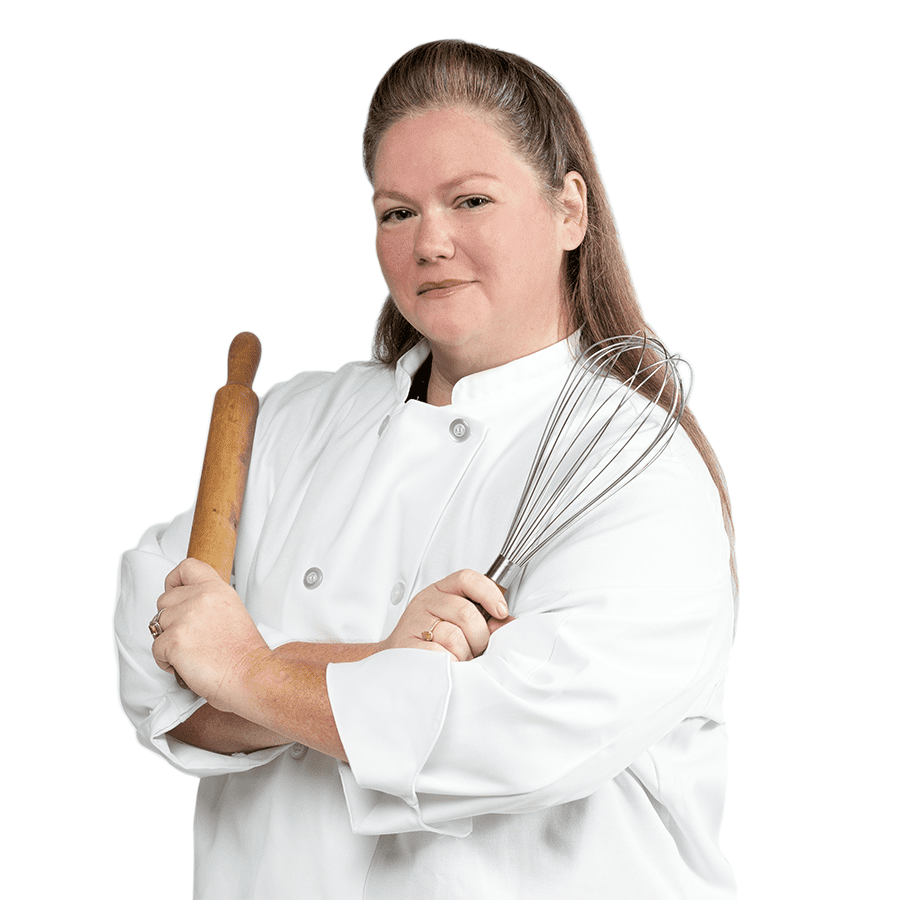 Mom would be proud of pastry chef's homemade sweets
As a young girl, Jackie Watkins loved cooking with her mother as mom made full-course meals for the family of seven, as well as making all the appetizers, main courses and desserts when they hosted holiday dinners and get-togethers. 
Jackie always looked up to her and knew it's what she wanted to do one day.
"It was in my blood," Jackie says. "I used to help my mom bake because that was my favorite part. She was such an amazing person to look up to and I knew that I wanted to be just like she was."
At age 15, Jackie got a job working in the kitchen at a restaurant in Fort Myers where she grew up. After high school, she attended the Culinary Art Institute in Fort Lauderdale and moved to New York City, where she attended The Art Institute of New York City for baking and pastry.
 "Pastry is really where I wanted to be," Jackie says. "I became a pastry chef in several restaurants in New York and New Jersey. But I missed my family, so in 2006, I moved back home."
In 2007, she settled down in Umatilla, where her title went from pastry chef to mom when she had two girls back-to-back.
"I'm the stay-at-home mom," Jackie says. "I tried doing custom cakes on the side, but the most important thing was to raise my girls." 
But now that Jackie's daughters are 12 and 13 and becoming more independent, she felt it was time to return to the culinary world. 
However, being a full-time chef wasn't what she was looking for. She still wanted to have time for her family. A commissary kitchen was the perfect answer. 
"This way I can bake all the things I love and still make it to my daughters' sporting events," Jackie says. "I take orders and put out menus for holidays specialties. The community has been really supportive." 
On The Menu
Many of Jackie's favorite desserts—like seasonal cobblers, cheesecakes, banana bread, cookies, pies, cakes, banana pudding and more—are on the menu.
Some of her unique creations include a dirt cake cookie which wouldn't be complete without the gummy worm on top, marshmallow cheesecake
with chocolate ganache,
pumpkin pie scone, and creme brûlée with fresh berries. 
She also makes delectable pecan pie bars, pie cookie samplers, chocolate fudge pie, fireball pumpkin pie and Dutchapple pie.
In addition to sweet treats, she offers a variety of quiches, garlic cheddar "sea" biscuits and gravy with seasoned shrimp and crab gravy, and handheld chicken pot pie. 
Recipes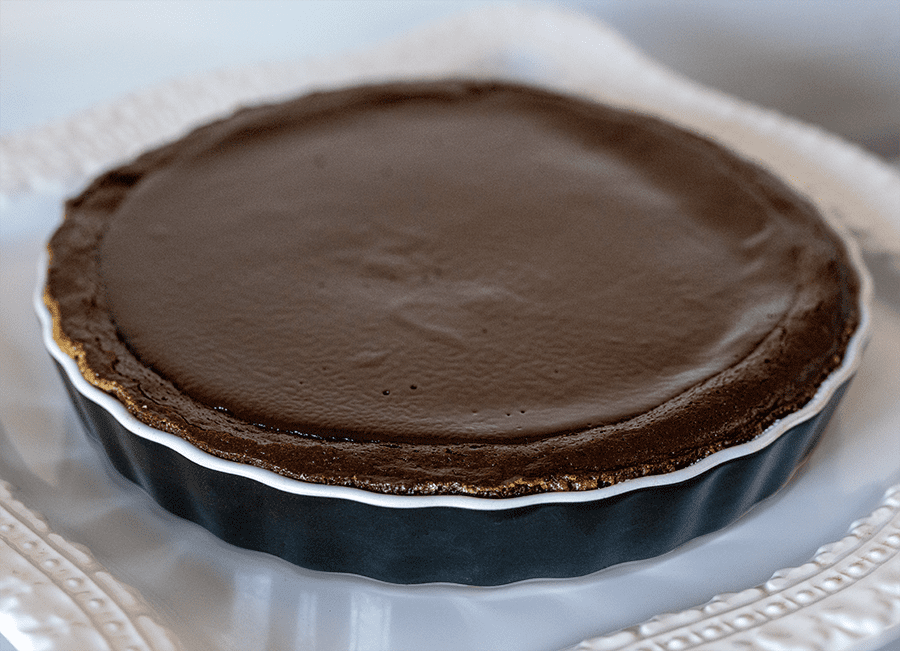 Orange Chocolate Truffle Cake (Flourless)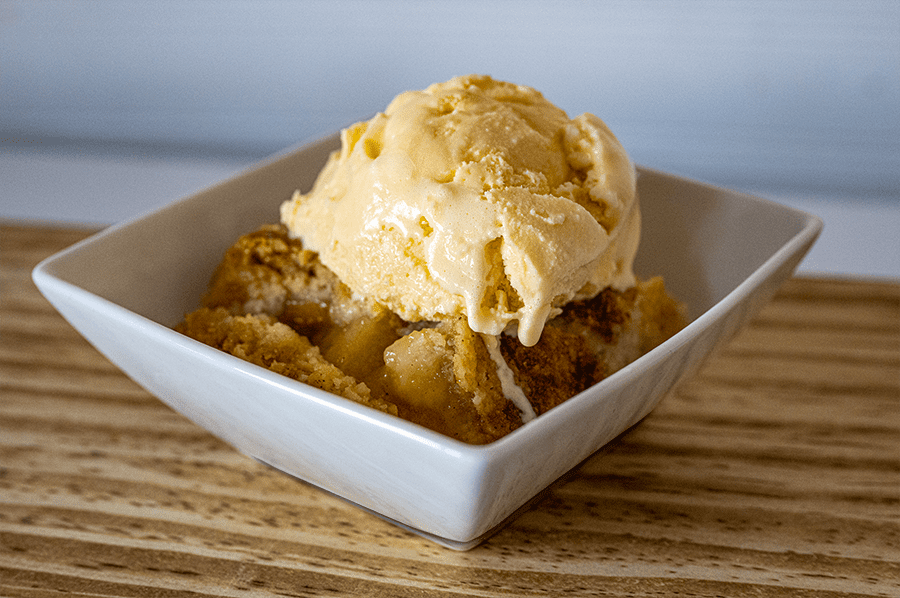 Pear Cobbler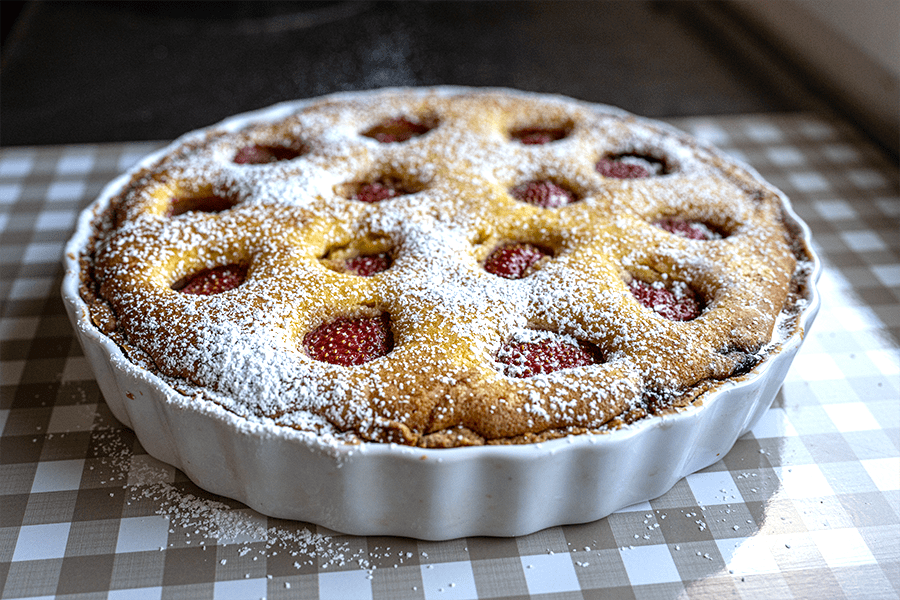 Strawberry Frangipane Tart
Originally from the small town of Berryville, Arkansas, Cindy has become a multimedia specialist in journalism, photography, videography and video editing.
She has a B.S. in Communications from the University of Central Arkansas and is a correspondent for The Daily Commercial, LakeFront TV and Beacon College's PBS talk show, "A World of Difference," where she received an Anthem Award and Telly Award.
When she isn't working, Cindy spends time with her husband, Ryan, and son, David, traveling and taking photos of landscapes and wildlife.
Share This Story!