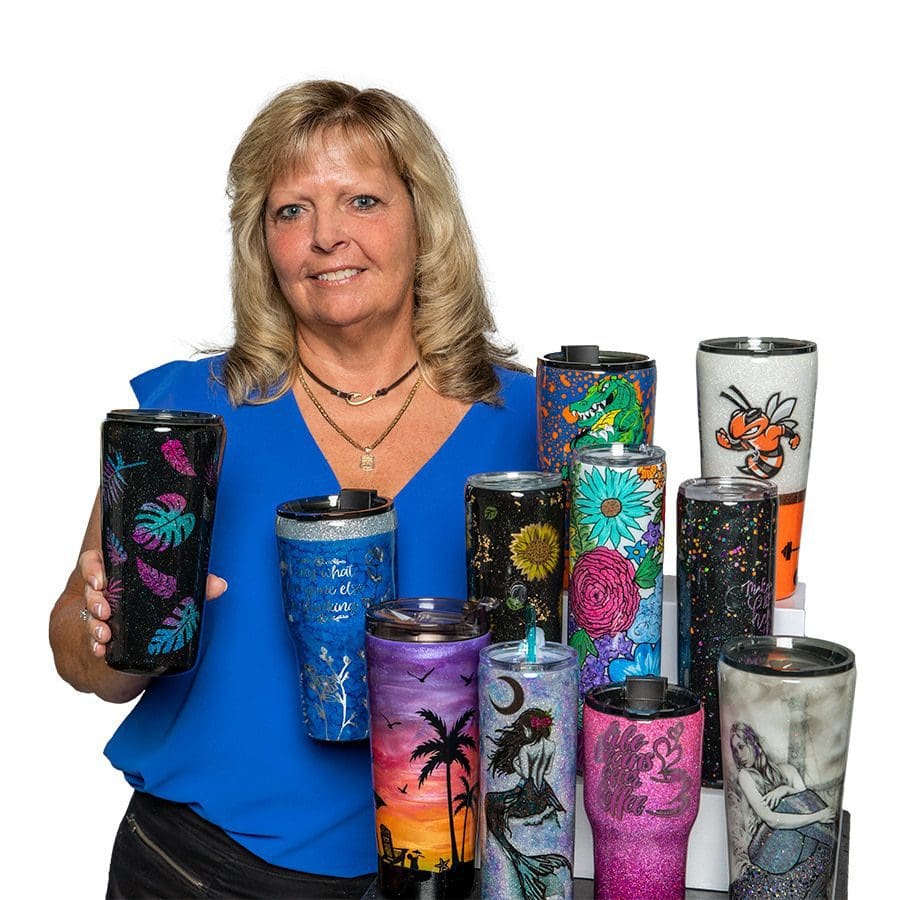 Tumblers are former police officer Kim Stewart's new cup of tea.
What started as a fun hobby evolved into a passionate creative outlet for Kim Stewart.
The Florida native makes and sells unique handmade stainless-steel tumblers as Siren Designs by Kim. The business name celebrates both Kim's love of the ocean and honors the 30 years she spent with the Leesburg Police Department, from which she recently retired as a lieutenant.
"Law enforcement is a bit stressful, so this became a good outlet," says Kim. "It's very time consuming, but I love the creativity of it and the excitement from the customer when they get their finished cup."
She also loves life on the river after recently moving to Homosassa with her husband Woody. "We fish and just enjoy cruising and relaxing on the boat," says Kim.
When they're not on the boat, Kim can usually be found working in her "cup room." 
Depending on the design, number of layers and curing time, each cup can take a week or longer to make.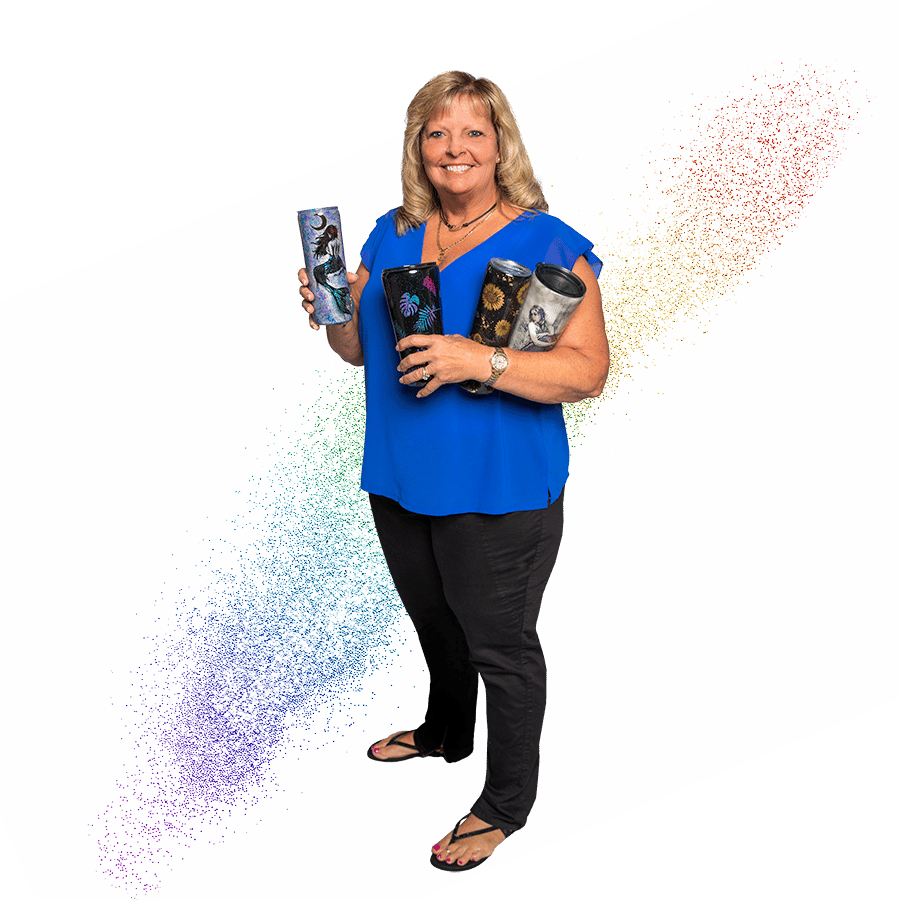 "Once a cup is finished, the final coat of epoxy has to cure for several days. It's a little bit of a process," explains Kim.
Sometimes clients have a specific design request, like a business logo. Other times, clients just give her a general idea and Kim takes it from there.
"I love working with mica powder and glitters. I love all the sparkles!" says Kim, who does all her designs by hand, and is constantly seeking new inspiration.
Beach sunsets are among her favorite themes and images, simply because of the colors.
"This is the first thing I've done in my life that's really artsy and creative," she says. "It's satisfying to know I have the ability to do this."
While Kim does post photos on her Facebook page, those images don't do the cups justice.
Word-of-mouth is her best advertisement and inspires many repeat orders. Siren Designs by Kim tumblers are available through Facebook and locally at Water Gypsy Coffee Co. in Leesburg.