Skechers Opening In The Villages, Florida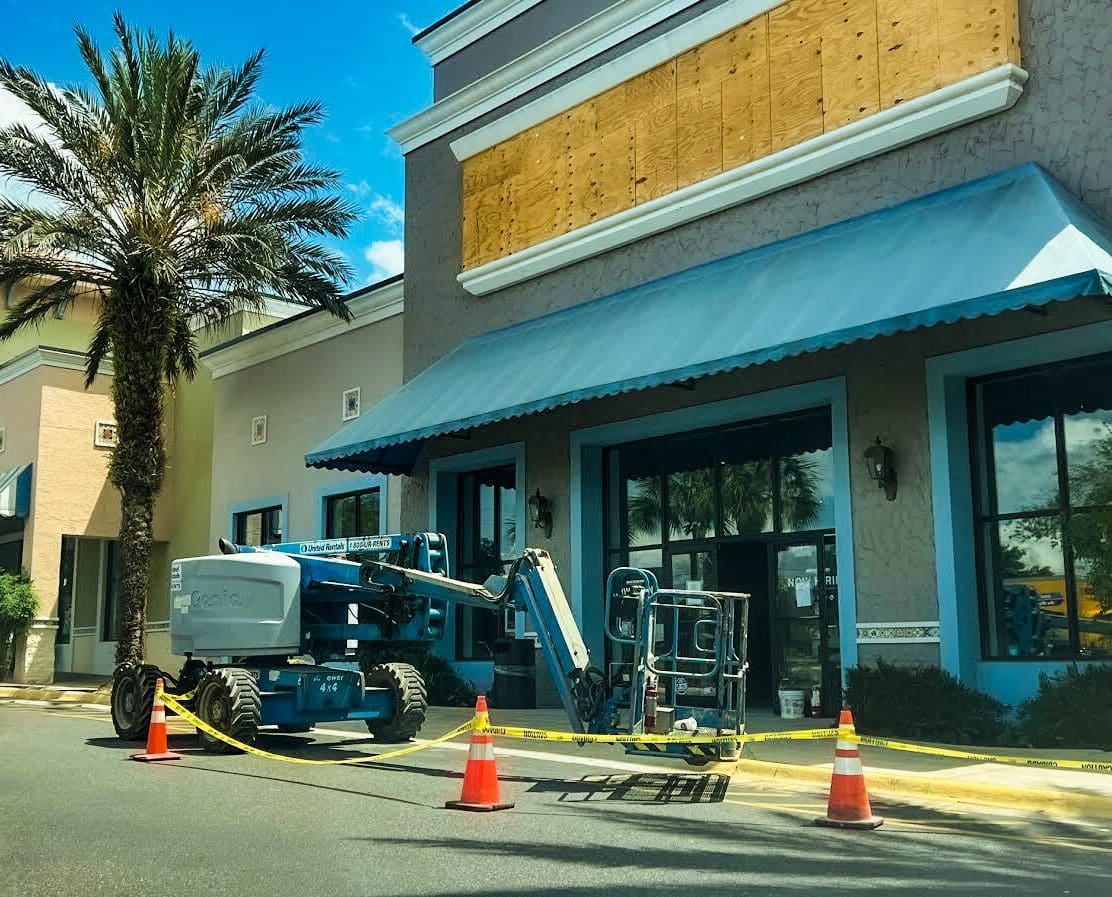 The shoe giant is preparing to open a brand new location in Lady Lake. The new location is currently under construction. The location will be located in the former home of Pier 1 Imports which filed for bankruptcy a few years ago. The old Pier 1 location was a favorite among Villagers and surrounding residents. However the company fell on hard times during the pandemic and shut all its remaining stores.
Since Pier 1 closed down only 1 tenant has called the building home for a short period and that was Spirit Halloween from August 2021 – October 2021. There have been big signs out on Rolling Acres road advertising the facility for lease and now it appears the building will once again hold a tenant. A major one in fact!
Skechers has decided to open a location as the shoe giant continues its surge on Wall Street. Since 2014 the company has gone from 4 dollars per share to 50 dollars per share. This is due to a fantastic marketing strategy by the company in recent years. One of the leading forces behind the celebrity stars who wear Skechers has been Snoop Dog. Ashley Park, Martha Stewart and others have also been a driving force for the company.
That marketing strategy has appeared to work as Skechers now finds a new home in The Villages. The hope is that the Martha Stewart inspired line of shoes will be a big hit with older women in the area. This particular area has suffered from a lack of shoe specific stores in recent years. A few local establishments shut down even before the pandemic. While brands do exist inside stores like Belk, Bealls Outlet, and Kohl's, It has been a while since we have seen an independent shoe store location.
Boot Barn in Lady Lake has been highly successful as they cater to hunting, farming, and many other types of all terrain sneakers. However Skechers will focus on people with more active lifestyles. The Villages area residents are very active with hobbies such as walking, running, pickleball and more. The area also continues to expand its workforce. The once small town that was The Villages is no more. The SuperGiant Retirement Community continues to add apartments and younger people to the area. This could also help Skechers be a success in this area.
Overall it's nice to see a new shoe store pop up in Lady Lake. The question will become if the residents and surrounding communities will embrace it. Skechers focuses on quality and affordable pricing options. The location will also be golf cart accessible which is a huge help to local business in that area. We will keep you informed when an opening date is announced in the near future!
Sketchers told us that the building could open in May or Early June. The timeframe is dependent on the construction. We will keep you up to date when more details are announced for a grand opening.
Photos Provided By:
Kyle Coppola
Kyle Coppola was born in Newton, Massachusetts and received his Bachelor of Fine Arts in Communications from Curry College in 2016. After traveling to Florida on a family vacation, he decided he could not get enough of the warm weather and made the move from snowy Massachusetts to central Florida 8 years ago.
For the last decade Kyle has gained valuable experience in social media content creation, marketing and sales, writing, video production, sports announcing and even broadcasting for local radio stations, such as FM 102.9 in The Villages and FM 91.5 in Massachusetts. Every year he volunteers at The Villages Charter High School as a play-by-play sports announcer for the football games as well as a public address announcer for the basketball games, including the annual Battle at The Villages Tournament.
Outside the office Kyle is a husband and father to two beautiful girls along with their cat. In his spare time he likes to spend time with his family, travel, play golf and swim. He is also a huge sports junkie and even bigger motorsports fan and loves to attend racing events when he can.
Share This Story!