Small business owners sound off on Florida's minimum wage increase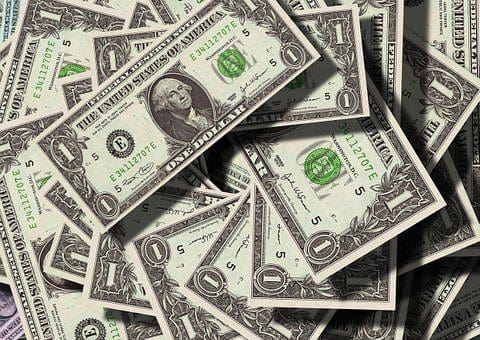 Florida voters in November passed a constitutional amendment that will gradually raise the minimum wage to $15 by 2026. The minimum wage will increase each September as follows:
*$10 on Sept. 30, 2021
*$11 on Sept. 30, 2022
*$12 on Sept. 30, 2023
*$13 on Sept. 30, 2024
*$14 on Sept. 30, 2025
*$15 on Sept. 30, 2026
John Morgan, the founder of Morgan & Morgan Law Firm, spent millions of dollars to put the initiative on the ballot. The amendment passed with 60.8 percent of the vote. While the minimum wage sounds good in principle—everyone wants a bigger paycheck—some local businessowners wonder whether it's a disaster in practice.
"I think we're looking at dollar menus being a thing of the past," says Bob Tucker.
Bob is owner of Miss Daisy's Flowers and Gifts, located in downtown Leesburg. He feels companies will have to raise prices on goods to offset the increase in wages.
"Though the minimum wage increases gradually, businessowners will have to find a way to balance things out," he says. "
The owner of Em'z on Fifth, a women's clothing boutique in Mount Dora, filled with stylish fashions, hats, jewelry, shoes, is concerned what the future holds for small businesses since Florida voters approved to gradually raise the state's minimum wage.The current wage is $8.56 an hour.
"It won't affect us in the short run, but it will affect us in the long run," says owner Clara Schneider. "I'm very concerned about it going forward, because it will affect the price of merchandise for customers."
Em'z on Fifth has six employees.
She says some small businesses will meet the $15 an hour wage increase by either cutting their staff or cost of goods. She doesn't know what she will do, since Em'z on Fifth takes pride in providing customer service. Clara says if she adjusts payroll by lessening the number of her employees, it will result in "lessening customer service."
Clara believes many Florida voters do not realize the effect passing Amendment 2 will have on small businesses. "You really have to own a business to understand the impact," she says.
Jerome Brouhard, owner of Maggie's Attic in Mount Dora, does not pay his employees below minimum wage. Still, he questions the fairness of the minimum wage increase.
"It's going to hurt people who are in the middle," he says. "When Florida lawmakers raised the minimum pay for teachers, existing teachers got nothing. The same applies here. Some workers will receive a big increase in pay, while the wages of employees who have been at their jobs for quite a while will remain the same."
He also worries whether the minimum wage increase will deter employees from seeking better career opportunities.
"Sure, this amendment helps people on the up and up, but a minimum wage job should not be where people want to stay forever. It should be a steppingstone. Young people today expect so much but are unwilling to put in the elbow grease into what it takes to be successful."
Ralph Smith, owner of Lake Tire and Auto in Tavares, feels the minimum wage increase will adversely affect unskilled workers. If employers choose between hiring an unskilled worker for $15 an hour or a worker with more experience, companies will easily choose the more experienced worker.
"Low-skilled workers will not be able to compete against high-skilled workers in the labor market," he says. "As a result, the passage of this amendment will harm the very workers it was designed to help—low-skilled workers."
Akers Media Group's James Combs has been a staff writer for several local publications since August 2000. He has had the privilege of interviewing some of Lake County's many fascinating residents—from innovative business owners to heroic war veterans—and bringing their stories to life. A resident of Lake County since 1986, James recently embarked on a journey to lead a healthier lifestyle. He has lost 60 pounds and walks nearly five miles a day. In his spare time, he enjoys target shooting, skeet shooting and watching his beloved Kentucky Wildcats!
Share This Story!