Solar Power Facilities Unveiled in Mount Dora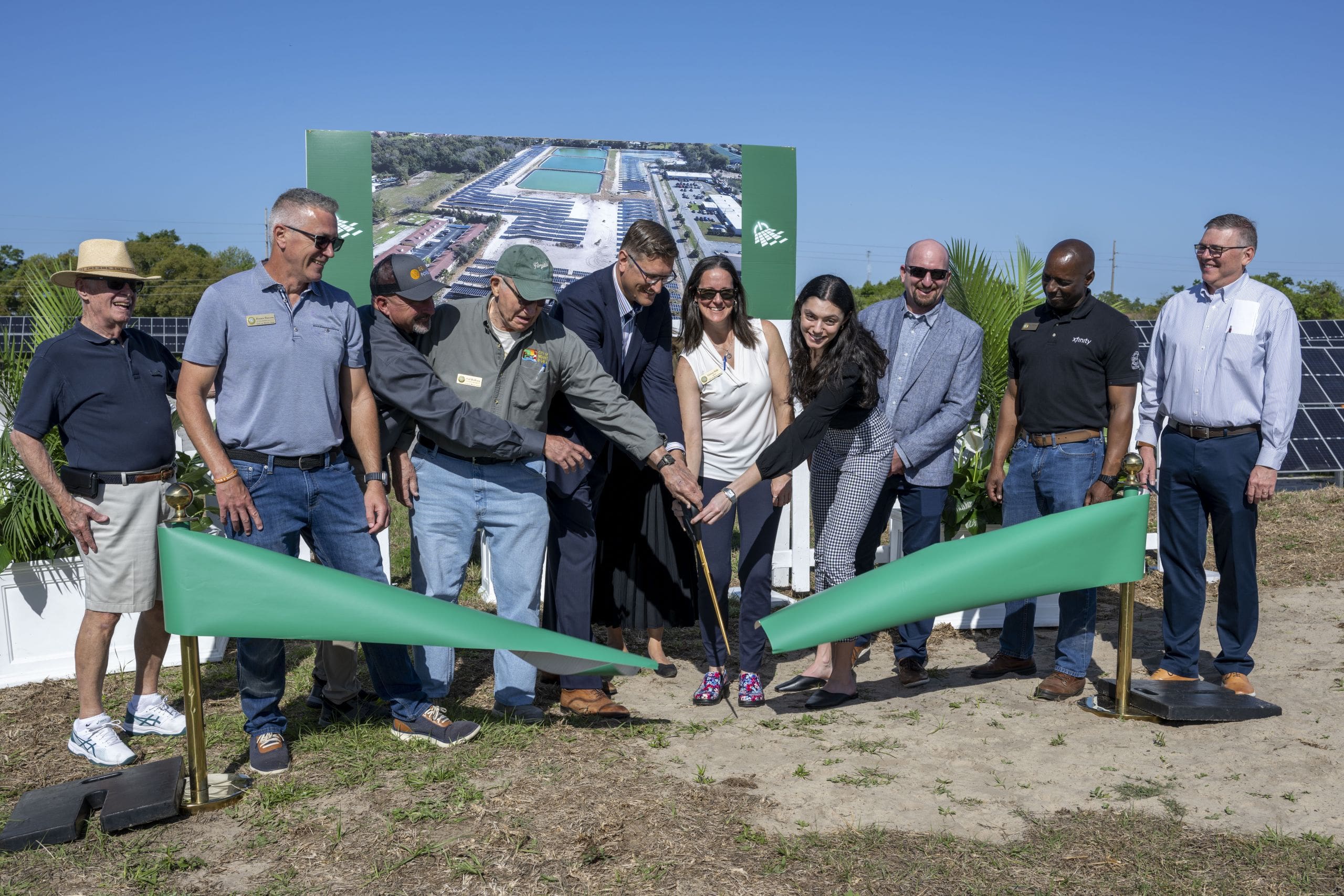 On Wednesday morning, two solar power facilities were unveiled in Mount Dora, providing renewable energy to the city. The facilities are part of a $6 million investment in renewable energy sources that will save money by generating power within the city.
Haseeb Qadri, CEO of NovaSol Energy, a leading independent renewable energy company, expressed excitement about the progress of the city of Mount Dora and congratulated them on their first locally installed solar energy generating facility. 
"Observe the sight, sound and smell of the future – a city powered by solar energy," Haseeb says. "There's no air pollution and no noise pollution."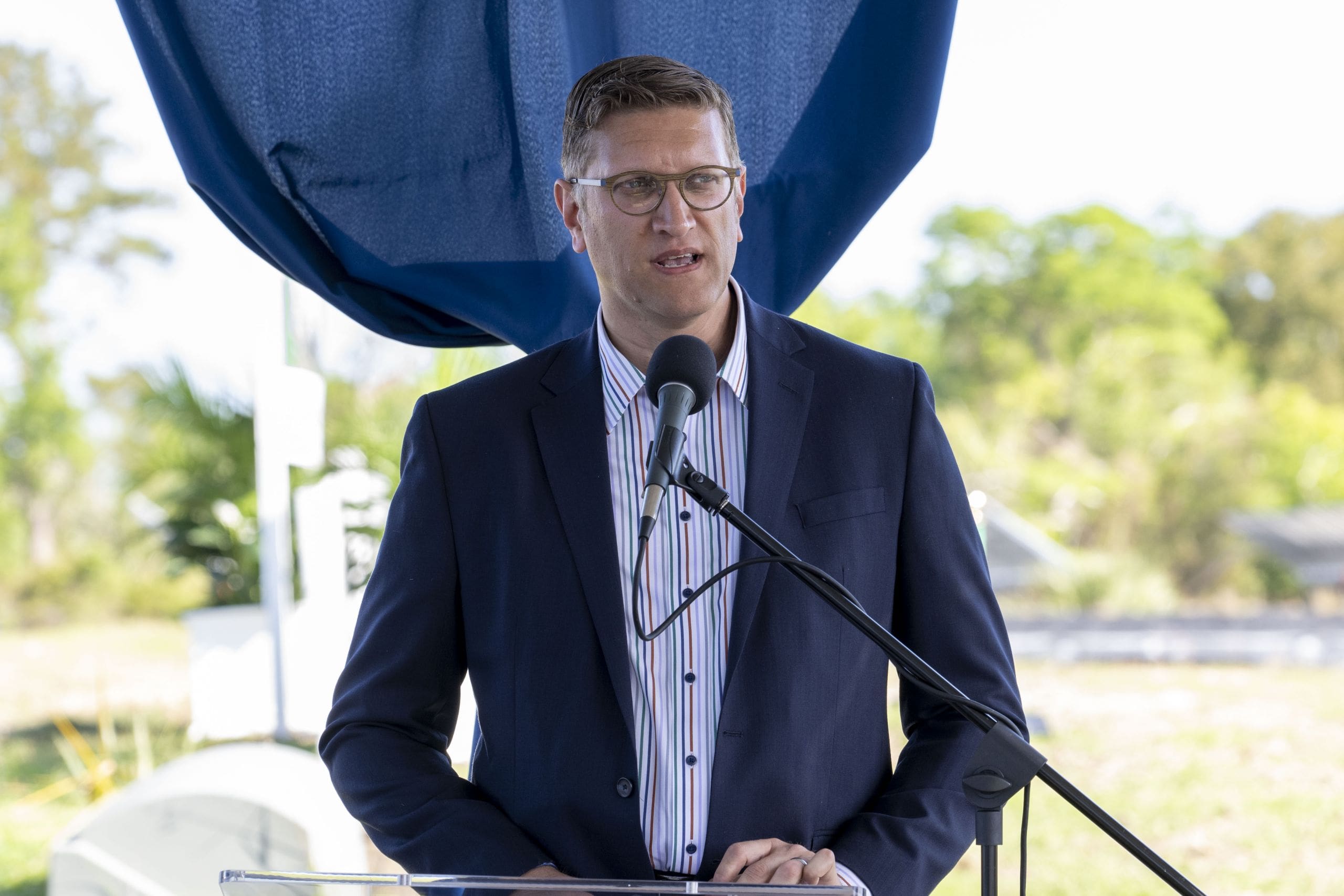 The construction of the two facilities contributed to the local job market, and project partners Green Street and NovaSol made it a point of emphasis to tap into the Central Florida workforce.
"This solar farm and its sister site at the water treatment facility is not only environmentally friendly but makes a ton of economic sense," Haseeb says.
Investments into the community were made by Green Street Power Partners in Connecticut. The city had no construction risks or construction capital costs as well as operation and maintenance risks. Green Street built, owns and operates the facilities, and will sell the electricity at a fixed rate for 30 years.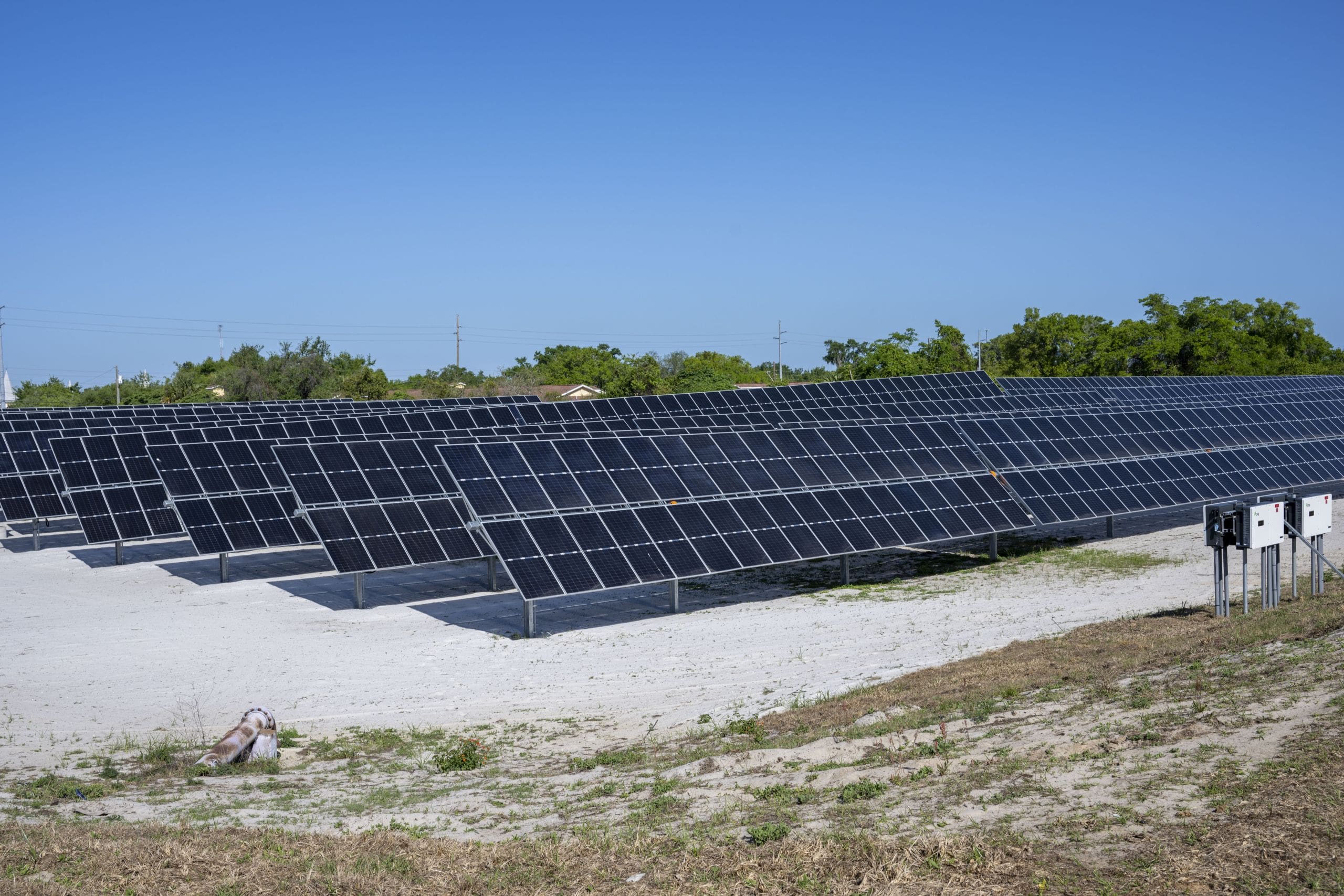 The city of Mount Dora will also save on transmission costs that would have been required for them to purchase electricity from another source to the local grid.
Mayor Crissy Stile said she was proud to be a part of the project. 
"This gives everyone else a reason to catch up with us," Crissy says. "Not to boast too much, but we are so appreciative of our staff and particularly our electric department for sticking with this through tough times. Hopefully, our residents will see what this will do for our power bills."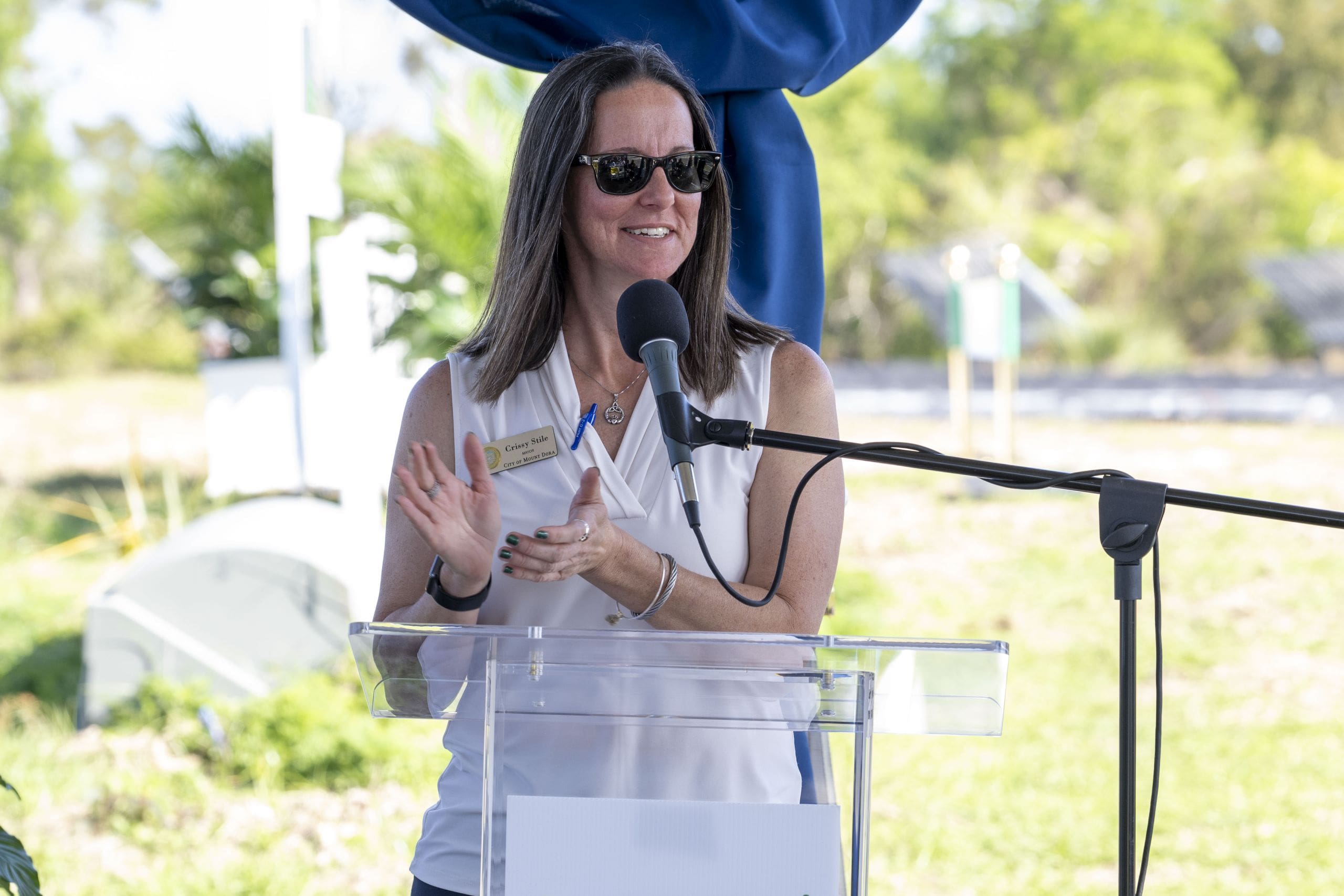 Between the two facilities, there are about 5.1 megawatts of solar capacity, utilizing 13,364 bi-facial solar panels with single access tracking. The panels move automatically to follow the sun throughout the day, offering about 15 percent more production throughout the year. The first year's production is estimated to generate about 9.2 million kilowatt-hours, approximately enough to power 650 average homes, about 10 percent of the power supply.
"There aren't many cities in Florida that can claim that 10 percent of their energy is solar generated in their own back yard," Haseeb says.
The ribbon cutting took place outside the new Mount Dora Fire Station on 4300 CR 19A. This particular site is dual-use for solar power and water retention.
With solar power at the center of the power sector, municipalities across the country are adopting solar energy to meet the needs of evolving power grids. In 2017, 288 MW of solar energy was brought online across the country, while in 2022, that number grew to 4.8 GW (4,800 MW).
Mount Dora's investment in renewable energy sources is a step in the right direction towards a sustainable future.
Originally from the small town of Berryville, Arkansas, Cindy has become a multimedia specialist in journalism, photography, videography and video editing.
She has a B.S. in Communications from the University of Central Arkansas and is a correspondent for The Daily Commercial, LakeFront TV and Beacon College's PBS talk show, "A World of Difference," where she received an Anthem Award and Telly Award.
When she isn't working, Cindy spends time with her husband, Ryan, and son, David, traveling and taking photos of landscapes and wildlife.
Share This Story!