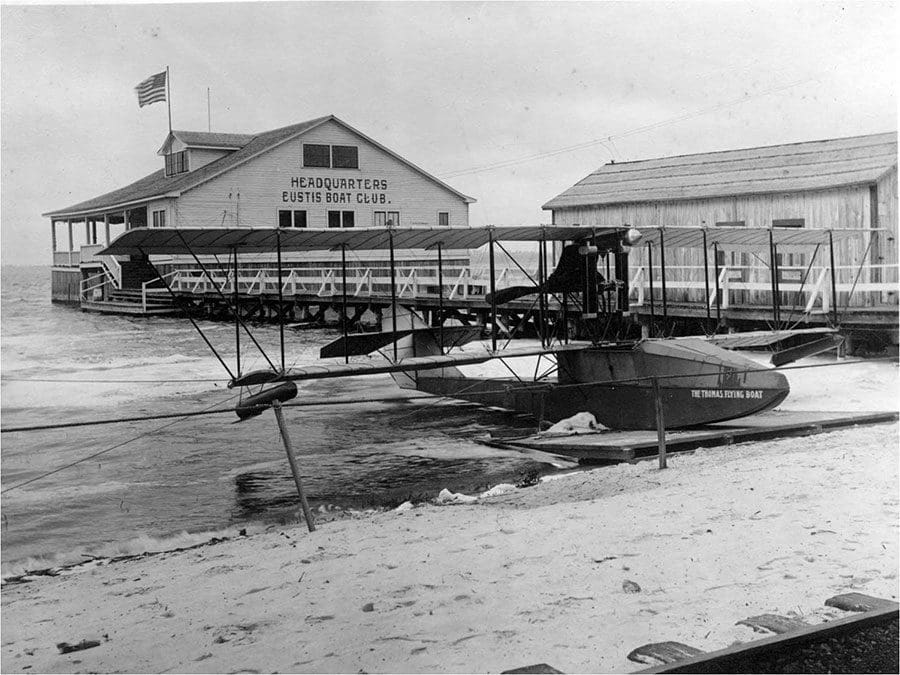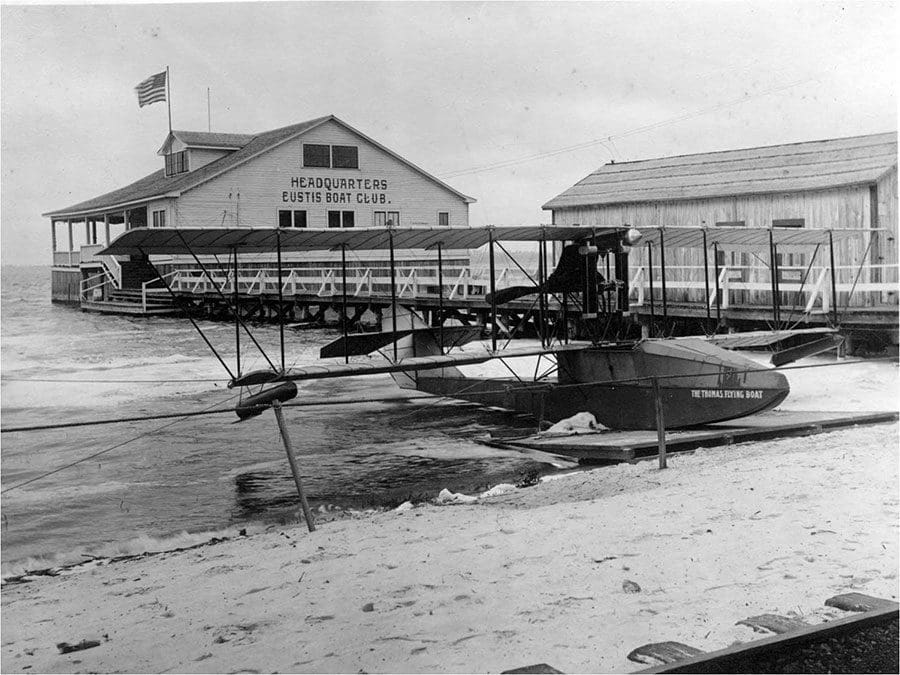 Tavares is branded as America's Seaplane City, which is fitting since the first recorded seaplane flight was 107 years ago, off Lake Eustis on Feb. 23, 1914. According to the city's historical records, the flight was piloted by Tony Janus, noted as the first licensed airline pilot in the world, in a Benoist airboat. 
The second recorded seaplane flight off Lake Eustis took place 30 days later in a Thomas Flying boat piloted by Walter Johnson with 30-year-old passenger Clara Adams, who became known as "the Maiden of Maiden Voyages." 
Soon after Clara's Tavares' flight, she made a prediction that the future of passenger transportation would be primarily accomplished by airplanes. The press scoffed at the idea, saying airplanes were for risk-taking daredevil men in leather helmets, not "society folks" going from one place to another. 
Clara, a wealthy widow from Pennsylvania, became the first woman to circle the world in an airplane as a passenger; the only woman to fly on the Pan Am Clipper; and the first woman to buy a ticket and fly across the Atlantic on a Graf Zeppelin in 1928. 
She also became acquainted with female aviators, including Amelia Earhart. Overall, Clara logged more than 150,000 maiden-voyage miles in airplanes.
"The flame that kept her passion alive until her death in 1971 was lit in a seaplane ride Clara took off the shores of America's Seaplane City in 1914, just four years after the seaplane was invented in France," says Tavares City Administrator John Drury. 
The McDermott Library at the University of Texas holds most of Clara's memorabilia related to aviation.