South Lake High School Football Johens Misere & Jesse Barker Jr. Impress at UCF Football Camp!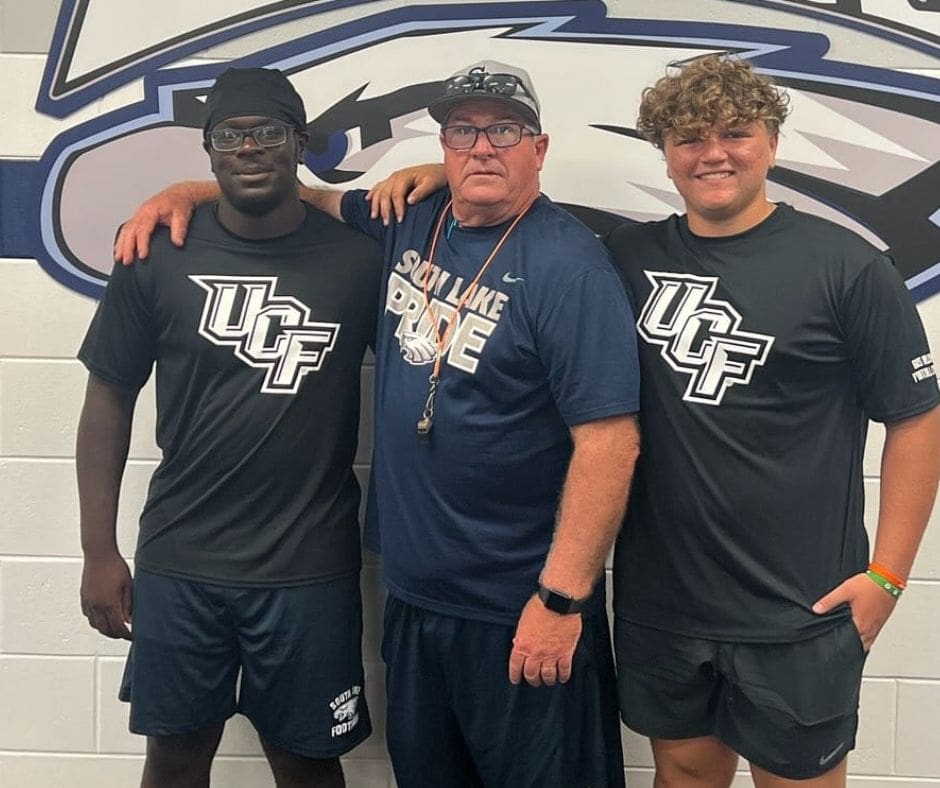 South Lake High School Football Johens Misere & Jesse Barker Jr. Impress at UCF Football Camp!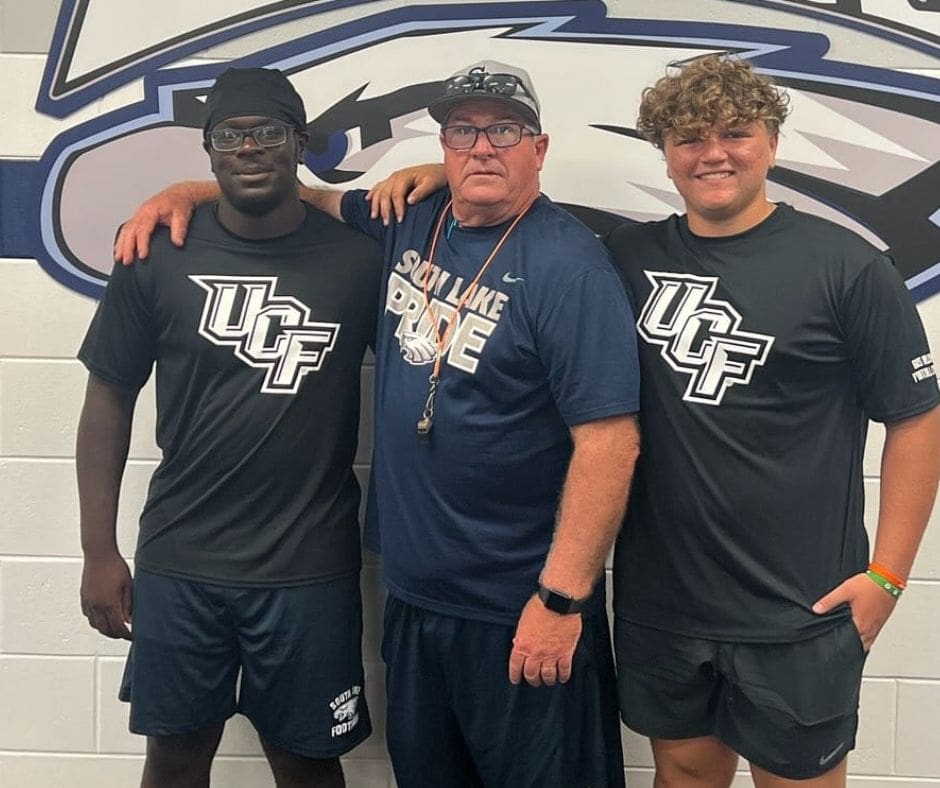 South Lake High School represents at the UCF Football camp as both Johens Misere and Jesse Barker Jr. were in the top 5 of the Final Five for the camp! Often times Offensive Lineman and Linebackers don't get the credit they deserve. The big men are a huge reason for a teams success. Without them the running backs and quarterbacks don't have the ability to make plays happen. That's why it's so important to highlight these players. They deserve just as much praise as the rest of the team and two Eagles players really impressed at the UCF Football camp!
Johens Misere is the Junior Outside Linebacker for the Eagles. He has impressed many and continues to improve year after year. The 6"0 225lb Junior will be a force to be reckoned with this year. He continues to pack on muscle weight and we will see what South Lake is able to do this year. It's no story that South Lake Struggled last year offensively and especially defensively. The team went 0-10 last year and have not won a game since November 4th 2021 when they beat East Ridge 42-0. This team hopes to change that this year.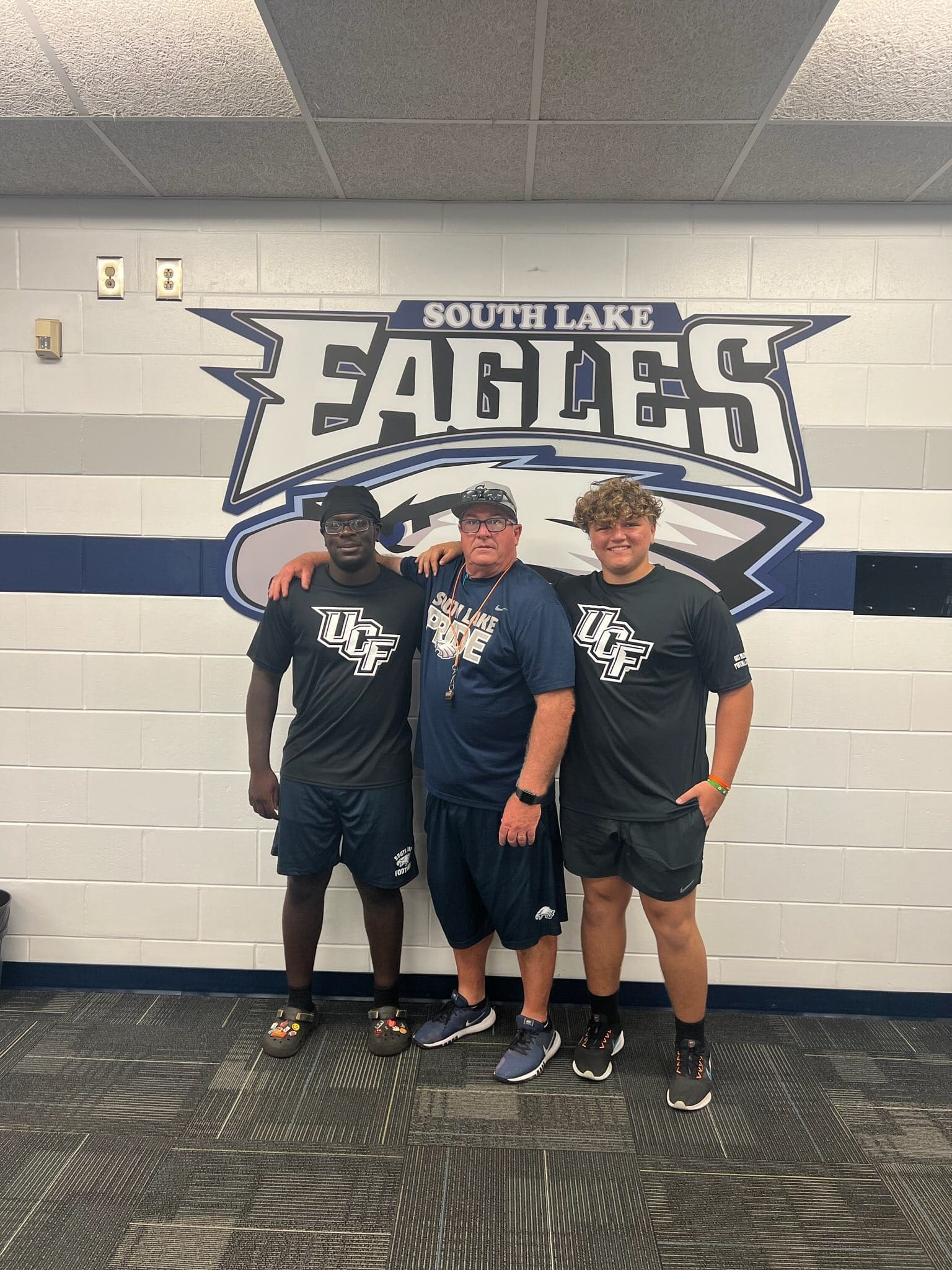 Also a shout out to a young up and coming Offensive Lineman Jessee Barker Jr. He plays Center, Guard and Defensive Tackle. Barker Jr. is a verstile player which will bode well for him in the coming years. He is still very young and has a lot to learn but he continues to mature. He was rated in teh Final Five for the UCF Football camp.
The offensive line did have many struggles last year for South Lake. The line should look better this year. Both players continue to improve in their respective positions. South Lake has their first football game in just about 2 months when they take on Matanzas August 25th at 7pm at home.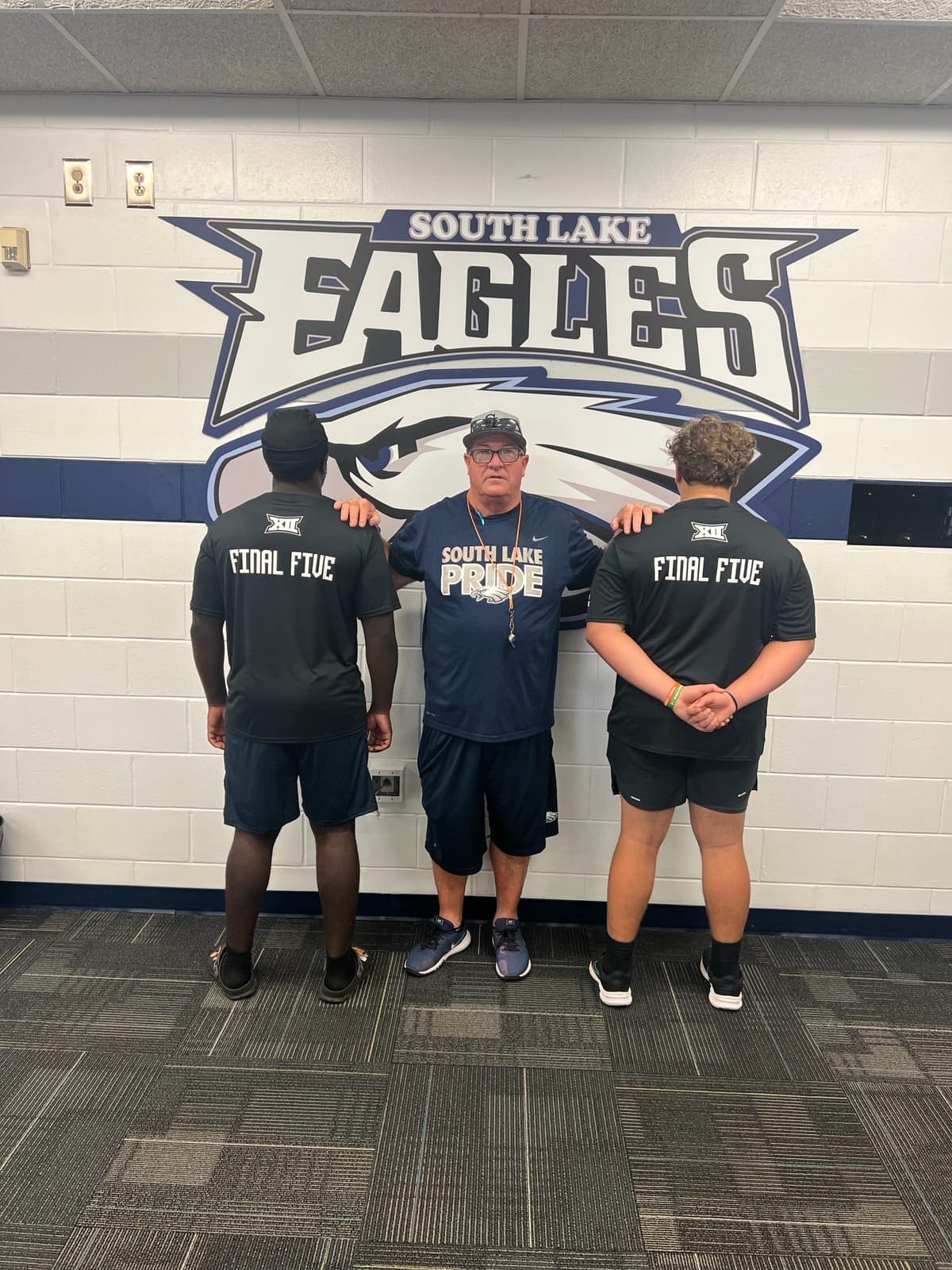 Can South Lake end their losing streak and win some football games this year? We certainly hope so! Look for Johens Misere and Jesse Barker Jr. to be a part of the action this year! Congratulations to both athletes. We can't wait for Friday Night Lights 2023!
Photos Provided By:
South Lake High School
Kyle Coppola was born in Newton, Massachusetts and received his Bachelor of Fine Arts in Communications from Curry College in 2016. After traveling to Florida on a family vacation, he decided he could not get enough of the warm weather and made the move from snowy Massachusetts to central Florida 8 years ago.
For the last decade Kyle has gained valuable experience in social media content creation, marketing and sales, writing, video production, sports announcing and even broadcasting for local radio stations, such as FM 102.9 in The Villages and FM 91.5 in Massachusetts. Every year he volunteers at The Villages Charter High School as a play-by-play sports announcer for the football games as well as a public address announcer for the basketball games, including the annual Battle at The Villages Tournament.
Outside the office Kyle is a husband and father to two beautiful girls along with their cat. In his spare time he likes to spend time with his family, travel, play golf and swim. He is also a huge sports junkie and even bigger motorsports fan and loves to attend racing events when he can.
Share This Story!