South Sumter Football Ty Kadur Is Our Student Athlete of The Month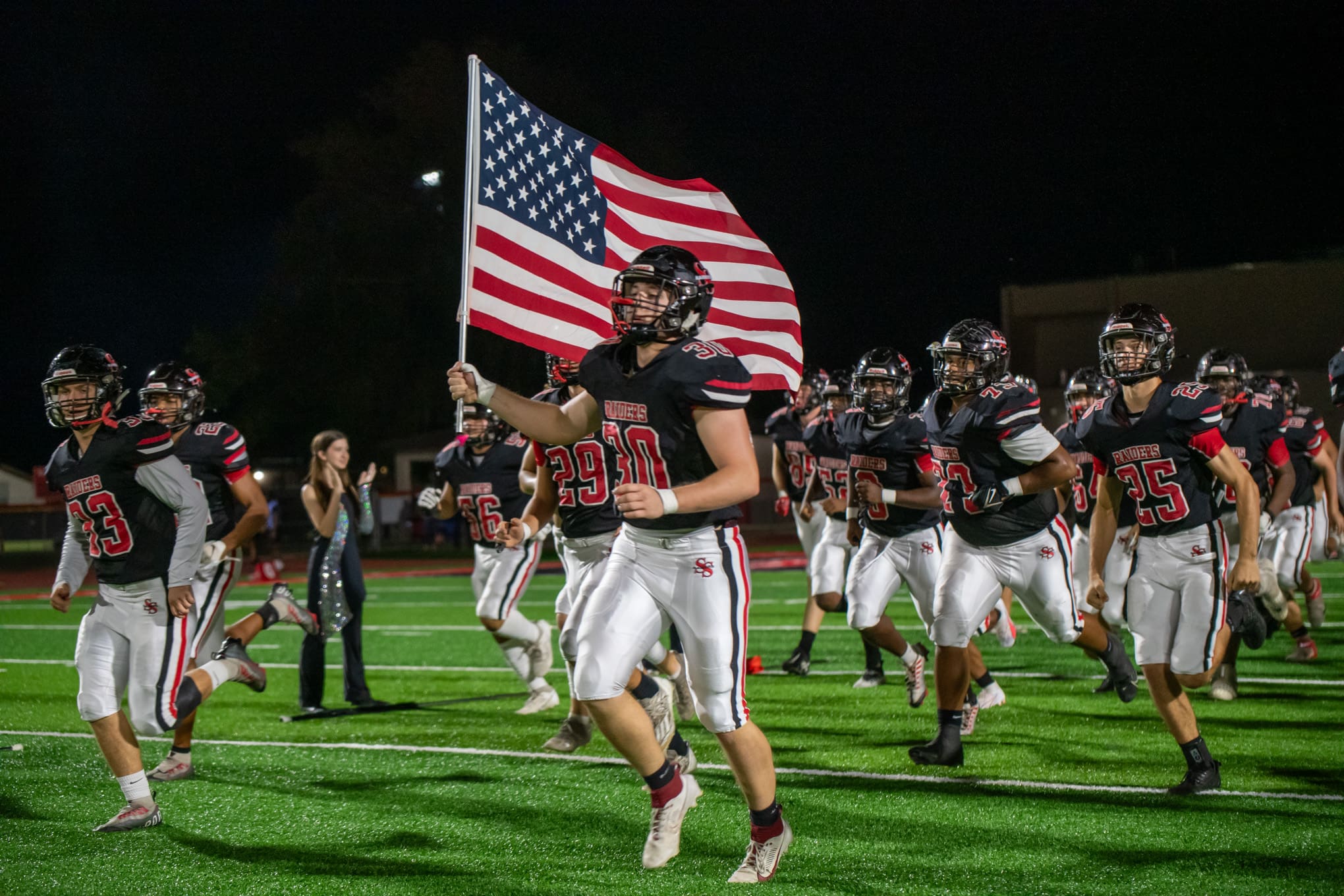 South Sumter High School boasts a standout student-athlete in Ty Kadur, #30, a senior who has not only dominated on the football field but has also maintained an extraordinary 5.0 GPA throughout his high school career. In a remarkable display of academic and athletic prowess, Kadur has never received a grade of a B in his life, setting himself apart as a paragon of achievement in both the classroom and on the gridiron.
Primarily a force on the defensive side of the ball for the Raiders, Kadur plays both defensive end and linebacker positions. This season, he has been instrumental in the team's success, tallying an impressive 49 tackles, including an outstanding 15 tackles for a loss. His impact doesn't stop there; Kadur has also secured a team-leading 8 sacks, demonstrating his ability as a formidable defensive player.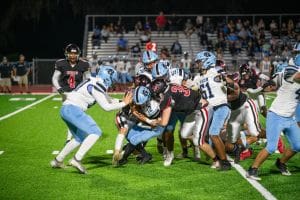 Standing at 6'0″ and weighing 200 lbs, Kadur's physical presence is matched only by his academic achievements. Described as an excellent athlete with a dedication to his studies, Kadur is a true embodiment of the term "student-athlete." His commitment to both domains of his life reflects a rare and commendable balance that has garnered respect not only from his peers but also from the wider community.
Beyond the football field, Kadur showcases his strength and determination as a weightlifter for South Sumter. Earlier this year Kadur clinched the regional championships in 2023 for both Olympic and Traditional Weightlifting categories, further solidifying his status as a multi-talented athlete.
As Kadur's senior year progresses, his achievements continue to inspire his teammates, classmates, and community members alike. South Sumter High School is undoubtedly proud to have Ty Kadur represent them as one of the best student-athletes in the area, leaving an indelible mark on both academic and athletic fronts.
Photo Credit – Joe Ott and Twitter
Kyle Coppola was born in Newton, Massachusetts and received his Bachelor of Fine Arts in Communications from Curry College in 2016. After traveling to Florida on a family vacation, he decided he could not get enough of the warm weather and made the move from snowy Massachusetts to central Florida 8 years ago.
For the last decade Kyle has gained valuable experience in social media content creation, marketing and sales, writing, video production, sports announcing and even broadcasting for local radio stations, such as FM 102.9 in The Villages and FM 91.5 in Massachusetts. Every year he volunteers at The Villages Charter High School as a play-by-play sports announcer for the football games as well as a public address announcer for the basketball games, including the annual Battle at The Villages Tournament.
Outside the office Kyle is a husband and father to two beautiful girls along with their cat. In his spare time he likes to spend time with his family, travel, play golf and swim. He is also a huge sports junkie and even bigger motorsports fan and loves to attend racing events when he can.
Share This Story!