South Sumter High Football Coach Ty Lawrence Hosts Keanu Neal Football Camp!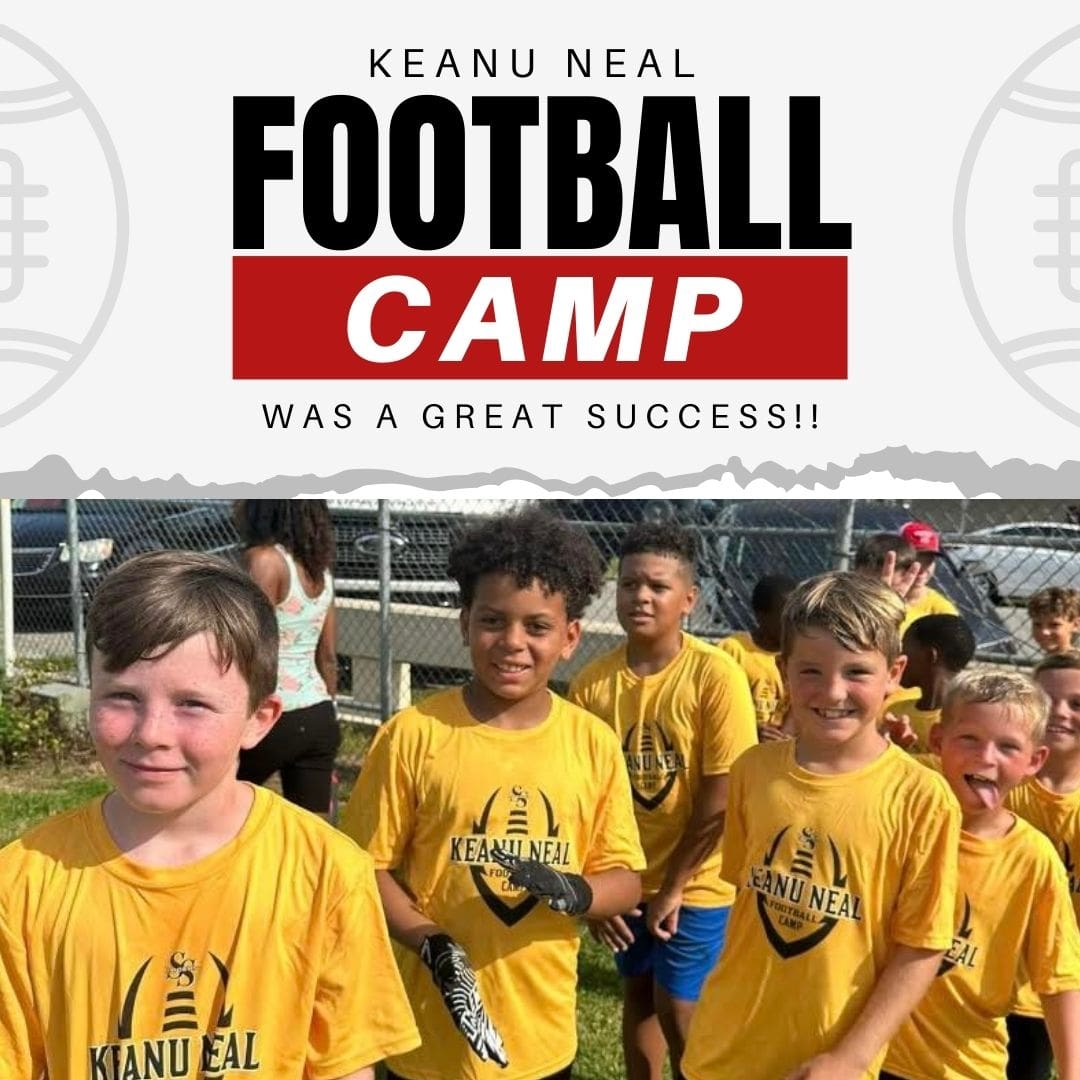 South Sumter High Football Coach Ty Lawrence Hosts Keanu Neal Football Camp!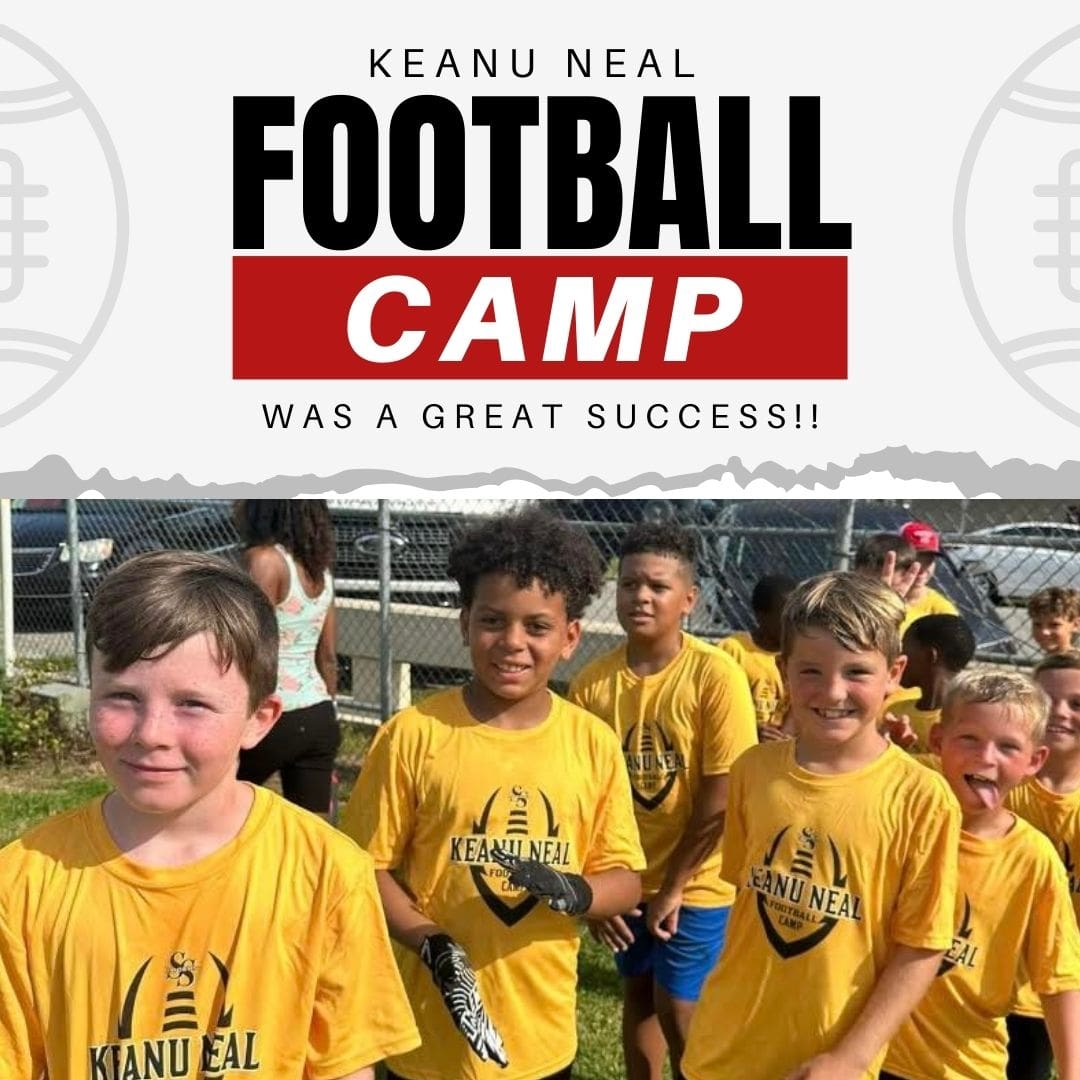 This past weekend South Sumter Wolfpack Football hosted the Keanu Neal Football Camp in Bushnell, Florida. For those that don't know Keanu Neal, he is one of the best athletes to come out of South Sumter High School. Neal plays in the NFL for the Pittsburgh Steelers. He played at University of Florida from 2013-2015 and was drafted by the Atlanta Falcons with the 17th pick of the 1st during the 2016 NFL Draft.
Neal went on to play in Super Bowl LI against the New England Patriots where he had 13 tackles with nine of them solo. The New England Patriots would go on to win the game in stunning fashion but Keanu Neal has had a great career. He also is heavily involved in giving back to the community.
Over the course of his nearly 8 year career, Neal has amassed 473 tackles, 8 forced fumbles, 4 fumble recovers, 3 interceptions, was voted to the NFL Pro Bowl in 2017 and was a PFWA All-Team Rookie in 2016. That success has allowed Neal to give back the game he loves to young children in the community. The South Sumter Wolfpack are the youth football program in the area. This developmental ladder has helped young students fine tune their skills by the time they reach High School. The results have been nothing short of spectacular with South Sumter High coming into 2023 off an undefeated 2022 regular season.
The kids learned how to engage contact correctly with other players, learn techniques on how to block, cut and defend against a pass. They also got to test out their speed and agility. The entire event was a ton of fun for everyone in attendance. All the kids got to learn and it's so great to see members of the community give back to these kids.
Who knows there could be a future Keanu Neal who could be drafted to the NFL one day. We have to give a huge shoutout to coach Ty Lawrence, all the former Alumni and volunteers that made it happen. South Sumter's school motto is TRADITION NEVER GRADUATES. We are thrilled to see that motto in action.
We are excited about the upcoming South Sumter Football Season. The Raiders went undefeated last year and are looking to hit the ground running in just over one month as the season kicks off in mid August.
Thank you Keanu Neal for giving back to our children in our community! We wish for a healthy and successful season for the new Pittsburgh Steeler! We also hope that South Sumter can continue their dominance this year!
Kyle Coppola was born in Newton, Massachusetts and received his Bachelor of Fine Arts in Communications from Curry College in 2016. After traveling to Florida on a family vacation, he decided he could not get enough of the warm weather and made the move from snowy Massachusetts to central Florida 8 years ago.
For the last decade Kyle has gained valuable experience in social media content creation, marketing and sales, writing, video production, sports announcing and even broadcasting for local radio stations, such as FM 102.9 in The Villages and FM 91.5 in Massachusetts. Every year he volunteers at The Villages Charter High School as a play-by-play sports announcer for the football games as well as a public address announcer for the basketball games, including the annual Battle at The Villages Tournament.
Outside the office Kyle is a husband and father to two beautiful girls along with their cat. In his spare time he likes to spend time with his family, travel, play golf and swim. He is also a huge sports junkie and even bigger motorsports fan and loves to attend racing events when he can.
Share This Story!