South Sumter High School's Keanu Neal Makes Game Saving Tackle for Bucs!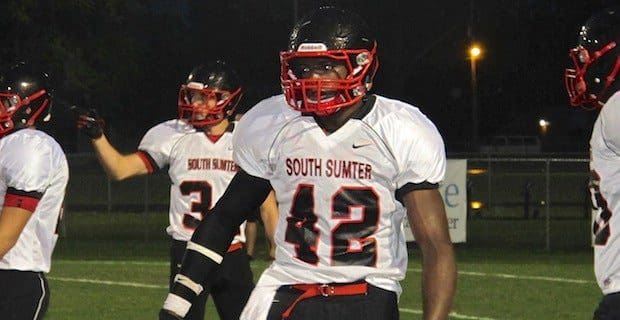 South Sumter High School's Keanu Neal Makes Game Saving Tackle for Bucs!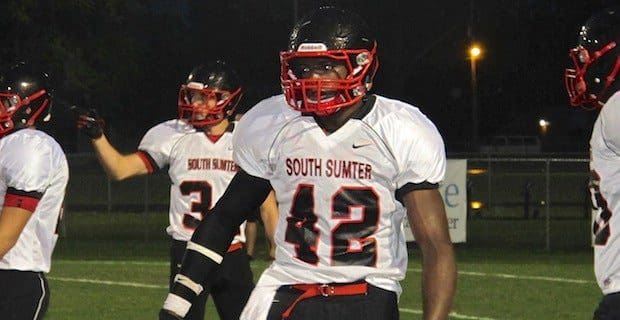 Tampa Bay Buccaneers Safety #22 Keanu Neal made a season saving tackle!
If I had to bet, most people don't realize that a game saving tackle made in Monday Night's Football game between The Buccaneers and The Saints had a lot of local flavor going for it! Keanu Neal played High School Football at South Sumter High School in Bushnell and he had an incredible night that people are still talking about!
It was deep in the 4th Quarter and The Buccaneers found themselves down by a score of 16-3. Tom Brady had just lead the Bucs down the field to come within 1 score of potentially taking the lead. Keanu Neal who went to high school at South Sumter in Bushnell was not going to deny the Bucs the win.
As Tampa came out on defense the game came down to one pivotal play that would change the course of not only the game but the season and possibly save a coach his job! It was third down with Tampa running low on timeouts. They only had 1 timeout remaining and if The Saints got only one more first down it would have iced the game. Into the game of course comes the most versatile player in the NFL Taysom Hill.
Hill can play QB but he is also listed as the teams Tight End, Wide Receiver, Running Back, Full Back, Waterboy and Equipment Manager.. Well the last two aren't true but as you can tell Hill is quite the player and stopping him is no easy feat whenever he takes the field. He already had 1 touchdown that night but Keanu Neal had his number on this particular occasion.
As Andy Dalton, the QB of the Saints backed up to pass, he spotted old reliable #7 streaming downfield. Dalton picked his target and threw the ball. It was the perfect throw and everything that could have went right did. Taysom Hill caught the ball but his world was literally about to be rocked. From out of nowhere Keanu Neal came in and leveled a devastating blow to Hill right where the ball was located. Neal hit Hill with so much force it knocked the ball loose for an incompletion. That hit forced the Saints to punt the ball back to the Bucs and you can pretty much tell where this was going.
Who punts the ball back to Tom Brady with over a minute left? Well…. The Saints did and boy did Tom Brady show why he was the GOAT! The Bucs came down and won the game with a Rachaad White Touchdown. Now this one hit by Neal completely changed how things could have gone. Had Neal not made that play The Saints would likely have won the game, Tampa would have been largely in shambles and making the playoffs would have been much more of a challenge and Tampa Coach Todd Bowles who many in the stands were shouting to be fired in the stands when he decided to punt down two scores with 7 minutes left in the game, likely would have been on the chopping block.
Neal began his career playing for as a Linebacker for South Sumter before switching over to Safety. As a Junior he tallied 151 tackles and 4 interceptions one of which he returned for a 20 yard touchdown. He also forced four fumbles. As a Senior he had 70 tackles and another four interceptions. All of this lead to The Florida Gators catching glimpses of his abilities and they offered him a free scholarship.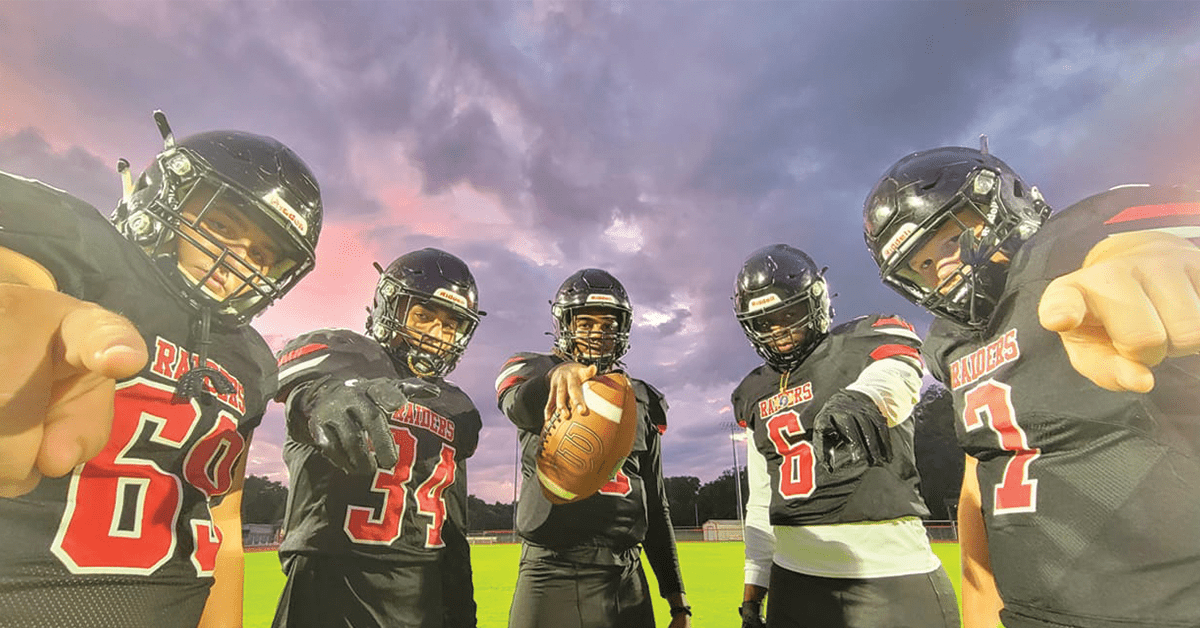 Neal played for the Gators from 2013-2015 and during that time he was a wrecking ball out on the field. His Junior season at Florida saw Neal post 96 tackles and at this point he had more than enough scouts looking at him and Neal elected to enter the 2016 draft. Neal was selected by The Atlanta Falcons in the 2016 NFL draft with the 17th overall pick. Neal spent his first four seasons with The Falcons and his rookie year he went to The Super Bowl. That Super Bowl just so happened to be the largest defensive collapse in history as The New England Patriots somehow came back and won the game but thats a story for another day. Neal had 13 tackles in that game and 9 solo tackles. Not bad for your first rookie season to make the Super Bowl!
Neal went onto have another successful season in 2017 before an ACL tear in 2018 ended his season. However Neal is an incredible athlete and has always been a hard worker. He battled his way back from the injury where he started once again for the falcons but once again would deal with another injury this time a torn Achilles tendon. What a tumultuous few years it was for Neal but he would not be denied.
Neal signed with the Dallas Cowboys in 2021 for a one year deal before signing a one year contract with The Tampa Bay Buccaneers on April 6th of this year. The move to Tampa Bay brought Neal back home to Florida. It was the first time he would be playing full time in the state since 2016 and Neal now appears fully healthy thankfully.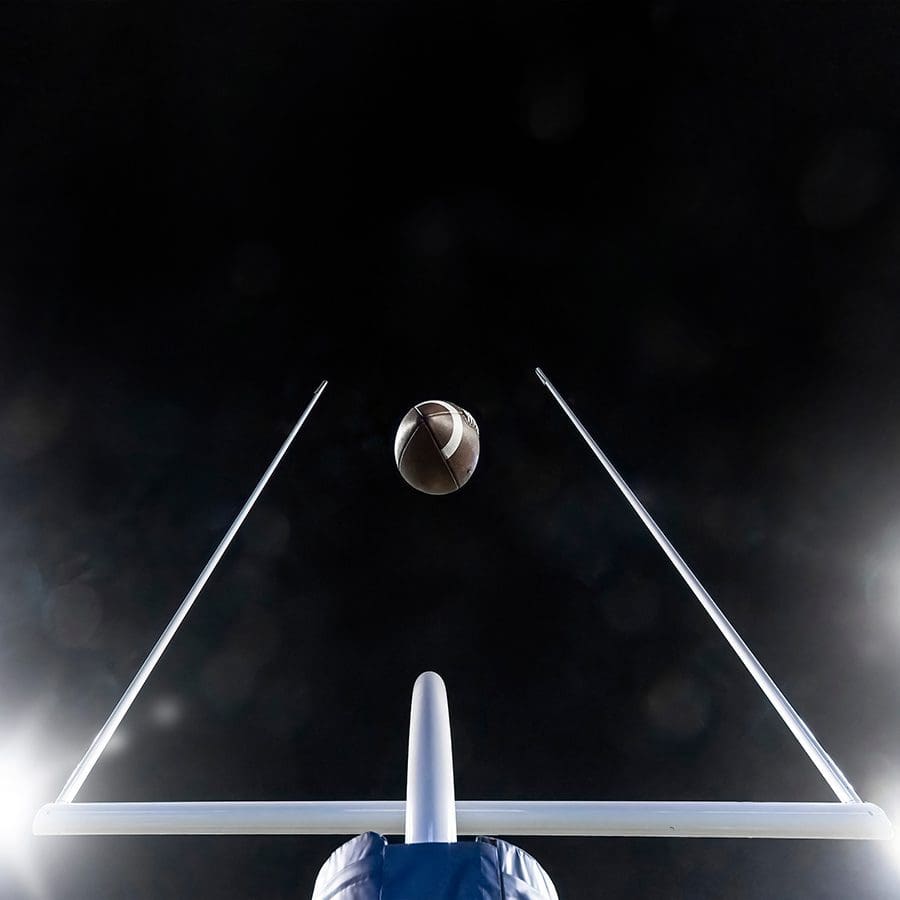 Keanu Neal is a massive success story. That kid from Bushnell has made others look up to him. If you ask many people where Bushnell is they would look around and say… There's a town called Bushnell? Unless you live in Florida you likely have never heard of Bushnell. The town is beautiful and although it might be a slower pace of life, the city is growing and that is affording people the opportunity to work in the area. It is also allowing the athletics program to flourish as many athletes want to play for South Sumter in fact the Raiders were 1 win away from the state semi finals this season and also had an undefeated regular season!
We are so thrilled that Keanu Neal is back in the national spotlight. He has had such a difficult road the last few years and although its been filled with twists and turns he turned back the clock during that hit Monday night. That was a vintage Keanu Neal hit and we couldn't be more happy to see it!
We hope to see the Bucs make the playoffs and we hope Keanu Neal gets another shot at a title run!
Pictures Provided By –
Getty Images
Tampa Bay Times
Gators Wire
USA Today
247 Sports
Gator Country
Fox 8
Kyle Coppola was born in Newton, Massachusetts and received his Bachelor of Fine Arts in Communications from Curry College in 2016. After traveling to Florida on a family vacation, he decided he could not get enough of the warm weather and made the move from snowy Massachusetts to central Florida 8 years ago.
For the last decade Kyle has gained valuable experience in social media content creation, marketing and sales, writing, video production, sports announcing and even broadcasting for local radio stations, such as FM 102.9 in The Villages and FM 91.5 in Massachusetts. Every year he volunteers at The Villages Charter High School as a play-by-play sports announcer for the football games as well as a public address announcer for the basketball games, including the annual Battle at The Villages Tournament.
Outside the office Kyle is a husband and father to two beautiful girls along with their cat. In his spare time he likes to spend time with his family, travel, play golf and swim. He is also a huge sports junkie and even bigger motorsports fan and loves to attend racing events when he can.
Share This Story!