SpaceX Falcon 9 Heavy Launch April 18th @ 7:36pm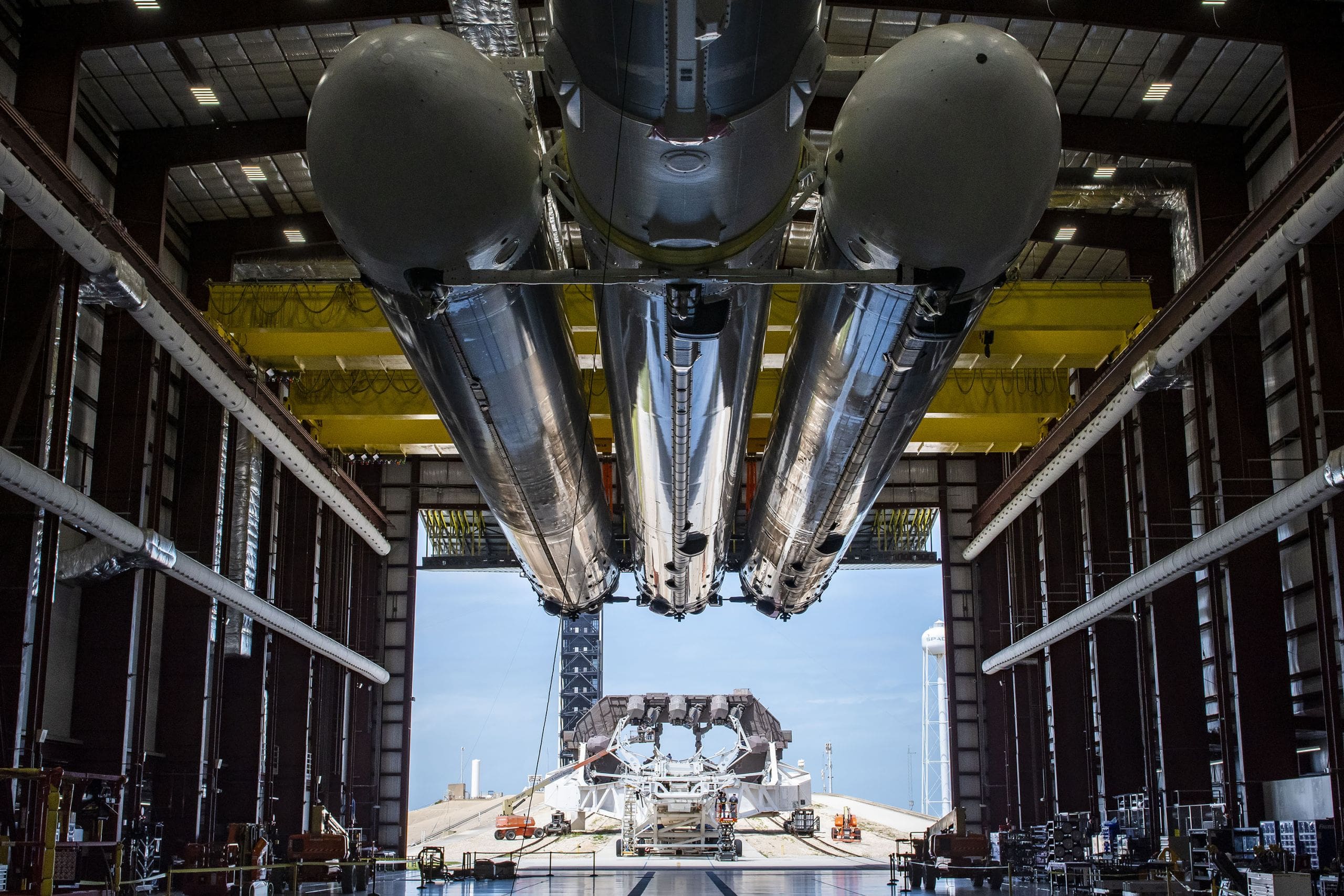 One of the most powerful rockets in the world will blast off from The Kennedy Space Center next Tuesday April 18th. The Falcon Heavy is comprised of 3 falcon 9 rocket 1st stage boosters strapped together. That means there will be 27 Merlin engines ready to ignite as each falcon rocket has 9 engines strapped to the bottom of it. Unlike previous Falcon Heavy Missions all three first stages will crash into the Atlantic Ocean and will not be recovered.
The mission will launch the ViaSat 3 which is labeled as Americas broadband communications satellite. ViaSat 3 is the first of at least three new Boeing-built geostationary satellites for ViaSat. A small communications satellite named Arcturus will also launch as a secondary payload for Astranis. The new satellites will help continue America's broadband connection. Geostationary orbit is beyond low earth orbit known as LEO. GTO is a high elliptical earth orbit with an apogee of a little over 26,000 miles above sea level. Satellites that are destined for a Geosynchronous orbit or Geostationary orbit will almost always be put into GTO. Eventually the satellites will use their own fuel and thrusters to move into the proper orbit once detached from the upper stage.
Will Space X Recover The Boosters?
The Falcon Heavy is partially reusable. The two side boosters usually return to Cape Canaveral Air Force Base and touch down at Landing Zone 1 & 2. However for this mission all boosters will use up every last bit of fuel to get the satellites to their target destination without having to use the satellites fuel to do so. This will increase the life of both satellites. Unfortunately all three boosters will be destroyed when they crash into the Athletic Ocean. This is the first time the Falcon Heavy will be flown in this configuration. This is one of the largest payloads ever put into orbit by SpaceX. The heavy weight means that the boosters need every last bit of fuel possible.
Keep your eyes out for some beautiful sights
As the rocket gets higher into the sky after liftoff keep your eyes out for some beautiful sights as the plume of the rocket should be visible. Although it will be dark here on the ground, once the rocket reaches a certain altitude the sun should be shining on the rocket creating an incredible plume that will look massive. The plume is from the fuel the rocket is burning which RP1 Kerosene and Liquid Oxygen known as LOX. If the weather is clear this should be a great photo opportunity that you won't want to miss.
Kyle Coppola was born in Newton, Massachusetts and received his Bachelor of Fine Arts in Communications from Curry College in 2016. After traveling to Florida on a family vacation, he decided he could not get enough of the warm weather and made the move from snowy Massachusetts to central Florida 8 years ago.
For the last decade Kyle has gained valuable experience in social media content creation, marketing and sales, writing, video production, sports announcing and even broadcasting for local radio stations, such as FM 102.9 in The Villages and FM 91.5 in Massachusetts. Every year he volunteers at The Villages Charter High School as a play-by-play sports announcer for the football games as well as a public address announcer for the basketball games, including the annual Battle at The Villages Tournament.
Outside the office Kyle is a husband and father to two beautiful girls along with their cat. In his spare time he likes to spend time with his family, travel, play golf and swim. He is also a huge sports junkie and even bigger motorsports fan and loves to attend racing events when he can.
Share This Story!