Spirits: Cheers to the protectors!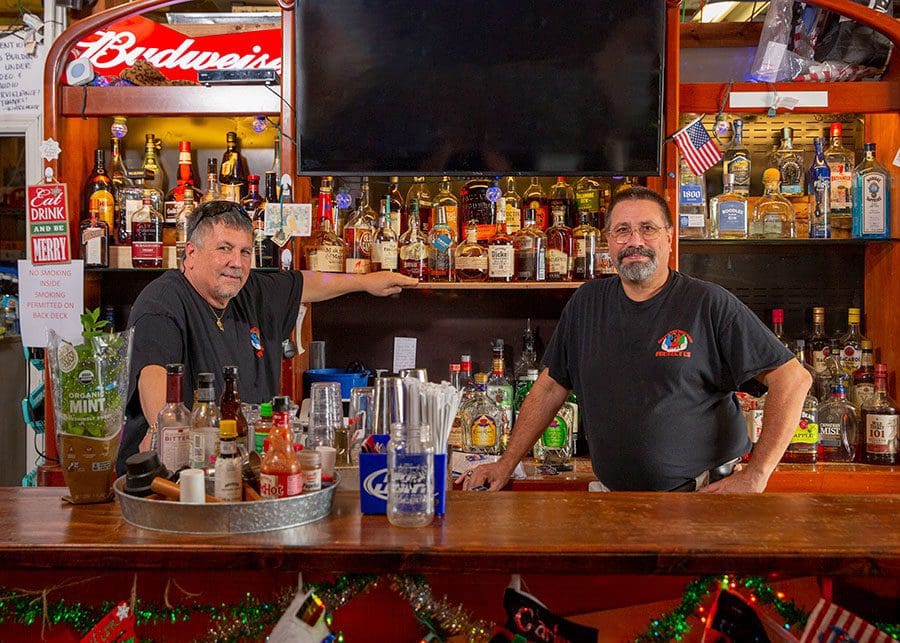 A former 1942 Leesburg furniture warehouse now turned social club, offers drinks, food and fun—all to benefit veterans and first responders.
Photos: Nicole Hamel
There's a place at 312 2nd Street in Leesburg John Sokol calls one of the area's best-kept secrets, but he's looking to change that.
After all, "The Warehouse" – officially the Warehouse Social Club of the Military Fire Police Association (MFPSA), the 501c3 that operates it – not only offers a full bar, delicious food, top-notch entertainment, and dancing, but it supports a great cause.
 "The money we bring in, the whole foundation of what we do, goes back to support local fire departments, police and veterans' organizations," says John, who recently retired as the executive director of the MFPSA board.
John, also a firefighter with Umatilla FD and owner of Chicago Fire Brewery and Tap Room, located about a block away, says he purchased the 3,200 square foot building that houses the Warehouse for the offices, but didn't want to waste the rest of the space.
He began thinking of what to use if for, and after contacting Johnny Nave, a friend, and retired police officer he was interested in collaborating with, the perfect idea came to him. 
"At the time, we were with a motorcycle organization that instead of being about one cause, kind of encompassed military, fire and police altogether, so I thought, 'Why couldn't we do that with a bar?'" John recalls.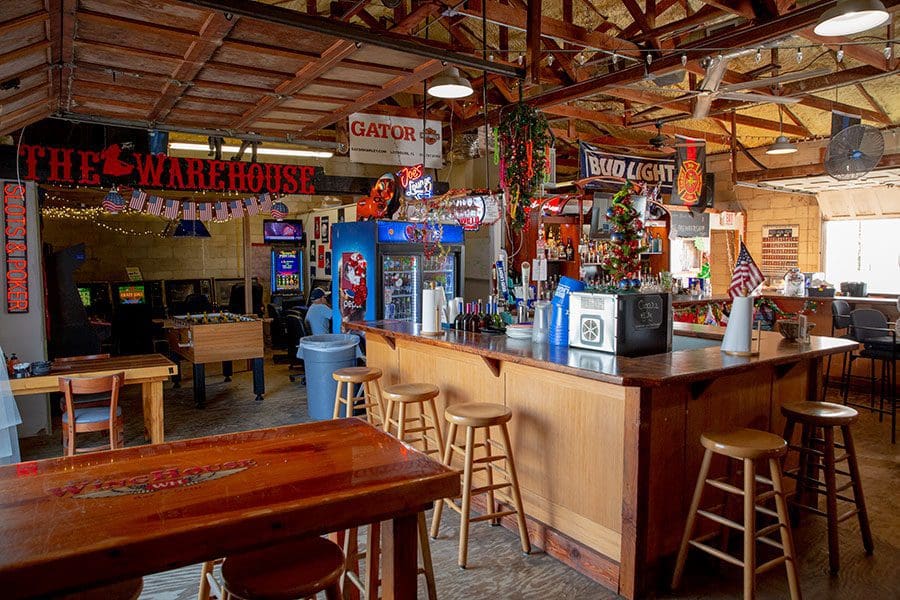 Shortly after that, the two presented their idea to city officials and were granted a temporary permit literally as Bikefest was setting up in 2019.
After a successful weekend, the two continued renovations and on July 4th that year, officially opened the doors to The Warehouse, and today, are still accepting members.
"Usually, people sign up right away. They like and understand the concept, but really, the only reason we have to have the membership is because like a VFW or an AMVETS, we are considered a private social club and our liquor license is based on that," John says, adding: "To be a member, you have to support your police, your fire fighters and your veterans in your heart. It's pretty simple."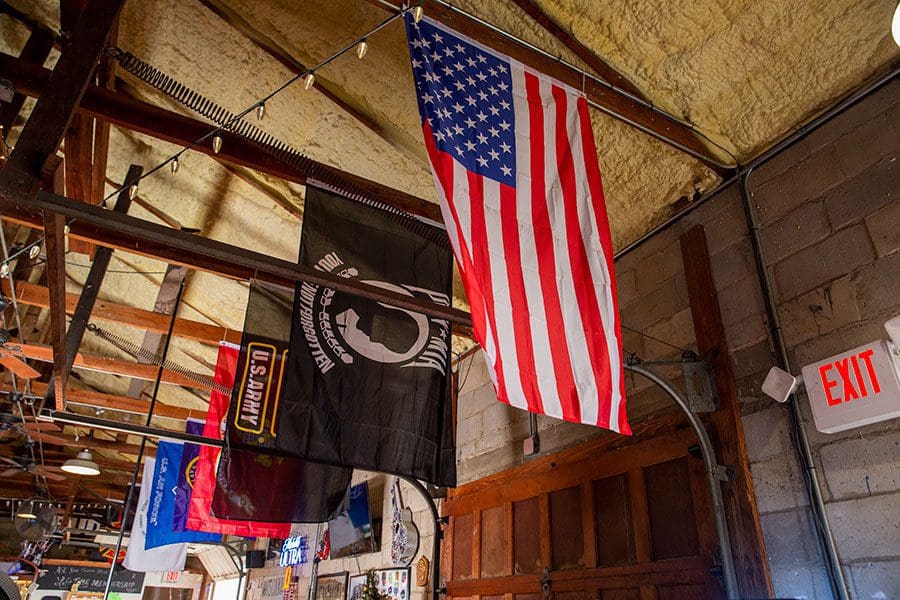 Memberships cost $20 annually. Lifetime memberships, which include a T-shirt, special events throughout the year, and buy-one-get-one (equivalent) drinks, are $100.
The Warehouse's menu describes its food as "Hand-Crafted Home-Style Deliciousness," starting with appetizers like cheese curds with raspberry sauce, hand-cut onion rings, fries, and fried okra, and entrees that include a half-pound hand-pattied burger, pork wings, chicken tenders, an Angus Dog and a Buffalo chicken sandwich. 
As for drinks, Johnny says Warehouse bartenders can literally whip up any drink one can think of asking for. And they offer hard to come by whiskeys.
"Places around here have whiskeys, but they don't have the high-end good stuff, but we do, and we're reasonably priced," John says. 
While there, Style photographer Nicole, fellow writer Theresa and I tried what instantaneously became one of our favorite drinks of all time – a red velvet martini, made with a blend of whipped vodkas and actual red velvet cake mix, served in a round glass accented by a frosted rim with heart sprinkles we found perfect for Valentine's Day.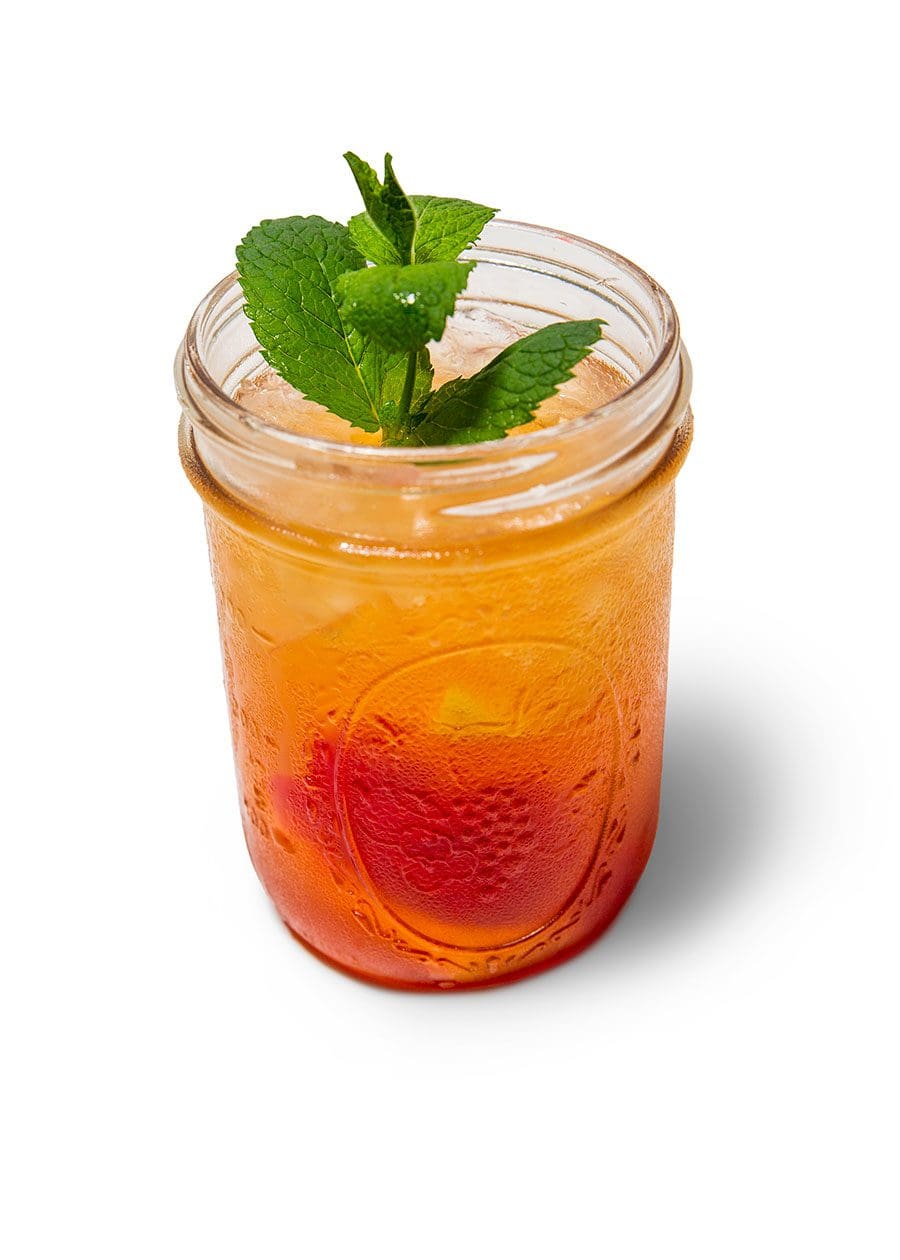 We also enjoyed an oatmeal cookie shot (my request), an old-fashioned, and a White Russian with butterscotch Schnapps and Bailey's.
"Of all the places I've gone and drinks I've tasted, the delicious and beautifully-served red velvet martini is my favorite. I've never had anything like it," says Theresa.
Marine Corps Veteran Joe McClenthen says he is happy to have found The Warehouse.
"The food Is great, and I like that this is a place that fully supports veterans. There is no VFW here in Leesburg, and that's what I belong to up north," he says.
Entertainment-wise, the Warehouse offers an open jam night on Wednesday evenings, karaoke that features a full-blown house sound system with a bass cabinet Thursdays, live entertainment Fridays and Saturdays and more.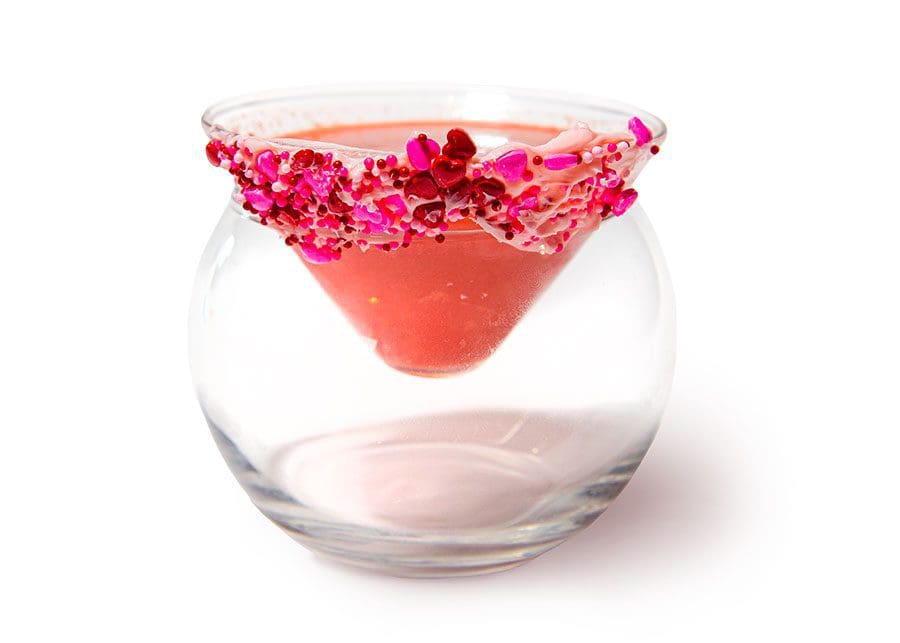 Events to benefit various causes are scattered throughout the year, including an annual Veteran's Day picnic, and a special night for single women on Valentine's Day, where they are treated to dinner, a rose, and the opportunity to bid on tuxedo-clad bachelors available for platonic dates.
Most recently, the Warehouse donated funds to help the Leesburg PD purchase kids' bikes for Christmas, participated in National Night Out, donated towards the construction of housing units for homeless veterans in Umatilla, purchased vouchers for mammograms based off sales of a special drink they dubbed the "Yes, Mamm," and bought cooling chairs for firefighters training at their new Leesburg facility. 
In all, Johnny, says everything they do goes hand in hand with MFPSA's mission: "Supporting those who have protected us past and present."
John says, "When you come in, we're not going to hit you up with anything. Just by coming here and having a nice meal, which you're going to do anyway, having a cocktail, or listening to some of the best entertainment in Lake County, you're supporting us, and you're supporting the community." 
---
The Warehouse Social Club of MFPSA
312 S. 2nd St., Leesburg
Hours: Tue.-Thu. 11 a.m. – 9 p.m;, Fri.-Sat. 11 a.m. – midnight; Sun. 12 p.m. – 8 p.m.; closed Mon. 
For more information call 352-616-1911 or visit The Warehouse Social Club & Eatery on Facebook.
Originally from Nogales, Arizona, Roxanne worked in the customer service industry while writing independently for years. After moving to Florida in 1999, Roxanne eventually switched her career path to focus more on writing and went on to become an award-winning reporter for The Daily Commercial/South Lake Press newspapers for 16 years prior to coming on board with Akers Media as a staff writer in July 2020 – her dream job come true.
Share This Story!