Spirits: Craft beer explosion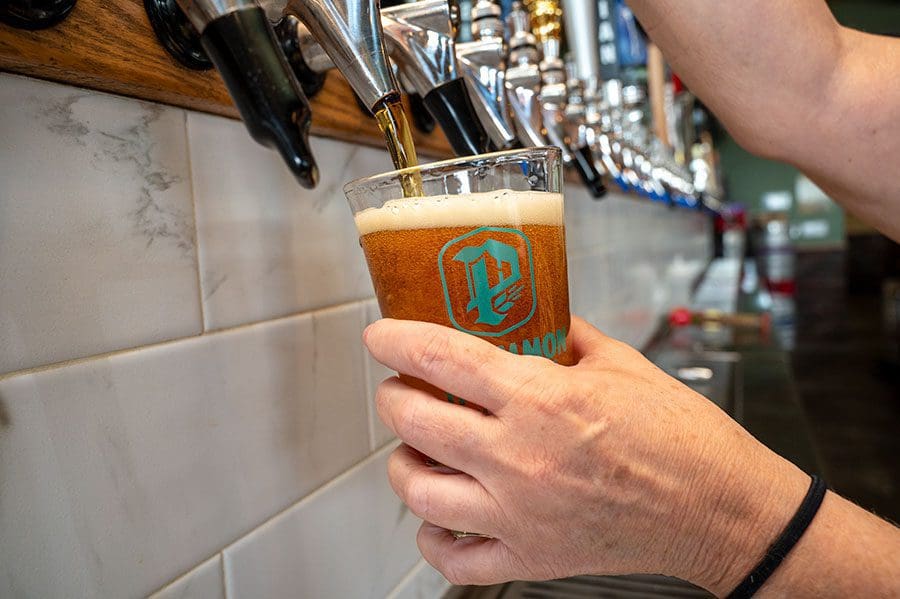 Taphouse Clermont offers wide array of tasty brews (even holiday-flavored beers) and delicious, made-from-scratch eats.
Photos: Cindy Peterson
Charles Good delights seeing customers having a good time at Taphouse Clermont and he doesn't mind if they hang around. "Our business model is not to turn tables every 15 to 20 minutes. We want you to come in, stay awhile, enjoy, and relax. Rushing people out the door is not the kind of place we want to be." 
A group of four women recently visited Taphouse to enjoy margaritas and they stayed for over four hours. "They were socializing, having a grand time, and I loved it," he says. 
Charles opened the business nearly three years ago with his wife Kathy of 33 years, and the Goods and their staff of 13 are pleased to have a core of regulars who savor the different brews on tap, and those who come to Taphouse for lunch, dinner, evening entertainment, or to watch football on the big screens.  
Taphouse's 30-foot-long bar of 100 beer taps is an impressive sight, and it is entertaining reading the names of the wide array of craft beer offerings; many are seasonal favorites worthy of trying. Pumpkin beer, anyone? 
"We recently had a banana coconut cream pie ale that was just amazing," says Charles, adding Taphouse enjoys promoting the Florida craft beer industry. "We'll be transitioning into Christmas beers soon, and we have the Chocolate Manifesto (triple chocolate milk stout) from Canada that I can't keep in here."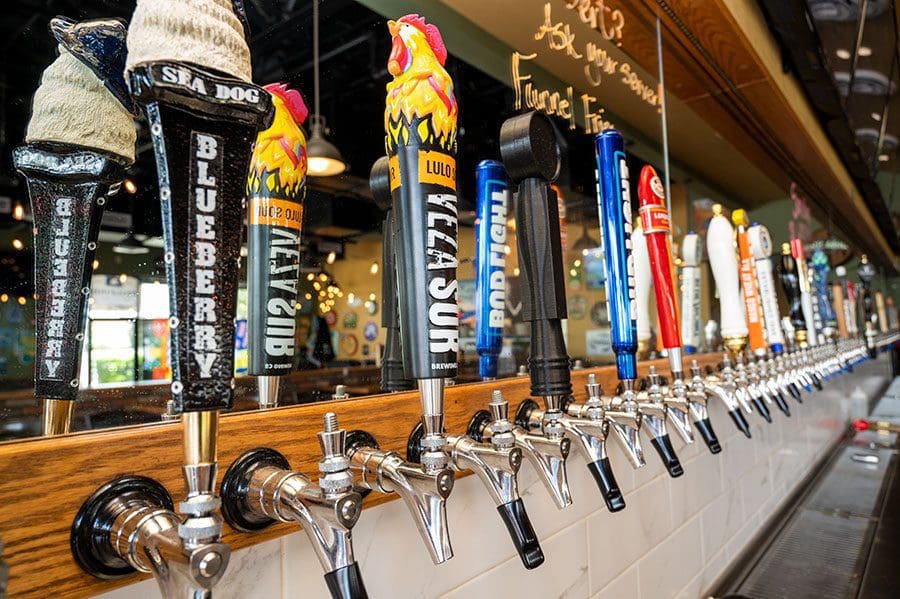 He enjoys seeing customers return for their favorite brews and those who are open to trying something new. 
"There is a craft beer explosion now; there are so many flavors out there to experience. We've got beers with bacon, we've got beers with chocolate, peanut butter, blueberry. There are so many," he says, adding many people wonder if Taphouse is a brewery or a bar. 
"We are neither; we are a restaurant with an added component of craft beer," says Charles, who is pleased to hear raves about Taphouse's made-from-scratch foods, including made-to-order, beer-battered chicken breast strips, cod fish, pickles, onion rings, and more—all made with their beer. 
There are Taphouse's house-made sauces, savory beer cheese, fresh, handmade beef hamburgers and sandwiches like the Brewben featuring shaved corned beef with beer enhanced kraut, Swiss cheese, and Thousand Island dressing, which is Charles' favorite, while Kathy raves over the Bromance, a sandwich of crispy bacon, shredded pork, beer cheese, BBQ sauce, and crispy onions.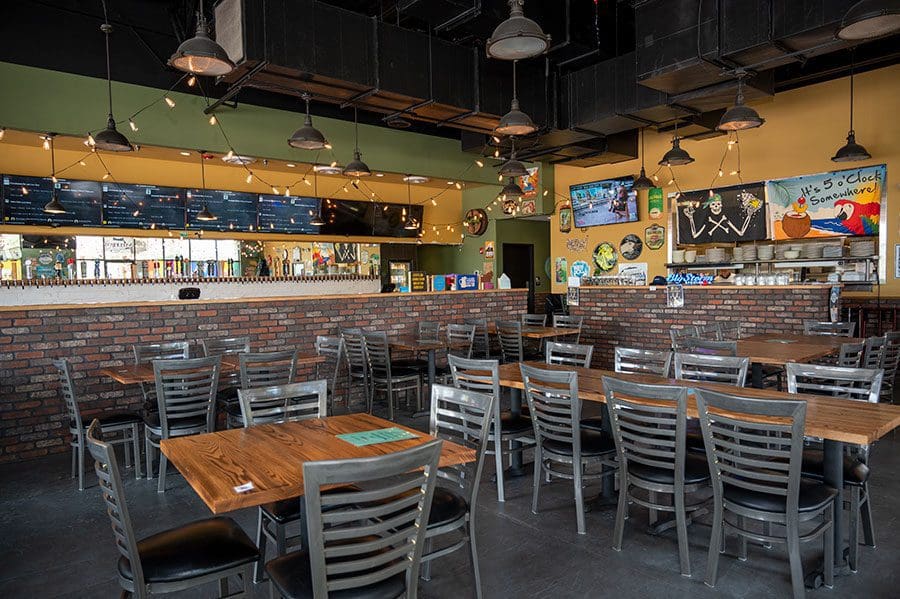 "Part of the joy of experiencing beer is that you also have to have great food to go along with it," says Charles. "I always say we specialize in American pub-style foods, and we have a lot of appetizers on our menu, and the reason for that is for you to come in with your friends and share." 
Sampling tasty bites of food and a few craft beers was Style staffers' mission one recent weekday. We sipped the Avalanche Amber Ale, Apple Pie Hard Cider, Strawberry Orange Mimosa and a Mango Cart, along with lunch of the Crispy Brussels Sprouts appetizer, Romaine Lemon Salad, and Pub Fish and Chips. 
The food was delicious and a delight to enjoy with the craft brews. My colleague Roxanne Brown summed up the aroma and taste of the Apple Pie Hard Cider the best. She said: "As I went to take my first sip, I caught a huge whiff of what my brain thought for a second, was an actual bite of apple pie about to enter my mouth. And even though it wasn't of the baked variety, the cider did have a sweet apple kind of taste that I really enjoyed." 
Style photographer Nicole Hamel favored the Strawberry Orange Mimosa and felt it pairs well with anything on the menu. 
We also enjoyed the Crispy Brussels Sprouts, which were fried, cut in small bites, and tossed with lemon vinaigrette, bacon, and Cotija cheese. Roxanne noted: "This appetizer was so tasty that I switched from a fork to a spoon to get every last bit." 


The Crispy Brussel Sprouts is Taphouse's most popular appetizer. "I've had people threaten me, saying that if I ever took them off the menu, there would be a 'Dateline' episode about the owner of the Taphouse being killed," Charles says, grinning. 
The Taphouse is a place where people can enjoy happy hour from 3 to 6 p.m. Wednesday to Fridays, and live music, which is featured on Saturday nights. To learn of menu offerings and upcoming activities, visit thetaphouseclermont.com. 
---
Taphouse Clermont
2507 U. S. Highway 27, Clermont
Hours: Noon to 10 p.m. Wednesday; noon to 9 p.m. Thursday; noon to 11 p.m. Friday and Saturday; noon to 11 p.m. Sunday; closed on Monday and Tuesday.
Call 352.988.5795 or the taphouseclermont.com
Originally from Anderson, Ind., Theresa worked for The Herald-Bulletin for many years. After experiencing a winter with 53 inches of snow, her late husband asked her to get a job in Florida, and they headed south. Well known in the area, Theresa worked with The Daily Sun and The Daily Commercial prior to joining Akers.
Share This Story!