Spirits: Mad for margaritas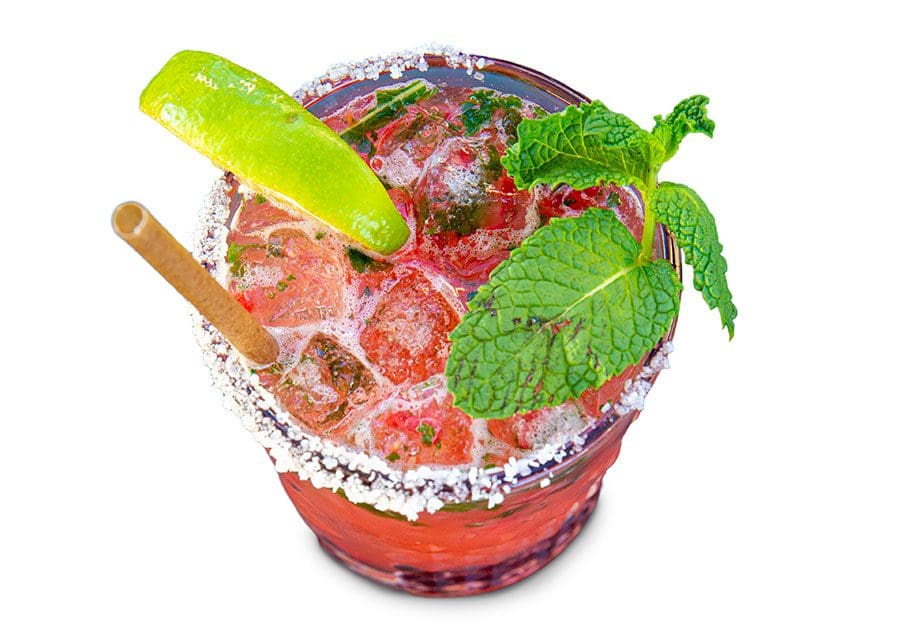 A popular Mexican restaurant in Clermont decided to take the party outside with a recently planted Margarita Garden.
Photos: Nicole Hamel
The words "Don't drink the water, Drink Tequila," are very colorfully and brightly lit on a sign attached to a greenery selfie wall inside the main dining area, and right next to the bar, at Pepe's Cantina Mexican Grill  in downtown Clermont.
To help, the restaurant offers many ways to do just that, with shots and beautifully prepared margaritas in what seems like every brand, style, and flavor imaginable.
Classic Margaritas like strawberry, mango, guava, passion fruit, or watermelon, are served frozen or on the rocks, and more unique flavors include the Watermelon Tajin, Spicy Pineapple, Jalapeno, Avocado, Altos Raspberry Mint, and many more.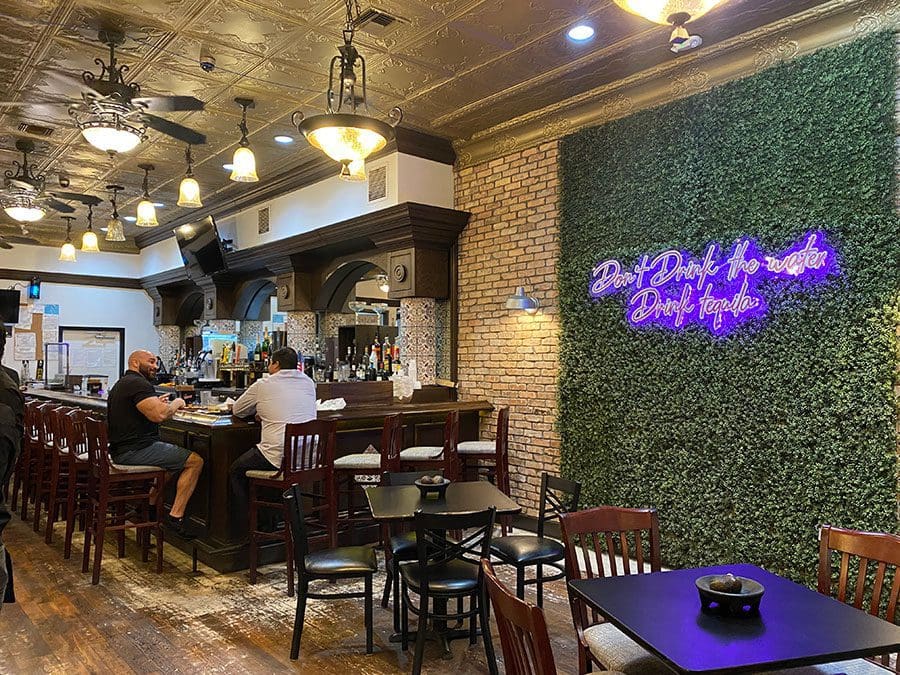 Additionally, a special section on the menu is reserved solely for Upside-Down Margaritas, meaning the Margarita is served with a beer, hard seltzer or Topo Chico placed upside down into the glass, and another for tequila shots like Altos, Patron, Teremana, Casamigos Silvers and premium selections like Vocan Cristalino, Casa Dragones Anejo, Avion, and more.
Pepe's General Manager Daniela Angula says no matter what people order they should prepare their tastebuds.  
"Our Margaritas are special because we don't use standard sour mixes in any of our specialty flavors, because sometimes it makes them taste artificial. Instead, we make our own, and we use fresh-squeezed lime juice, like a flavor upgrade," Daniela says, explaining that they also use fresh flowers and fruit garnishes to make each glass look as beautiful as possible, because, she adds: "Si se ven ricos, se saven ricos," which in English means, 'If they look delicious, they taste delicious.'  
Additionally, there are plenty of options where people can raise their glasses for a toast; including at the bar, at one's table with lunch or dinner, and most recently, in the Margarita Garden, located literally in Pepe's backyard – or back patio.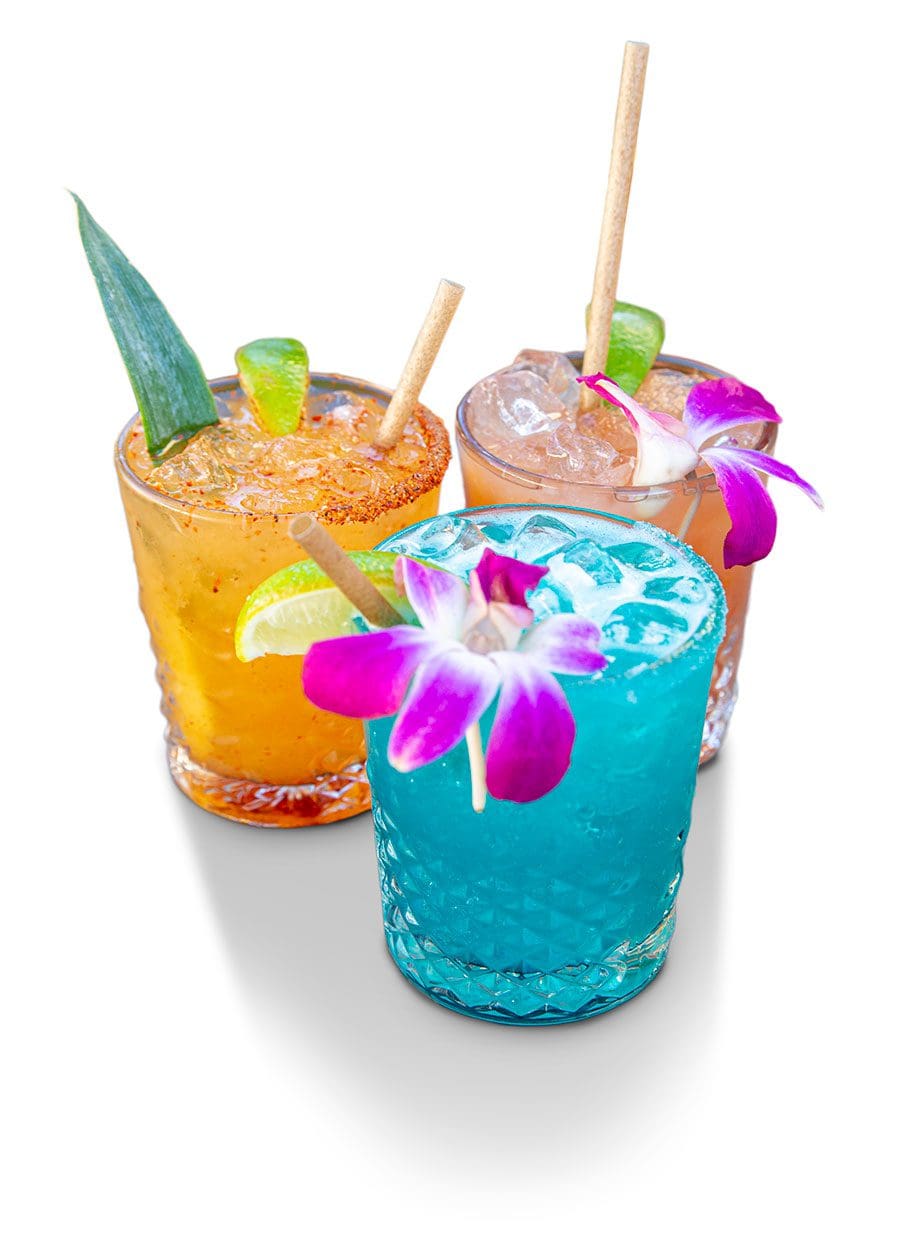 The addition was inspired by Owner Frank Chavez' desire to expand on the restaurant's outdoor seating near the front entrance, and after the one-year anniversary of the Pepe's Cantina Clermont location on Oct. 26 (there is another Pepe's Cantina in Winter Park that Frank opened in 2015).
"We figured we have the space, a beautiful view from the back of the restaurant overlooking Lake Minneola, the perfect year-round Florida climate that lends itself to free-air dining and drinking, so why not?" asks Daniela. "Plus, people love the idea of being outside, enjoying the fresh air, and the most beautiful breezes off the lake."
Plans for Clermont's Margarita Garden were revealed in October 2021 and by November, it was a done deal, complete with brick pavers, cute patio tables and umbrellas, stand up heaters, and overhead light-strings for a fun and festive feel after sundown.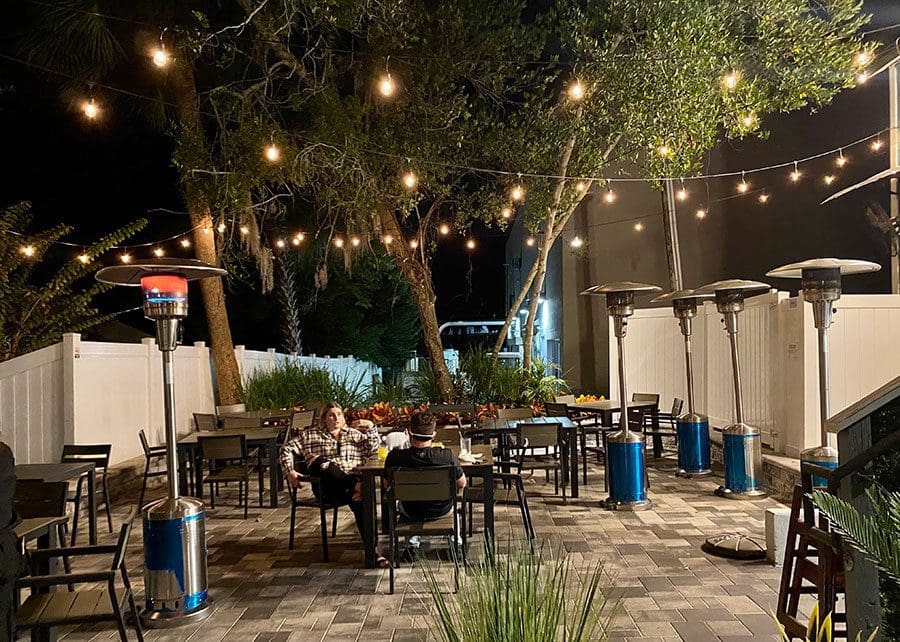 "The new Margarita Garden is amazing, it's a breath taker," says Orlando's Joseph Murray, a regular customer at Pepe's Cantina, there with wife Kimberly Autenrieb while in Clermont visiting his mom Donna Pesce. "I just love the view of the lake, the fresh air, and the relaxed feel."
And if people are wondering, tequila-rich drinks are not the only spirits Pepe's offers. 
Daniela says people should take notice of the wide selection of Mexican beers available, including Dos Equis, Modelo Especial, Tecate, Corona, and Pacifico.
People can also order cocktails like Red Sangrias, Malibu Pina Coladas, Mojitos, Twisted Watermelon Daiquiris, and Mexican Mules, bottled or draft beers, red and white wine, and dessert cocktails, including Nicos Milk, made with Rumchata, Jameson Irish Whiskey and Frangelico, served with a caramel rim and topped with a churro.
Plus, if in need of munchies, Pepe's is known for its tableside Guacamole, made fresh by servers who customize it specifically for the people at each table before their very eyes.  
Other appetizers include mini tacos, the Pepe's sampler, which comes with a shredded chicken quesadilla, jalapeno cheese poppers, shredded chicken flautas, bean nachos, queso dip, lettuce, pico-de-gallo and sour cream, which can be ordered vegetarian or seafood style, and Ceviches Daniela could not recommend enough. 
Additionally, the menu includes wonderful sounding entrees that Daniela says are made only with the freshest of ingredients and the highest quality meats, plus a good variety of vegetarian, vegan, and children's options.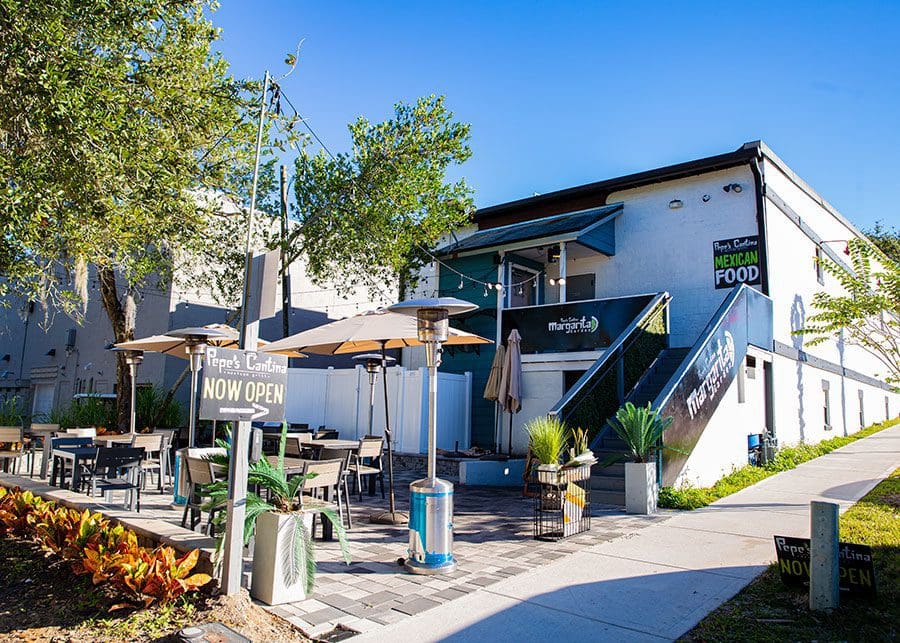 And if that's not enough, there is a separate Sunday Brunch menu, complete with bottomless Mimosas, Sangria, and draft Tecate Light, Chilaquiles, breakfast bowls, Huevos Rancheros, a brunch burrito, and a Mexican Crepe (tortilla), stuffed with Nutella, then topped with fresh bananas and raspberries, caramel sauce, and whipped creme.
While there enjoying the garden experience, Style photographer Nicole and I enjoyed chips, salsa, and the best guacamole we've had in a long time, the Pepe's Sampler, the Nutella Crepe, which was amazing, and last but certainly not least, some mouth-watering Margaritas.
Nicole relished the Altos Rasberry Mint Margarita and my favorite was the Spicy Pineapple. It definitely had a kick to it, but at the same time, the sweet notes of pineapple evened it out perfectly.
I will be back, more than once, to try every Margarita on the Pepe's menu, and more items!
Pepe's Cantina opens daily, but for exact hours, specials, and a complete menu, visit pepescantina.com or search Pepe's Cantina on Facebook or Instagram. 
---
Pepe's Cantina
794 W. Minneola Ave, Clermont
Hours: Sunday – Thursday: 11:30a.m.- 9p.m.; Friday – Saturday:  11:30a.m.- 10p.m.
352.989.4921
pepescantina.com
Originally from Nogales, Arizona, Roxanne worked in the customer service industry while writing independently for years. After moving to Florida in 1999, Roxanne eventually switched her career path to focus more on writing and went on to become an award-winning reporter for The Daily Commercial/South Lake Press newspapers for 16 years prior to coming on board with Akers Media as a staff writer in July 2020 – her dream job come true.
Share This Story!