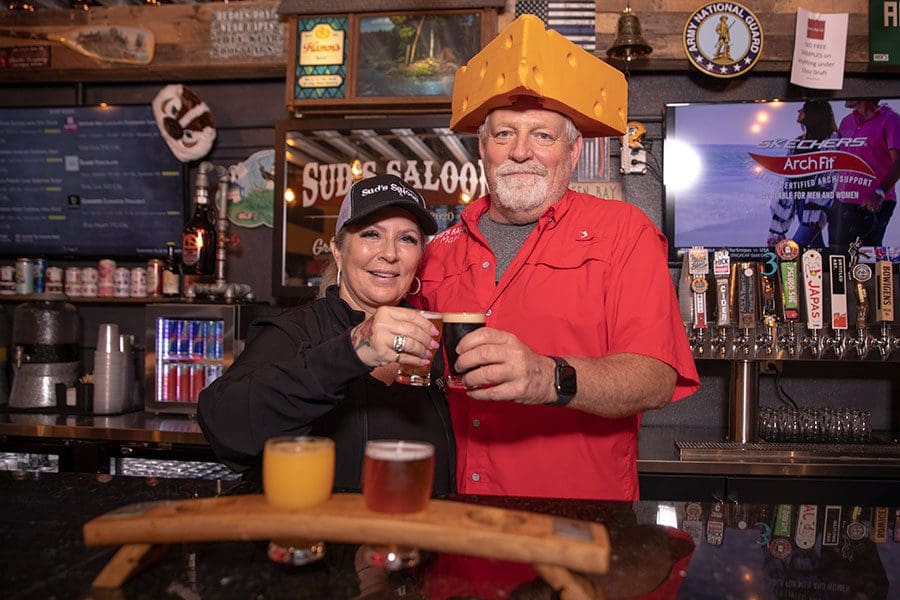 Tasty drinks and fun times await customers at Sud's Saloon in Clermont.
 Photos: Nicole Hamel
From the tap, a golden liquid flows into a glass with milky white bubbles rising to the top. Craft beer enthusiast Eric Brown brings his nose to the glass, inhaling the wonderful aroma. 
Eric knows a good craft beer when he tastes one. After all, he has been brewing beer professionally since 2005 and recently moved from Colorado to Lake County to become brew master at Clermont Brewing Co. 
Of course, there are times when Eric ventures to taprooms and small bars to try the wide range of delicious craft beers readily available on the market. One of his favorite stops is Sud's Saloon, which has 14 rotating taps of harder-to-find craft beers produced at breweries throughout the country. 
Eric visits there several times a week. 
"The selection at Sud's Saloon is fantastic, and I like how they always rotate their beer choices," Eric says. "By coming here, I've been introduced to many beers that I had never heard of before."
Those words are music to the ears of Mark and Shari Spahn, who excitedly opened Sud's Saloon on Oct. 3, 2020. Starting a new business venture during the coronavirus pandemic came with some risk, but for the Spahns, that risk brought great reward. 
"We've been open less than a year and already have made some lifelong friends," Shari says. 
It's easy to see why. The Spahns are personable and connect well with all customers who come to Sud's Saloon, located in the basement of Montrose Street Market. With only six red stools, the bar is small and unpretentious, but don't be too quick to judge a book by its cover.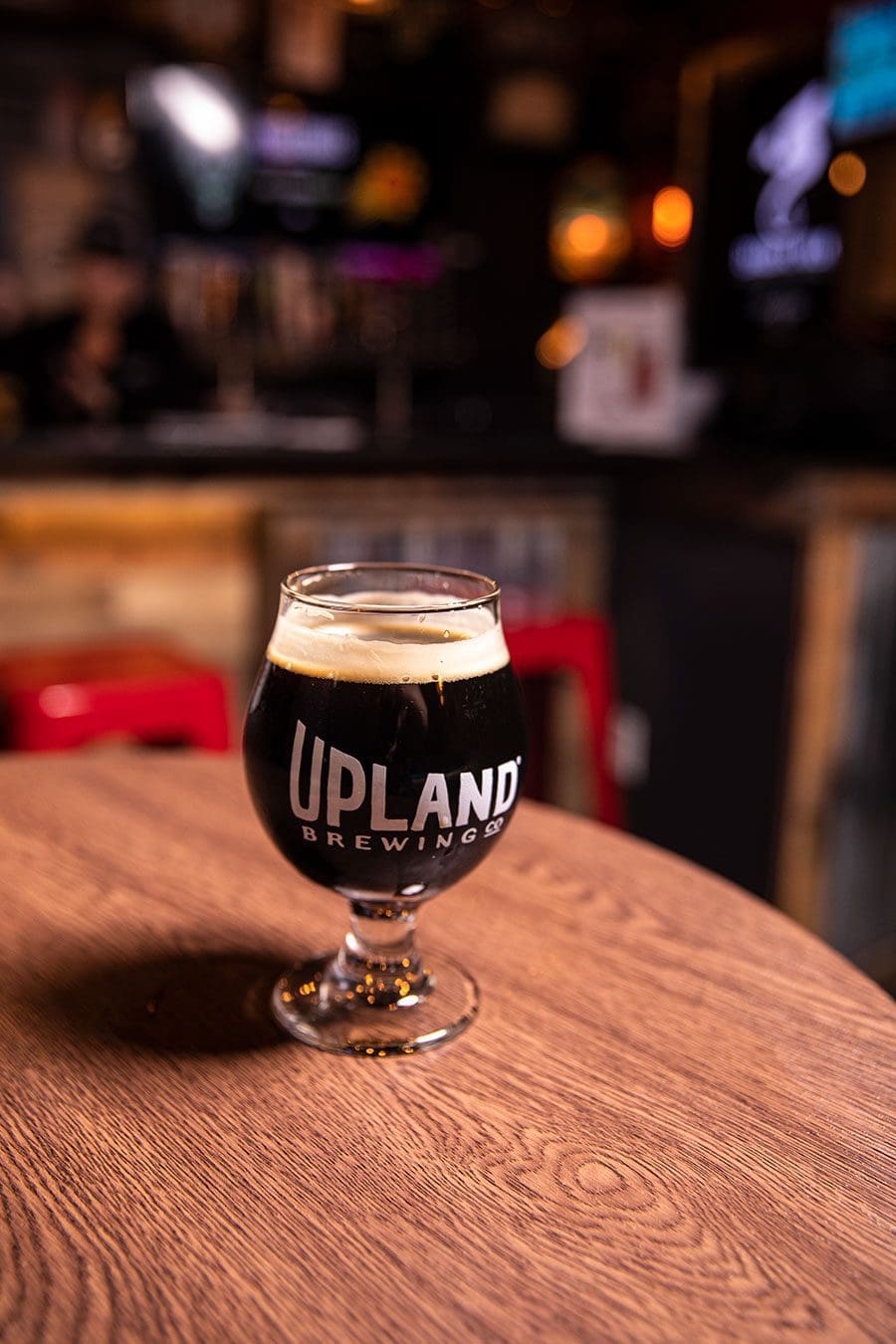 In the case of Sud's Saloon, size doesn't matter. The make-or-break details aren't the number of stools or square footage, but how cool the vibe is and how much personality can be packed into a small space. 
Sud's Saloon is the kind of place where visitors want to be because of its tasty drinks, friendly folks, and great conversations.
"We are a little bar with really big beer," Shari says. "We wanted to fill a dive bar niche where people could come and enjoy a warm, friendly atmosphere."
Mark and Shari offer something for all palates. There are high-end craft beers from popular breweries throughout the country, as well as traditional favorites such as Pabst Blue Ribbon, Miller Lite, and Coors Banquet. The selection of white and red wines includes Pinot Noir from California, Pinot Grigio from Italy, Cabernet Sauvignon from Washington, and Riesling from New York. Cocktail lovers who appreciate serious mixology can enjoy a bloody Mary, margarita, mimosa, tequila sunrise, and cinnamon whisky.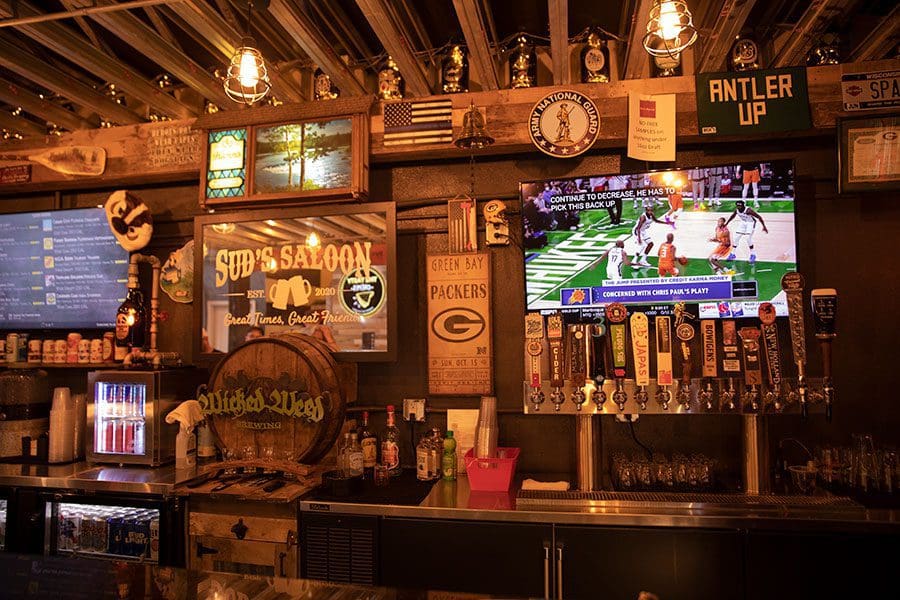 Flights are offered for those desiring small servings of various beers, wines, and mimosas. 
"We try to cater to everybody," Shari says. 
One beer always on tap is Dragon's Milk, an American Imperial-style stout beer brewed by New Holland Brewing Company in Michigan. The beer, which is aged in a bourbon barrel, is made with Madagascar and Indonesian vanilla beans. Its taste brings together a delicious harmony of bourbon, chocolate, and vanilla that will leave one wanting more. Be careful about overindulging, though, because the drink contains 11 percent alcohol by volume (ABV). 
The Spahns also sell lots of beer and seltzers brewed by Untitled Art, an off-shoot of Octopi Brewing, a contract brewery in Waunakee, Wisconsin. One of Untitled Art's most-popular drinks is the Espresso Honey Imperial Milk Stout, which is brewed with espresso beans, local honey, vanilla beans, cocoa nibs, and milk sugar.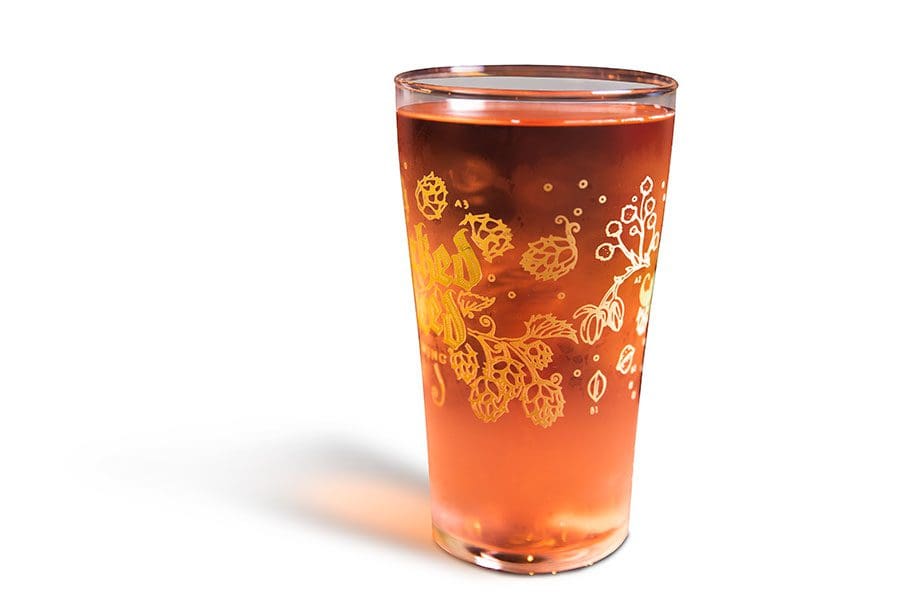 "So many people who come here enjoy the products produced by Untitled Art," Shari says. "It's a high-end quality and tastes delicious."
The Spahns, who are former Wisconsinites, not only attract customers who appreciate tasty drinks but also fans of collegiate and professional teams from Wisconsin. Expect to see fans donning the popular cheesehead hats during Green Bay Packer games. 
"We've discovered that there are a lot of folks from Wisconsin who now live in Clermont," Shari says. 
Customers also come for Thursday night bingo and compete for a free pint of beer or bottle of wine. 
"That's always a fun night, and everybody has a good time," Shari says. 
Fun is virtually guaranteed at Sud's Saloon, a place where customers can soak up camaraderie with like-minded people and have a world of creative flavors and innovative ingredients at their finger—and tongue—tips. 
Akers Media Group's James Combs has been a staff writer for several local publications since August 2000. He has had the privilege of interviewing some of Lake County's many fascinating residents—from innovative business owners to heroic war veterans—and bringing their stories to life. A resident of Lake County since 1986, James recently embarked on a journey to lead a healthier lifestyle. He has lost 60 pounds and walks nearly five miles a day. In his spare time, he enjoys target shooting, skeet shooting and watching his beloved Kentucky Wildcats!
Share This Story!