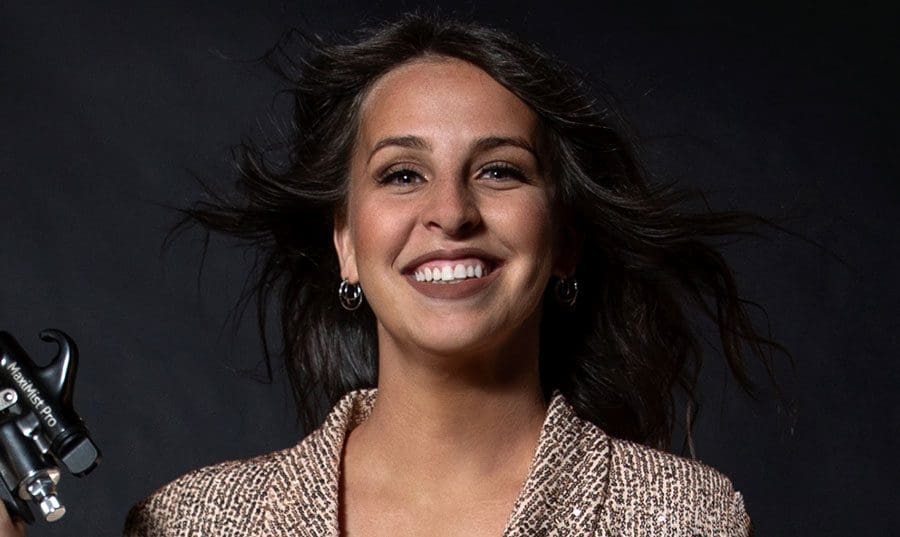 After years of SPRAY tans and a lifetime of using different tanning products, Lindsey Mallory is the up-and-coming "Go-to girl for all things Sunless" in Central Florida. 
In the midst of the pandemic, Lindsey has been able to launch a full product line that includes two different shades of mousse, an aerosol mist, and an extender. She's continued SPRAYing clients in their own home via her Luxury Mobile service, and has begun helping other women become their own boss. 
"Sunless tanning isn't one size fits all, we have something for everyone," Lindsey says. She loves the science behind spray tans too, adding: "I love to customize them for each individual client."
Lindsey has trained and certified numerous women in the sunless tanning industry and isn't stopping there. She has two locations and will be announcing more in the next year. She will be offering educational opportunities and certification courses for anyone interested in learning more about the sunless industry.
---
SPRAY Mobile Tanning
sprayonthego.com / sprayedxlindsey@gmail.com
facebook.com/spraymobiletanning 
Instagram.com/spraymobiletanning