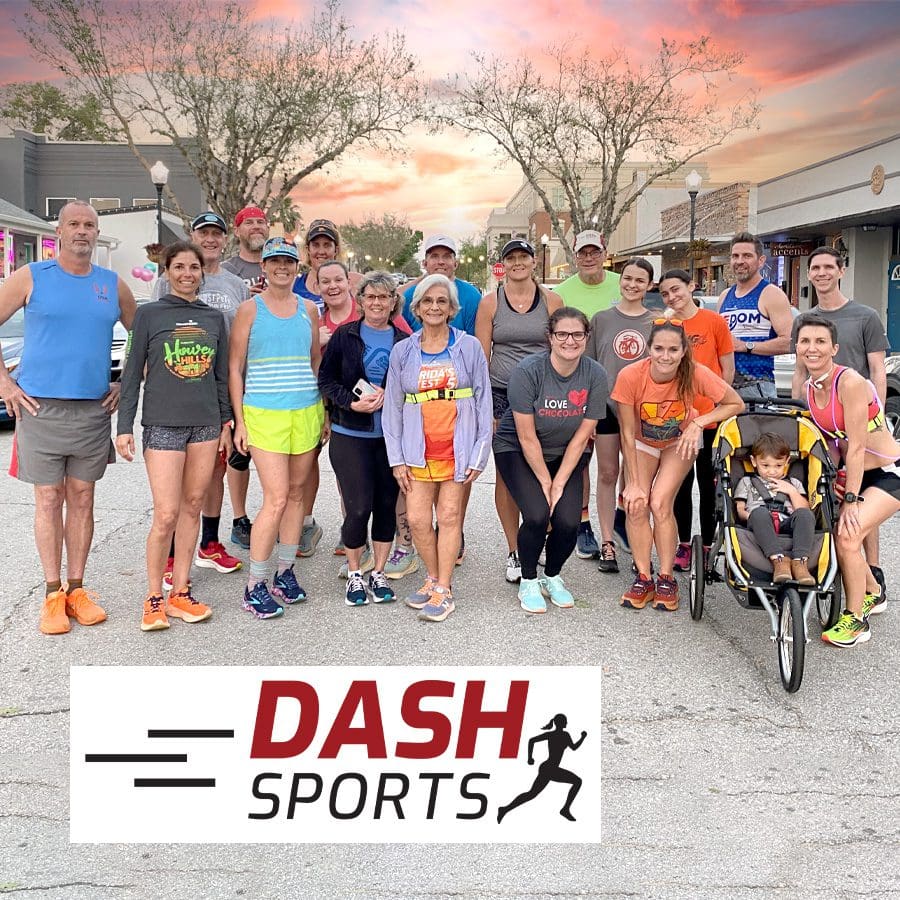 Clermont walking/running group puts best feet forward.
They're outdoors on downtown streets and in parks and preserves. Adults of all ages get together in groups to chat, laugh, and support. But they're primarily there to walk. 
It's all thanks to Kimberly Grogan, a star athlete who competed on her college's crosscountry team and completed seven Ironman World Championships, a grueling challenge regarded as the Super Bowl of triathlons. 
Kimberly, who is 44, owns Dash Sports, a retail store that provides brand shoes for avid runners and walkers. After moving her company to downtown Clermont in 2019, she formed a walking/running group that meets each Wednesday at 6:30pm. 
They traverse the scenic South Lake Trail to Waterfront Park and Lake Hiawatha Preserve, as well as the streets of downtown Clermont. It's much more than a simple organized group walk; it's about fun, friendship, and fitness. 
"This is a great midweek activity because people get to be among friends and enjoy our beautiful area here in Clermont," she says.
 "Therefore, there is no excuse not to exercise. Also, this is a great way for people who are new to the area to meet friends."
The run/walks typically attract between 20 and 40 participants each week. Kimberly provides free drinks when they finish. 
"It's a free event," she says. "Some people walk their dogs, and some have kids who ride scooters alongside them. Everyone is welcome. There are no barriers."
For adults middle-age and older, walking is beneficial exercise that requires no special skills or equipment and poses little risk of injury. For others, walking has been a gateway to competing in marathons and 5Ks. 
"It's great to see people compete in races and take their health to a whole new level," she says. 
Kimberly is certainly doing her part. In May, she'll launch her Couch to 5K program to help competitors train for the Freedom 5K in Clermont on July 4. The 3.1-mile race is an ideal distance for beginners, as well as former competitors looking to get back in shape. 
Kimberly isn't worried if anyone she trains wins. It's all about having the desire to compete and turning exercise into a lifestyle. 
For more information, call 352.394.7434 or visit godashsports.com.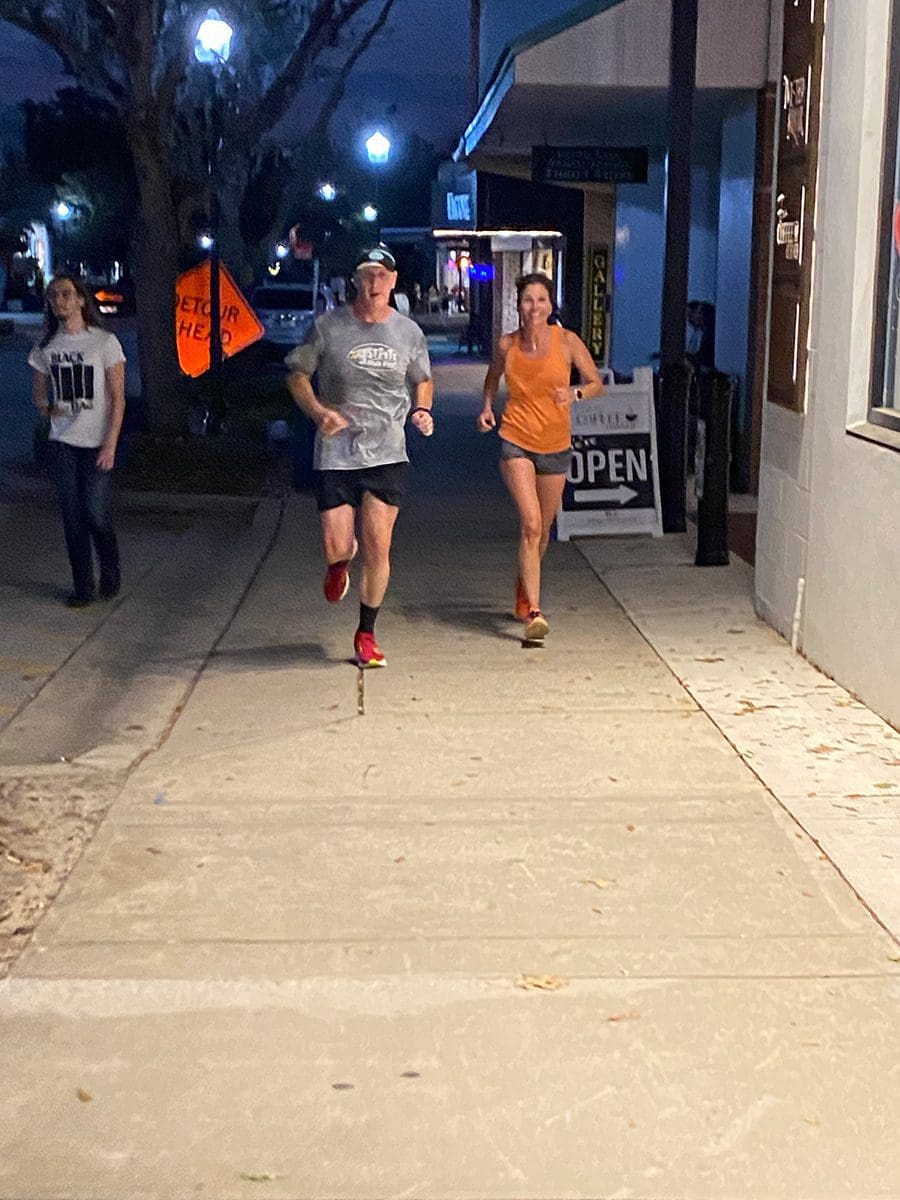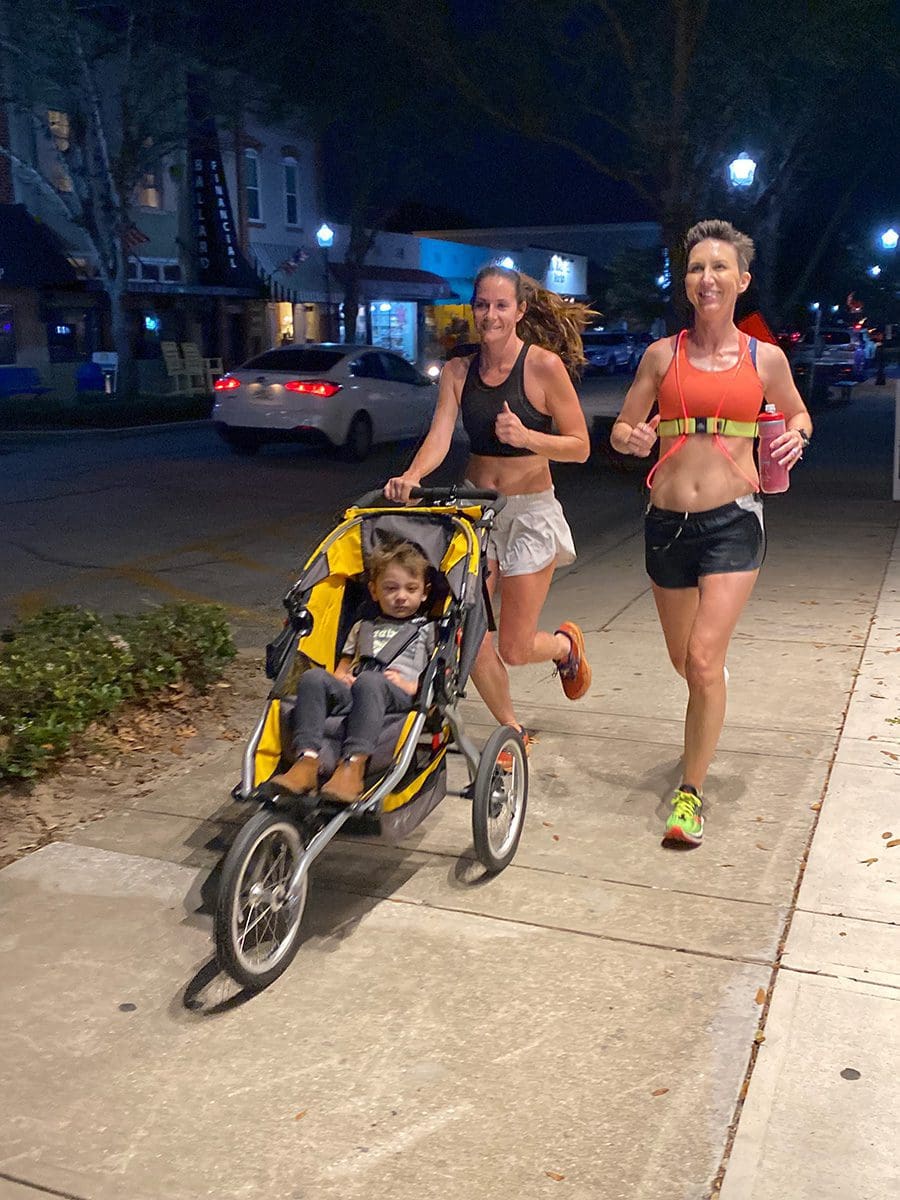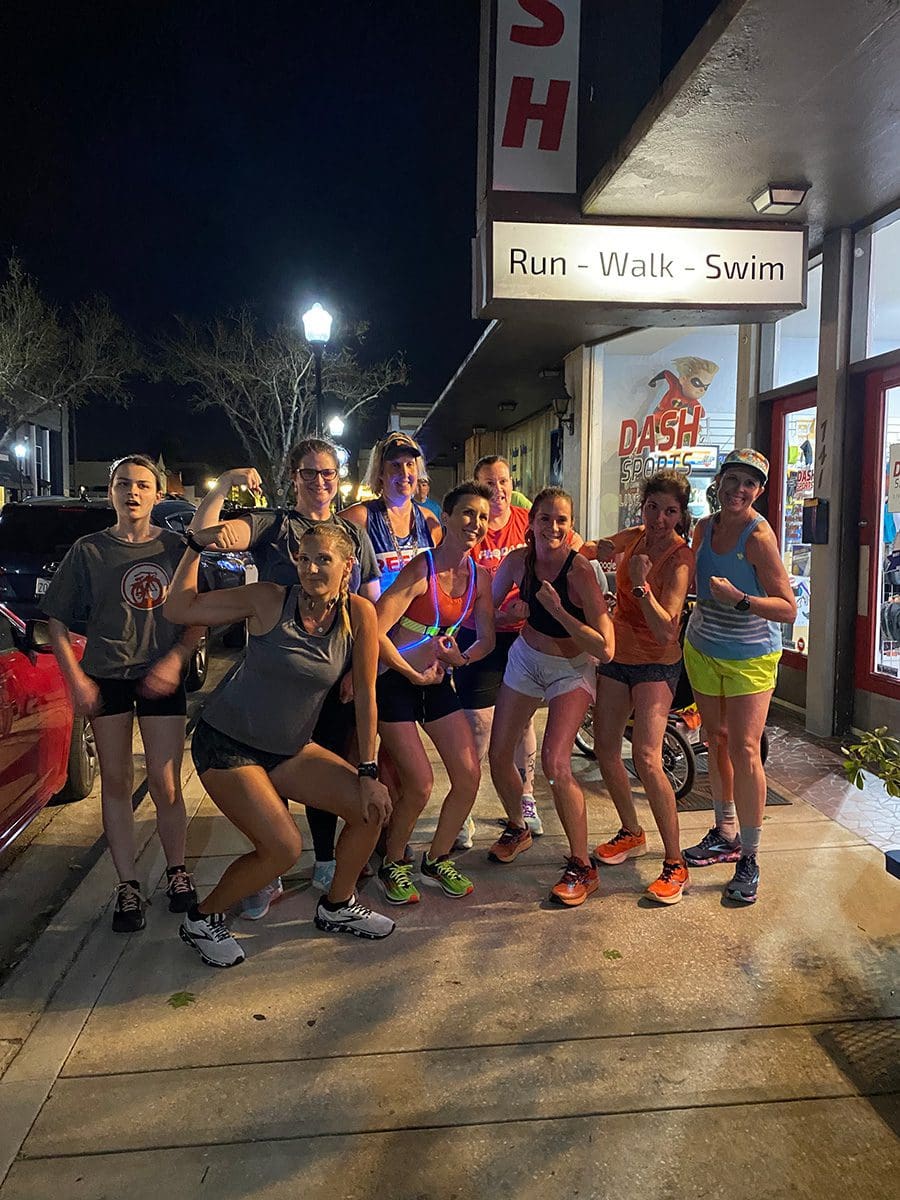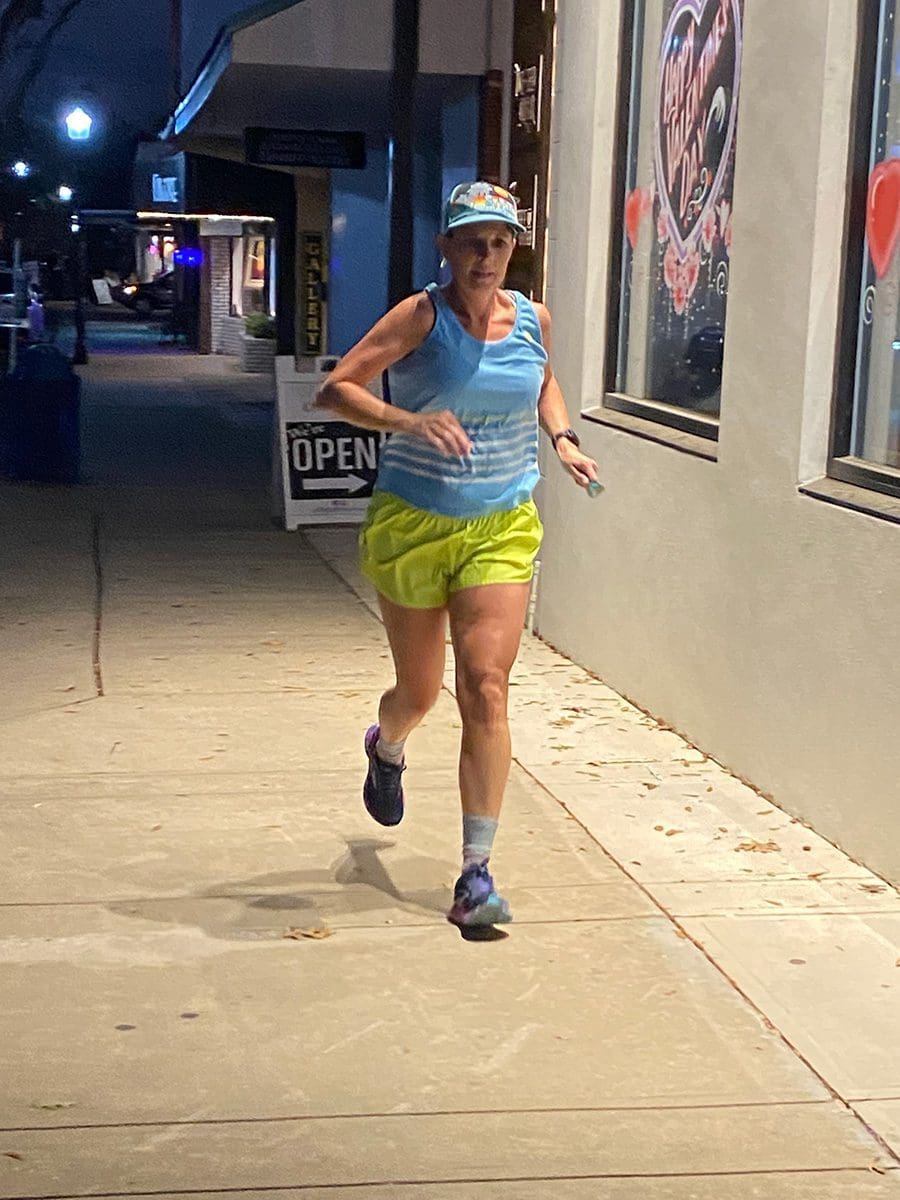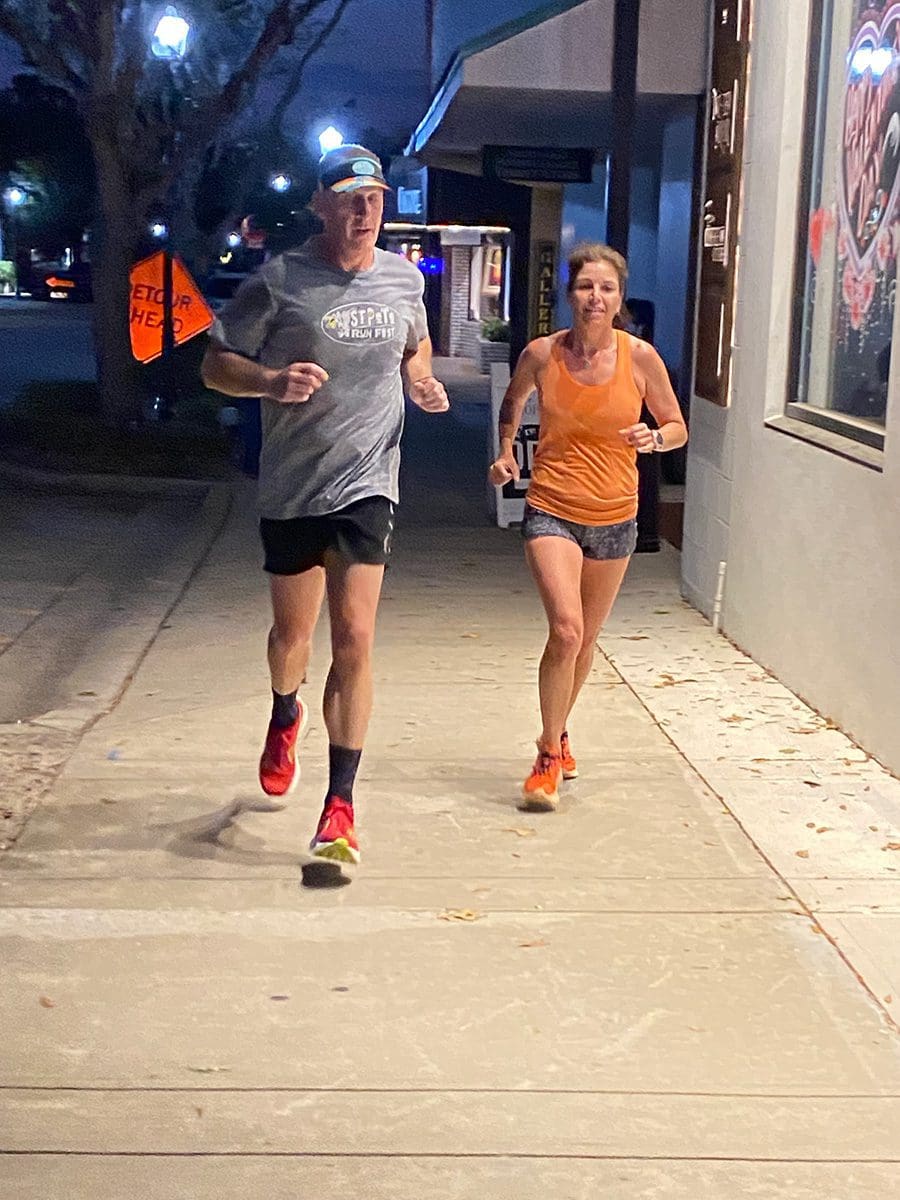 Akers Media Group's James Combs has been a staff writer for several local publications since August 2000. He has had the privilege of interviewing some of Lake County's many fascinating residents—from innovative business owners to heroic war veterans—and bringing their stories to life. A resident of Lake County since 1986, James recently embarked on a journey to lead a healthier lifestyle. He has lost 60 pounds and walks nearly five miles a day. In his spare time, he enjoys target shooting, skeet shooting and watching his beloved Kentucky Wildcats!
Share This Story!