Student Athlete of the Week: Cason Cherry First Academy-Leesburg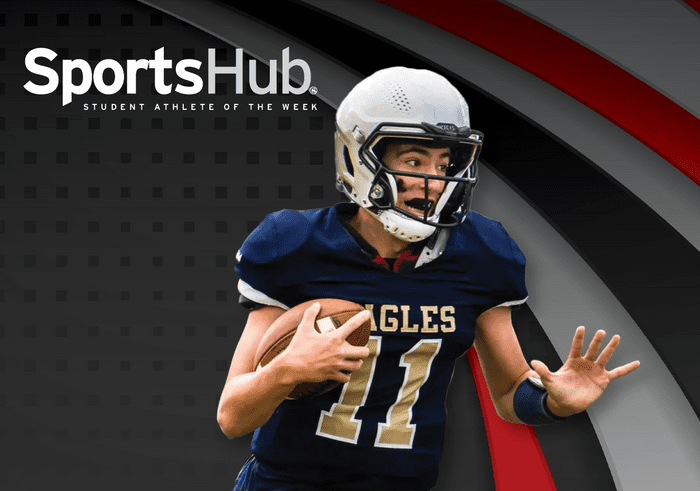 Cason Cherry, a 6'2″ 170lb junior, is making waves on and off the field as a dedicated three-sport athlete at FA-Leesburg. Cherry, a young man of exceptional talent and character, excels in football, baseball, and tennis while maintaining an impressive 4.07 GPA.
In the world of football, Cherry has been experiencing a breakout year as the starting quarterback for the FA-Leesburg Eagles. He inherited the position from his older brother, Bryce Cherry, and has lived up to the family legacy. This season, Cason has made a significant impact, throwing for an impressive 928 yards of offense, completing 65 passes, and boasting an average of 14 yards per throw. Notably, he's secured 14 touchdowns while limiting interceptions to just three, showcasing his exceptional ball-handling skills and football IQ. The Cherry family, it seems, has contributed significantly to FA-Leesburg's rise in recent years.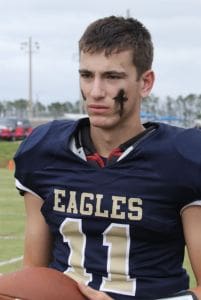 Beyond the football field, Cason Cherry is also a standout on the baseball diamond. During his sophomore season, he recorded 17 hits, 11 RBIs, and a batting average of .293. With his upcoming junior year, Cherry is determined to improve upon these already impressive statistics, demonstrating his dedication to excellence across all of his athletic endeavors.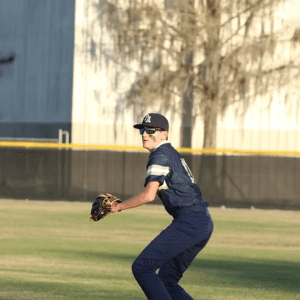 However, Cason's talents extend far beyond sports. He is a well-rounded individual with a deep commitment to his community. In addition to his athletic achievements, he's involved in National Honors Society, peer tutoring, basketball, dual enrollment, and is an active member of the Heritage Community Church's youth group. Furthermore, Cason contributes to the community through volunteer work with the First Academy preschool and the First Baptist Church in Leesburg, showing a strong sense of social responsibility.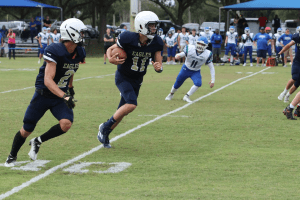 When he's not on the field or in the classroom, Cason enjoys spending time with friends and attending sporting events. He also has a passion for outdoor activities like hunting and fishing. He draws inspiration from his role models, including Jesus, his father, his brother Bryce, and his beloved Paw Paw (grandfather), who have instilled in him values of integrity, dedication, and humility.
Cason Cherry is not just an exemplary athlete, but also a dedicated student, a caring community member, and a young man with a bright future ahead. With his unwavering ambition and commitment, he is a testament to the potential that student-athletes possess when they strive for excellence both on and off the field.
Kyle Coppola was born in Newton, Massachusetts and received his Bachelor of Fine Arts in Communications from Curry College in 2016. After traveling to Florida on a family vacation, he decided he could not get enough of the warm weather and made the move from snowy Massachusetts to central Florida 8 years ago.
For the last decade Kyle has gained valuable experience in social media content creation, marketing and sales, writing, video production, sports announcing and even broadcasting for local radio stations, such as FM 102.9 in The Villages and FM 91.5 in Massachusetts. Every year he volunteers at The Villages Charter High School as a play-by-play sports announcer for the football games as well as a public address announcer for the basketball games, including the annual Battle at The Villages Tournament.
Outside the office Kyle is a husband and father to two beautiful girls along with their cat. In his spare time he likes to spend time with his family, travel, play golf and swim. He is also a huge sports junkie and even bigger motorsports fan and loves to attend racing events when he can.
Share This Story!