Student Highlight: Mount Dora High School Sophomore Blakely Kite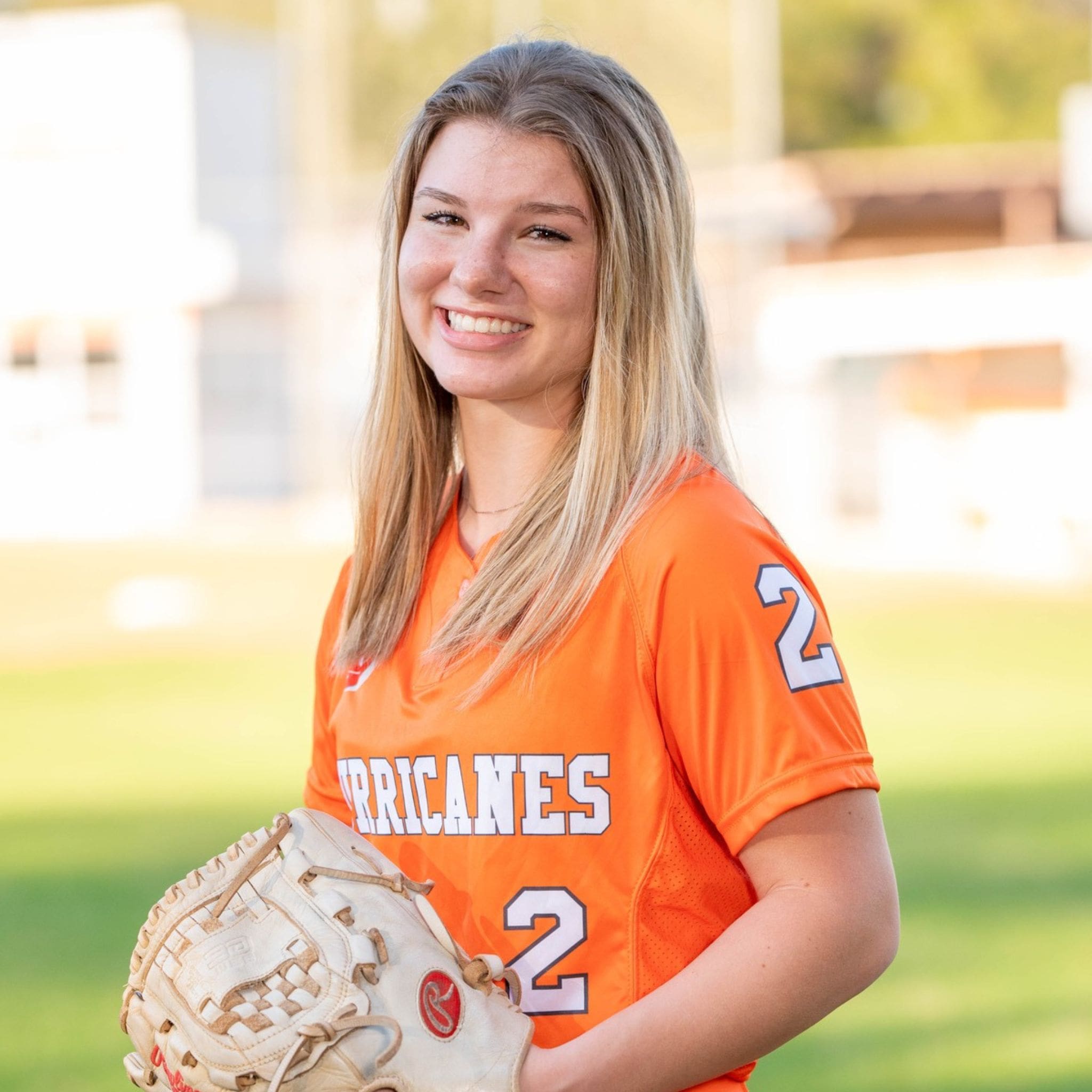 As a Mount Dora High School Sophomore Blakely Kite has a lot going on. Sure it's normal for high school students to have plenty of class work, but Blakely is extra busy! Blakely not only goes to school during the day, she has a full time job at Chick-Fil-A in Apopka! More than that, Blakely is involved with the Volleyball program and Softball programs at Mount Dora High School.
Blakely is enrolled in the HSCA program at MDHS. She will be entering her Junior year in August and she plans to graduate with her associates degree. The hard work ethic is nothing new from Blakely, she is used to juggling around schedules. Right before the 2023 Softball season started Blakely accepted a job to work for Chick-Fil-A to bring in some extra income but also to become more independent. "Blakely told us that "I strive to become more independent. I wanted to learn more life skills as well as meeting new people. I also enjoy making money and eating their food."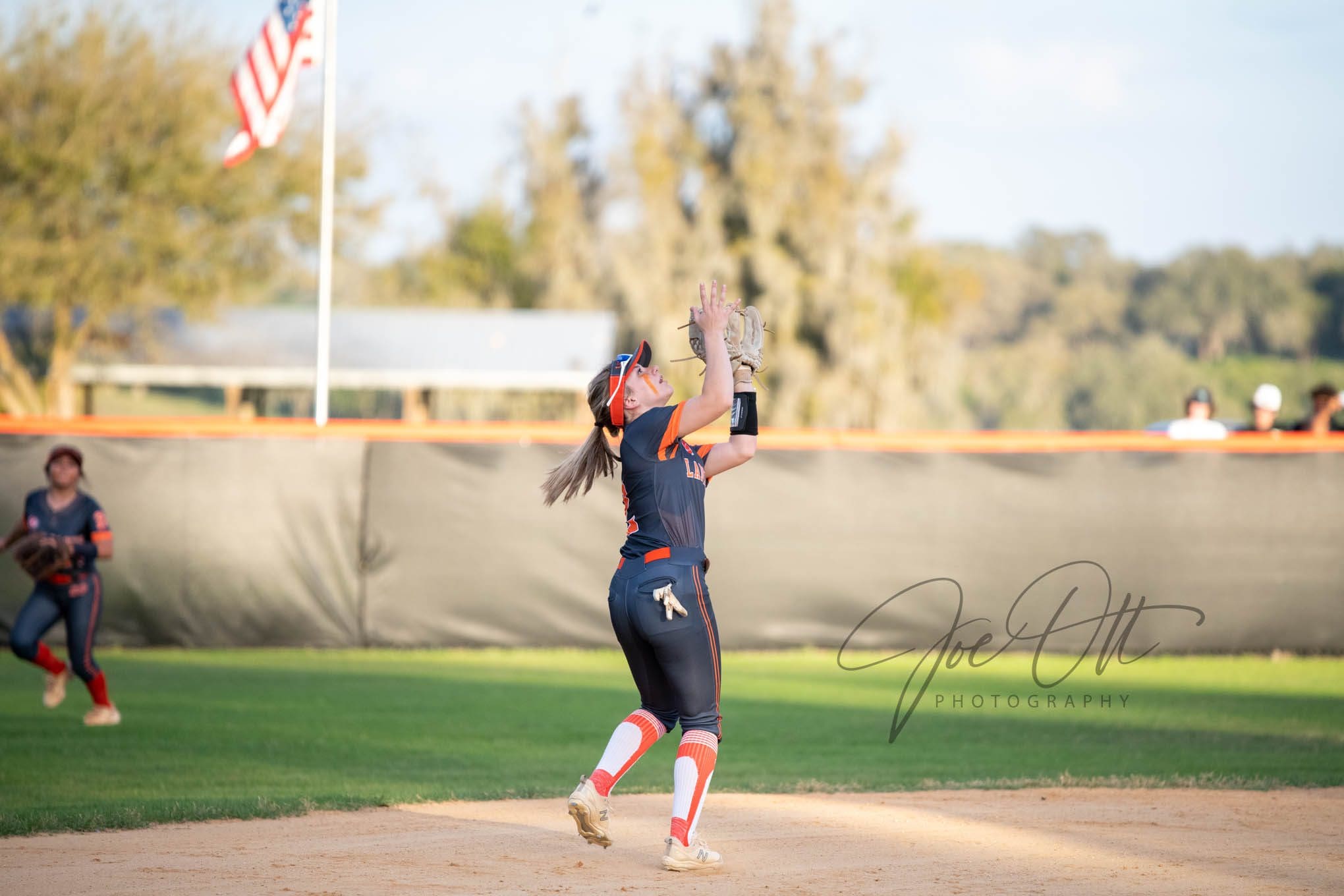 Blakely told us "I am very goal oriented, and driven to succeed in both my athletic and academic career. I am always competing against myself to do better, whether it being on the field or in the classroom. I have a long term goal of being a doctor and it requires many years of hard work. I want to make my family proud of all the work I have done." Blakely oftentimes has to juggle around the schedule between work, athletics and academics. But this young lady is determined to make it all work. Blakely is ranked #6 out of 300 students in her class at the moment. She has a 4.9 cumulative GPA which is amazing for how much she prioritizes. Through grit and determination Blakely Kite was able to become Mount Dora High School's best Softball player this year. The results were incredible.
Kite had the best batting average on the team with .464 average. That is very impressive for a Sophomore player. She was second on the team for hits with 26 only trailing Freshman Addison Ganus who had 31. Blakely is a fast player, one of the fastest on the team and that allowed her to score over 33 runs in total this year. "I am a two sport athlete. I play varsity volleyball for Mount Dora High. I also play travel ball softball, and varsity softball for Mount Dora High. I play at short stop and center field. I am the lead off hitter." Blakely told us. She certainly is one of the best leadoff hitters in Lake & Sumter County because she scored a ton this year.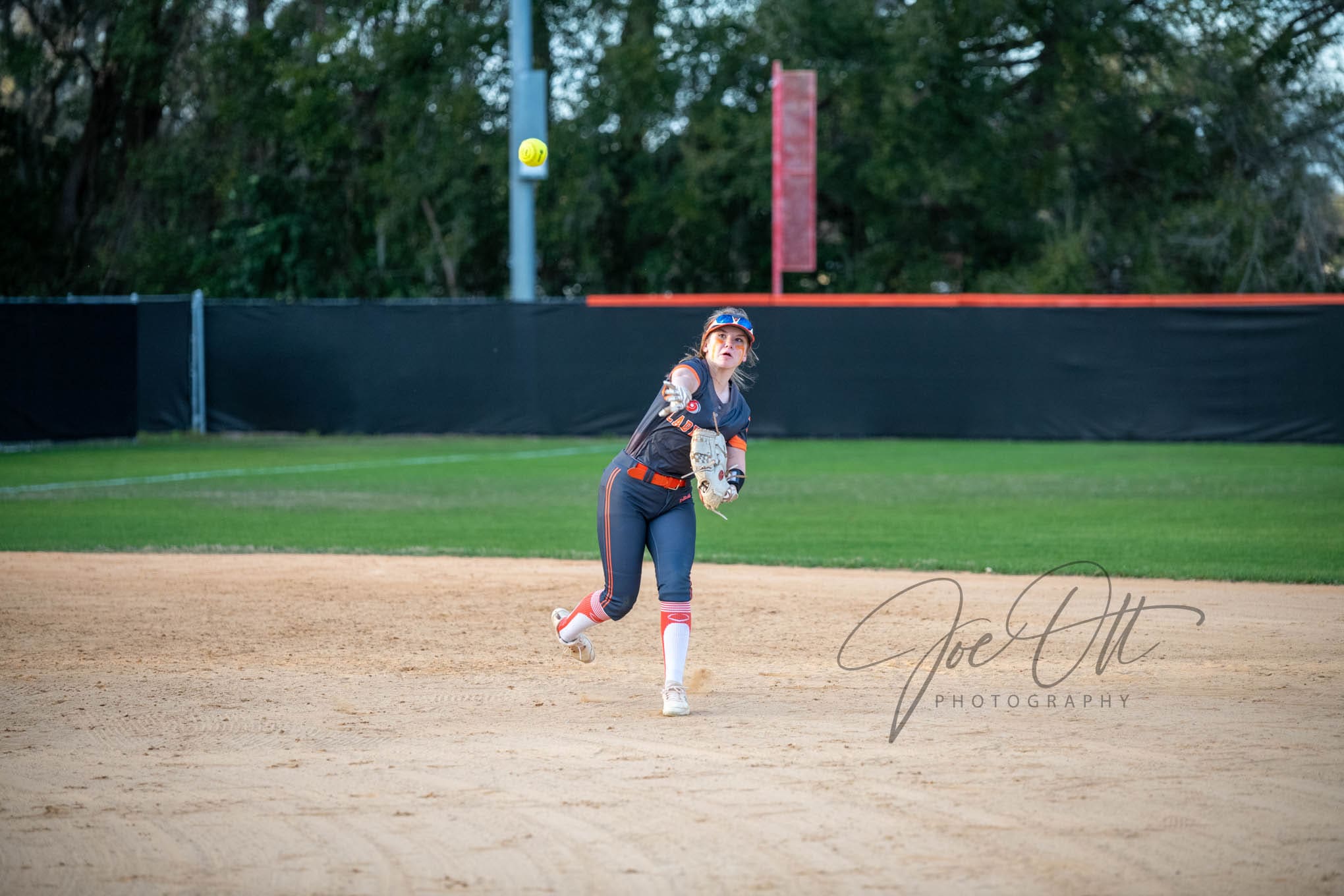 Blakely always found a way to get on base and when the team was in a pinch they relied on her a lot. Kite also considers herself a utility player. That means she can basically play any position out there on the field. She along with the rest of the Mount Dora team were able to somehow pull incredible upsets down the stretch and make it to the District Championship game against Montverde Academy. Montverde ultimately won the championship game but for Mount Dora to even be there was something to celebrate.
But Blakely had to battle through some difficult pain a few years ago. Blakely was diagnosed with Sever's Disease. This is where Blakely's growth plates in her foot grew faster than they were supposed to. This crowded all her ligaments. During that time she was playing basketball, softball, and volleyball. She had to stop all those sports because of the disease. She felt stranded and left out of competition. But Blakely was determined to get through this challenging chapter of her life and slowly but surly she got better and came back. She learned a lot out of that portion of her life and she uses it as motivation to be the best person and player she can be today.
Blakely told me that she went through some difficult times last year. Her confidence had taken a hit with some things going on in the Mount Dora Program but this year her confidence was fully restored. Head coach Mike Ganus and assistant coaches Randy Craft, Adrianna Newkirk and Matthew McDaniel have turned the program around. Much like coach Hutchinson did for the Mount Dora Football program, these coaches were able to get Mount Dora to a District Championship this season.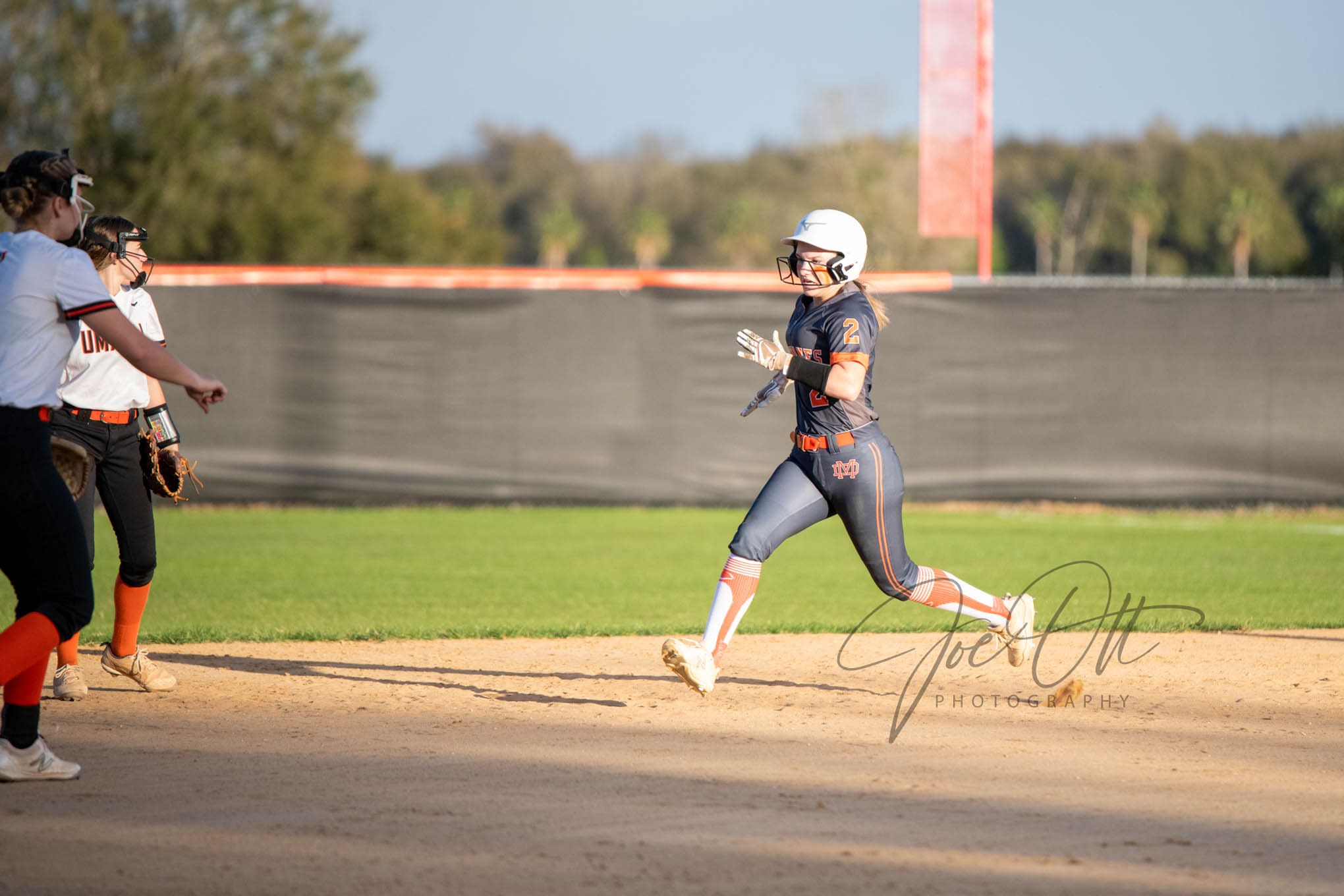 Blakely has big goals in mind. At the moment she is thinking about going to school in the medical field. She plans to graduate with her Associates Degree and although just a Sophomore currently she has a great head on her shoulders. This is attributed to her role model. Her mother Brooke Nendza who challenges Blakely to be the best person she possibly can be. Brooke pushes Blakely but it's all out of love. She wants the best for her daughter and the results are certainly showing. This young student/athlete/worker is amazing.
Blakely is not backing down from her rigorous schedule. She intends to play travel softball in the summer time as she improves her skills athletically. She always takes experiences as learning processes. She loves knowledge and she makes changes based on what works and what does not.
As Blakely continues her academic and playing career we are so excited to see what this young lady is capable of. As she heads into her Junior year she intends to still work for Chick-Fil-A while playing Volleyball and preparing for her Junior year on the Softball field. We all wish Blakely the best of luck and we will be hearing more about her in the coming months and years!
Photos Provided By:
Joe Ott Photography "Fan Zone"
Kyle Coppola was born in Newton, Massachusetts and received his Bachelor of Fine Arts in Communications from Curry College in 2016. After traveling to Florida on a family vacation, he decided he could not get enough of the warm weather and made the move from snowy Massachusetts to central Florida 8 years ago.
For the last decade Kyle has gained valuable experience in social media content creation, marketing and sales, writing, video production, sports announcing and even broadcasting for local radio stations, such as FM 102.9 in The Villages and FM 91.5 in Massachusetts. Every year he volunteers at The Villages Charter High School as a play-by-play sports announcer for the football games as well as a public address announcer for the basketball games, including the annual Battle at The Villages Tournament.
Outside the office Kyle is a husband and father to two beautiful girls along with their cat. In his spare time he likes to spend time with his family, travel, play golf and swim. He is also a huge sports junkie and even bigger motorsports fan and loves to attend racing events when he can.
Share This Story!