"Stuff a Cruiser" returns to help local seniors and children in need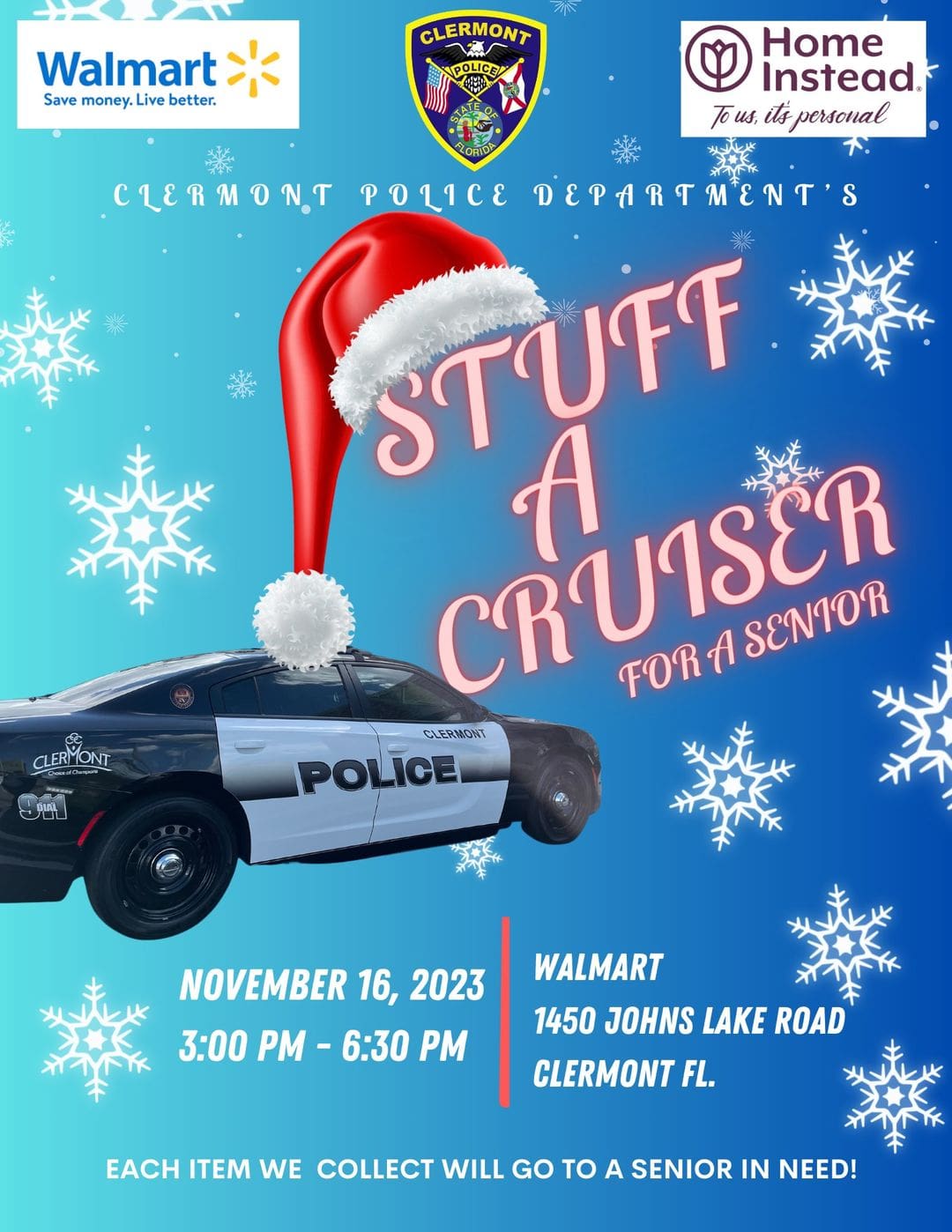 "Stuff a Cruiser" returns to help local seniors and children in need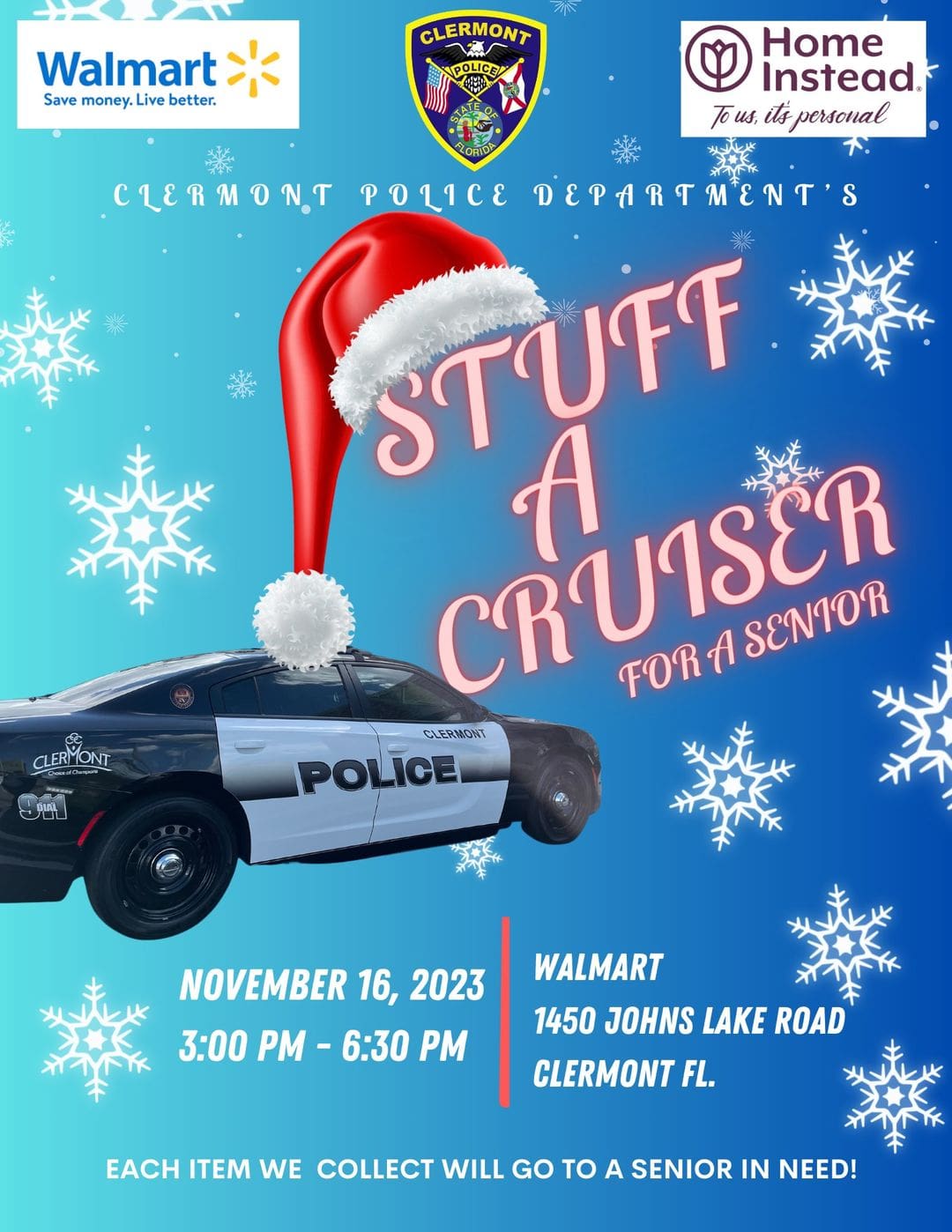 The Clermont Police Department has a mission to bring holiday cheer to those in need with the return of the "Stuff a Cruiser" program. An official police vehicle will be prominently parked at two local retailers on three days with the goal of "stuffing" it with gifts for local seniors and children who are often overlooked during the holidays.
Look for the police vehicle at Walmart, 1450 Johns Lake Road from 3 to 6:30 p.m. on Thursday, Nov. 16, and help fill it with unwrapped items for local seniors. Suggestions include clothing, slippers, toiletries, and blankets.
On Wednesday, Dec 6, officers will return to Walmart from 3 to 6:30 p.m. to collect unwrapped toys for local children.
The police vehicle will move to J.C. Penney on Thursday, Dec. 7 from 4 to 6 p.m. for the final opportunity to collect unwrapped toys for local children. Those donating to the "Stuff a Cruiser" program will also have the opportunity to check out an official police vehicle and chat with Clermont Police Officers.
"We know we have seniors and children here in Clermont who need our support, especially during the holiday season," Chief Charles Broadway says. "Our community always responds with heartfelt gestures and these events also give our officers the chance to meet and visit with folks, one-on-one. We hope you can stop by and say hi."
For more information on this event, please reach out to Sgt. Erin Razo at erazo@ClermontFL.org or at 352-536-8423.
Originally from the small town of Berryville, Arkansas, Cindy has become a multimedia specialist in journalism, photography, videography and video editing.
She has a B.S. in Communications from the University of Central Arkansas and is a correspondent for The Daily Commercial, LakeFront TV and Beacon College's PBS talk show, "A World of Difference," where she received an Anthem Award and Telly Award.
When she isn't working, Cindy spends time with her husband, Ryan, and son, David, traveling and taking photos of landscapes and wildlife.
Share This Story!