Physicians worry Villagers aren't taking virus guidelines seriously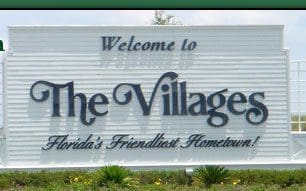 Physicians worry Villagers aren't taking virus guidelines seriously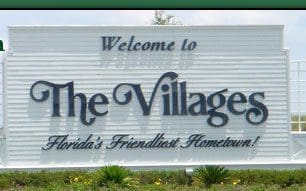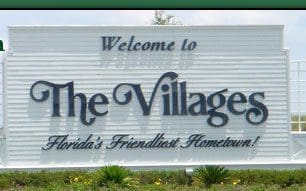 Following an advisory this week recommending that all people 65 years of age or older stay in their homes to the maximum extent possible, a local registered nurse practitioner says some residents of The Villages are not taking the COVID-19 pandemic seriously.
"(Through) the physicians communications board that I am on, some of the providers in The Villages say the Villages people aren't taking it seriously," Shannon Weber, a hospitalist with Physicians for Central Florida, says in a phone interview with Lake & Sumter Style magazine. "They're doing the same hard partying, and we're trying to figure out a way to get the message to them."
Shannon says it's important for residents of The Villages, a 55-plus retirement community, to stay home, practice social distancing and heed the health precautions that have been issued worldwide.
"We want to stress upon the residents out there that if they don't take it seriously, we are going to end up like New York," Shannon says. New York City is one of the coronavirus "hot spots," according to news reports.
Shannon adds that she and her peers believe that residents like the Villagers are among "the most vulnerable population."
Earlier this week, the Florida State Surgeon General issued an advisory about the COVID19 pandemic. All people 65 years of age or older are urged to stay in their homes to the maximum extent possible. This advisory also applies to people younger than 65 who have serious heart conditions, chronic lung disease, moderate or severe asthma, immune system abnormalities (cancer treatment, immunosuppression from any cause) or severe obesity, according to a news release.
Everyone also is advised to maintain social distancing in their home with other people who reside there and continue respiratory etiquette and hand washing. Many cases of COVID-19 infection can be managed at home. If, however, you have uncontrolled fever, an inability to keep fluids down or respiratory distress, call 911 and explain your circumstances.
Originally from Anderson, Ind., Theresa worked for The Herald-Bulletin for many years. After experiencing a winter with 53 inches of snow, her late husband asked her to get a job in Florida, and they headed south. Well known in the area, Theresa worked with The Daily Sun and The Daily Commercial prior to joining Akers.
Share This Story!