Tattoo Barbie Raises $2,400 for Child Trauma and Women's Rights Initiatives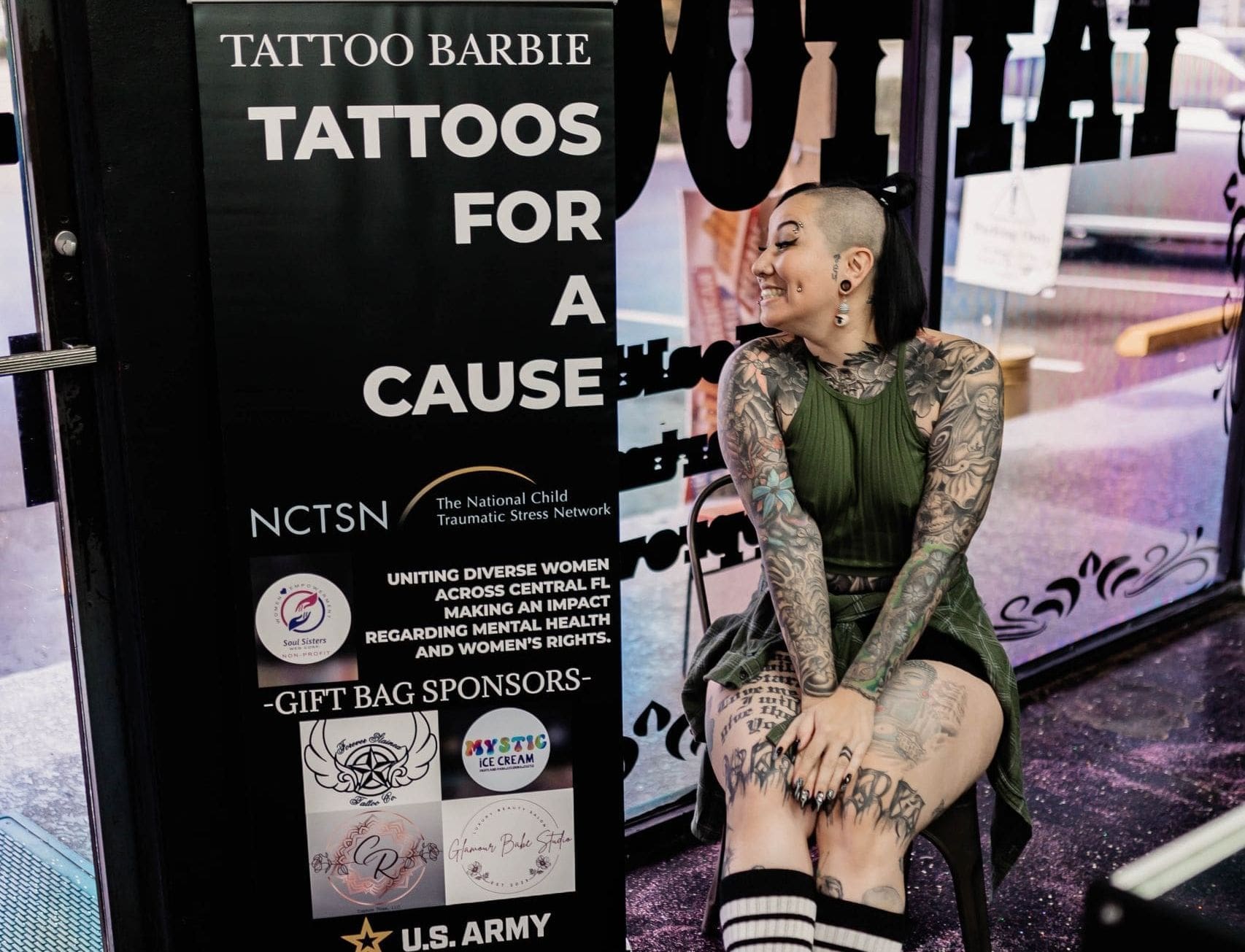 Tattoo Barbie Raises $2,400 for Child Trauma and Women's Rights Initiatives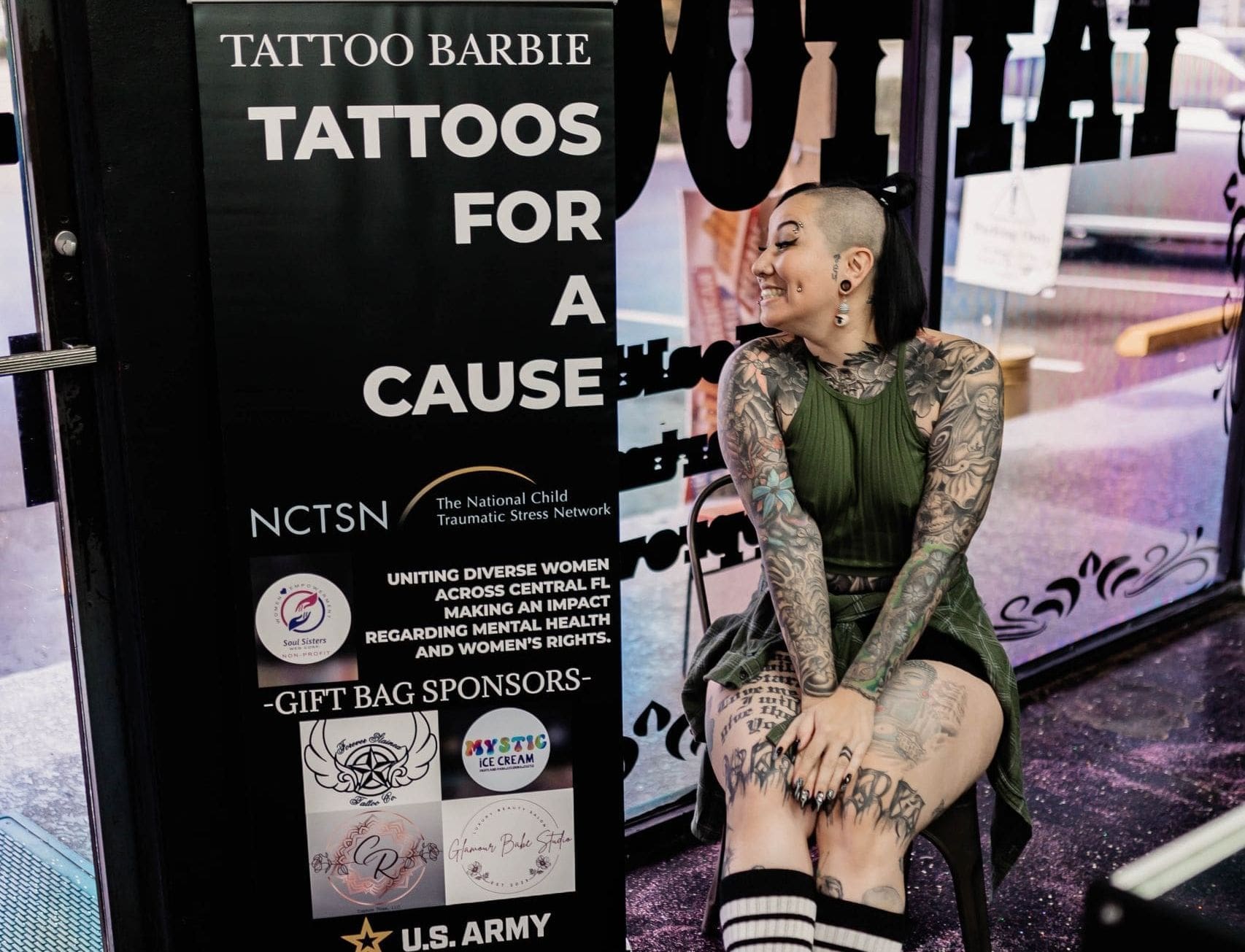 Local tattoo artist Melissa Nettles, known as "Tattoo Barbie," held a two-day tattooing event titled "Tattoos For A Cause," raising a total of $2,400. The proceeds are directed towards the National Child Traumatic Stress Network (NCTSN) and The Soul Sisters Women Empowerment Group's annual period project.
"I have been through many traumas as a child and wanted to give back in any way I can," Melissa says. "If I can help one person, that would mean the world to me."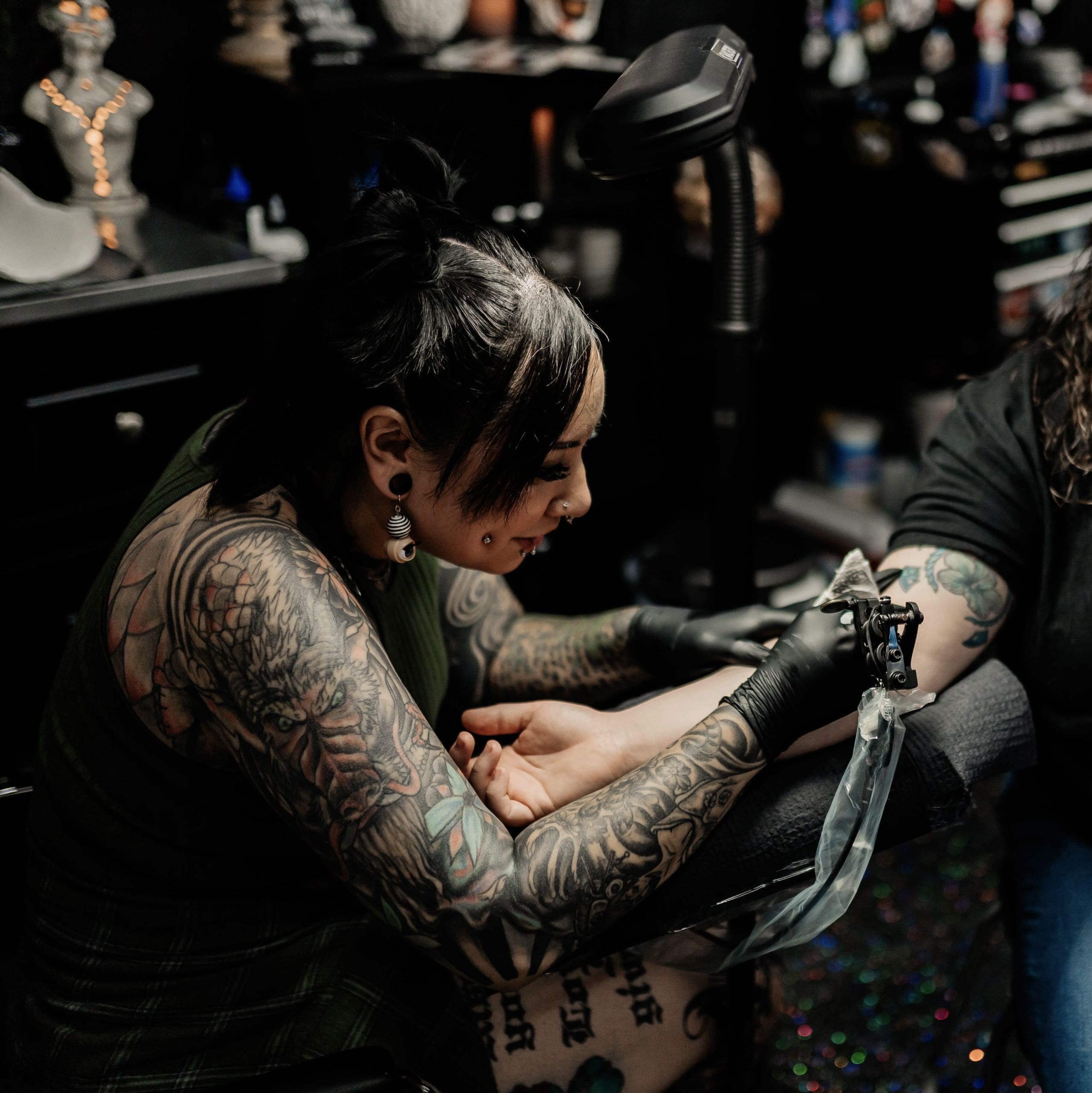 Held at Forever Stained in Tavares, the event quickly garnered attention and was sold out in under 24 hours. Melissa specializes in line work and American traditional tattoos, having been in the industry for nearly a decade.
Participants at the event were presented with sponsored gift bags by local businesses including Capture Rose LLC, Mystic Ice Cream, The Glamour Babe Studio, Forever Stained, and the Leesburg Army Recruiting Center.
Melissa is an Army wife, whose husband is here on recruiting duty and wanted to help raise money for The Soul Sisters Women Empowerment Group's annual period project. The Soul Sisters Women Empowerment Group, co-beneficiary of the event's proceeds, actively addresses issues related to mental health and women's rights in Central Florida. The group was integral in proposing the idea for this fundraiser.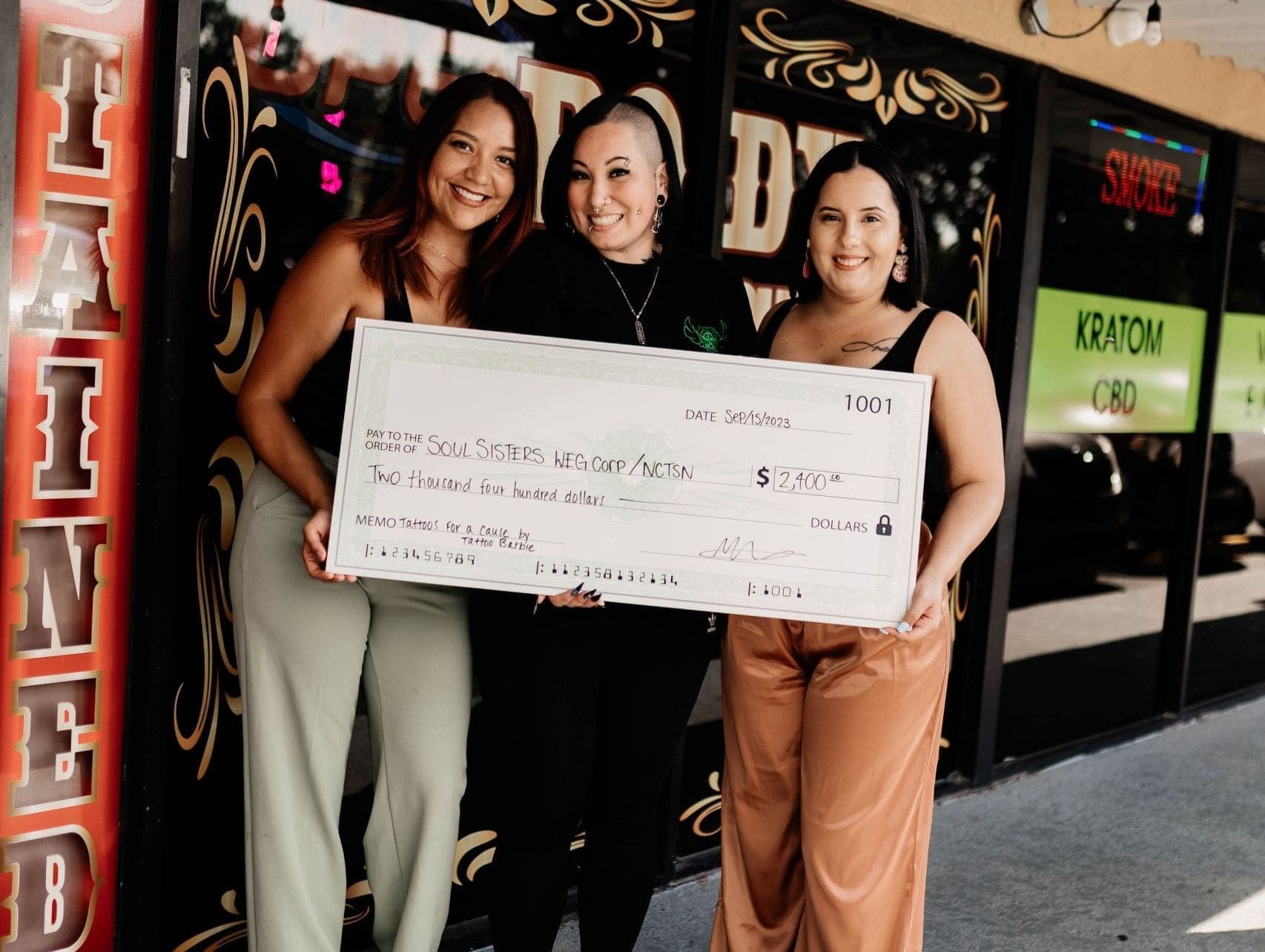 "It was a pleasure to help them with their project," Melissa says. "If I can use my tattooing abilities to help people, I want to do that. I definitely needed a couple days afterward to recover but I couldn't be happier with the results.
All Photos by Capture Rose LLC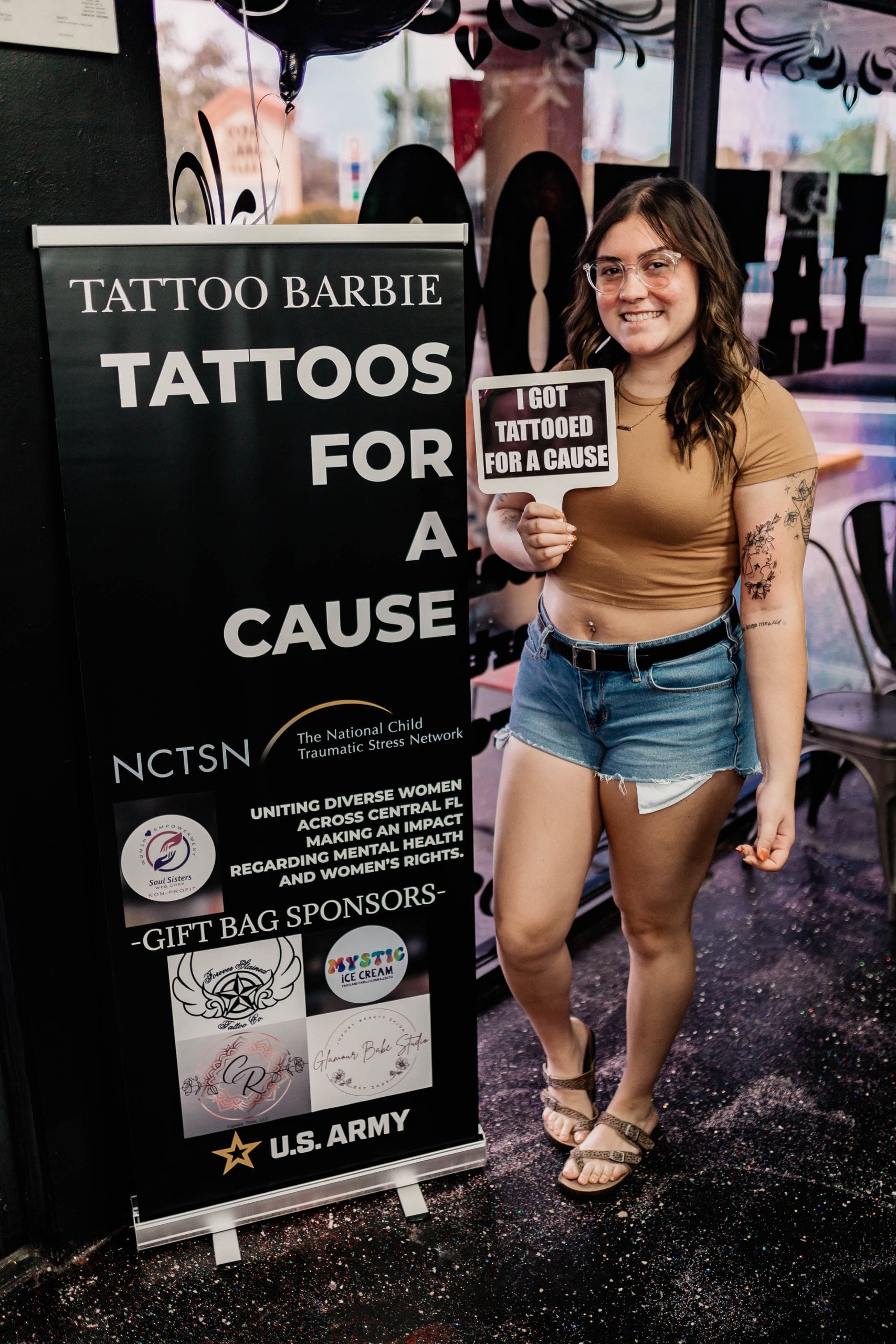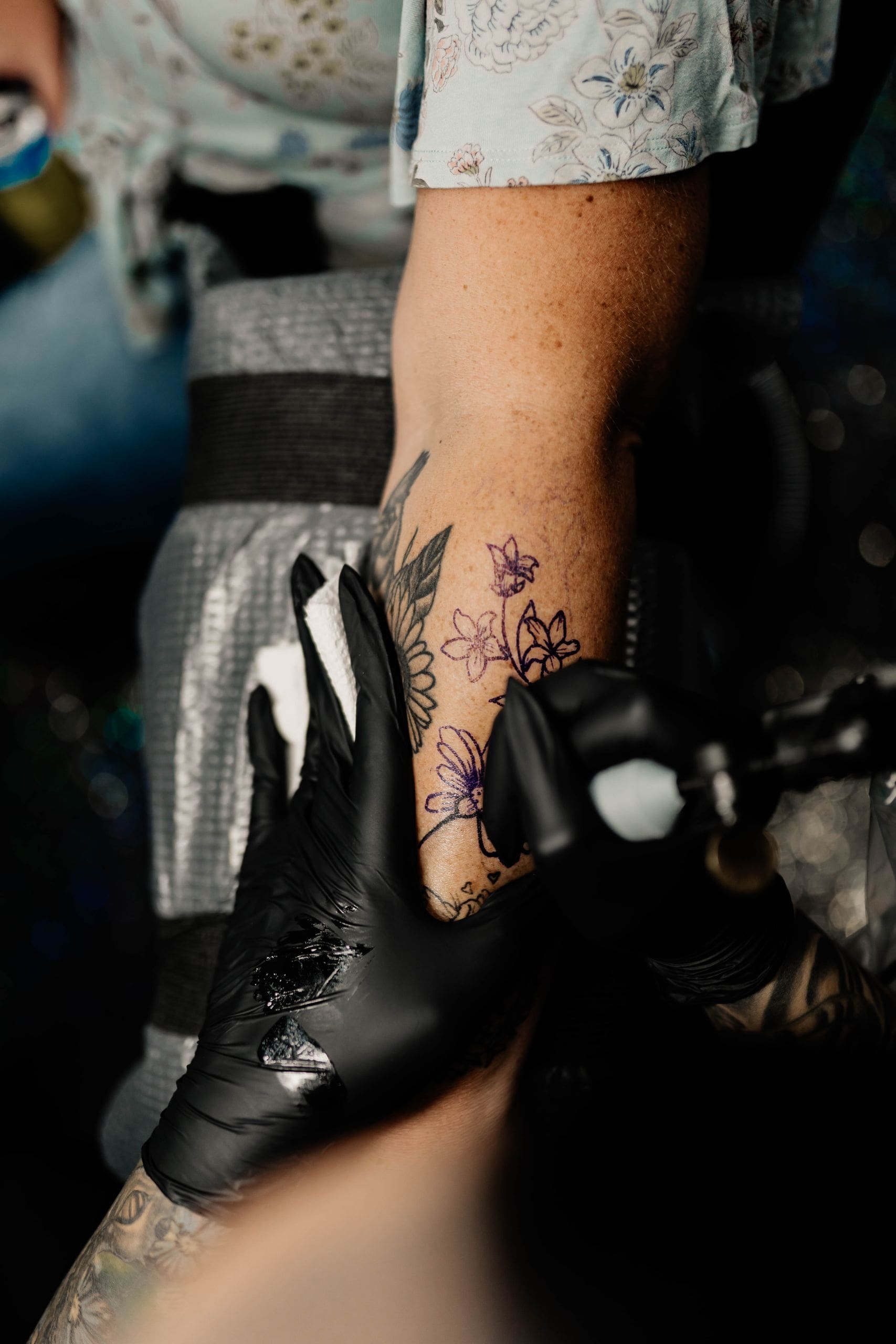 Originally from the small town of Berryville, Arkansas, Cindy has become a multimedia specialist in journalism, photography, videography and video editing.
She has a B.S. in Communications from the University of Central Arkansas and is a correspondent for The Daily Commercial, LakeFront TV and Beacon College's PBS talk show, "A World of Difference," where she received an Anthem Award and Telly Award.
When she isn't working, Cindy spends time with her husband, Ryan, and son, David, traveling and taking photos of landscapes and wildlife.
Share This Story!