Tavares High Big Red Band Claims Victory At Ocala Marching Band Festival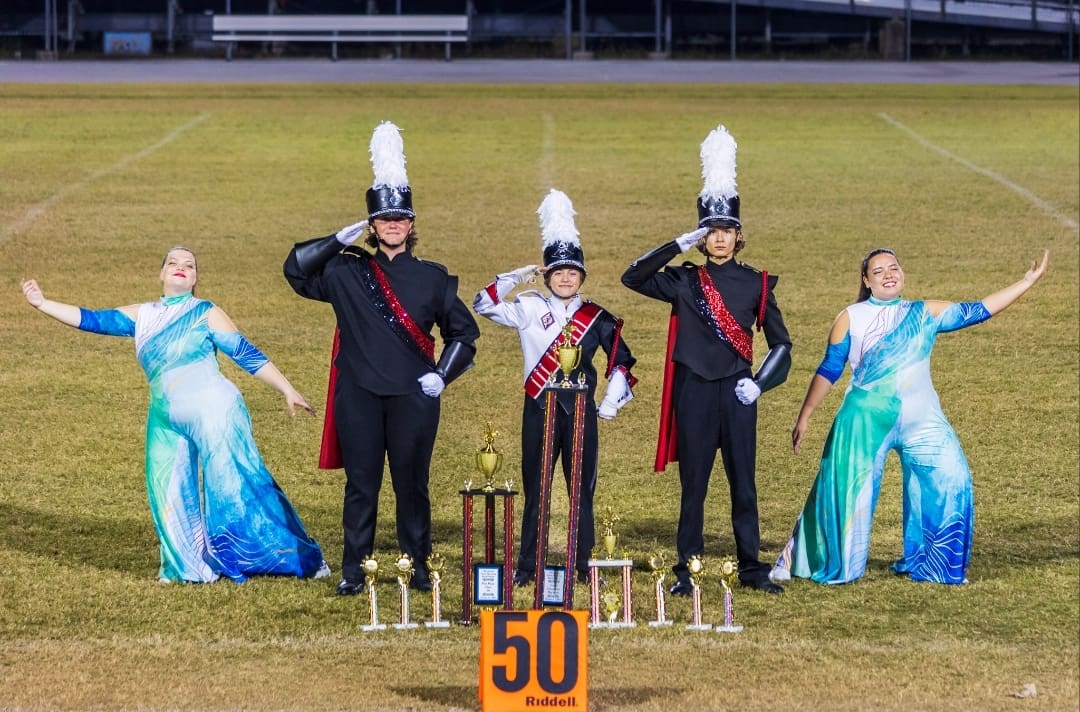 Tavares High Big Red Band Claims Victory At Ocala Marching Band Festival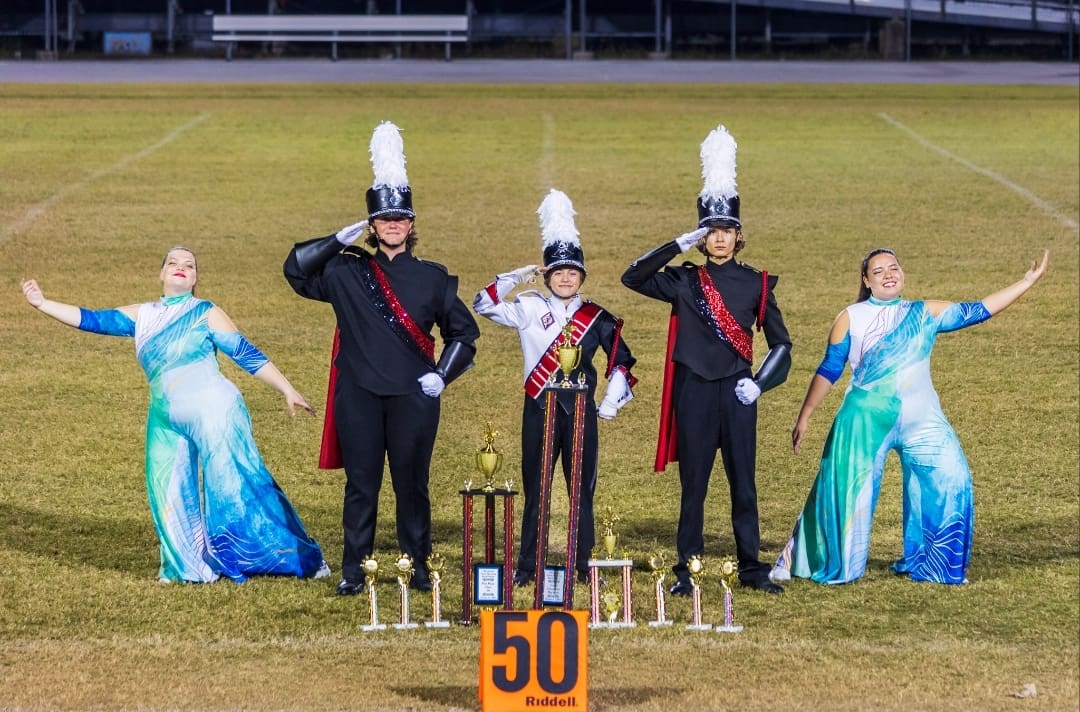 Tavares High School's Big Red Band achieved its goal by securing the Ocala Marching Band Championship! The band delivered an incredible performance that will be remembered for years to come. They would ultimately clinch the Grand Championship in both the 3A and 4A Divisions at the Ocala Marching Band Festival.
"The students were truly exceptional; they have shown remarkable dedication," stated Cole Bushman, Tavares High School's Director of Bands. Bushman added, "I'm immensely grateful to my outstanding staff. Your support means the world to me, and I couldn't have done it without you."
The Big Red Band at Tavares High School prides itself on adhering to its core values encapsulated in the acronym B.I.G.R.E.D, which stands for Brotherhood, Integrity, Generosity, Respect, Energy, and Discipline. The students of the Big Red Band consistently integrate these principles into their daily lives, aspiring to be the best individuals they can be.
This commitment translates into award-winning performances and success in their endeavors. Under the leadership of Cole Bushman and Gavin Hall, the Big Red Band has the distinction of being the first band in Lake County to have two full-time directors collaborating in the program. As the band approaches its centennial mark of 100 years of musical excellence, it remains a testament to longevity and dedication.
The band extends its heartfelt appreciation to its dedicated staff, administrators, parents, and the supportive Tavares community for enabling the students to pursue their passion for music through high-caliber performances.
Celebrating the hard work and dedication of these students, it is worth noting that the efforts put into a performance, which lasts less than 10 minutes, involve an exceptional amount of behind-the-scenes preparation.
Special recognition goes out to Mr. Hall and Mr. Bushman for their unwavering commitment to the program's continued success. Many Tavares High School students have gone on to play at prestigious colleges and universities across the United States, marking a significant achievement for the program and the students. We are so happy for these kids, each and every one of them deserves this!
Go Big Red!
PHOTO CREDIT – Michael Abendschein IMPACT Drum Corps
Kyle Coppola was born in Newton, Massachusetts and received his Bachelor of Fine Arts in Communications from Curry College in 2016. After traveling to Florida on a family vacation, he decided he could not get enough of the warm weather and made the move from snowy Massachusetts to central Florida 8 years ago.
For the last decade Kyle has gained valuable experience in social media content creation, marketing and sales, writing, video production, sports announcing and even broadcasting for local radio stations, such as FM 102.9 in The Villages and FM 91.5 in Massachusetts. Every year he volunteers at The Villages Charter High School as a play-by-play sports announcer for the football games as well as a public address announcer for the basketball games, including the annual Battle at The Villages Tournament.
Outside the office Kyle is a husband and father to two beautiful girls along with their cat. In his spare time he likes to spend time with his family, travel, play golf and swim. He is also a huge sports junkie and even bigger motorsports fan and loves to attend racing events when he can.
Share This Story!