Tavares High School Spirit Week A Huge Success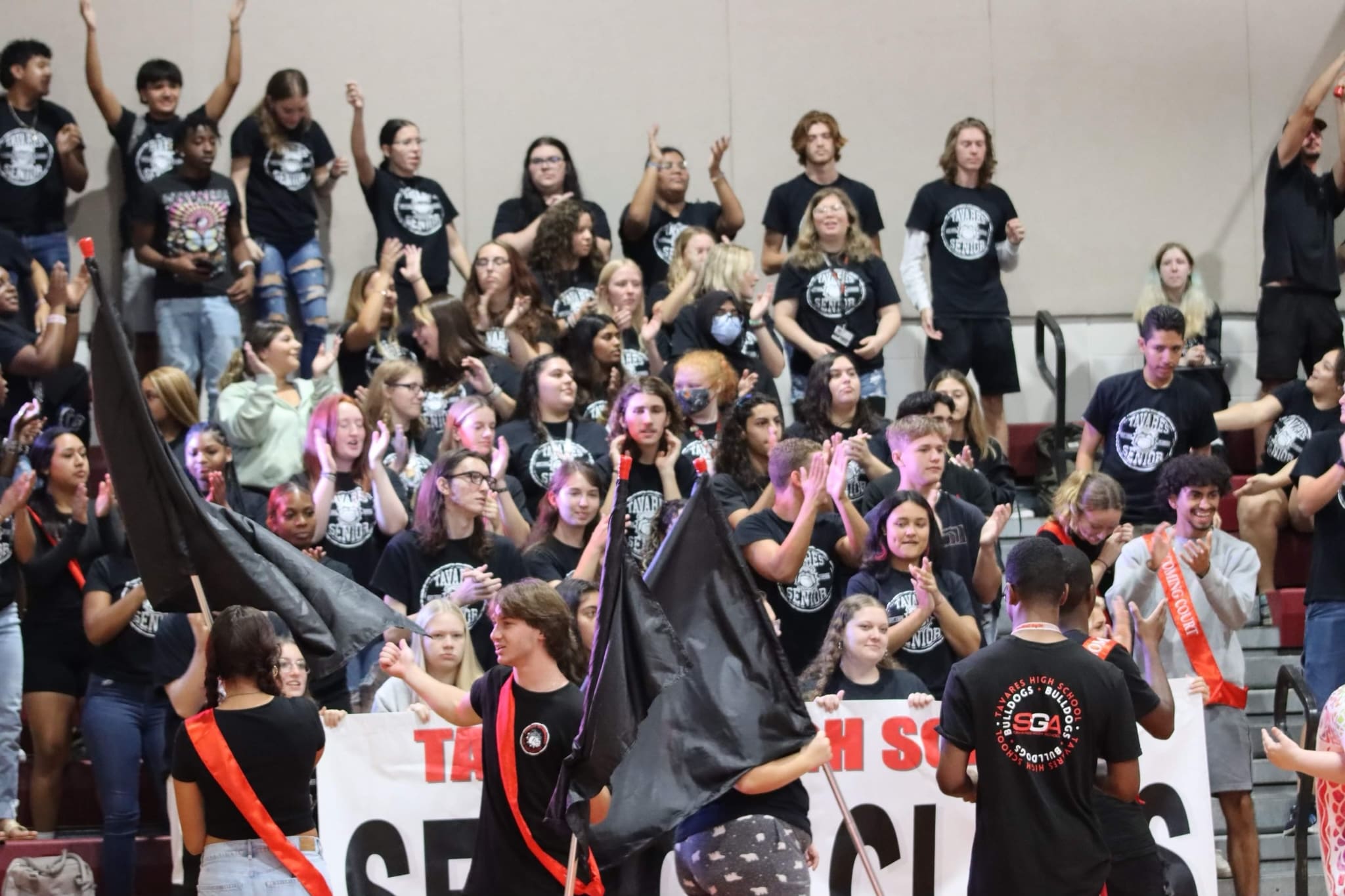 Wow what an incredible week it was for Tavares High School last week! Not only did they host an absolutely incredible spirit week, but it was capped off with fox thirty-five visiting the school and the football team getting a huge win over Umatilla.
Tavares High School is one of the oldest schools in Lake County. What the school lacks for in newer facilities it makes up for with character. Tavares High School is just one of those places that is special because of the people, teachers, students, alumni and parents that make it that way.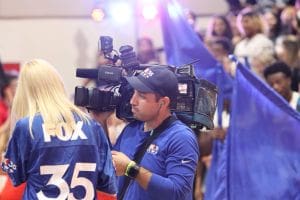 Having seen many school spirit weeks in Florida, I have to say that Tavares High School is one of all-time best. This school absolutely brought it. From the pep rally in the gym to the unveiling of the school state championship banners, cheerleaders, musical chairs, the band playing, Tavares always delivers.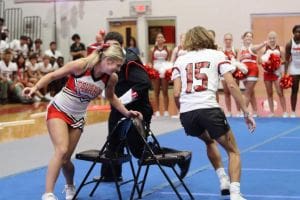 We had the chance of talking with Tavares High School Athletic Director Tracey Hanson who said "Richie Stoke who runs our student government did a fantastic job. Gavin Hall one of the band directors made the event special. Shannon Wilkesmore is our cheer coach and she and the girls absolutely brought it! Principal Jacob Stein led the pep rally."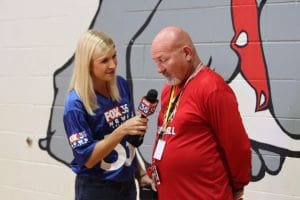 Tracey went on to say, "The students were so excited to have Fox 35 show up and I know many of the faculty were excited too." We saw many of the school staff on camera including head football coach Gavin Jones who was being interviewed by Fox 35. Jones has incredibly got Tavares off to a 3-1 record just a season after they went winless!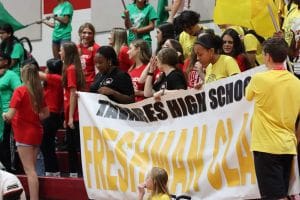 Overall, there is so much hype and positivity at Tavares High School. More than we have seen in a long time. The academics continue to be a huge hit as do the business courses that Tavares High provides including Incubator and Promotional Enterprise which teach young kids about business courses and how to come out of high school with a business mindset.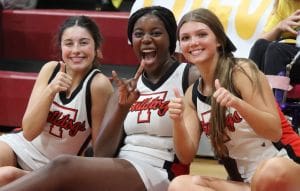 Take a look at the rest of the photos from this past week! This is not even Homecoming week at Tavares High which is even more of a celebration and party! Enjoy the photos courtesy of Tavares High School and Tracey Hanson.
Kyle Coppola was born in Newton, Massachusetts and received his Bachelor of Fine Arts in Communications from Curry College in 2016. After traveling to Florida on a family vacation, he decided he could not get enough of the warm weather and made the move from snowy Massachusetts to central Florida 8 years ago.
For the last decade Kyle has gained valuable experience in social media content creation, marketing and sales, writing, video production, sports announcing and even broadcasting for local radio stations, such as FM 102.9 in The Villages and FM 91.5 in Massachusetts. Every year he volunteers at The Villages Charter High School as a play-by-play sports announcer for the football games as well as a public address announcer for the basketball games, including the annual Battle at The Villages Tournament.
Outside the office Kyle is a husband and father to two beautiful girls along with their cat. In his spare time he likes to spend time with his family, travel, play golf and swim. He is also a huge sports junkie and even bigger motorsports fan and loves to attend racing events when he can.
Share This Story!