Tavares High School wins Special Olympics Unified Flag Football Championship!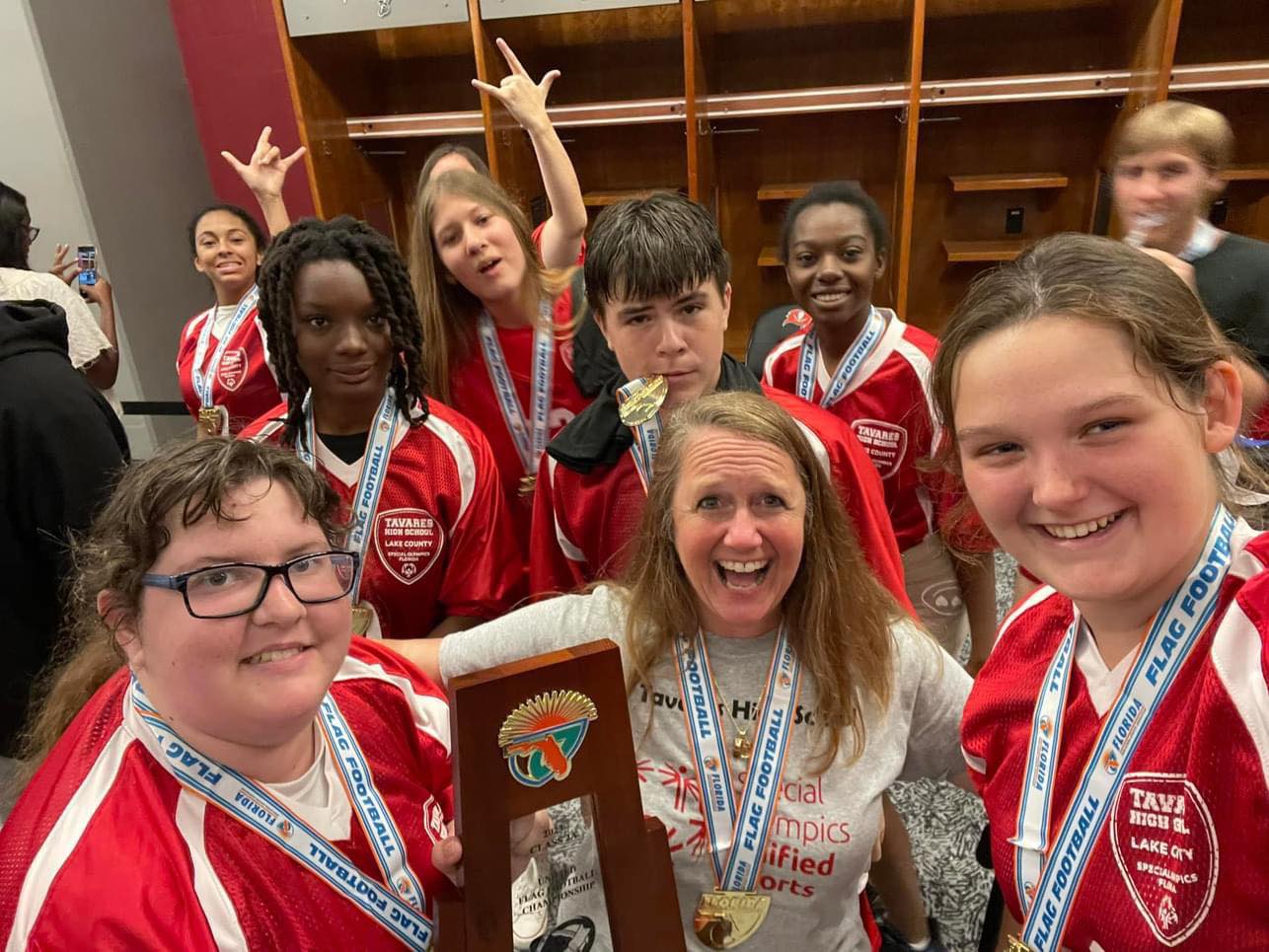 Tavares High School wins Special Olympics Unified Flag Football Championship!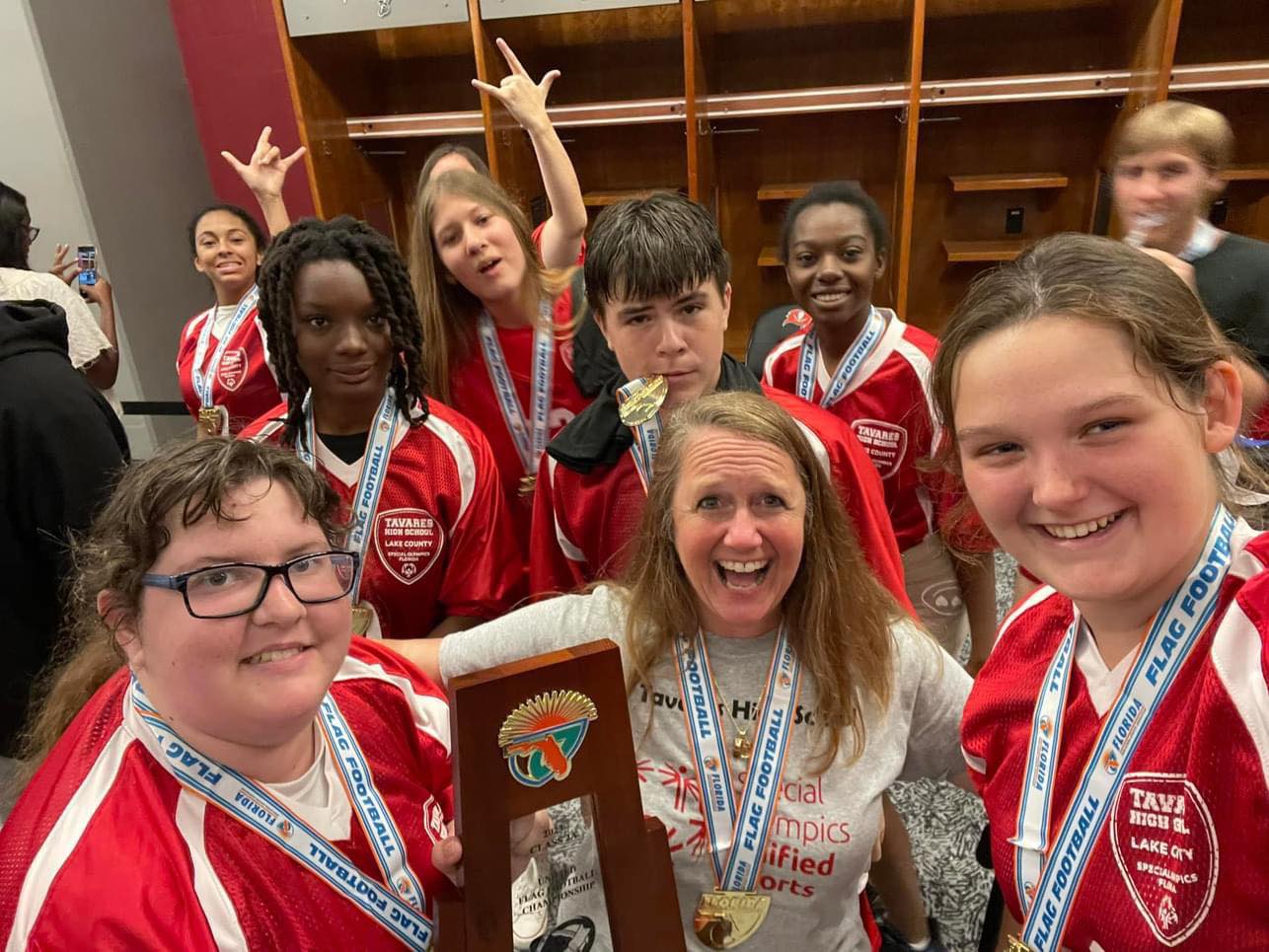 This past weekend the Tavares Bulldogs Special Olympics unified State Flag Football Team and Coaches got to play in the State Championship game at Raymond James Stadium in Tampa, Florida. It was a great day for everyone attending as the athletes were able to step on the field where The Buccaneers recently won a Super Bowl. Tavares won the right to play in the championship game and they didn't disappoint!
Tavares came out and played in a back and forth game. Ultimately Tavares was able to pull away late and hold onto a slim 32- 26 victory which won them the state championship. This was a terrific day for everyone involved. From the staff, to the parents, volunteers and Raymond James Stadium for being terrific hosts for this amazing event.
This was not just a day to celebrate a state championship, the team members got a full tour of the Tampa Bay Buccaneers locker rooms. They got the full experience of being there and every single member of the team would have enjoyed it regardless of the outcome. But Tavares was able to bring home a trophy which made the trip to Tampa all that much better!
The Special Olympics is a really terrific organization. I got to partake in the Special Olympics as a volunteer and can say that each and every person who takes part in these incredible events does a tremendous job from start to finish. Every student and person feels welcomed and that warms my heart to see. You wish that every sports event would be as happy and welcoming as the Special Olympics continues to be year after year.
Perhaps the best part was just seeing these kids compete as a team and the smiles on their faces. They deserve every chance to go out and bring home a championship as anyone else does. You can accomplish anything when you put your mind to it. These kids certainly deserved to be champions and they deserve to have their trophy displayed for years to come so that future athletes can look up to this team and say "We Can"
Tavares didn't just represent Tavares, they represented Lake County. We should all be proud of each member of the team. They represented Lake County with pride and respect. More than anything else these kids will remember this for the rest of their lives. They get to say they were part of an FHSAA State Championship team.
We are thrilled for Tavares High School and we want to congratulate the Tavares High School Unified State Flag Football team for winning a State Championship! Thank you for representing Lake County! We are so thankful to have you as a part of our community!
Photos Provided By:
Tavares High School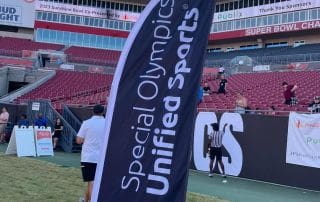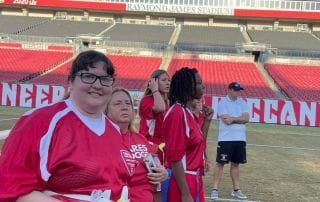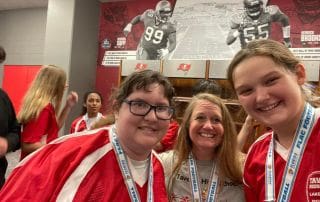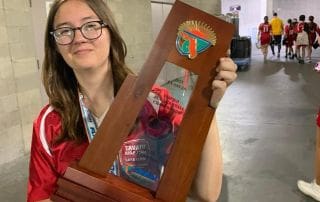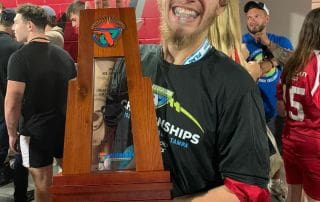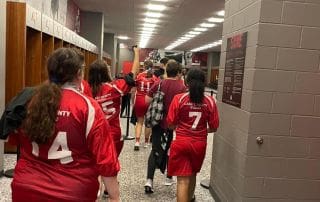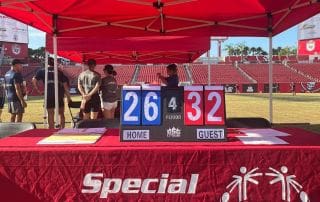 Kyle Coppola was born in Newton, Massachusetts and received his Bachelor of Fine Arts in Communications from Curry College in 2016. After traveling to Florida on a family vacation, he decided he could not get enough of the warm weather and made the move from snowy Massachusetts to central Florida 8 years ago.
For the last decade Kyle has gained valuable experience in social media content creation, marketing and sales, writing, video production, sports announcing and even broadcasting for local radio stations, such as FM 102.9 in The Villages and FM 91.5 in Massachusetts. Every year he volunteers at The Villages Charter High School as a play-by-play sports announcer for the football games as well as a public address announcer for the basketball games, including the annual Battle at The Villages Tournament.
Outside the office Kyle is a husband and father to two beautiful girls along with their cat. In his spare time he likes to spend time with his family, travel, play golf and swim. He is also a huge sports junkie and even bigger motorsports fan and loves to attend racing events when he can.
Share This Story!